Gervonta Davis, Ryan Garcia ooze confidence as megafight nears
Updated April 19, 2023 - 9:15 am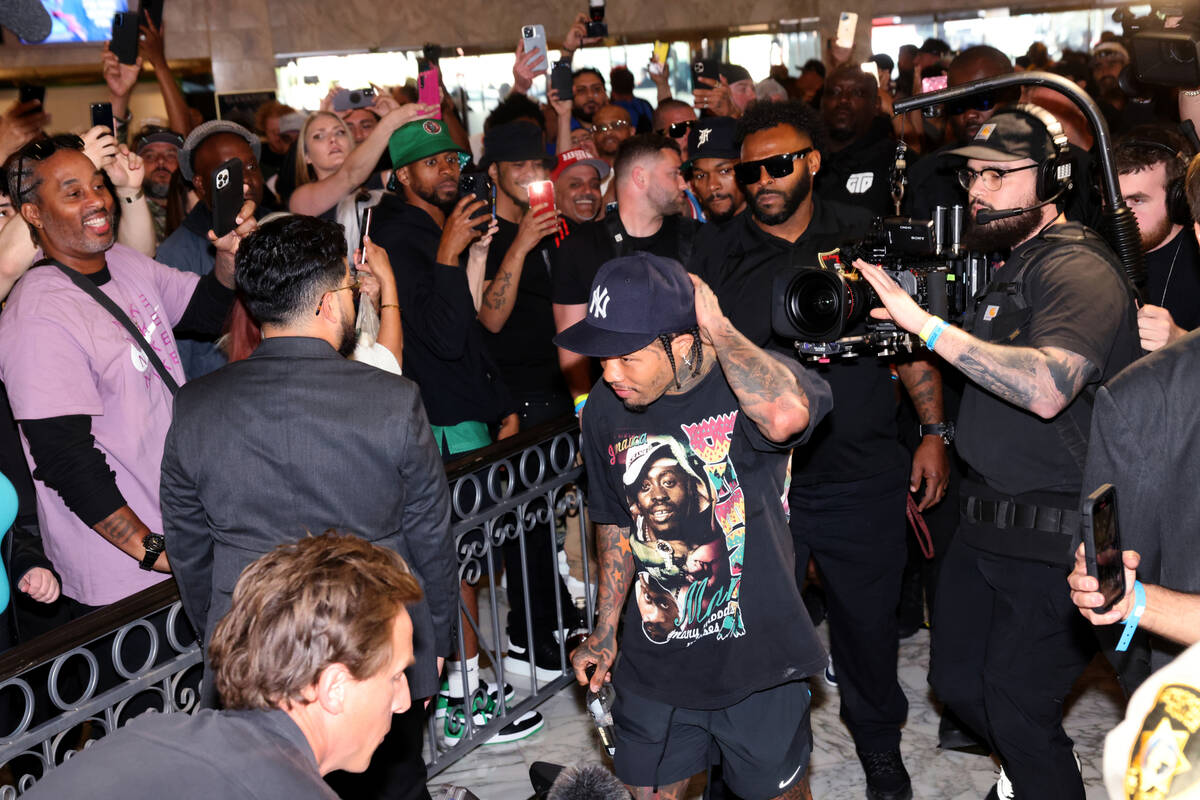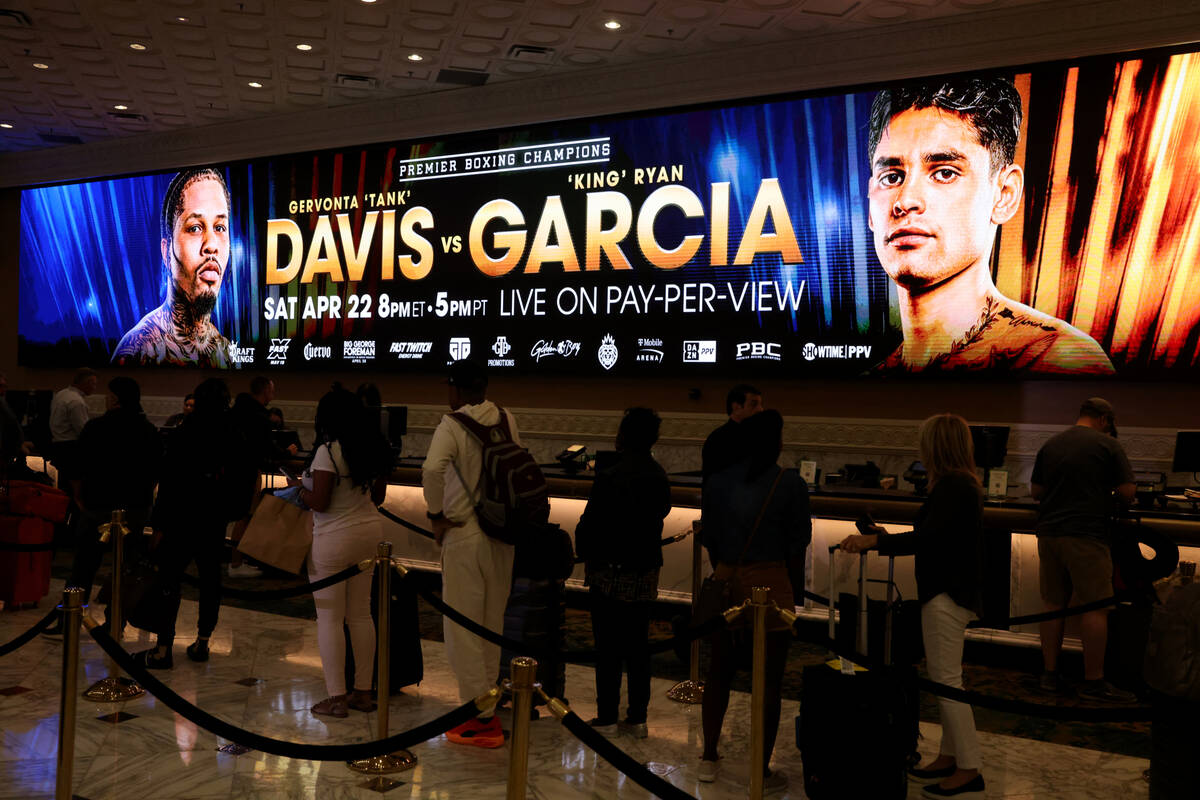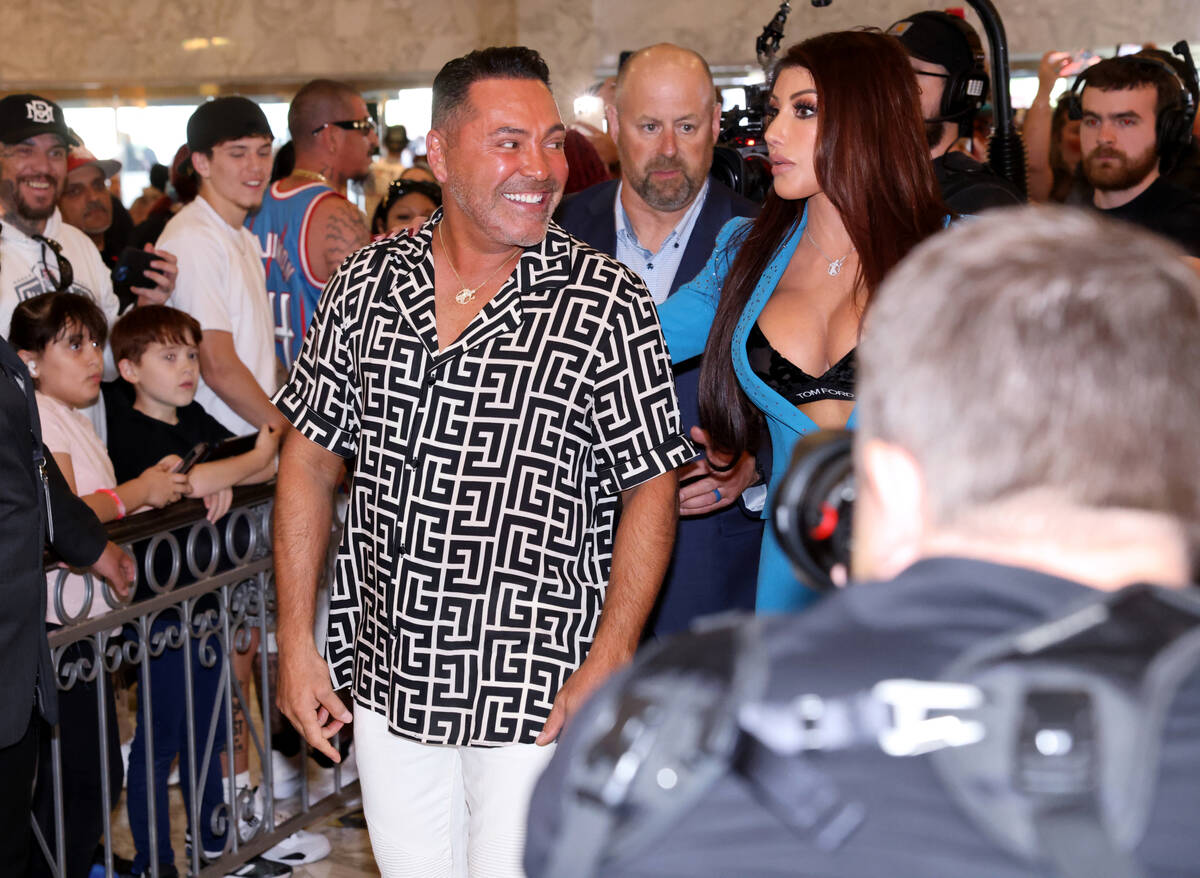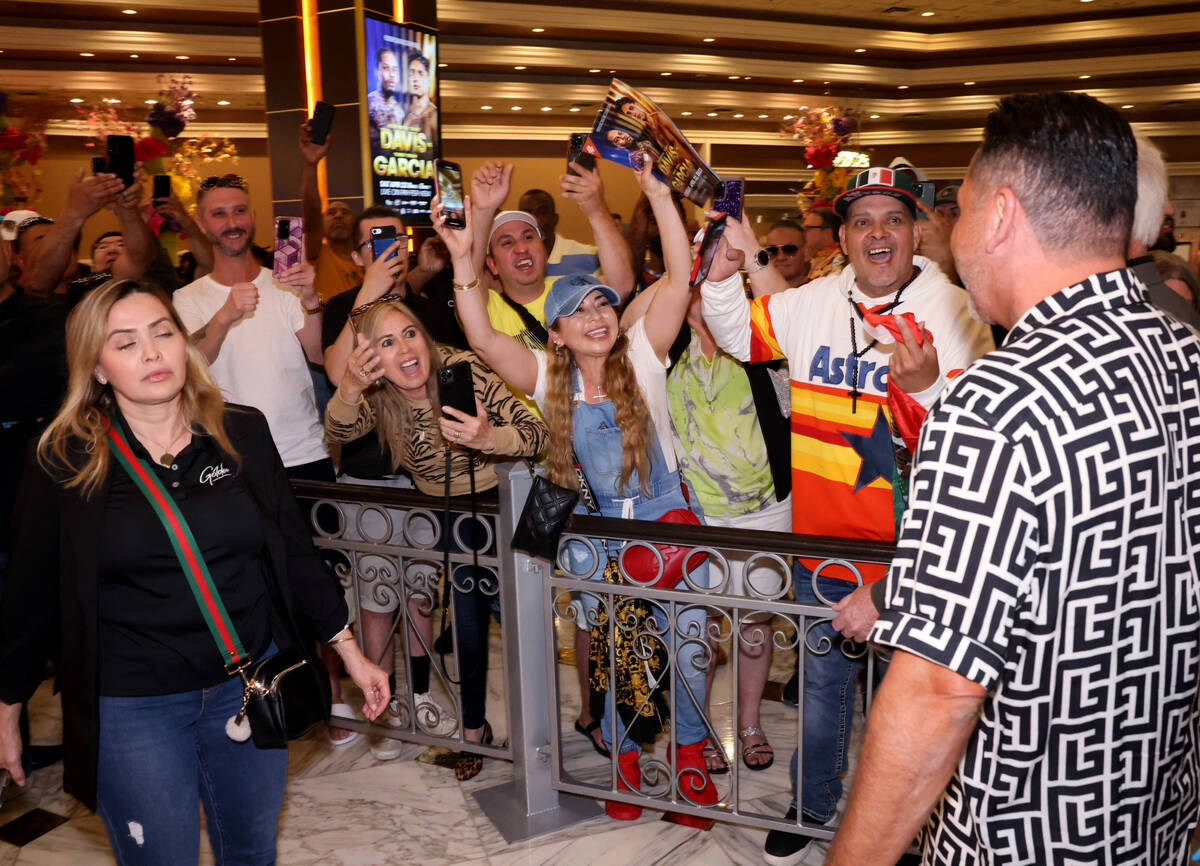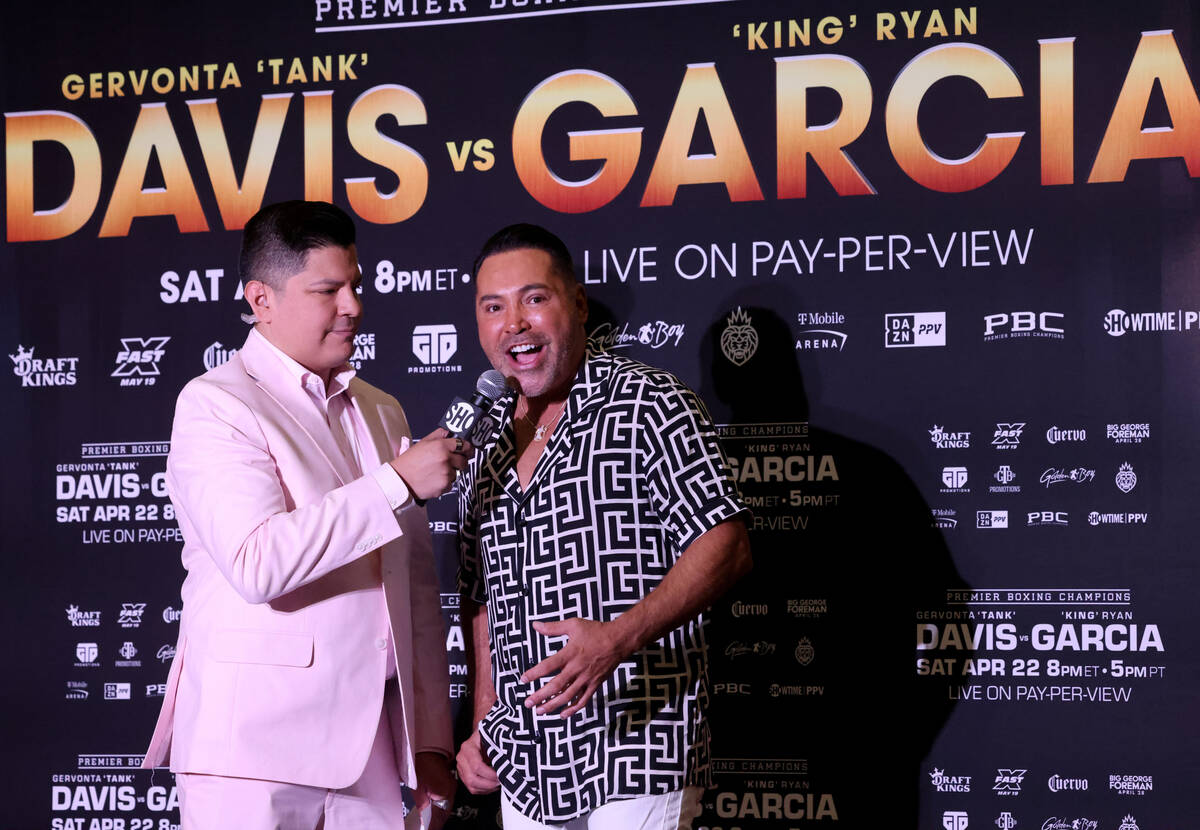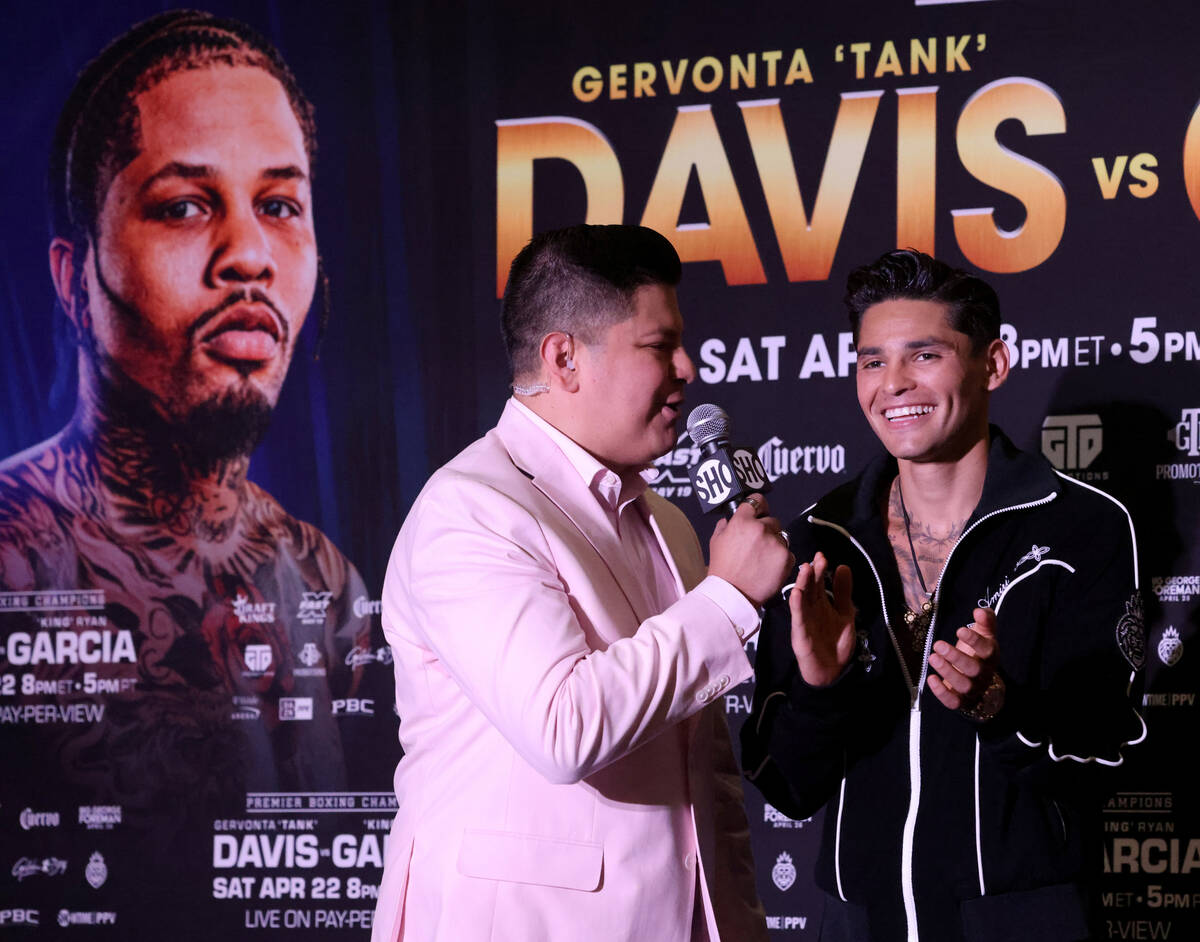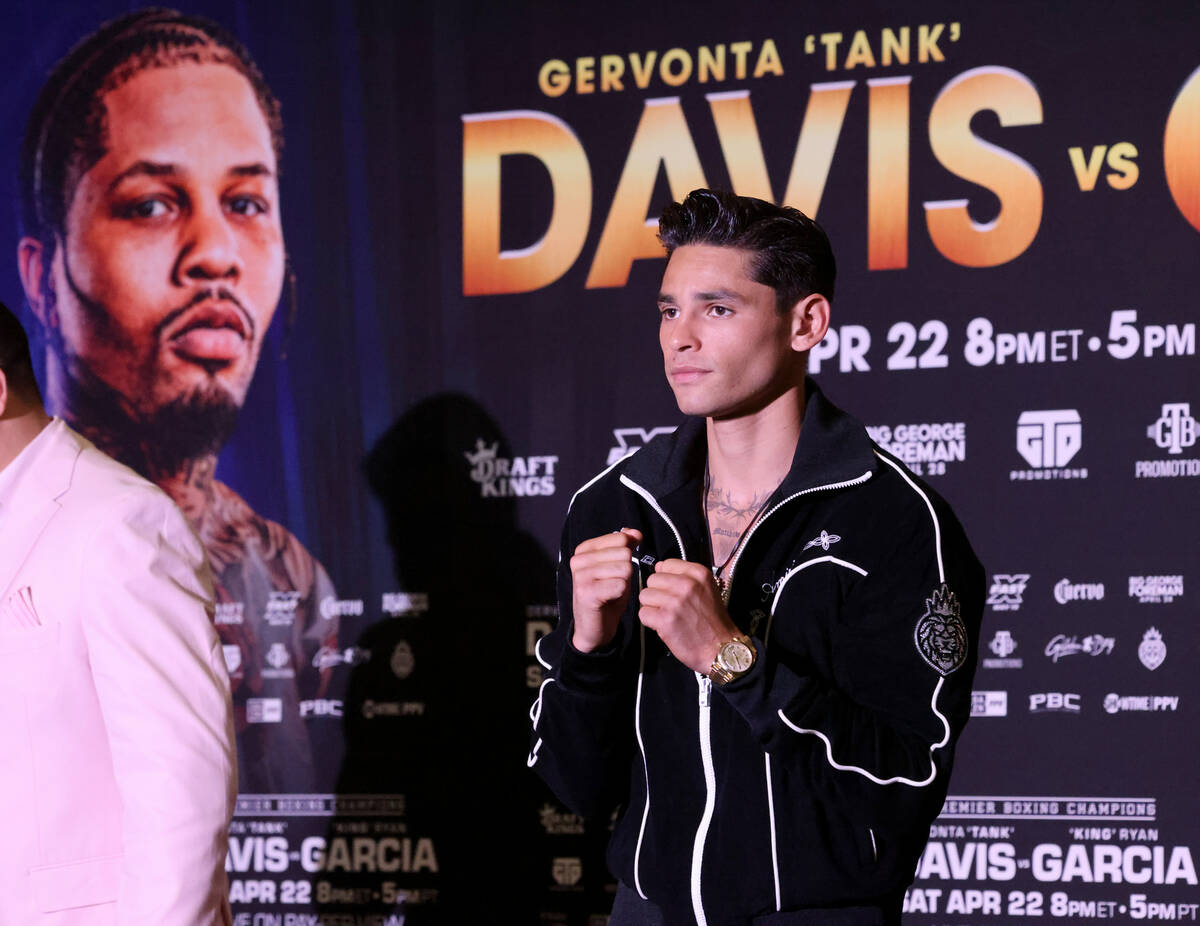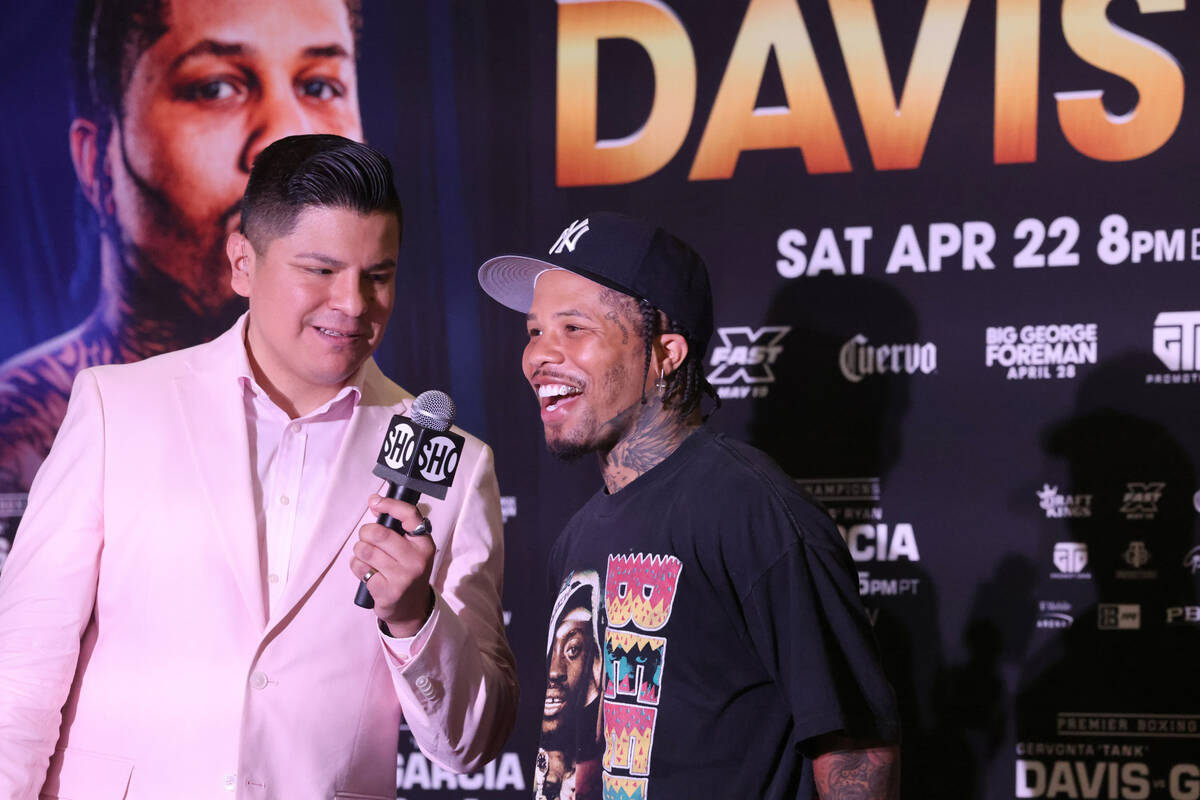 Gervonta "Tank" Davis was fashionably late Tuesday to MGM Grand — breezing into the lobby 45 minutes past his scheduled arrival time of 3:30 p.m. with a New York Yankees fitted cap atop his head, diamond-encrusted crosses dangling from holes in his ear lobes and a cagey sense of confidence sheathed deep beneath a sterling smile.
"This is a dream come true," said the lightweight boxer, scheduled to fight fellow superstar "King" Ryan Garcia on Saturday at T-Mobile Arena at a catchweight of 136 pounds on Showtime pay-per-view via Premier Boxing Champions.
"Hopefully he comes ready, because if not, it'll be an early night."
And either way, an amazing night.
Davis and Garcia began their fight week festivities with their customary grand arrivals, greeting hundreds of spectators amid a mix of hip-hop and reggaeton as they conclude the lengthy, spirited promotion.
Their fight is the biggest on the boxing calendar, and sources involved with the promotion told the Review-Journal that it's in line to garner one of the 10 highest grossing gates in the history of Las Vegas.
That's a distinction befitting two unbeatens who signed up to fight in their respective primes, a rarity in the modern era.
"Mentally, physically, it's all about conserving everything you have and just unleashing Saturday night," said Garcia's promoter, six-division champion and Golden Boy Promotions chairman Oscar De La Hoya, once a mainstay of these kind of megafights.
"It can get emotional. It can get draining. You just have to stay focused, from the first bell until the last bell."
Star power
It's unlikely we'll hear the last bell because of the precocious power Davis (28-0, 26 knockouts) and Garcia (23-0, 19 KOs) pack.
The former, a 28-year-old slick and calculating southpaw from Baltimore, is the most exciting fighter in the sport today. His counterpart, a tall, rangy 24-year-old righty from Victorville, California, isn't far behind.
They combine to sport more than 14 million followers on Instagram, a signal of the respective star power they've cultivated over the last several years and a testament to the magnitude of their matchup.
Rival networks and promoters be damned.
They're far too often the obstacle to making megafights, but Davis and Garcia ensured they wouldn't be this time around by initiating the collaboration that'll maximize their bottom lines — and setting an example in the process.
"This is a huge fight for boxing," Garcia said last week after working out before assembled media. "It can really change the trajectory of the sport and inspire young fighters to get it on right now. People are going to love you. They're going to see that you went out there and you fought the best and you gave it your all.
"Even if you win or even if you lose, you showed them what a champion is in life."
Firepower
The betting line rightfully favors Davis (-245), who sports a smaller frame than Garcia and with it a far more refined set of tools. He's previously beaten bigger opponents (a la former 140-pounder Mario Barrios), validating that famous quote turned cliché: "It's not the size of the dog in the fight. It's the size of the fight in the dog."
Garcia is indeed the underdog, and a rabid one at that, emboldened by his own sense of self-belief — and one hell of a left hook.
He's called for a fight with Davis for the last two years, believing he's the man who can topple Tank. Garcia arrived in style Tuesday to proclaim that Davis "cannot stop" what's happening Saturday night.
"I had a mission and I had a vision to fight Gervonta Davis and bring the fans what they really wanted to see," Garcia said. "I made it happen, and it's here now. And that's what I'm happy (about) more than anything in life right now."
So are we.
Contact Sam Gordon at sgordon@reviewjournal.com. Follow @BySamGordon on Twitter.
Up next
Who: Gervonta Davis (28-0, 26 KOs) vs. Ryan Garcia (23-0, 19 KOs)
What: 136-pound catchweight bout; 12 rounds
When: 5 p.m. Saturday
Where: T-Mobile Arena
TV: Showtime pay-per-view ($84.99)
Tickets: Beginning at $610.95 on axs.com
Odds: Davis -245; total 7½