Gordon: Ace isn't just an All-Star — she's one of the all-time greats
Updated July 15, 2023 - 1:43 pm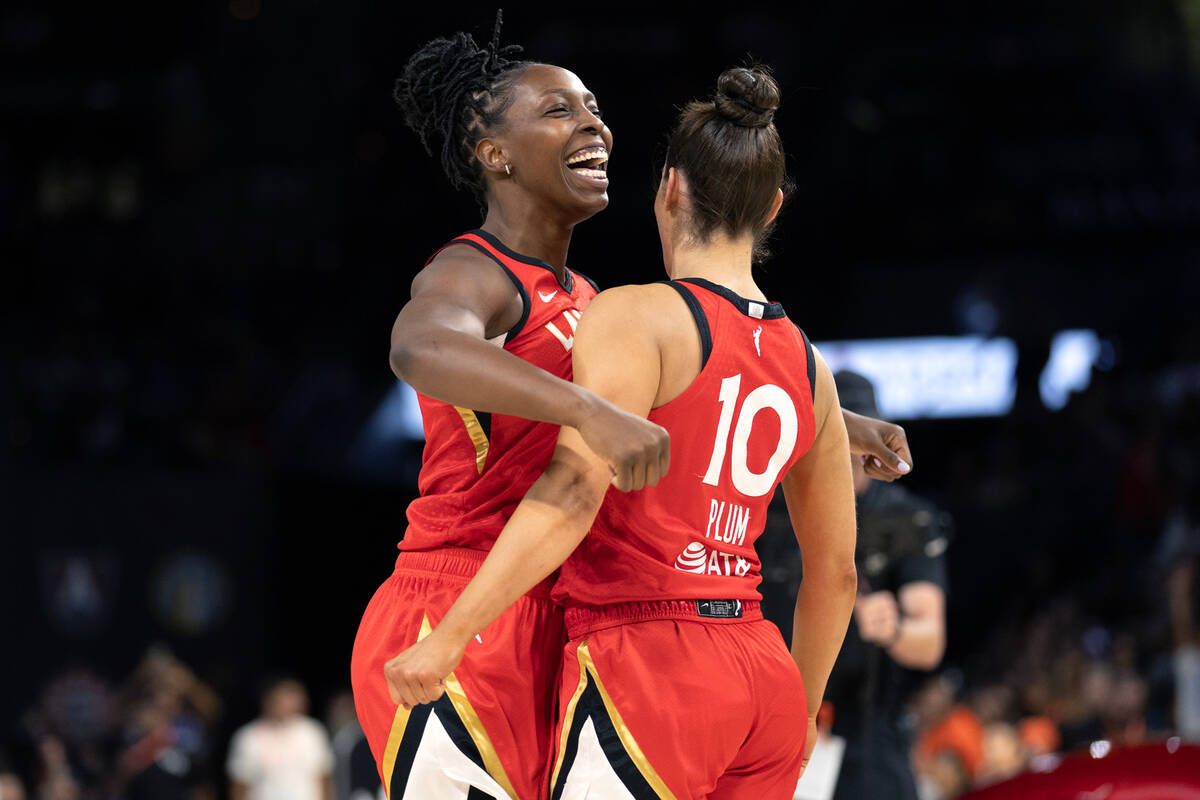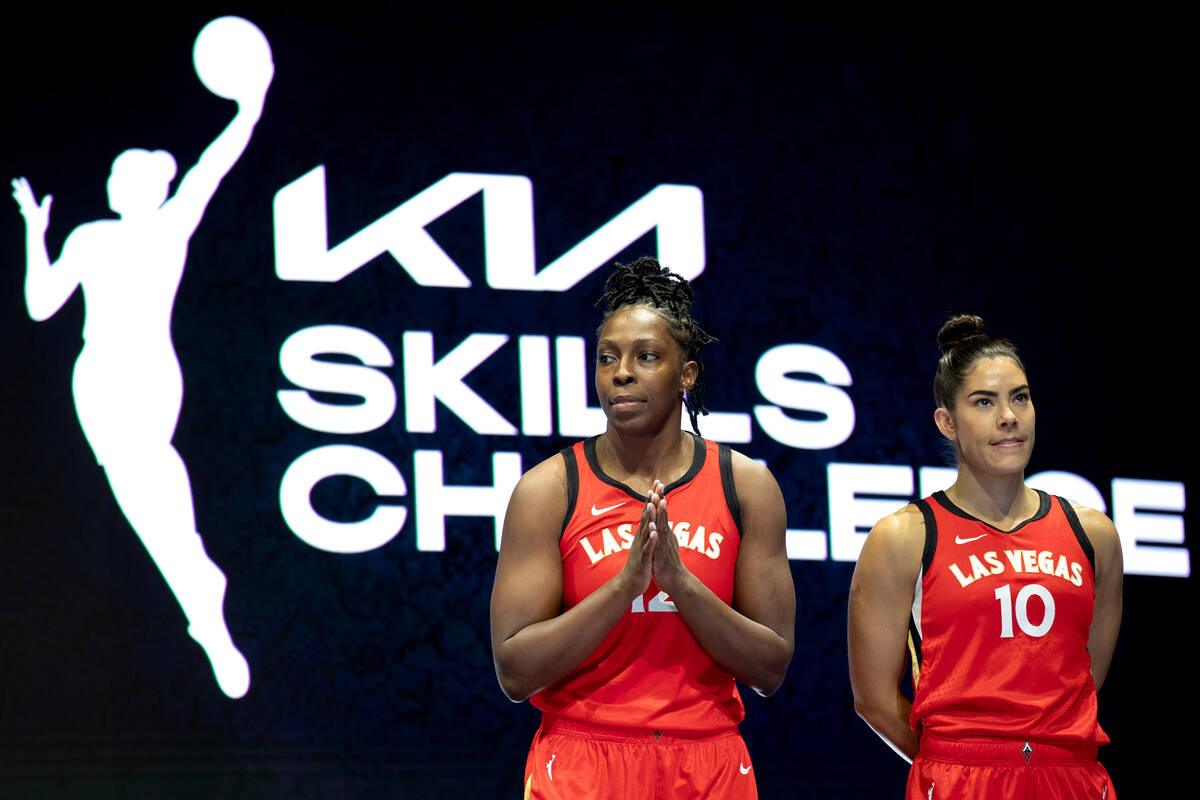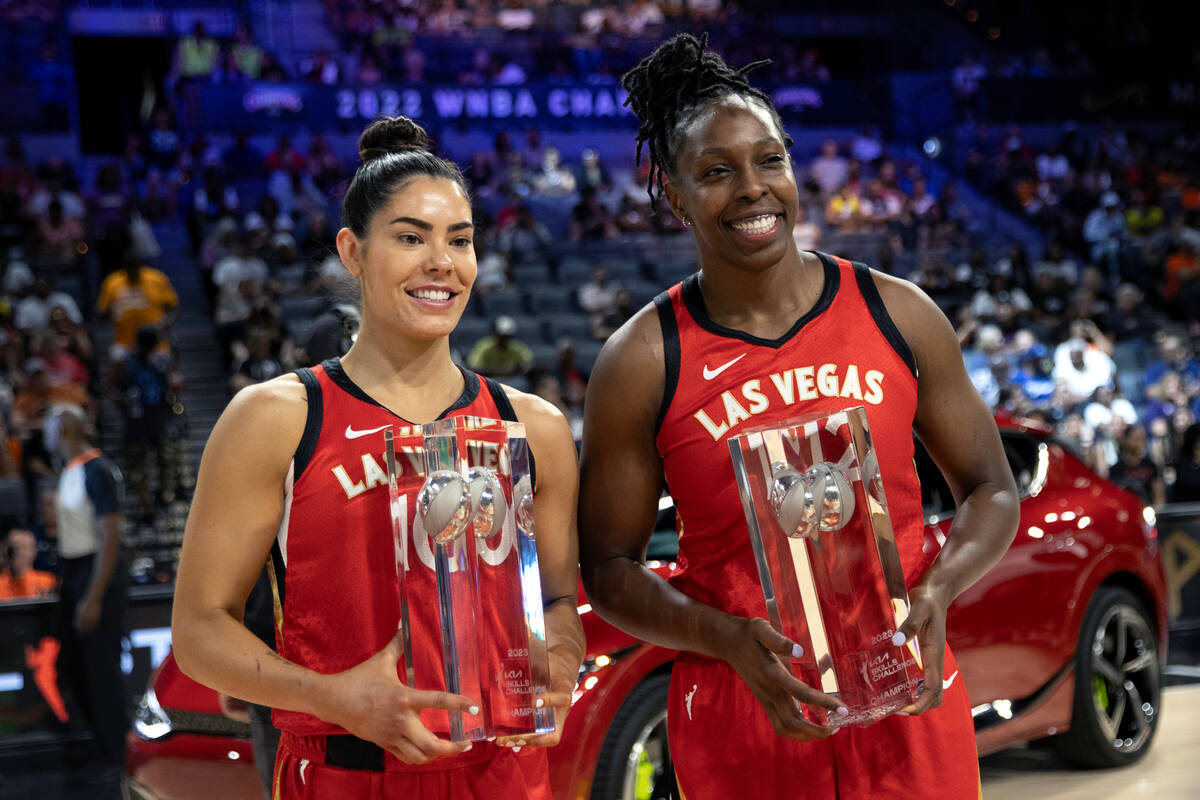 Chelsea Gray's party unfurled Thursday night to the rhythm of the music made by artists from the Bay Area, where she developed the incomparable feel for the point guard position that earned her a fifth WNBA All-Star nod.
It should be her sixth, but she's seemingly over last year's snub, content to celebrate this weekend with her fellow All-Stars, plus NBA personnel and other friends within the W who ventured to the function she's gleefully hosting.
"It's awesome. … to able to experience it with my teammates and in our city," the Aces star guard said Friday from the bowels of Michelob Ultra Arena, peering through black shades that underscore her confidence.
"They got it right by putting me on the (roster). … To be able to be here and experience this is awesome. You can't take it for granted, for sure."
The reigning WNBA Finals MVP and twice a WNBA champion, the 30-year-old Gray isn't simply an All-Star. She's an all-time great, currently peerless at her position and at the peak of her powers amid the finest season of what's sure to be Naismith Memorial Basketball Hall of Fame career.
Spectacular as her statistics are this summer, they can't completely contextualize her greatness. Allow Aces coach Becky Hammon — herself a Hall of Fame inductee — a better attempt instead.
"If she was in the medical field, she'd be a neurologist," said Hammon, among Gray's only historical contemporaries. "She's got a gift, and she's worked very hard to hone it. … She has vision you can't teach. She has feel you can't teach.
"The good lord just gave it to her."
Perfecting the position
Hence her nickname: the Point God, or as the Aces say: the #POINTGAWDDDDD — apropos for the WNBA's premier crunch-time clinician, who earned her unimpeachable status as such by powering championship runs in 2016 and 2022 with her uncannily consistent, clutch three-level shot-making.
Her comfort in crisis is simply one of the facets of her greatness. The purity with which she plays her position is another.
With Gray on the ball, the right play takes precedence over the flashy play — though for her they're often one and the same. She effortlessly blends flair with fundamentals, completing passes from every angle and sightline imaginable.
There's no better player in the pick-and-roll. Her fallaway jumper is a thing of beauty. Her mastery of tempo is impossible to explain.
"She'll do some stuff where you just shake your head, because it's genius," said Hammon, whose offense is generating a WNBA-record 114.7 points per 100 possessions.
"Like I tell (the team), if it comes down to it, me and Chelsea call a play, do what Chelsea says," she added. "There might be very few times where I overrule her, but most of the times, we roll with what she's feeling."
About Gray's statistics now: She's averaging 14.8 points and a career-high 6.5 assists, but it's the staggering efficiency with which she's scoring that sets this season apart.
Through 21 games, Gray is making 51.8 percent of her shots, 45.5 percent of her 3-pointers and 95.2 percent of her free throws, putting her in position to qualify for the prestigious "50-40-90 club" composed of 10 WNBA and NBA players — if she can maintain her percentages for the full regular season.
Her contemporaries: Elena Delle Donne, Larry Bird, Mark Price, Reggie Miller, Dirk Nowitzki, Steve Nash, Kevin Durant, Stephen Curry, Malcolm Brogdon and Kyrie Irving.
GOAT talk
"I'm just trying to get better," she says, because that's how the all-time greats are wired.
To clear the next obstacle. To chase the next championship. To be the best they can possibly be. The titles, the awards, the honors are validating, but Gray is motivated by something more mythical than that.
"I just want to be the greatest," Gray said. "I want my name to always be mentioned in that way. To be the greatest of all-time. To be the greatest point guard."
She's one of the few already.
Contact Sam Gordon at sgordon@reviewjournal.com. Follow @BySamGordon on Twitter.