Gordon: After long wait, this UNLV team will go bowling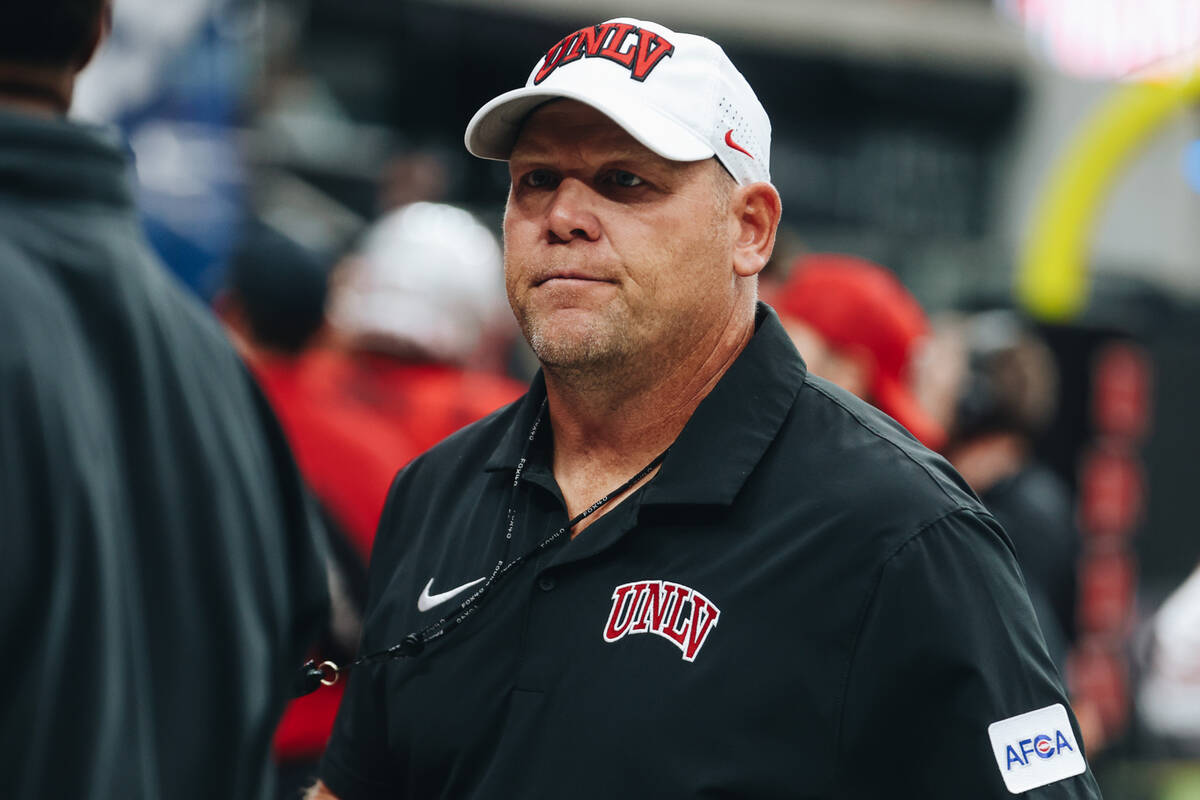 One win down.
Five more to go for Barry Odom's bowl-bound Rebels.
UNLV is going win the six games required to reach the postseason for the first time since 2013, this week's matchup against No. 2 Michigan notwithstanding.
The schedule is favorable, the roster is experienced, and the requisite structure — brought by Odom and his assistants — is finally in place at the Fertitta Football Complex.
That — if nothing else — was evident Saturday during an unspectacular, workmanlike 44-14 shellacking of Bryant from the Football Championship Subdivision that doubled as a tuneup for the Football Bowl Subdivision portion of the schedule.
Said Odom to assembled reporters afterward: "Now it's a sprint to see how good we can get between Week 1 and Week 2."
And how good they can get between Week 1 and Week 13, when their season concludes.
Pieces in place
The flattening of an overmatched opponent is progress in and of itself for the Rebels, who presented to the Bulldogs a plan on offense and defense and abstained mostly from pointless penalties in the process.
Game management was smooth, crisp and sensible. As was situational football: UNLV converted 9 of 15 third downs, 6 of 6 red-zone opportunities and stopped three of Byant's four fourth-down attempts.
Better yet: Odom and his staff has tangible game tape from which to teach.
"I definitely say we left a lot out there," said redshirt junior quarterback Doug Brumfield, who completed 11 of 18 passes for 86 yards and an interception while rushing seven times for 49 yards during his debut in offensive coordinator Brennan Marion's fast-paced "Go-Go" offense.
"I take full ownership of that," Brumfield added. "The offense goes as I go. As a captain, as a quarterback, it's my job to push the offense to the level that we want to be at."
Improvements this weekend might not be so obvious, but they should more conspicuously emerge when the nonconference schedule concludes with Vanderbilt and Texas-El Paso.
In their openers, the Commodores struggled to put away Hawaii, and the Miners lost to FCS foe Jacksonville State.
They provide the runway into UNLV's Mountain West slate, where traditional conference powers Boise State and San Diego State won't await.
Relative to their competition in the conference, the Rebels are experienced — boasting a fourth-year quarterback in Brumfield, an offensive line filled with juniors and seniors and an equally veteran collection of playmakers led by junior wideout Ricky White.
The defense is also filled with juniors and seniors rife with experience — and defense is Odom's field of expertise.
"We did some good things, (but) we were inconsistent," Odom said, "and now the ability, the teams that continue to make the climb and improve week to week, they take what we did really well, and we improve on it. They take what we need to work on, and we don't run from it, we run to it. And we get as good as we can in those areas and make our team a complete team."
A bowl-caliber team.
Contact Sam Gordon at sgordon@reviewjournal.com. Follow @BySamGordon on X.