Gordon: Haney, Lomachenko bring boxing brilliance to Vegas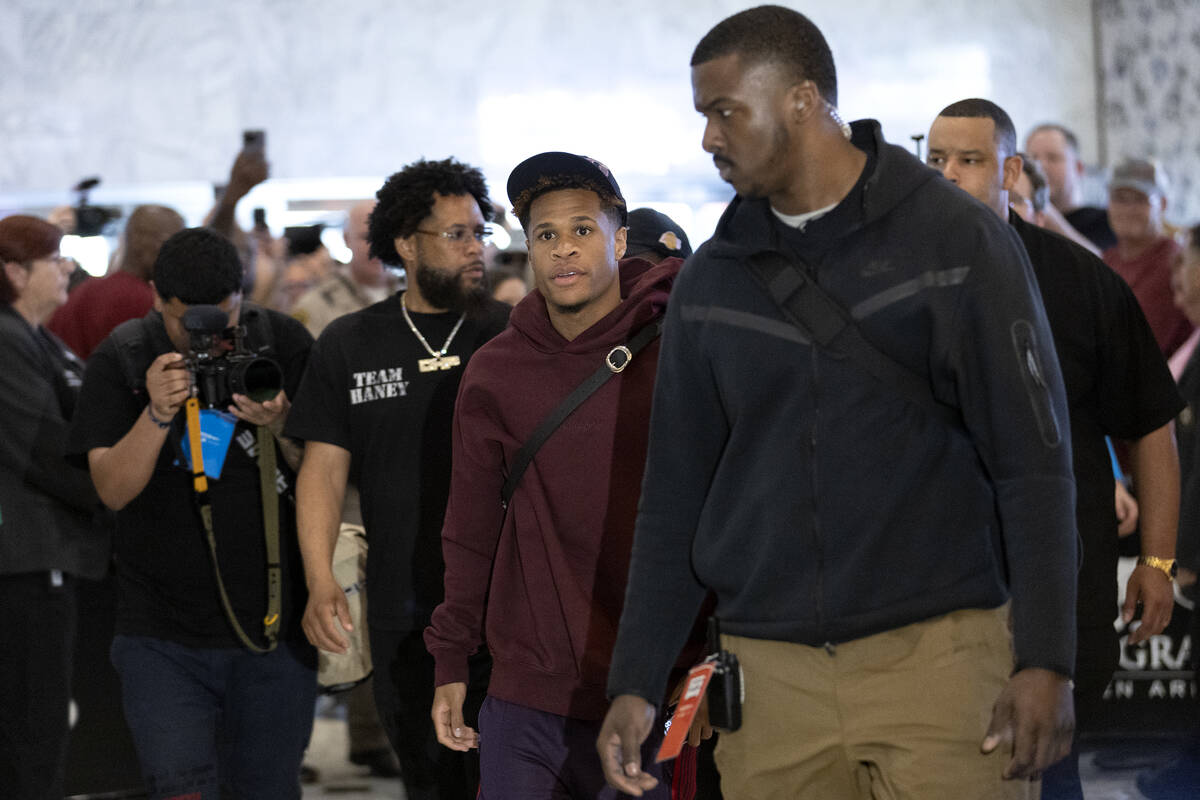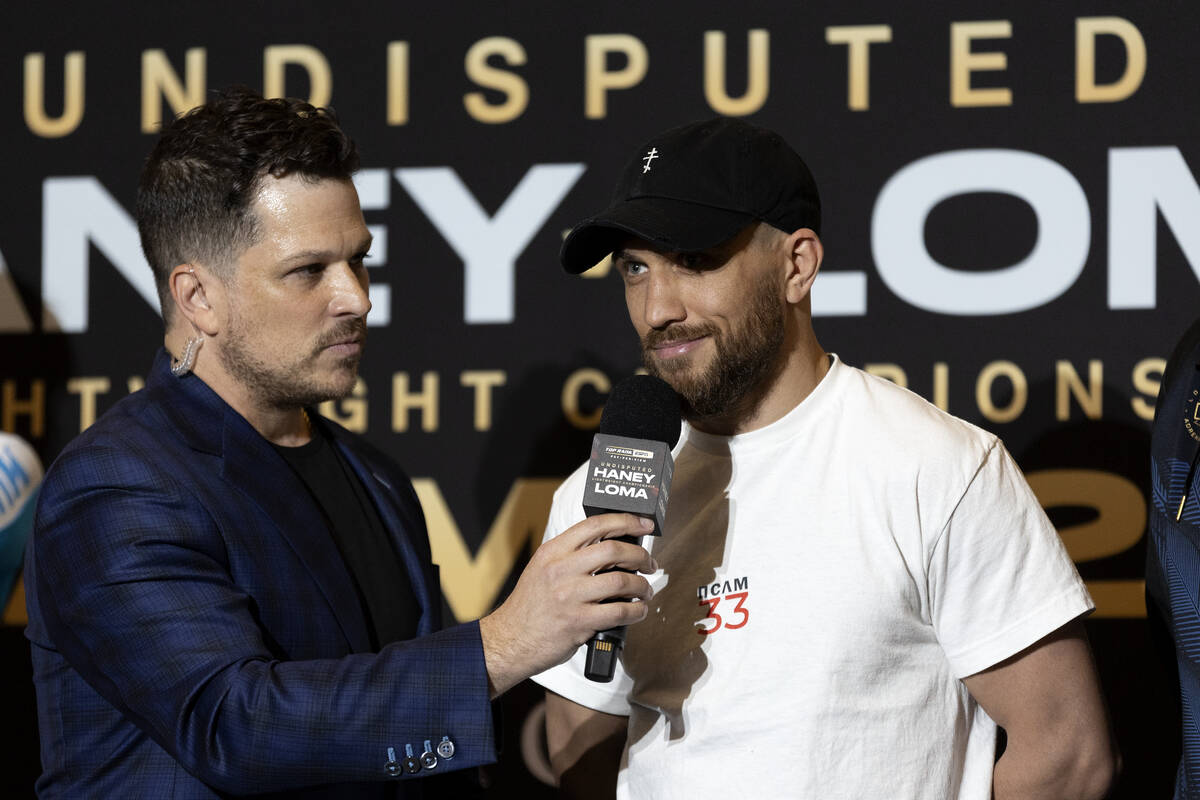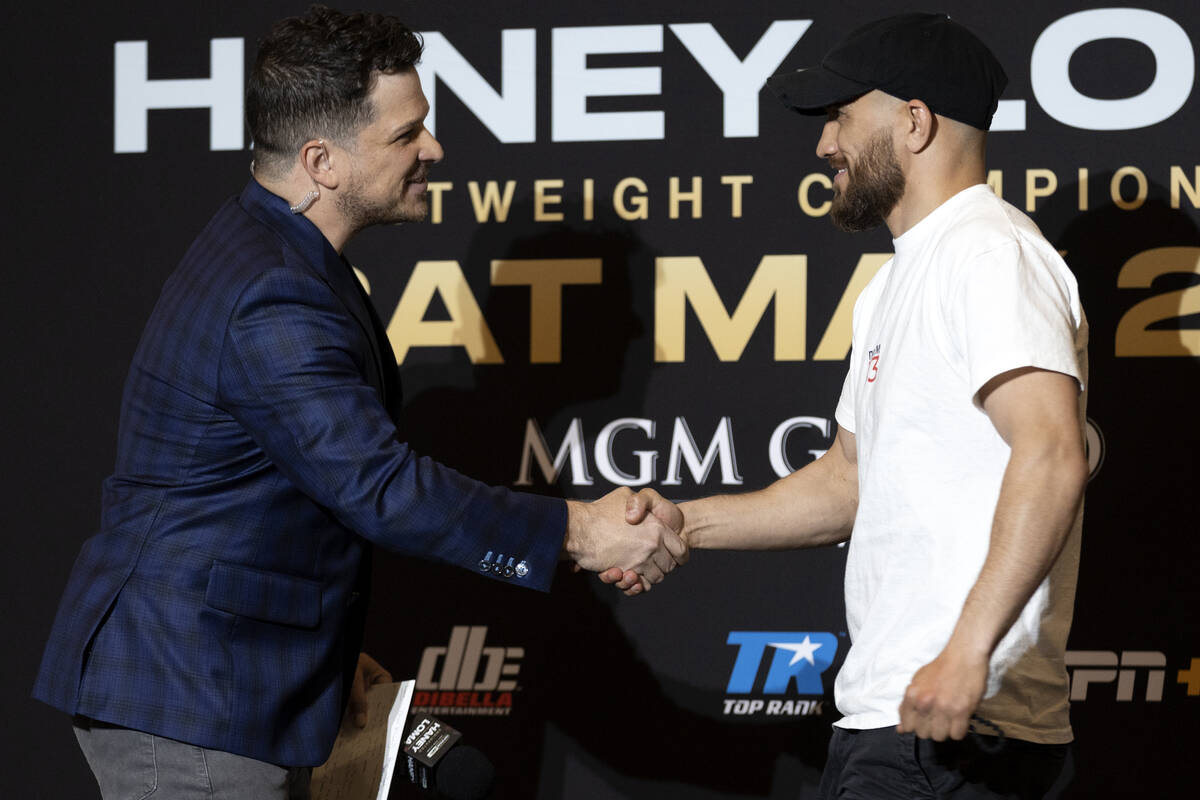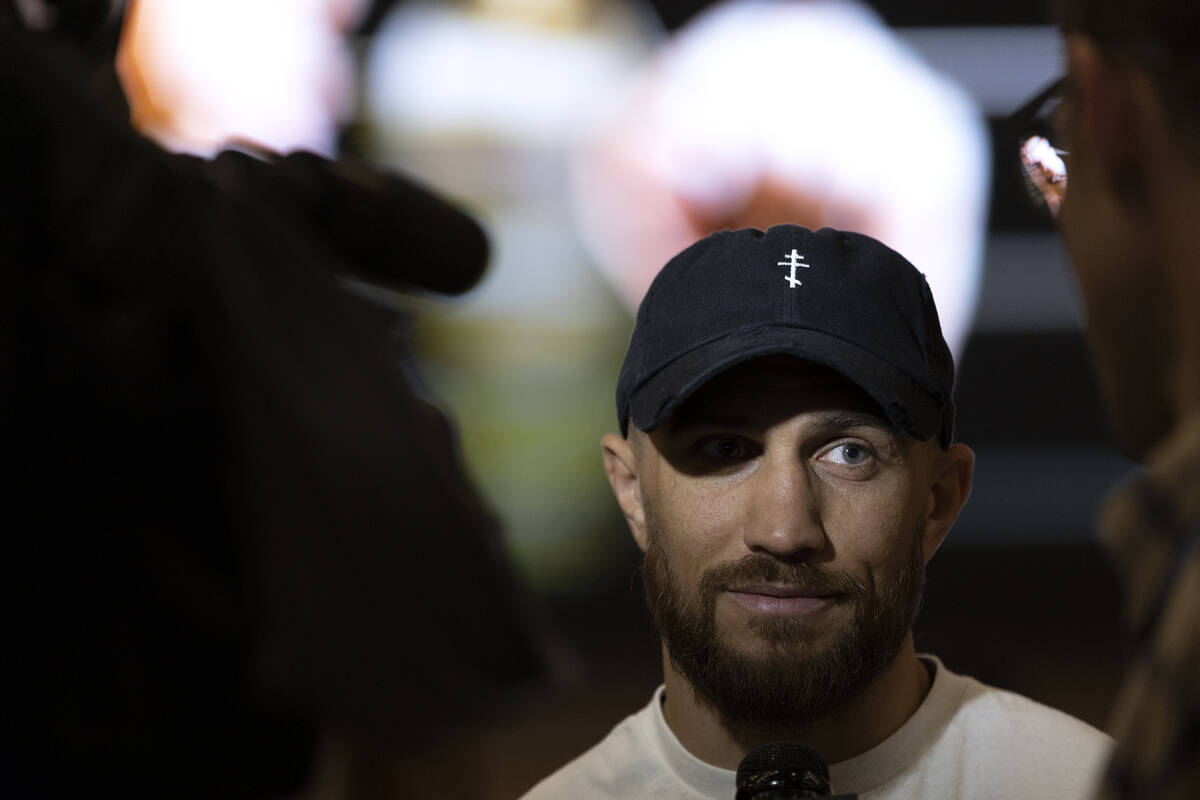 Undisputed lightweight champion Devin Haney can relate to the hundreds of boxing fans who filled the lobby inside the MGM Grand on Tuesday to watch his customary grand arrival.
Haney was once one of them — and a 15-year-old amateur eagerly awaiting five-division boxing champion Floyd Mayweather and Andre Berto the week of Sept. 12, 2015.
"It was crazy then, but now it's even crazier," said Haney, a 24-year-old Las Vegan by way of the Bay Area, while shaking his head in satisfaction.
"Like it's not real," he added amid a pensive pause.
"It's surreal. It's crazy it's me now."
Tuesday brought Haney (29-0, 15 knockouts) full circle. Saturday brings him into the squared circle, where he'll defend his undisputed 135-pound title against former three-division champion Vasiliy Lomachenko at the MGM Grand Garden.
Lomachenko (17-2, 11 KOs) also made his grand arrival, returning to Las Vegas for his first title fight since Oct. 17, 2020, when he lost his unified lightweight crown to Teofimo Lopez in a bubbled ballroom devoid of the fanfare he'll face Saturday.
A loss to Haney all but ends his undisputed dream.
A victory for Haney underscores his — and a standing among the 10 best pound-for-pound fighters.
"This is the strongest I've been. This is the most mature I've been," Haney said. "My mind is clear. I'm in great spirits, and this is a bad time for this fight for him."
Boxing brilliance
The fight is promoted by Top Rank and will be televised on ESPN+ via pay-per-view. Its promotional poster hangs all over the hotel and functioned as the backdrop for the fighters during their stints on the makeshift grand arrival stage while they fielded questions from Top Rank emcee Mark Shunock.
It pits Haney and Lomachenko opposite each other inside a boxing ring with chess board flooring and pieces by their feet: A gold king and queen flank Haney, while a white king and knight flank Lomachenko.
"Checkmate" it reads in sleek gold lettering — an appropriate billing for a brilliant bout matching two of boxing's best technicians.
The rightful favorite at -270, Haney is taller, longer, stronger and fresher than a wily opponent he's called to fight the past four years. An educated jab helps him manage distance defensively while doubling as his best offensive weapon, stymieing combinations or starting them depending on the situation.
Rarely does Haney let opposition inside, where Lomachenko is at his best.
The underdog at +230, the 35-year-old from Bilhorod-Dnistrovskyi, Ukraine, is buoyed by fleet feet befitting of a ballerina. Lomachenko actually studied traditional Ukrainian dance during a brief break from boxing in his preteen years so he could move more efficiently in the ring.
He'll pivot into — or away from — punches and feint to find openings that he expertly exploits.
"There's an argument on each side of who's going to win the fight," Top Rank chairman Bob Arum said. "That's what you need, a competitive matchup, and the better guy will win the fight."
'Perfect time'
The fight ends seven-month layoffs for Haney and Lomachenko, who began the promotion informally after Lomachenko unimpressively beat fringe contender Jamaine Ortiz in October. Haney watched from a ringside seat and confronted Lomachenko afterward in the ring, having retained his title two weeks prior against George Kambosos Jr.
"We understand that we know anything can happen during the fight," said Lomachenko, twice an Olympic gold medalist. "It will be very, very interesting. We have two different styles, and we'll see."
Haney all but guaranteed a spectacular performance, reveling in the confidence he holds as the youngest undisputed champion in the four-belt era.
"Right now, it's the perfect time for us to fight," Haney said.
Surreal, indeed.
Contact Sam Gordon at sgordon@reviewjournal.com. Follow @BySamGordon on Twitter.
Up next
Who: Devin Haney (29-0, 15 KOs) vs. Vasiliy Lomachenko (17-2, 11 KOs), 12 rounds, undisputed lightweight championship
When: 7 p.m. Saturday
Where: MGM Grand Garden
TV: ESPN+ pay-per-view ($59.95)
Tickets: Beginning at $59 on axs.com
Odds: Haney -270; Lomachenko +230