Gordon: Josh McDaniels was right — pin this blowout on him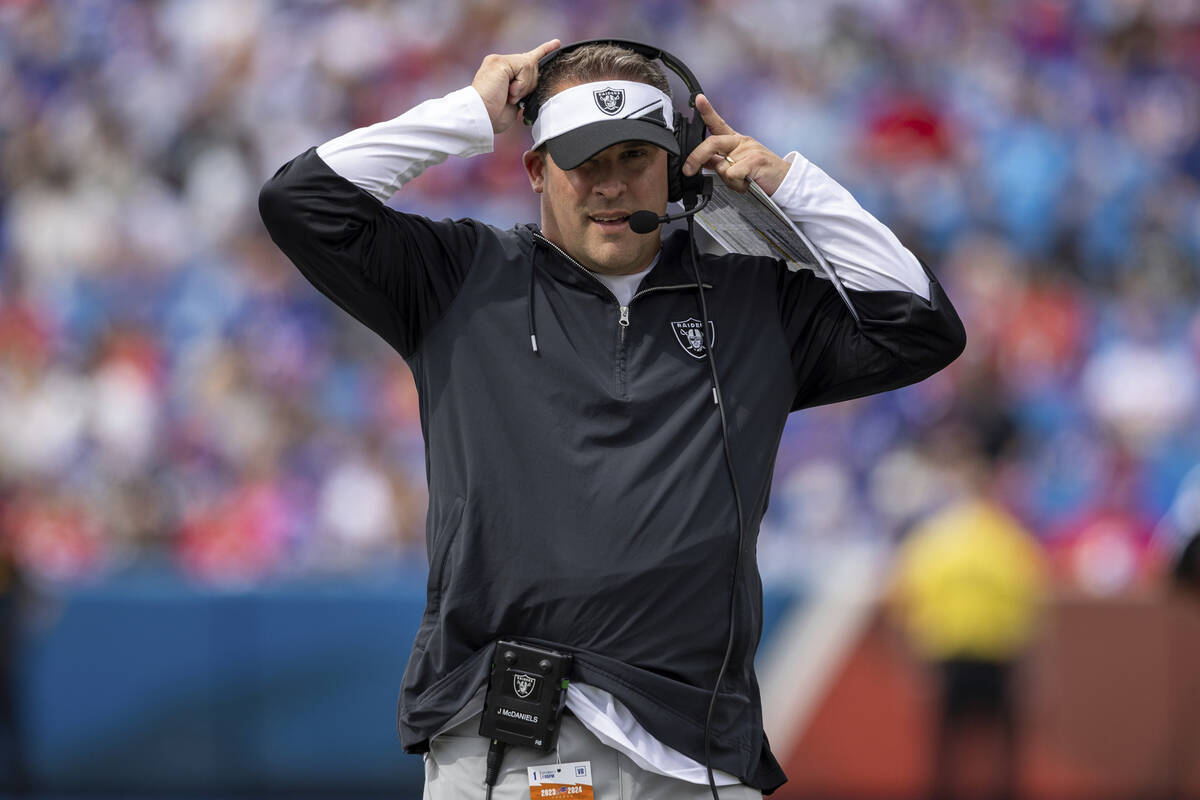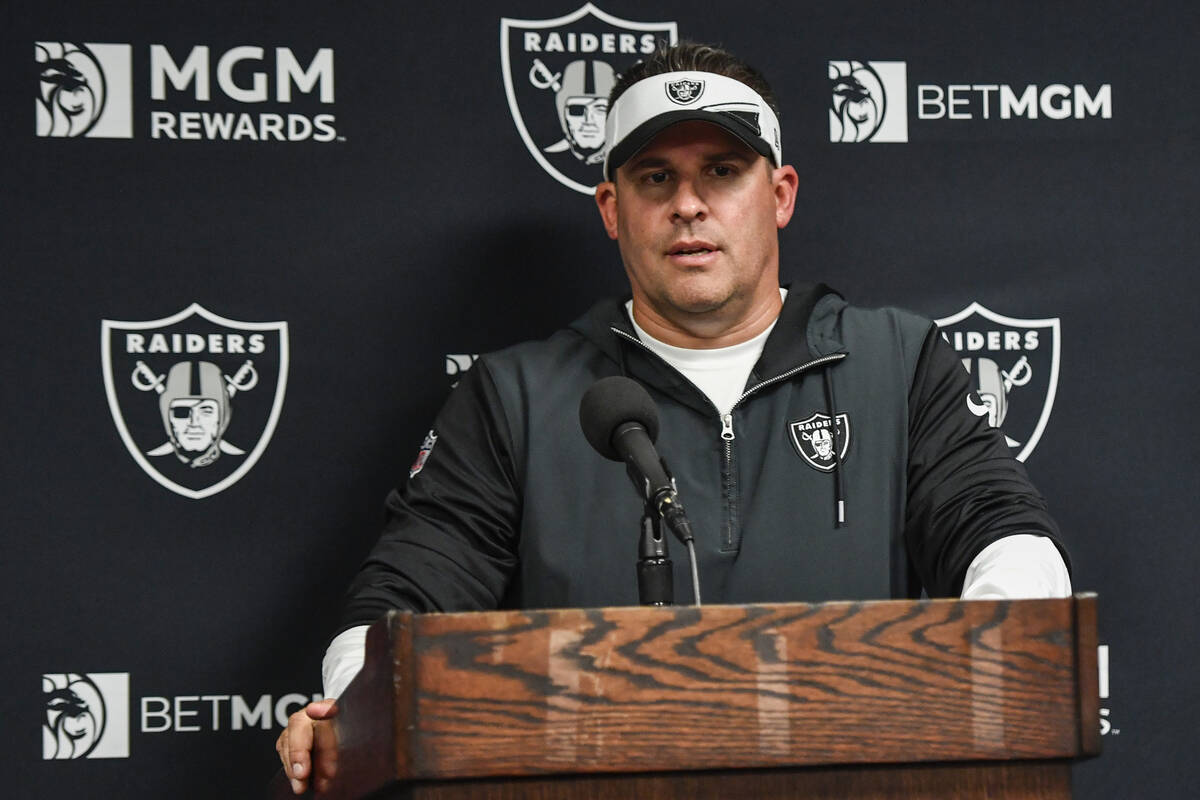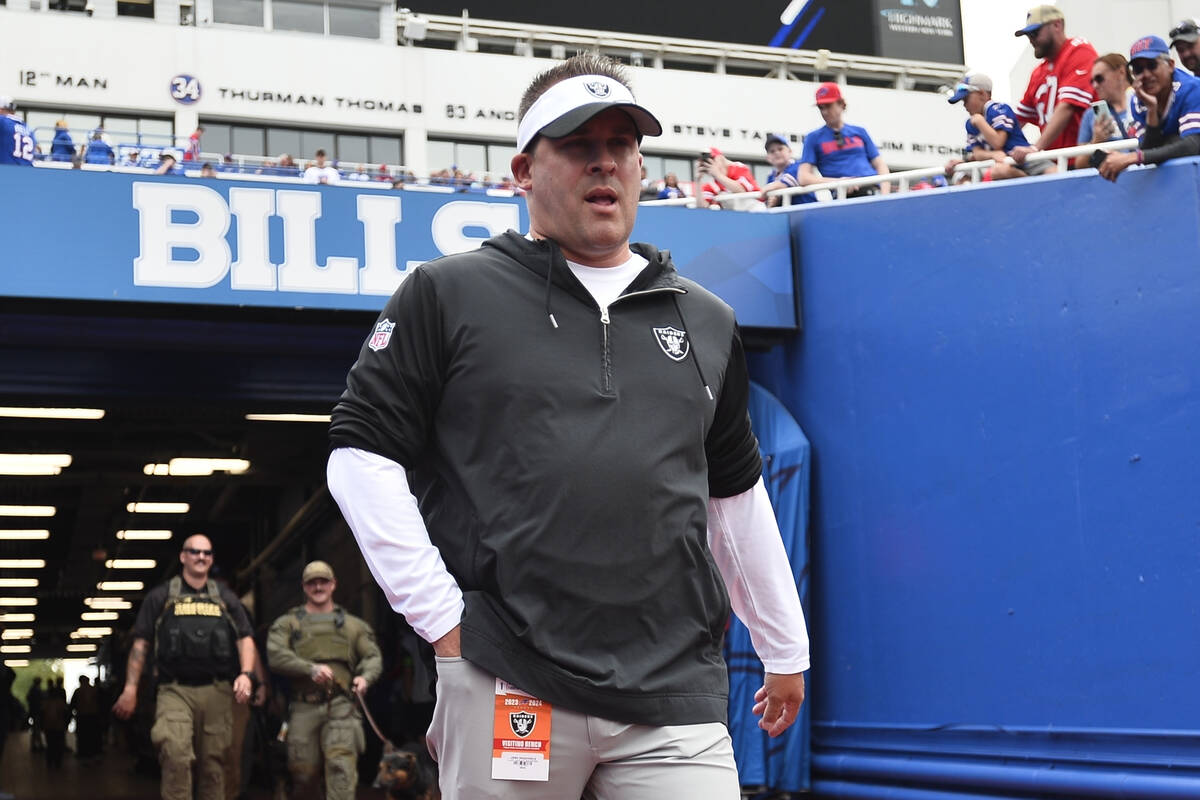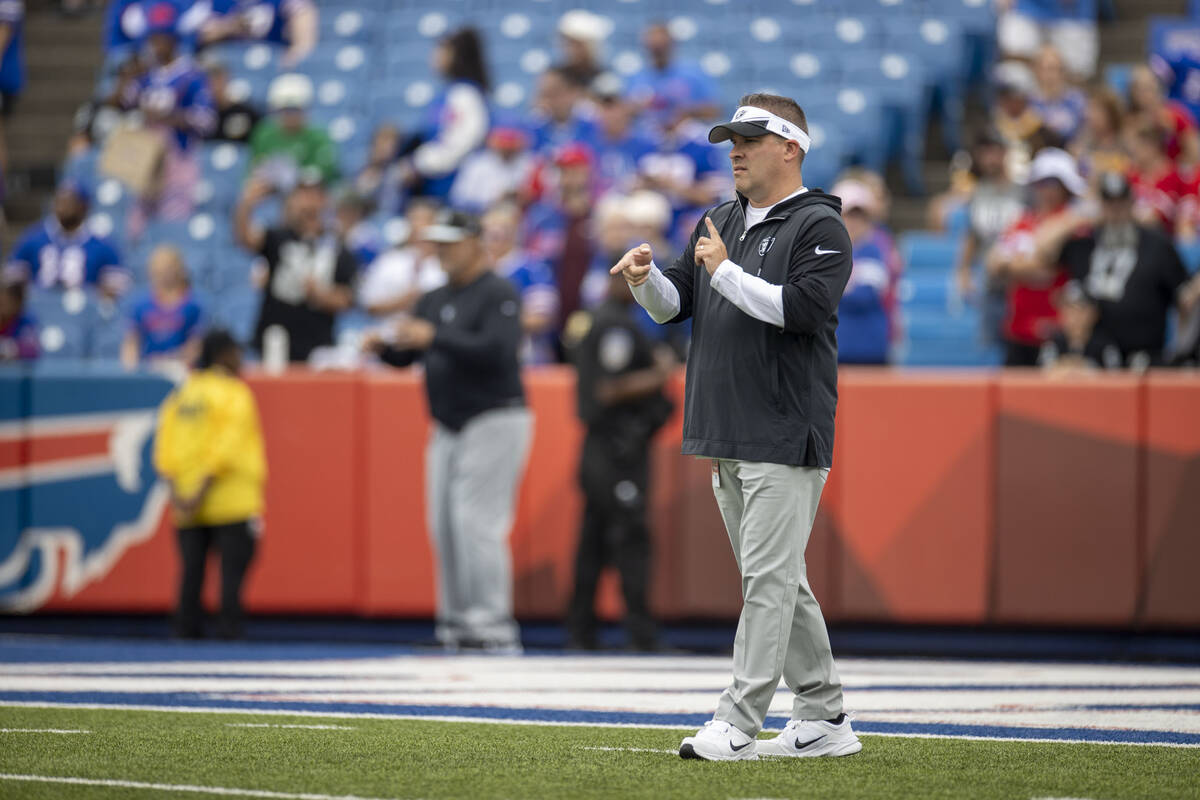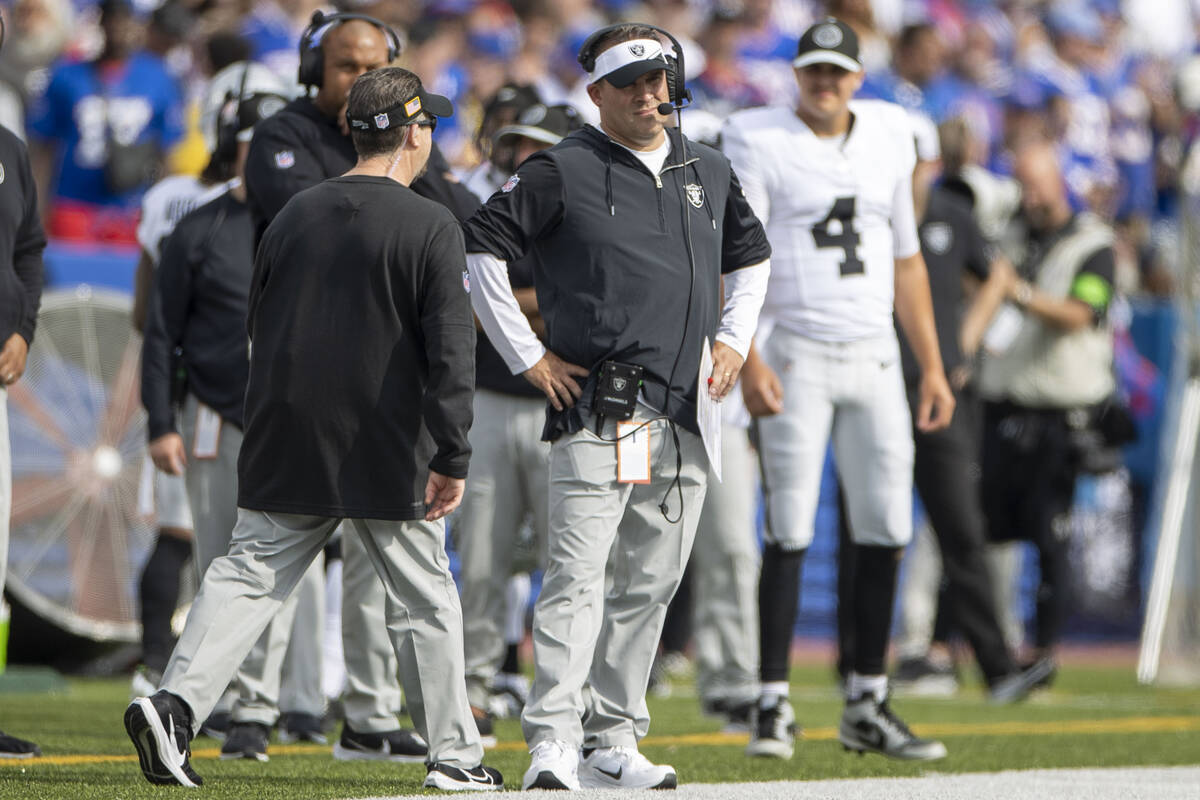 ORCHARD PARK, N.Y. — Instead of waiting for the nature of the 38-10 disemboweling by the Buffalo Bills to be probed and picked at in his news conference, Raiders coach Josh McDaniels addressed it succinctly in his opening statement.
"Obviously, we've got to coach and play better, much better than we did today," said McDaniels, he of the 18-29 record, after his most lopsided loss with the Raiders.
"That's my responsibility. I've got to do a better job."
Does he ever.
The Raiders were rudderless yet again under McDaniels, whose team through two games has scored 27 points and has as much balance offensively as a baby on a bicycle. The Raiders scored a touchdown on their opening drive Sunday at Highmark Stadium — and three points on their ensuing eight possessions, ending three with punts, three with turnovers and the other one with halftime.
Mangled and mismanaged
They were outgained 450-240 and had the ball for 19:56 to Buffalo's 40:04.
Nary an effective adjustment by McDaniels. Nary an answer for the Bills and the physical front that swallowed the Raiders and their offensive line.
Out-talented and admittedly outcoached.
"A lot of work to do. A lot of lessons to learn," McDaniels said. "So we'll be hard at work with that, obviously, this week."
The Raiders were so manhandled in every way imaginable that it's difficult to spot an obvious lesson, their outclassing by the Bills revealing several issues that could resurface against other opponents of their caliber: They can't yet run or consistently apply pressure.
But there is an obvious lesson McDaniels should glean from Sunday: Sit the starters when the game is decided.
Trailing 31-10 with 12:53 to play, McDaniels seemingly waved the white flag by opting to punt on fourth-and-3 from his 42-yard line instead of running a play from scrimmage and vie to extend the drive. His explanation was as pathetic as the decision: "The football game has still got to be played, you know what I mean? You go for it there, and end up giving them the ball in a short field there.
"It is what it is."
Uninspired, gutless and any other similar synonym.
That he believed his defense had a better chance of securing a stop than his offense had to gain 3 yards is one thing — even if the Bills had scored on six of seven possessions after the Raiders forced their only three-and-out on their opening drive.
To send the starting offense in its entirety back onto the field facing a 28-point deficit with 5:08 to play is another.
With 3:09 to play, Davante Adams was needlessly nailed by Bills safety Taylor Rapp — triggering a 15-yard penalty for unnecessary roughness and an early trip to locker room for the All-Pro wideout, who was evaluated for a concussion.
Still 15 more games
McDaniels didn't offer an update on Adams, who was clear-eyed and attentive in the visiting locker room.
The coach did again offer accountability: "I'm not real encouraged about much of what we did today just as an overall team. Again, I take responsibility for that. … We've got to do everything better."
That means block better. Run better. Pass and catch better. Tackle better. Pressure better. Cover better.
Prepare better. Adjust better.
In other words, coach better.
"We're going to need to take a look at what we're doing. We're going to have to take a look at how we're doing it," McDaniels said. "No matter what we do, we're going to have to be more productive than what we've done."
Do they ever.
Contact Sam Gordon at sgordon@reviewjournal.com. Follow @BySamGordon on X.