Gordon: Lean and healthy, Raiders' Jones ready for fresh start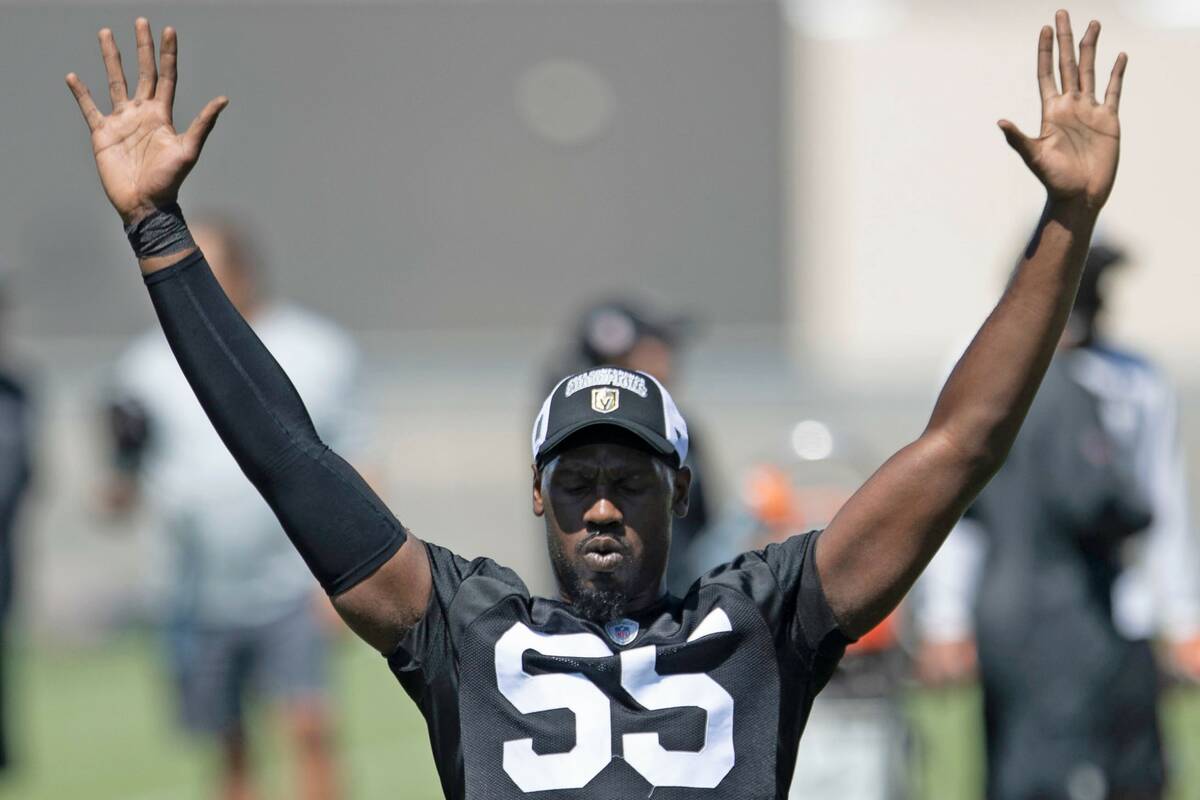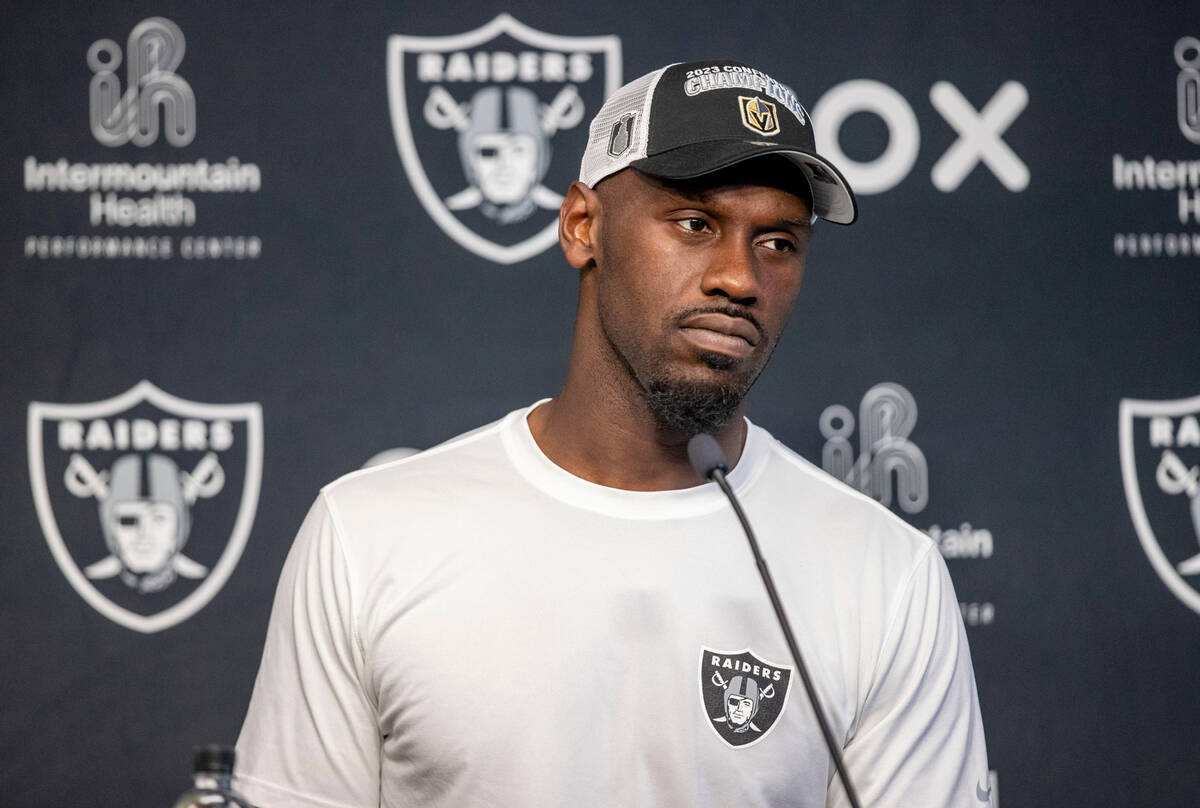 Chandler Jones didn't leave the practice field Thursday and saunter into the media room inside the Intermountain Healthcare Performance Center to talk about last season.
It was among the worst of his 11 to date — made worse by the Raiders' 6-11 record.
"I'm happy about it being a new season," he affirmed after the Raiders concluded a practice as part of their organized team activities.
"A new set of guys. A new group of guys."
And for Jones, perhaps a new playing weight as well.
The 33-year-old veteran edge rusher is sporting a leaner frame this spring, with 250 pounds on his 6-foot-5-inch build instead of the 265 he was listed at last season. He isn't yet sure how much he wants to weigh when the season begins, explaining that he "could play" at his current weight and that "we'll see when training camp starts."
"I feel good. I feel fast," said Jones, who had 4½ sacks in 15 games last year — the fewest he's had in a season during which he played at least 10 games.
Lean and healthy
Perhaps he'll be more productive, too, although Jones doesn't think his statistics last season accurately quantify his effectiveness.
"Football, and especially at this level, statistics are very tricky," he said, a Golden Knights cap atop his head. "You can sit there and stare at stats. At the end of the day, as long as you're grading out well by the coaches … and as long as you're putting the team first, that's all that matters."
For what its worth, Jones ranked 69th last year among 119 qualified edge rushers, per Pro Football Focus.
"Do I want more stats? Of course. Is that my goal? Of course," he added. "I'd be selling myself short if I didn't, but you can't go chasing them."
What Jones can do is prepare to play this season to the best of his ability.
The left elbow he injured in December against the Pittsburgh Steelers healed without surgery, leaving Jones to rehabilitate unabated by the bounds of surgical recovery.
What he couldn't do was train the same way he normally trains, hence how his weight loss organically began.
"I took my time as opposed to just jumping into weights and trying to gain muscle right away," he said. "I got back healthy, then I started working out and lifting. … That's where I am, just kind of just building muscle right now."
With nearly two months until training camp, Jones has plenty of time to fiddle with his new physique and determine how he best feels.
His production (and weight) may have waned.
His enthusiasm hasn't.
Jones said Thursday that he hasn't missed an OTA yet in his career because he knows "the importance of having the whole roster here at this time. It's very advantageous, jelling together, the camaraderie, but just the love of the game honestly.
"There's still goals that I would like to have, team goals and individual goals. It would be a little bitter to kind of not get them because I still feel great. So, that's all. I love being here."
'A true professional'
Jones also said it's his "job" to be a leader of a youthful defensive front that includes rookie Tyree Wilson, whom the Raiders drafted last month with the No. 7 overall pick.
He mentioned former Bishop Gorman and UNLV standout Adam Plant without prompting.
"These guys are young, and they have such a high ceiling," Jones said. "They can go far."
Jones reached his, as his 112 career sacks would suggest. And he's not stopping.
Yet.
"A true professional in terms of the way he can explain the game, the way he executes out there, the way he can see it and his leadership ability," said Raiders defensive coordinator Patrick Graham, Jones' defensive line coach during his rookie season.
"He's a great player who's been doing it for a long time. I'm looking forward to seeing what happens."
Contact Sam Gordon at sgordon@reviewjournal.com. Follow @BySamGordon on Twitter.