Gordon: New addition to 5 biggest welterweight fights in Las Vegas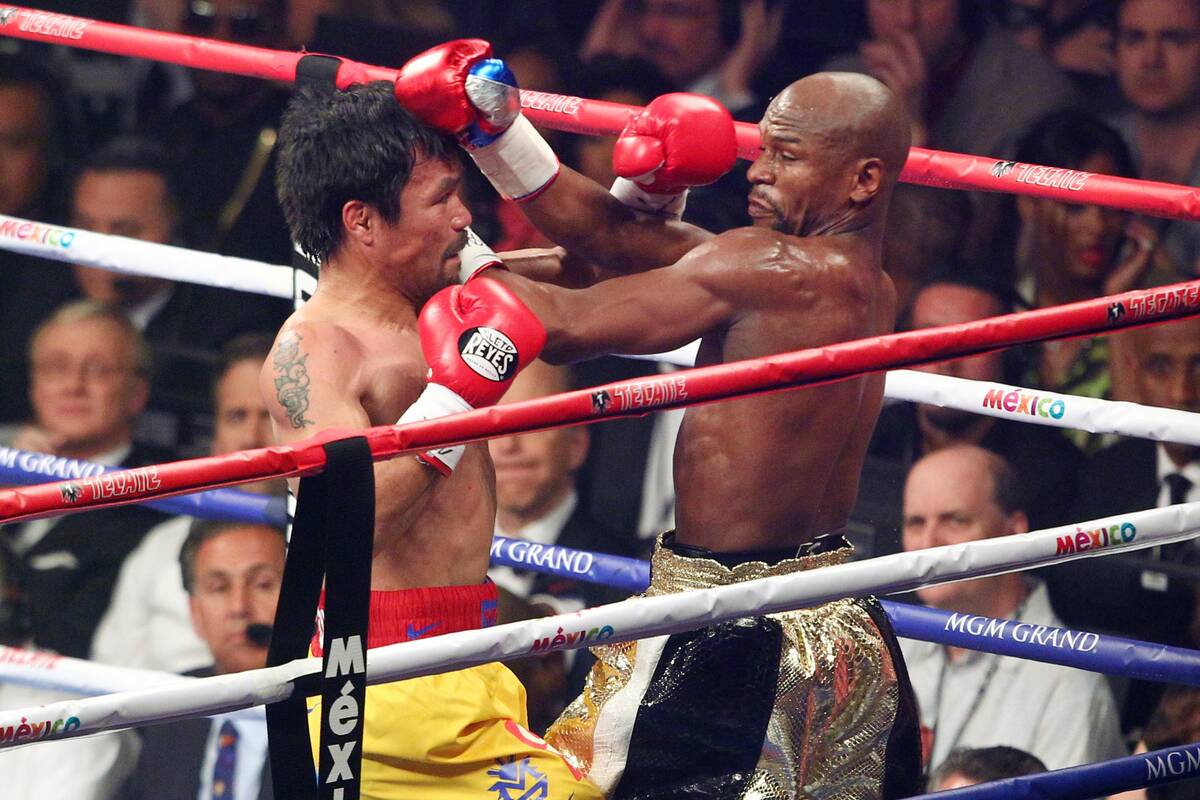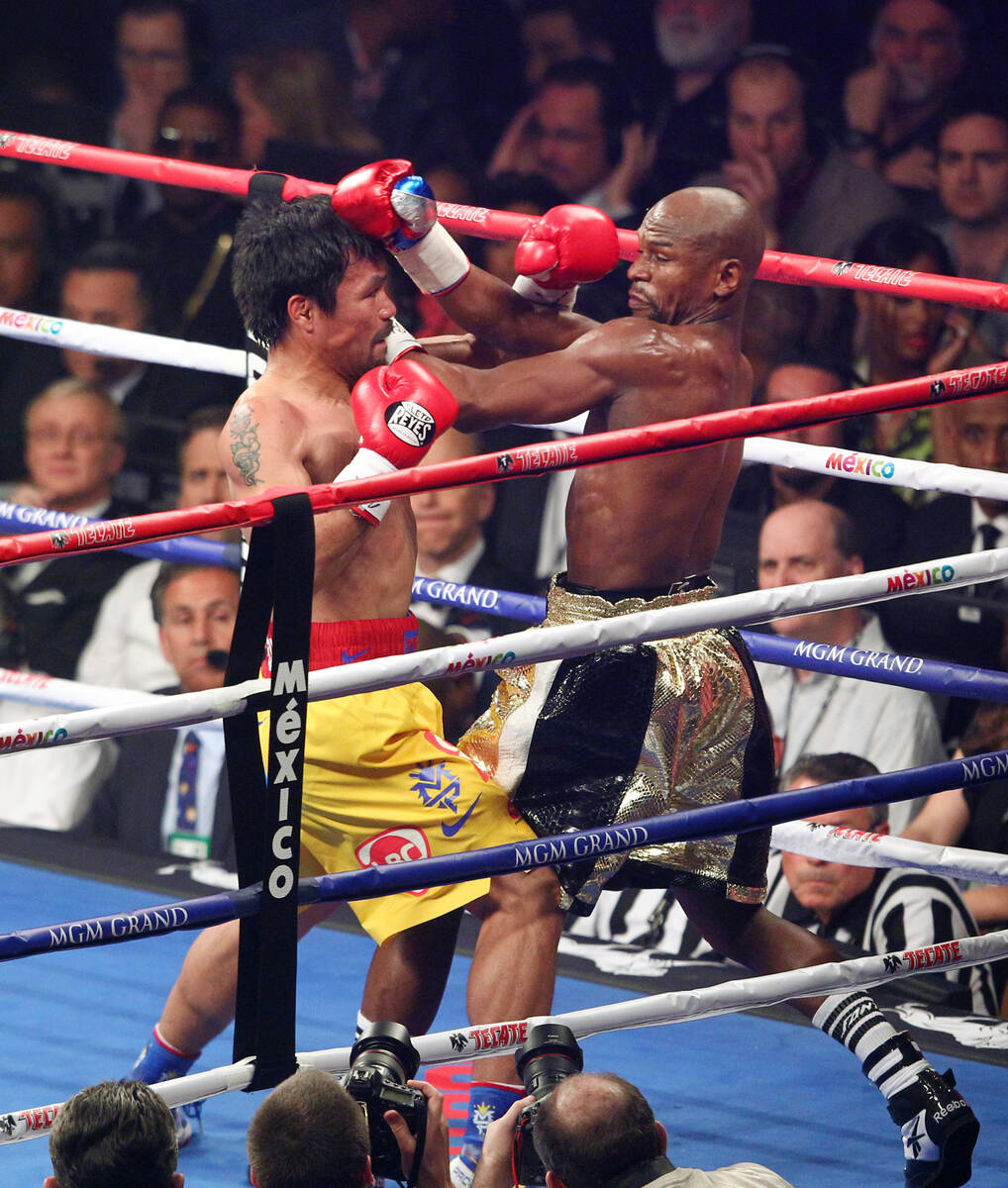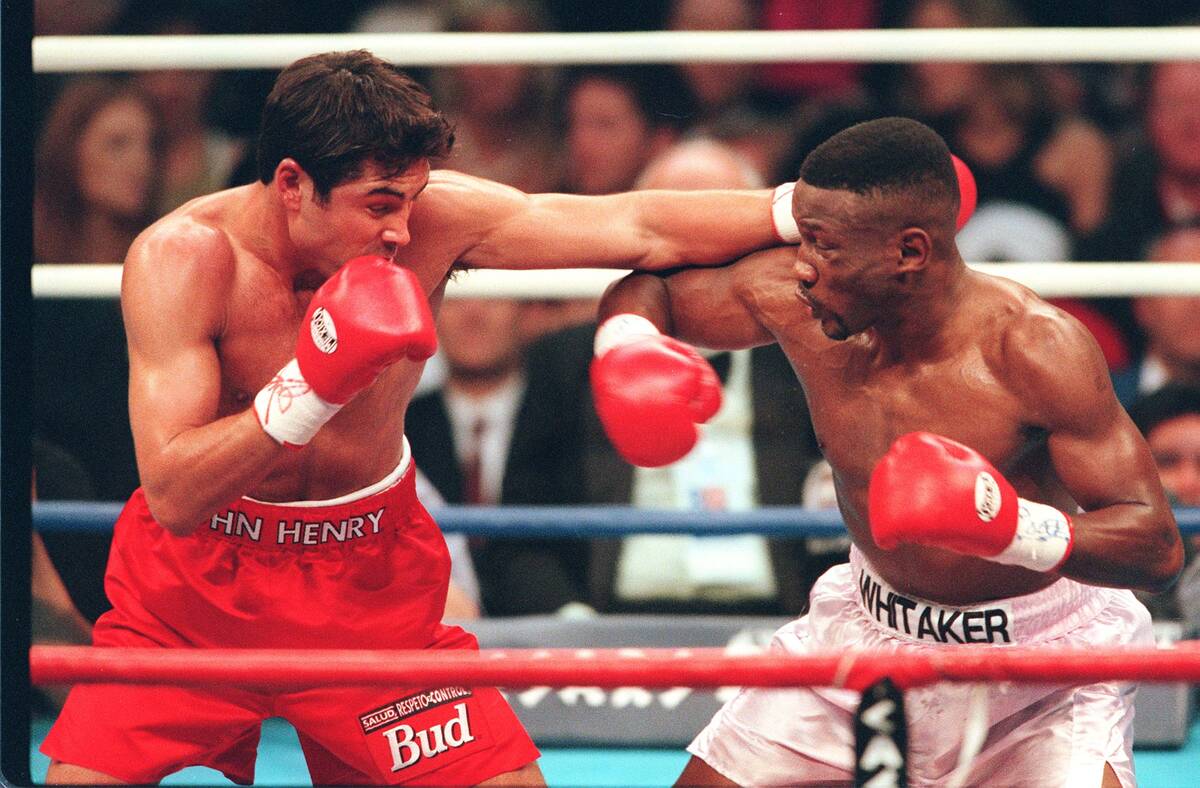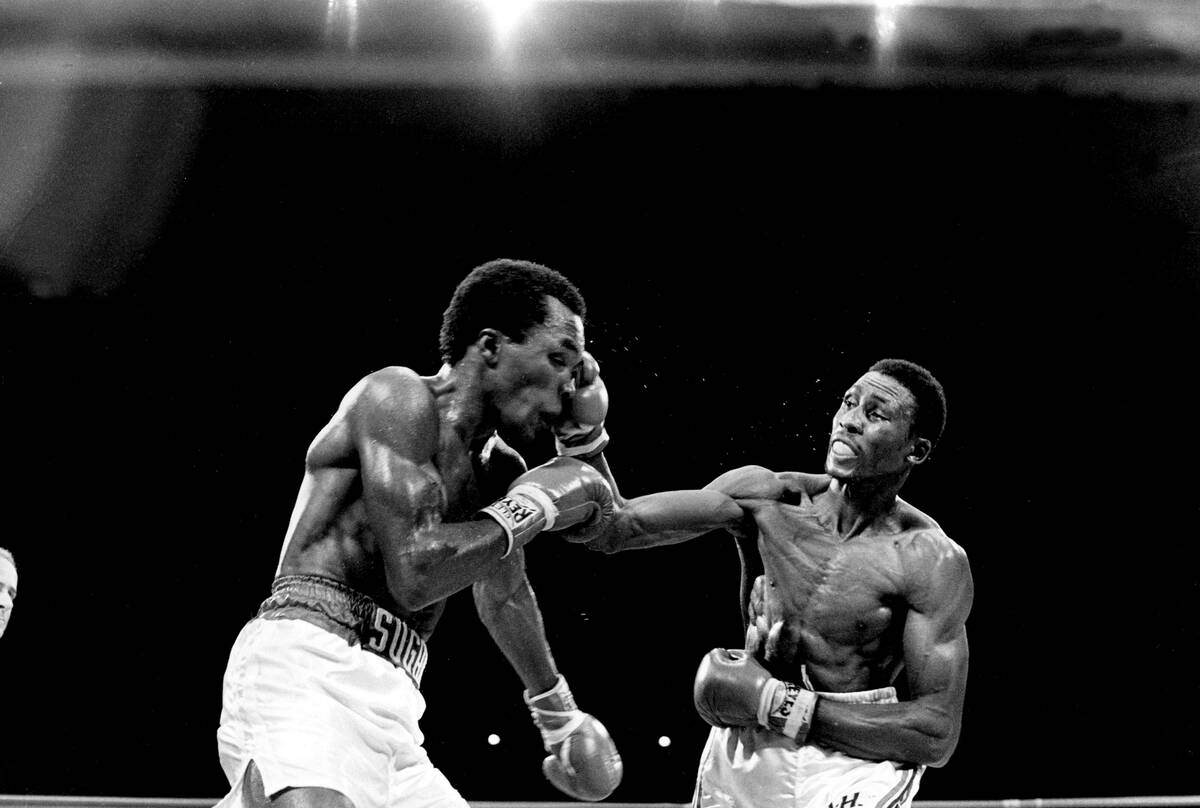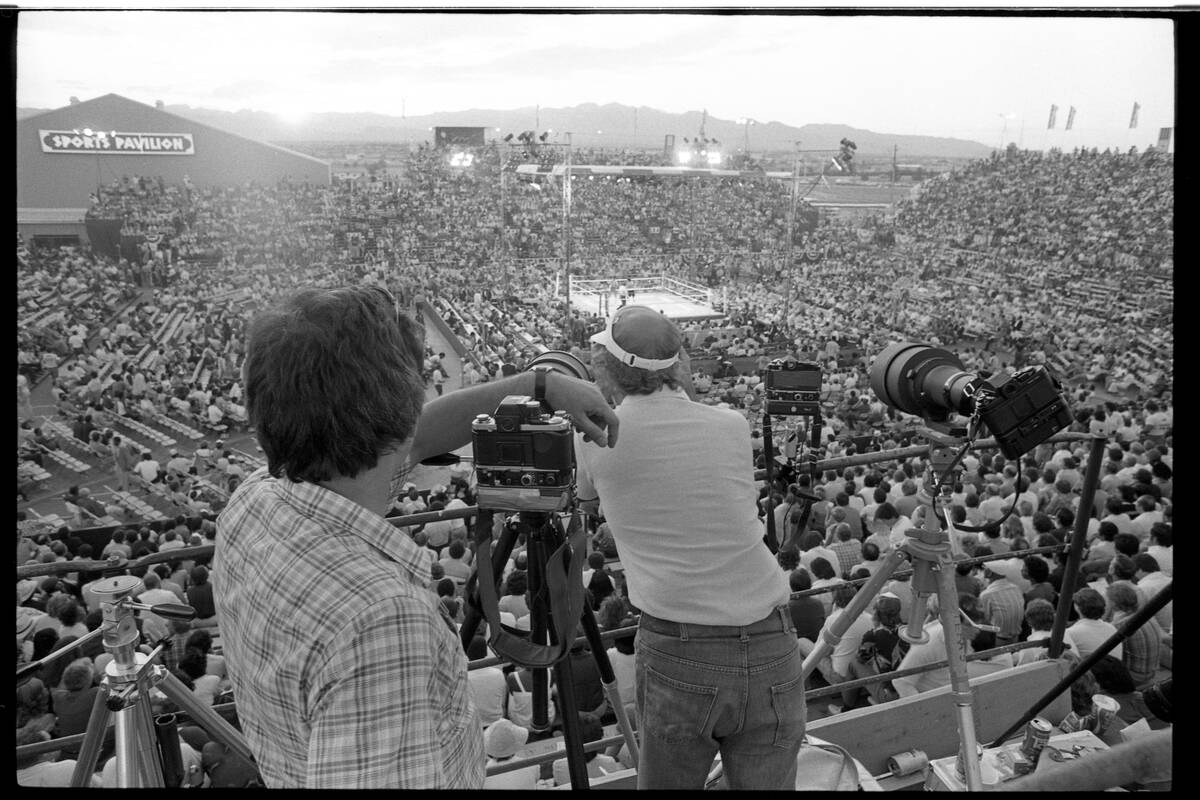 He debuted as a lightweight and dominated as a junior welterweight. But the history Terence Crawford can achieve on Saturday night is beholden to his positioning in the 147-pound division.
He's the WBO champion. Errol Spence Jr. is the IBF, WBA and WBC champion.
The winner of their superfight Saturday becomes the division's first undisputed champion in boxing's four-belt era.
"Welterweight boxing had a lot of great fights in the past. This is going to be a great fight (on) Saturday," Crawford said. "There's a bright future for the welterweight division in the near future as well with a lot of great talent coming up the rankings.
"The welterweight division is still a hotbed."
Already two of the world's best pound-for-pound boxers, Spence (28-0, 22 knockouts) and Crawford (39-0, 3o KOs) are also stewards of the welterweight weight class — the most glamorous in boxing, save only for heavyweight, in the modern history of professional prize fighting.
Previous occupants of the welterweight division include some of the greatest fighters of all-time: Henry Armstrong, Sugar Ray Robinson, Sugar Ray Leonard, Roberto Duran, Thomas Hearns, Pernell Whitaker, Oscar De La Hoya, Floyd Mayweather Jr. and Manny Pacquiao, many of whom garnered more mainstream superstardom than their contemporaries in other divisions.
"The welterweight division has been consistently filled with fantastic fighters almost nonstop over a long, long period of time," said veteran boxing broadcaster Al Bernstein, on the call Saturday for Showtime.
"I'm not sure why that is, but it seems to be."
Perhaps, a viable explanation: welterweights are of seemingly average stature and can aptly blend the speed and dexterity of the smaller weight classes with the power often associated with the bigger weight classes.
Said Spence: "Growing up, I always knew … the welterweight division and the heavyweight division as the two best divisions in boxing. … It's dope being in that atmosphere with all these top guys."
A look at the five most notable welterweight title fights in the division's lush history in Las Vegas:
Sugar Ray Leonard vs. Thomas Hearns, Sept. 16, 1981 — Caesars Palace
Billed as "The Showdown" and fought before a worldwide television audience of 300 million, Leonard and Hearns' WBA and WBC title unification stands alone in welterweight lore. As the bigger, longer and more powerful of the two, Hearns built an early lead behind a sharp, stabbing jab — triggering additional aggression from Leonard, among the purest of pugilists.
Shifts in momentum preceded a dramatic 13th round, at the end of which Leonard dropped Hearns into the ropes.
Leonard stalked Hearns in the ensuing round, stunning him first with an overhand right and following with the flurry that forced referee Dave Pearl to stop the fight.
Hearns led on all three scorecards at the time of the stoppage: 125-121, 125-122 and 124-122.
Pernell Whitaker vs. Oscar De La Hoya, April 12, 1997 — Thomas & Mack Center
Touted as "Pound for Pound," Whitaker's bout with De La Hoya marked beginning of one lengthy title reign — and the end of another. Whitaker was four years the WBC champion while De La Hoya was a debutante in the weight class.
Behind a stellar jab and fleet feet, Whitaker seemed to outbox the younger, bigger De La Hoya, whom he knocked down with a short left in the ninth round. Punch stats also favored Whitaker, who landed 232 compared to 191 for De La Hoya.
But De La Hoya doubled up Whitaker's power-punch output and claimed a controversial 116-110, 116-110, 115-111 decision to begin his welterweight title run.
De La Hoya vs. Felix Trinidad, Sept. 18, 1999 — Mandalay Bay Events Center
Seven successful defenses for De La Hoya preceded a meeting with Trinidad, billed as "The Fight of the Millennium" and waged to unify the WBC and IBF titles. But the action in the ring didn't live up to the hype, and the fight ended with yet another controversial decision.
De La Hoya stymied Trinidad, boxing brilliantly around him for the first nine rounds. But he was less aggressive in the final three than Trinidad, who garnered a 115-113, 115-114, 114-114 majority decision despite a 263-166 edge in connections for De La Hoya.
Excluding heavyweight fights, the matchup set gate ($12.9 million) and pay-per-view purchase (1.4 million) records.
De La Hoya and Mayweather would break those records eight years later with their megafight.
Manny Pacquiao vs. Miguel Cotto, Nov. 14, 2009 — MGM Grand Garden
Already a six-division champion, Pacquiao would further cement his legend by capturing a seventh with a beatdown of the WBO champion Cotto in a fight sold as "Firepower."
In a showcase of his offensive arsenal, Pacquiao dropped Cotto in the third and fourth rounds, then battered him in fight's second half to trigger a 12-round stoppage from referee Kenny Bayless, ending what was perhaps Pacquiao's greatest performance.
Floyd Mayweather vs. Pacquiao, May 2, 2015 — MGM Grand Garden
After years of seemingly never-ending hype and speculation, "The Fight of the Century" brought together the two all-time pound-for-pound greats, who collectively sold a record 4.6 million pay-per-view purchases and generated a record $72 million at the gate.
But it was Mayweather who stole the show with a 118-110, 116-112, 116-112 decision that doubled as a display of his defensive genius.
While working his way to a 148-81 connection advantage, Mayweather eluded 81 percent of Pacquiao's punches to unify the WBA, WBC and WBO titles.
Contact Sam Gordon at sgordon@reviewjournal.com. Follow @BySamGordon on Twitter.
Up next
Who: Errol Spence Jr. vs. Terence Crawford
What: Undisputed weltwerweight title
When: 5 p.m. Saturday
Where: T-Mobile Arena
Tickets: Starting at $564 on axs.com
TV: Showtime pay-per-view, PPV.com ($84.99)
Odds: Crawford -150; total 10½ (over -240)