Gordon: Stripped-down A's not a pretty picture
Updated May 23, 2023 - 1:07 pm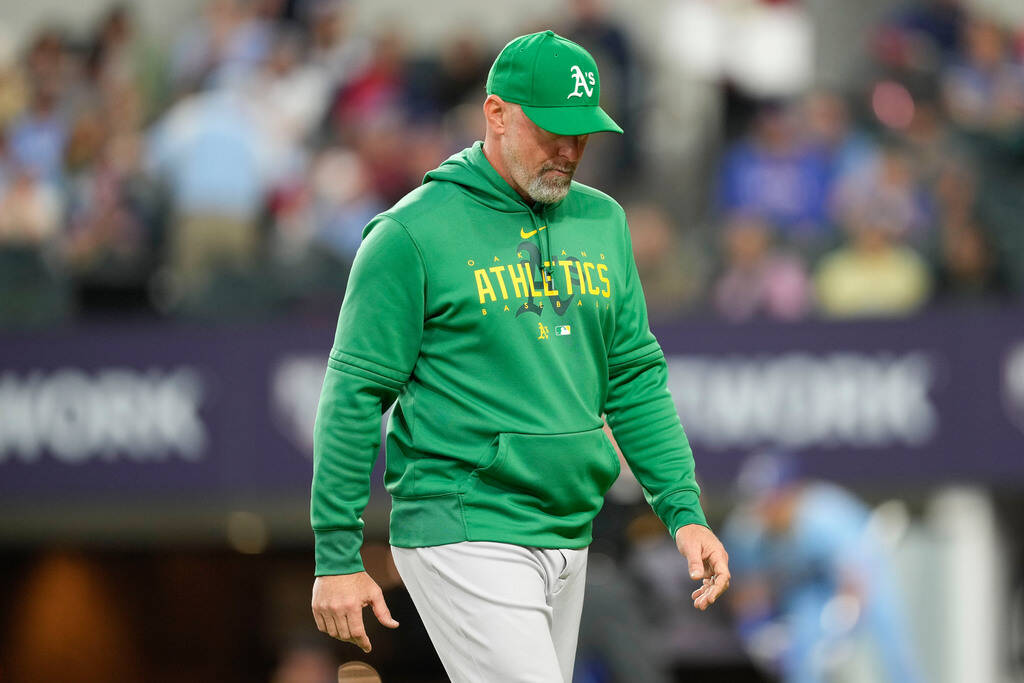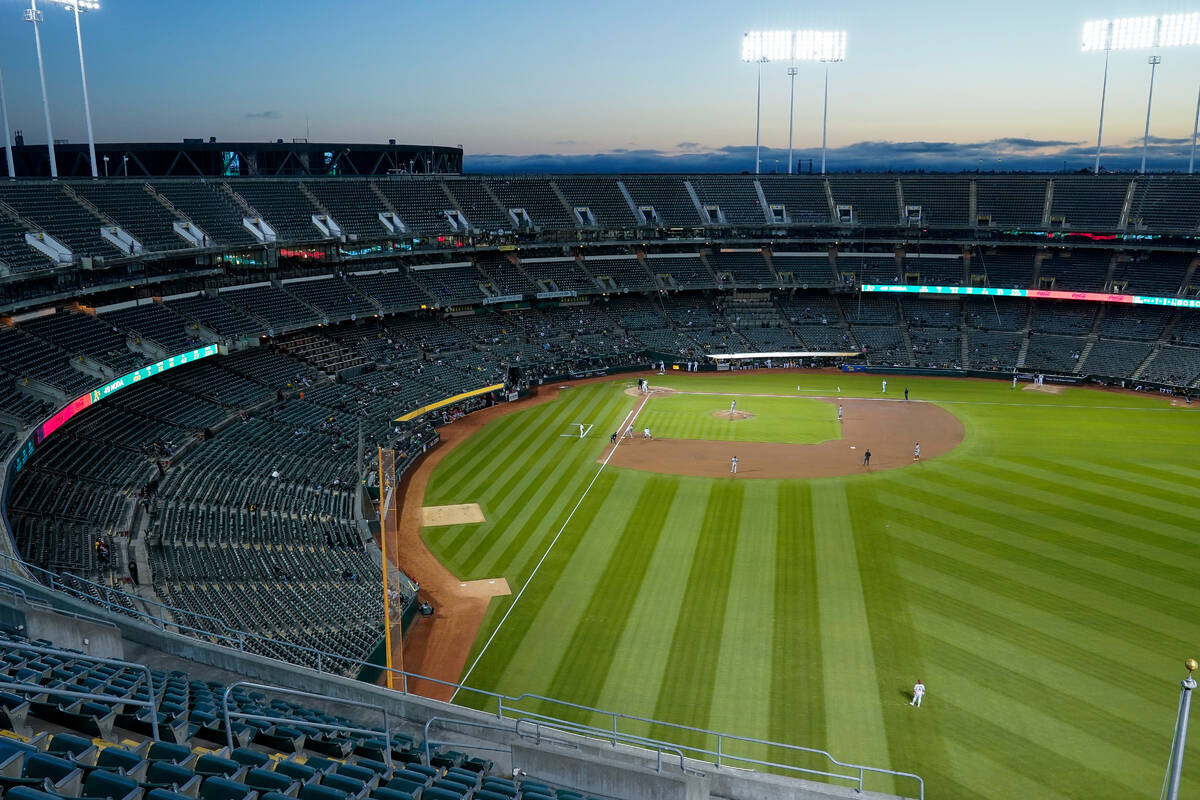 This iteration of the Oakland Athletics is the worst team in the modern history of Major League Baseball.
I thought Las Vegas loved a winner. The A's under billionaire owner John Fisher are anything but.
The team that won 97 games in 2018 and 2019 and 36 of 60 during a truncated 2020 campaign has been dismantled as the franchise has tried and failed to secure funding for a new stadium in Oakland. If the A's succeed in getting a $1.5 billion, 30,000-seat stadium built in Las Vegas, it would be located on Tropicana Avenue near the southern part of the Las Vegas Strip.
The team's 10-39 record entering Monday's game translates to a winning percentage of .204. Only the 1890 Pittsburgh Alleghenys (23-113, .157) and 1899 Cleveland Spiders (20-134, .129) were worse.
Abner Doubleday is rolling in his grave.
Stripped to the studs
"For me, personally, it's hard not to feel this is all my fault, that the losing is 100 percent my responsibility," A's manager Mark Kotsay recently told reporters. "I beat myself up over this day in and day out. I don't know how to hide it. It's a constant struggle."
He shouldn't have to fall on Fisher's sword.
Kotsay was a bench and quality control coach for the A's from 2016 to 2021, a stretch during which the roster was populated with standouts such as first baseman Matt Olson, shortstop (and Bay Area native) Marcus Semien, third baseman Matt Chapman, catcher Sean Murphy and starting pitcher Chris Bassitt.
Other key contributors included designated hitter Mark Canha, starting pitchers Frankie Montas and Sean Manaea and closer Liam Hendriks.
None of whom are on the roster Kotsay was hired in 2022 to manage.
"You just try to keep a positive mindset and remind them of the success they had that day," Kotsay added. "And every victory we have needs to be celebrated."
With that rightful sentiment in mind, the only thing Kotsay should be beating himself up over is agreeing to work for the A's, with whom former manager Bob Melvin parted ways as they jettisoned their stars. One of baseball's best managers and now in his second season with the San Diego Padres, Melvin managed the A's to six postseason berths during his 11 years at their helm.
The Padres reached the National League Championship Series last season, their first under his steady stewardship.
Said Melvin at his introductory press conference: "It's all about winning at this point," an inference that couldn't be more obvious. "I don't know that there is a better destination in baseball to be able to come. I'm a lucky man."
Can't hit, can't pitch
Making Kotsay is one unlucky man — his stresses the byproduct of the most egregious tank in professional sports this side of the Philadelphia 76ers under former general manager Sam Hinkie.
A minor-league caliber roster comprised mostly of misfits sports a collective batting average of .227. A's pitchers have an ERA of 6.91.
Plenty of teams have hit worse (including three this season), but no team has pitched worse: Oakland's ERA would eclipse that of the 1930 Philadelphia Phillies (6.70) as the worst in MLB history.
What's more is that the A's have trailed in all but two games to this point in the season and almost had on Monday a worse run differential (-168) than the other five last-place teams … combined (-174).
Meaning they can't hit, pitch, or draw, their average attendance of 8,695 reflective of a nightly public protest of the actions of their ownership.
The diehard fans — all 54,005 of them, then a wild-card record — that gleefully filled their decrepit stadium in Oakland during the 2019 postseason aren't paying for this pathetic product.
Unless Fisher decides to reinvest in his team if it completes the move to Las Vegas, neither should fans here.
Contact Sam Gordon at sgordon@reviewjournal.com. Follow @BySamGordon on Twitter.