Gordon: Veteran Raiders tackle brings perspective after injury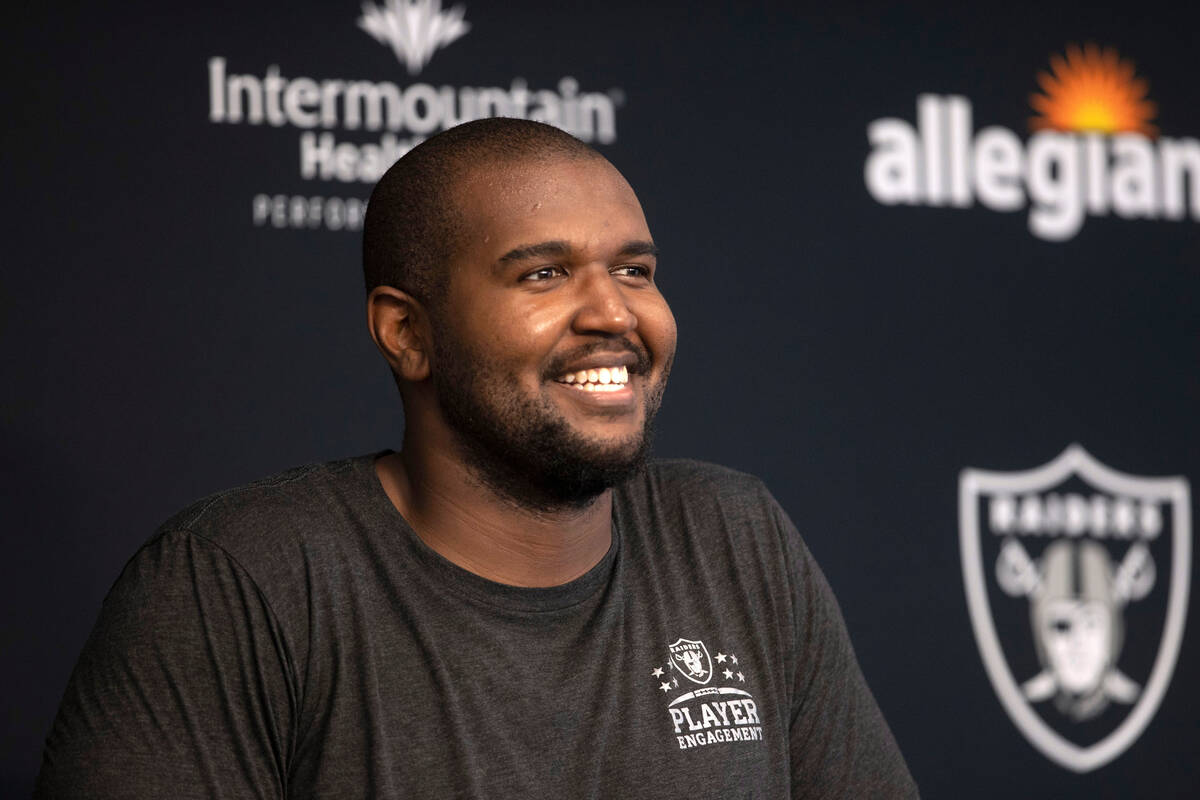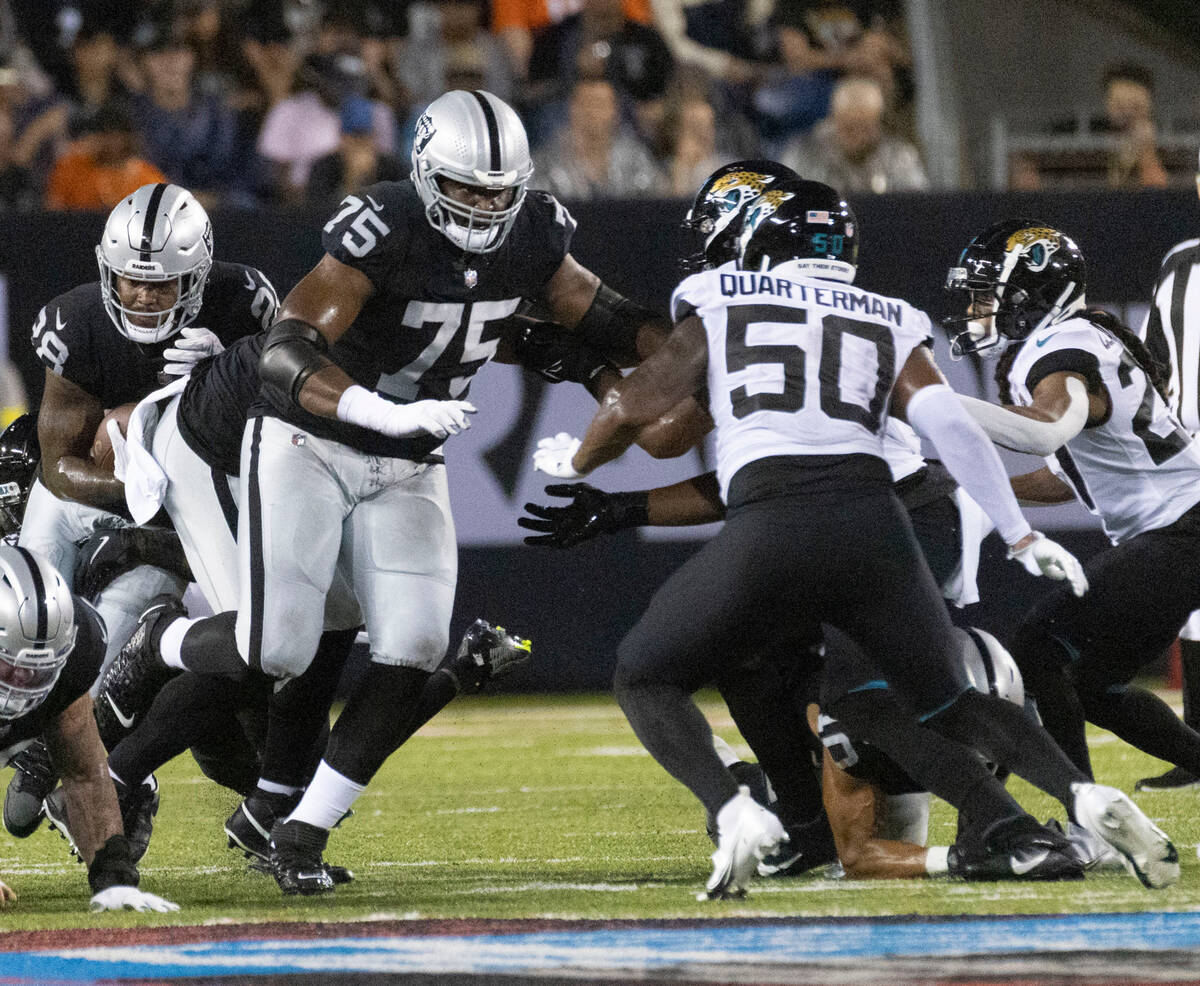 What started as a sage warning from former Raiders guard Gabe Jackson has evolved into a sentiment Raiders tackle Brandon Parker embodies.
"It's harder to stay (in the NFL) than it is to get in the league."
Here he is.
Still.
Now 27 and preparing for his sixth season with the Silver and Black, Parker is privy to the business of professional football — and his role within the Raiders locker room, where he resides as an enduring veteran of multiple staffs of coaches and executives. This one, led by general manager Dave Ziegler and coach Josh McDaniels, elected to retain the 6-foot-8-inch, 320-pounder from North Carolina A&T by way of Kannapolis, North Carolina.
Even after he tore his triceps to start last year's preseason, requiring placement on season-ending injured reserve.
"It means a lot. I just want to prove them right," Parker said through a soft smile that his short black beard so perfectly frames.
"I try to be the leader. The positive guy I am in the building," he added. "I think the coaches see that and were willing to give me another chance because of how I carry myself."
'We push through everything'
It happened in the second quarter in Canton, Ohio, where another class of gridiron greats was enshrined in the Pro Football Hall of Fame. But not before the Raiders played the Jacksonville Jaguars in the annual preseason game that accompanies the celebration.
A routine passing play spawned a "pop" in Parker's right arm, a "really strong cramp that just didn't go away," he said.
He'd discover moments later that roughly 90 percent of his strength had dissipated — and with it the possibility that he would play in 2022.
"It's never easy," said Parker, who started 13 games in 2021 and 32 of the 54 in which he's played, "but the good news is, I took the time to kind of work on a lot of my weaknesses and just transform to the best player I could be because I pretty much had a year of an offseason."
For Parker, that would equate to additional film study in lieu of practice while the injury healed. An initial prognosis called for four to six months of recovery. He said he would have been ready to play by December if not for his placement on injured reserve.
All the while, he remained an active participant in meetings, attending team dinners in support of his teammates and lending his support while standing on the sideline.
"As football players, we push through everything, so I would have pushed through it," Parker said. "But I wouldn't have had the full strength I needed."
Getting better or worse?
He has it now, though, and with it a handle on the competition he faces at right tackle. Jermaine Eluemunor returns as the incumbent starter, though second-year tackle Thayer Munford is also working with the starting offense as training camp continues.
"In order for me to be in the mix, I have to step my game up because they both have evolved," Parker said. "Every time I see them doing right, I'm trying to get it right with them."
And so he returns to the practice field, day after day, week after week, year after year … until the Raiders tell him not to.
"I see it every year. They're trying to replace us all," said Parker, tied with fellow offensive lineman Kolton Miller as the team's longest-tenured player. "They're drafting. They're trying to find ways to get better. That's their job. They're scouting. Their job is to try to evolve every position that they can.
"(Jackson) said, 'You're either getting better or getting worse.' So my goal is, every offseason, to try to work as hard as I can to get better."
Somewhere, Jackson smiles with pride.
Contact Sam Gordon at sgordon@reviewjournal.com. Follow @BySamGordon on Twitter.