3 more Billy Walters tales: Surviving shakedown by 'Casino' mobster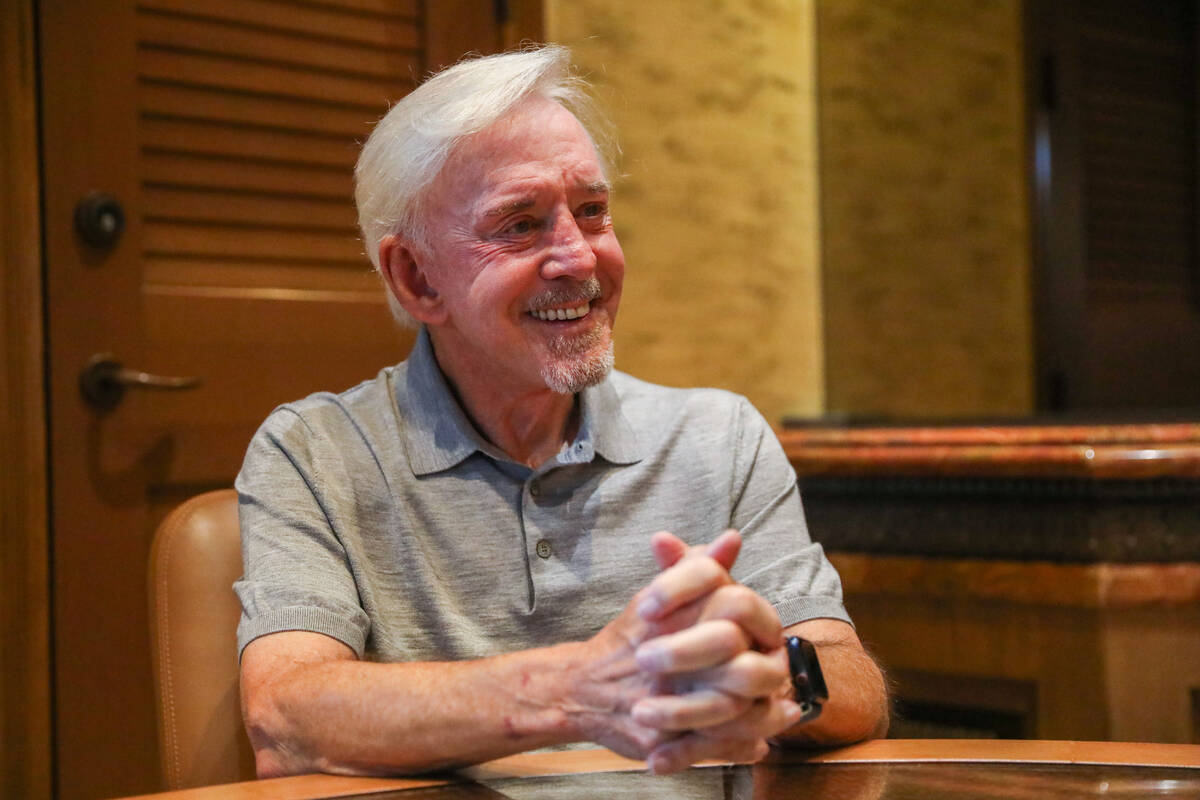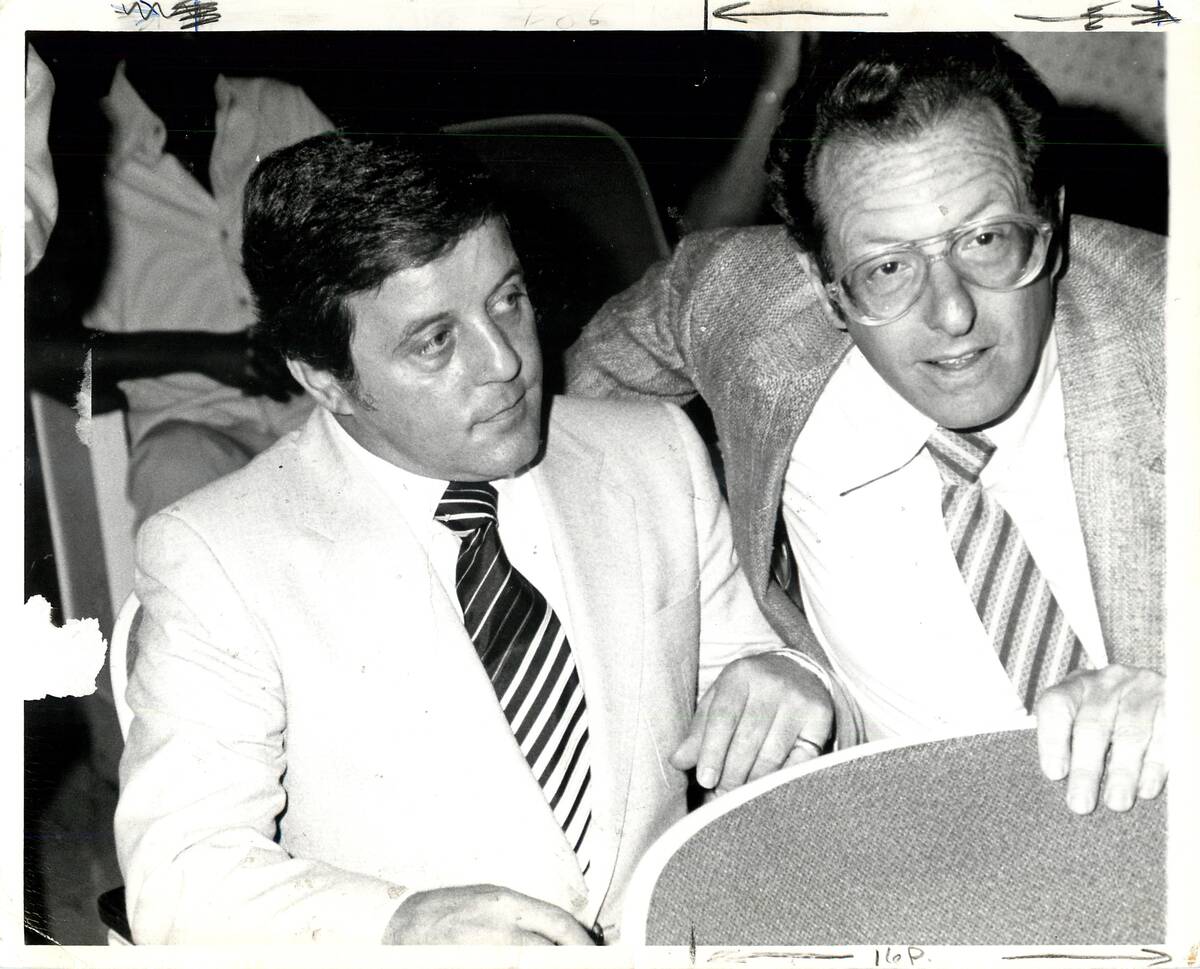 Billy Walters has not only beaten the odds as a renowned pro sports bettor, but the 77-year-old long ago won a wager on how long he would live.
When Walters was in his early 30s, he bet three of his drinking buddies $5,000 each on the total years of his life. The over-under was age 35.
"No one took the over, and actually the three guys I made the bet with, they're all dead now," Walters told the Review-Journal before his autobiography, "Gambler: Secrets from a Life at Risk," was released Tuesday.
Walters said his pals probably bet on the under because they thought he would meet his demise in one of the bevy of drunken brawls he was in as a younger man.
"When I'd drink, my personality changed, and things kind of kicked in from early childhood," Walters said. "The first time I went to grade school, children made fun of me because of the way I dressed. That chip on my shoulder, it's carried on my entire life."
The fiery Walters said his brawling record is about 4-40.
"My problem was, unlike sports betting, I always took the biggest guy in the room," he said. "It was not a good formula for winning many fights."
His book features a Scorsesean cast of characters, and Walters said he's already had discussions about adapting it into a movie.
Here are three suggested scenes from "Gambler":
Surviving Spilotro
Walters managed to survive a shakedown by mobster Anthony "Tony the Ant" Spilotro, the basis for the Joe Pesci character Nicky Santoro in the Martin Scorsese film "Casino."
When Walters moved to Las Vegas in the early 1980s, he writes that Spilotro and his "Hole in the Wall Gang" were strong-arming the city's top gamblers and bookmakers for a piece of their action.
Walters didn't show up on Spilotro's radar until January 1986, when the gangster asked him to give him the coveted picks from his Computer Group sports betting syndicate.
"I'll get back to you on that," Walters told him.
When Walters didn't get back to him, he writes that one of Tony's men, mob enforcer Fast Eddie DeLeo, confronted him in a bathroom at the Golden Nugget where he was playing in a poker tournament.
"The little guy wants to see you," DeLeo said.
After leaving his chips on the table, Walters raced home, where he received a phone call from John Spilotro, one of Tony's brothers. He told Walters to meet them at a restaurant the next morning.
"I had been preparing for that call for years," he writes.
Walters and his wife quickly packed and flew back to Louisville, Kentucky, where they rented a house under a friend's name. Eight months later, Spilotro and his brother Michael were found beaten to death in a cornfield in Indiana.
"We did not mourn their loss," he writes.
Trapped in trunk
Walking to the gate of his condo on Super Bowl Sunday night in 1980, Walters was jumped by two thugs wearing ski masks.
"One of them jammed a double-barrel shotgun in my ribs. The other held a .45 pistol to my head. Both were shaking like it was ten below zero," he writes. "Great, I thought. Amateurs."
After taking $2,000 in cash, Walters writes that they grabbed his car keys and ordered him inside the trunk of his Lincoln.
"When I was inside that trunk, waiting for the car to start, I thought they were going to take me someplace and shoot me," he said. "Then when I heard their car start, I figured a shotgun was going to be emptied in the trunk of this car. Finally, the car goes by, then all at once I start to think about suffocating in the trunk."
After punching a hole through stereo speakers into the back seat with a tire iron and screaming for help for two hours, a neighbor finally heard his cries, and he was set free.
Bird on wire
Not long after Walters increased his sports betting from hundreds to thousands of dollars in his early 20s, a bookie showed up at his job at a car dealership to collect $4,000.
Walters was short $2,000.
"You got to give me one shot to get this money back," Walters told the bookie.
He writes that he glanced out the window and pointed out two robins sitting on a telephone wire just outside the shop. They were both facing east.
"I'll bet you the money I owe you that whichever bird flies off that wire first will head west," he said.
"You're on," the bookie replied.
After a minute or two, the bird closest to them took flight in a 180-degree turn and went west.
"Marker down," Walters yelled, breaking into laughter.
A co-worker who witnessed the scene couldn't believe Walters' luck — or madness.
"How in the world did you have the (guts) to make that bet?" he asked.
"Heck, I've been watching that bird for days," Walters said. "It does the same thing every time."
Contact reporter Todd Dewey at tdewey@reviewjournal.com. Follow @tdewey33 on X.