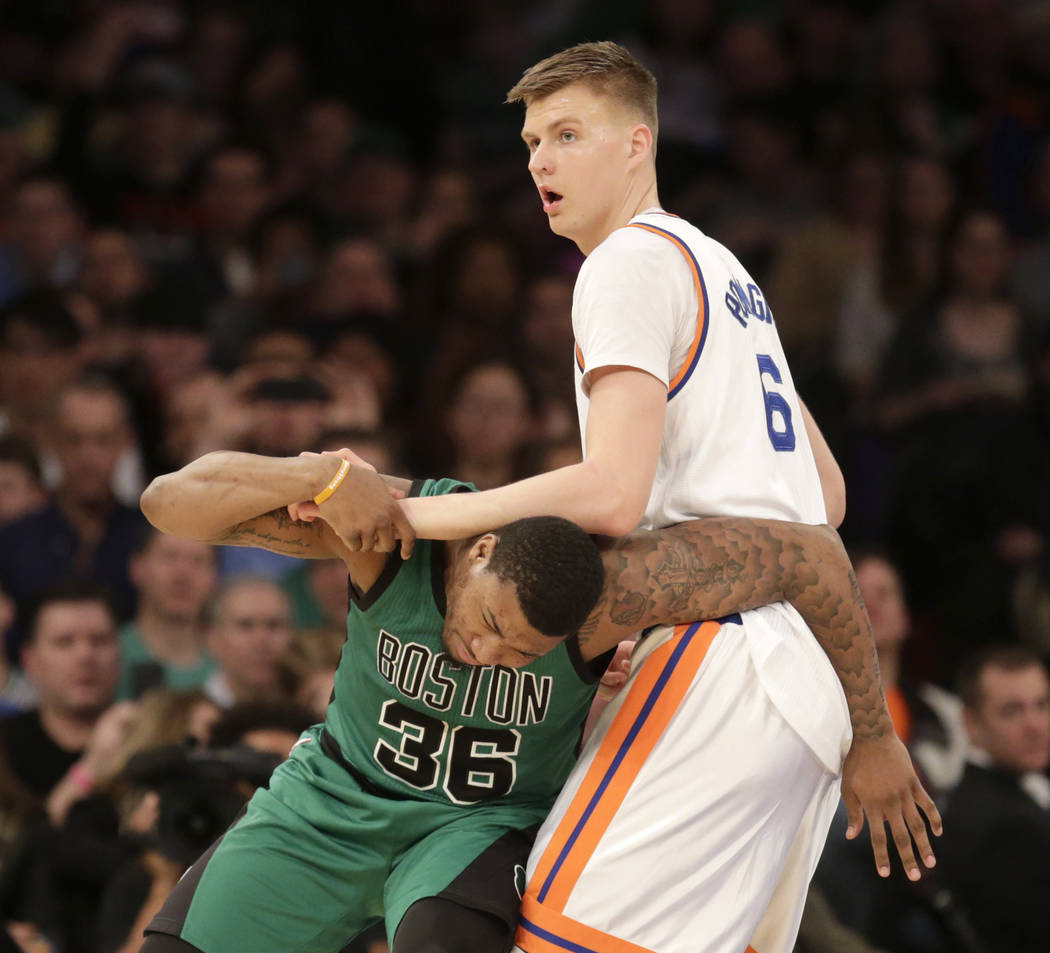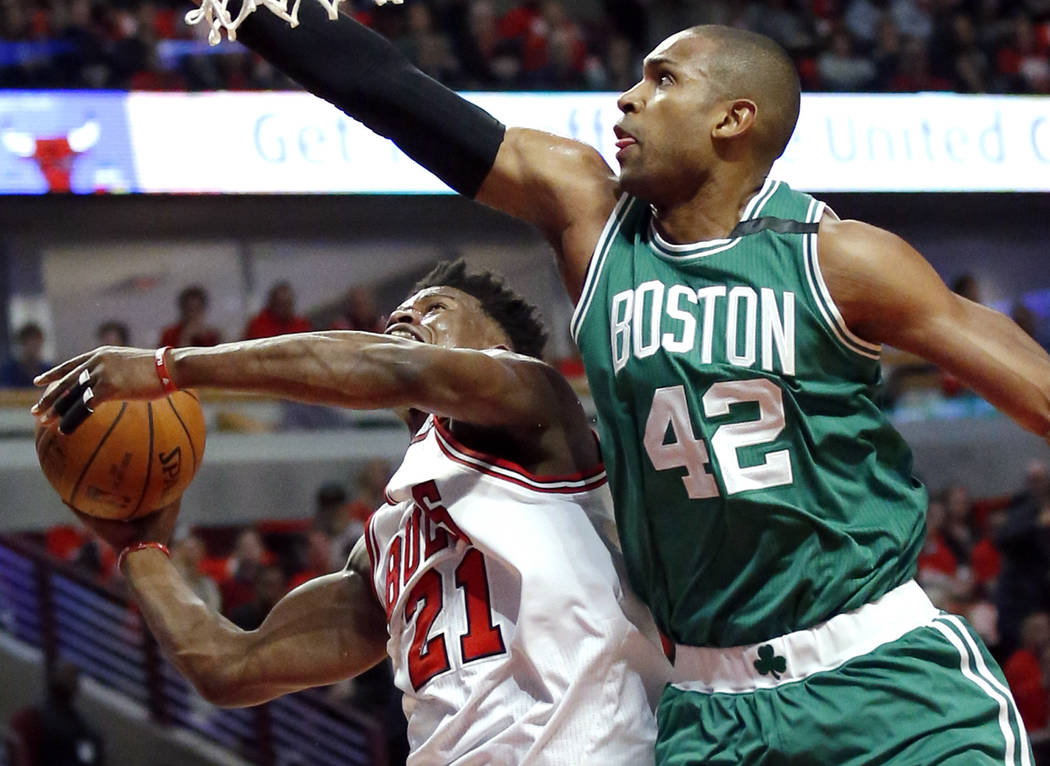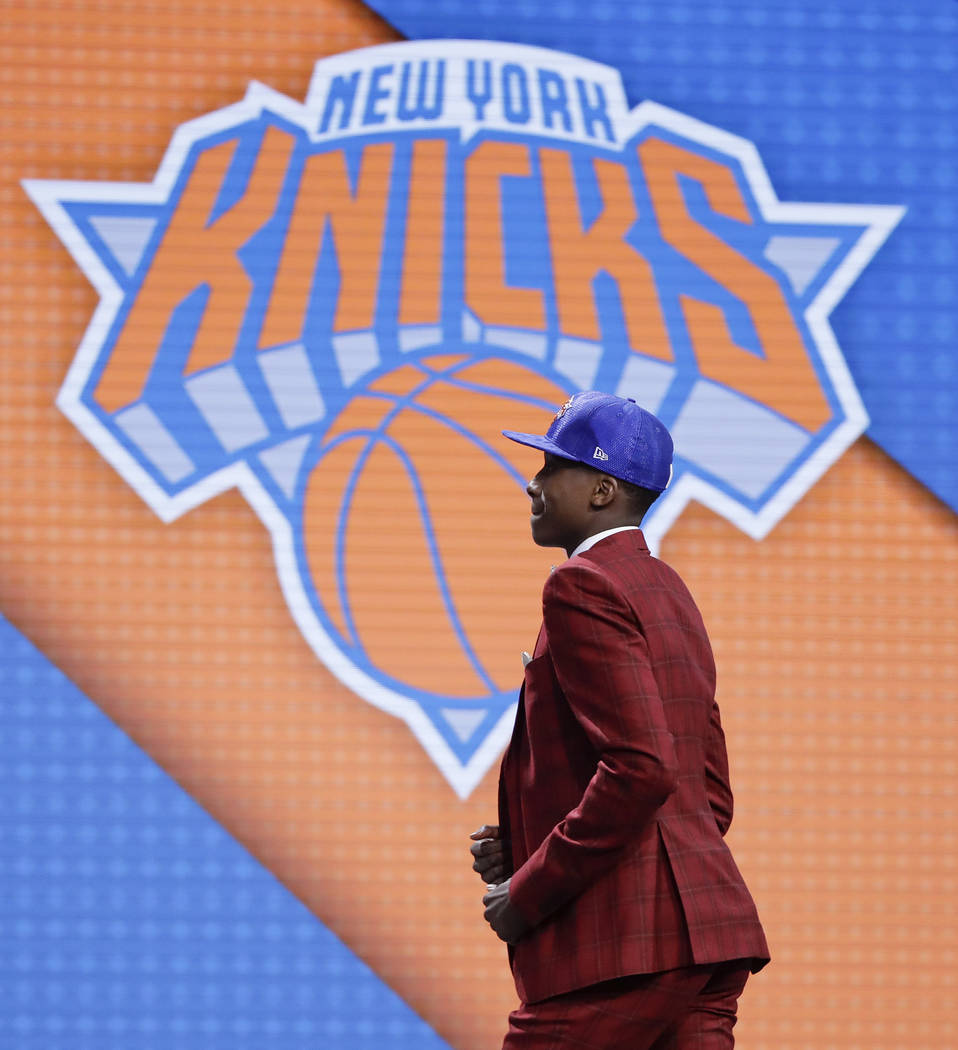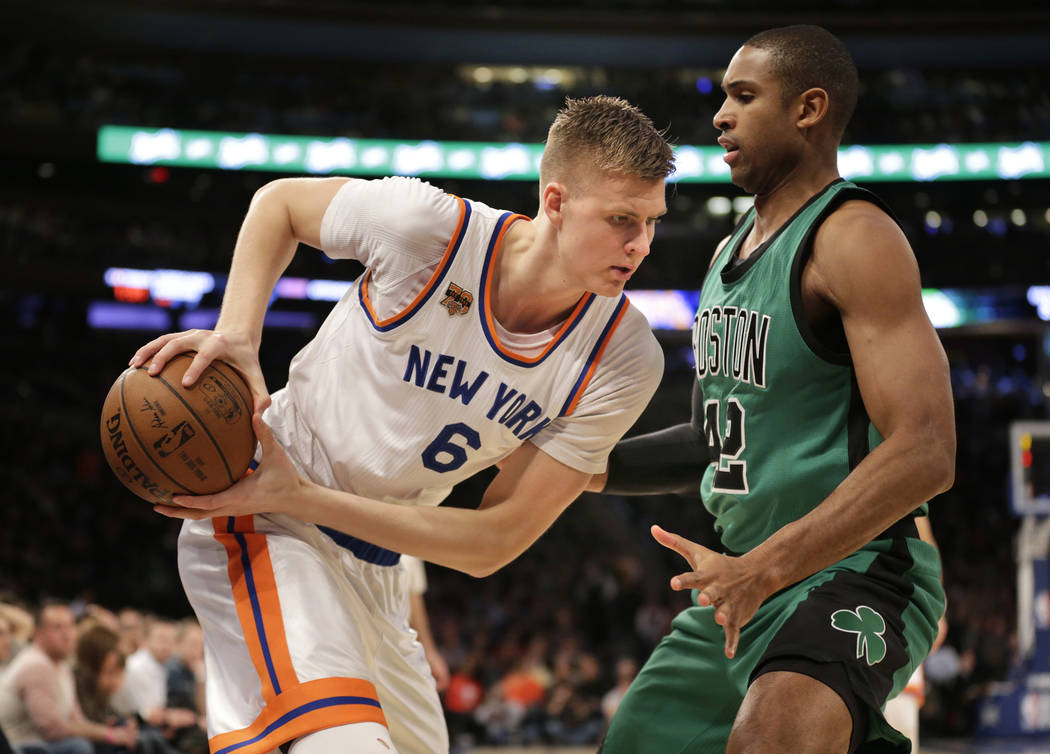 Go back to sleep, Zen Master. The NBA draft is over, and no team was willing to pony up your insane asking price for New York Knicks forward Kristaps Porzingis.
But you did come away with French point guard Frank Ntilikina with the eighth overall pick. So you have that going for you. Which is nice.
Phil Jackson, who reportedly dozed off during a top prospect's workout before the draft, continues to be a disaster as New York's team president. But the biggest loser Thursday was the Chicago Bulls, who gave away All-Star guard Jimmy Butler and the rights to Justin Patton at No. 16 to the Minnesota Timberwolves for guards Zach LaVine, Kris Dunn and the rights to Laurie Markkanen at No. 7.
The Timberwolves emerged as the surprise winner of the night with their steal of Butler, who is only 27 and will form a veritable Big Three with young guns Karl-Anthony Towns and Andrew Wiggins.
After the deal, the Westgate sports book moved Minnesota's odds to win the 2018 NBA title from 100-1 to 60-1 while bumping Chicago's odds from 100-1 to 200-1.
"(Minnesota) should be a playoff team next year now," Westgate sports book manager Jeff Sherman said. "I don't know what the Bulls are doing. Butler's under contract for a couple more years, and they didn't have to move him. Now they've moved him for not much at all."
In an apparent attempt to punish Porzingis for blowing off his exit meeting with the Knicks, Jackson fielded trade offers for the 7-foot-3-inch player Kevin Durant called "a basketball unicorn."
This prompted announcer Rich Eisen to post Wednesday night on Twitter: "Someone please take the car keys away from Phil before he totals it."
Of course, the Knicks are already a wreck, and a source told ESPN that they had "ridiculous" demands for Porzingis, asking Boston for the No. 3 pick, a first-rounder in 2018, Jaylen Brown and Jae Crowder.
"He's not going to go somewhere where they give away all their assets and start over with Porzingis. Then they're going to be like the Knicks," Sherman said. "I don't think anyone can be as bad as (former Lakers general manager) Jim Buss, but if you're looking for second place, you've got him."
Sherman, a lifelong Lakers fan who was pleased Los Angeles picked UCLA point guard Lonzo Ball at No. 2, said he doesn't understand why New York took the French point guard at No. 8.
"The Knicks are just always a question mark," Sherman said. "And I think they're always going to be a question mark with Phil Jackson as (president)."
Sherman also counted the Sacramento Kings and Portland Trail Blazers as draft night winners. Sacramento selected Kentucky point guard De'Aaron Fox at No. 5 and acquired the rights to North Carolina forward Justin Jackson at No. 15 and Duke center Harry Giles at No. 20 for the rights to 7-foot Gonzaga center Zach Collins, a Bishop Gorman High product, at No. 10.
"As poorly as Sacramento has drafted in previous years, it was actually one of the better drafts they've had," Sherman said. "Portland did pretty well. Pairing Collins with (6-11 center) Jusuf Nurkic will give them size down low. With their 3-point threats and guard play, I think Zach Collins could make them a better team."
NBA Draft props
In the first year Nevada books could take action on the NBA draft, Sherman said the Westgate handle was about half of the NFL draft and that the book was a small loser.
A bettor cashed $5,000 to win $1,000 on over 2½ Kentucky players drafted in the first round when Bam Adebayo was the third Wildcats player chosen at No. 14. The Charlotte Hornets took Kentucky guard Malik Monk at No. 11.
The price closed at minus-600 after opening at minus-300, as Adebayo made a late move up the draft boards.
Kentucky also cashed a CG Technology prop that opened at plus-250 as the first school to have three players drafted over Duke and UCLA.
Over 2½ UCLA players drafted in the first round opened as a minus-400 favorite at Westgate, but closed at minus-340 after Ike Anigbogu's draft stock dropped recently. Bruins forward T.J. Leaf went to the Pacers at No. 18, but the under cashed when Anigbogu fell to the second round, where he also was picked by Indiana.
At William Hill sports book, 98 percent of the money was on the over.
Bettors at the Westgate and William Hill narrowly won a prop that under 3½ Duke players (minus-160) would be drafted in the first round. After three Blue Devils went in the first round, a fourth, point guard Frank Jackson, was drafted with the first pick of the second round by the Hornets, who traded him to the Pelicans.
Contact reporter Todd Dewey at tdewey@reviewjournal.com or 702-383-0354. Follow @tdewey33 on Twitter.