Can legal sports betting, Triple Crown bid revive horse racing?
Updated May 17, 2018 - 10:39 pm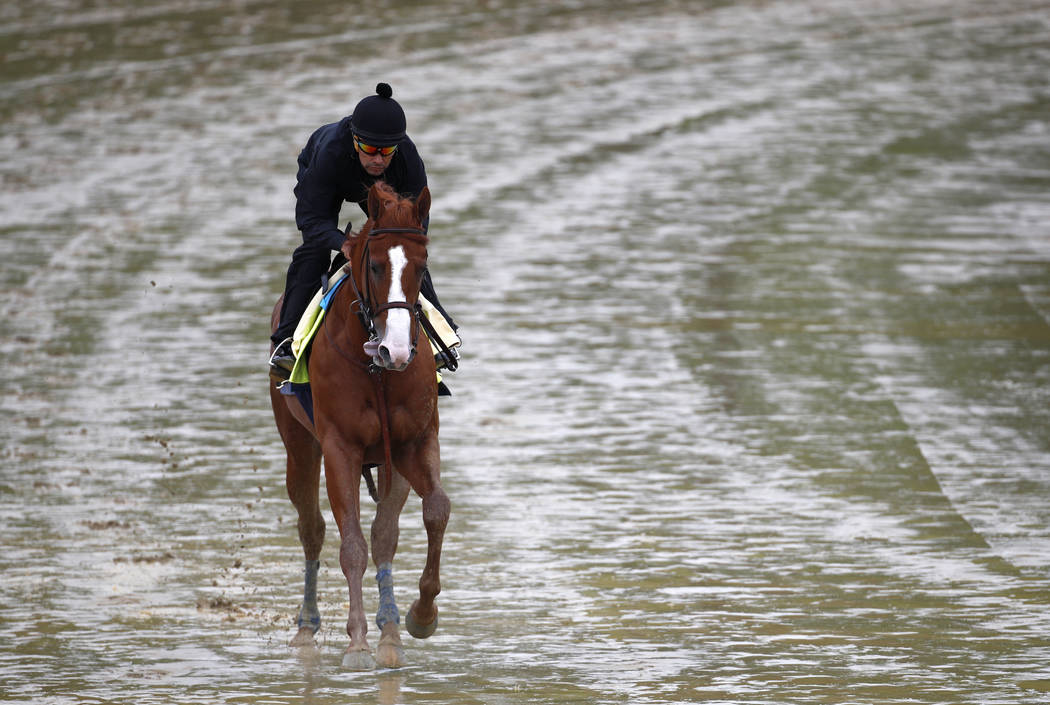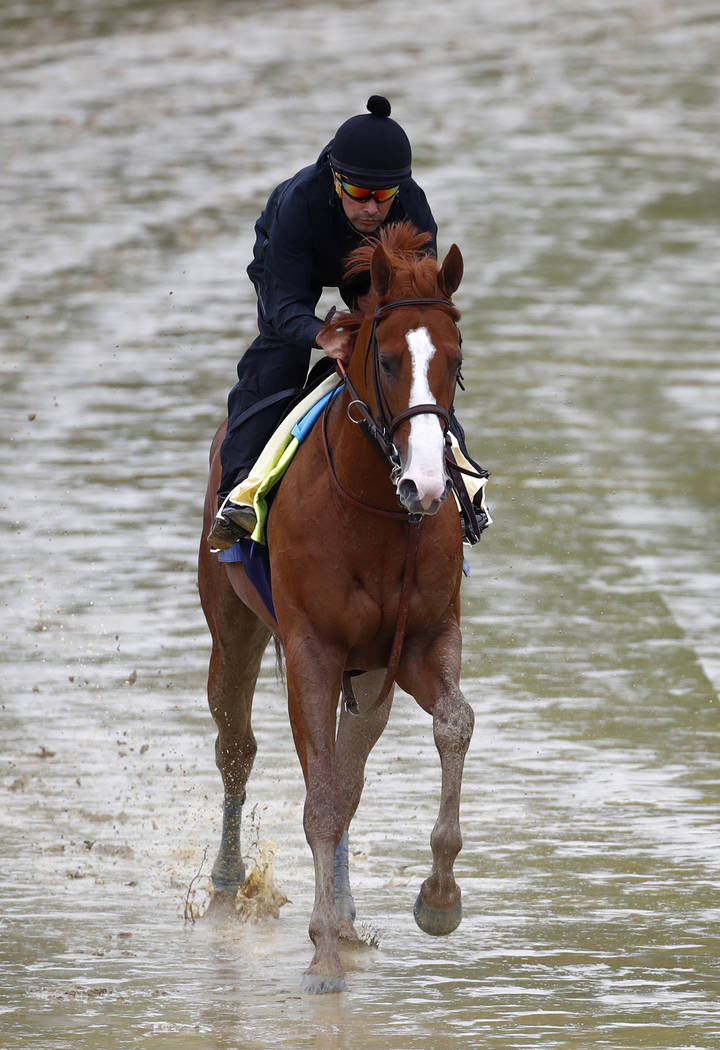 Race books long have been situated next to sports books in Las Vegas, but their close proximity hasn't slowed the steady decline of wagering on horse racing.
While Nevada's sports betting handle has skyrocketed from $2.6 billion in 2007 to $4.8 billion in 2017, the state's racing handle has plummeted from $596.5 million in 2007 to $280.4 million in 2017.
Will the advent of legal sports betting at the nation's racetracks and casinos give a much-needed boost to the sport of kings?
"It sounds like something that could possibly help. I don't think it will hurt," Wynn Las Vegas race and sports book director Johnny Avello said. "If people have to go to the track at another jurisdiction to make a (sports) bet, that could possibly increase the interest and handle for race."
Takeouts too high
Avello said there are several reasons for the dramatic drop in handle, with the main factor being high takeouts.
"What it comes down to is the takeout in horse racing on a win-place-show bet is 16 percent, and the takeout on an exacta bet could be anywhere from 19 to 30 percent," he said. "The younger generation bets on sports with a theoretical hold of 4½ percent, and they've only got to bet on Team A or B.
"Why are you going to bet 8-5 on a favorite in a race with eight horses when you can put up $11 to make $10 and you've only got to beat one other team? The risk factor is not worth it to the younger generation, and that's why I don't think they're in the game."
New blood needed
The Kentucky Derby, Preakness and Belmont — which comprise horse racing's Triple Crown — still generate plenty of action and excitement. But Avello said there's not as much interest in racing on a daily basis.
"We've got to do something to get the younger generation interested," he said. "Horse racing needs new types of bets, maybe with a sports combination of putting both of them together. I'm talking bets with big payoffs of $10 to win $1,000 or something. That might pique some interest."
Justify-Golden Knights parlay
While it's not a daily double combined with a three-team parlay, Avello posted a cross-sport parlay prop Thursday that asked the question, "Will Justify win the Triple Crown and the Golden Knights win the Stanley Cup?"
Yes is plus 550, and no is minus 750.
"He's got a better chance to win the Triple Crown than the Knights do to win the Stanley Cup, but they're both right there knocking on the door," Avello said.
Wynn Las Vegas stands to lose six figures if Justify wins the Triple Crown and six figures if the Knights hoist the Cup, so Avello will welcome action on the no.
"The funny part is I'm going to get money on the yes," he said. "But we'll have some fun with it."
Justifiable favorite
Kentucky Derby winner Justify opened as the 1-2 favorite to win Saturday's Preakness, but the odds are now 1-3 at the Wynn.
"You can't bet Justify," Avello said. "If you want to bet Justify, you can bet $1 million to show and pick up $100,000. Or you can use him on top and try to throw everyone else underneath him for exactas, (trifectas) and (superfectas).
"And if you think somebody can beat him, your exacta price goes up significantly higher with the price on the top end. It's tough betting a race with a small amount of horses."

Dark horses
Good Magic, who placed second in the Derby, is the 3-1 second choice in the Preakness. He's finished in the money in all six of his starts.
"He's very capable of winning this race," Avello said. "I certainly give him a chance."
Avello expects Quip (12-1) to finish in the top three or four and said to consider using Bravazo (18-1) and Tenfold (22-1) in exotic wagers.
Justify at 60-1 to win Triple Crown
Will Justify win the Triple Crown? Yes is plus 150, and no is minus 170.
"I don't care if they lay it because we've got pretty good exposure," Avello said.
Wynn opened Justify at 60-1 odds to win the Triple Crown after he won his maiden race in February, and the price was bet to 8-1 before the Kentucky Derby.
"There were a lot of believers in Justify," Avello said. "They bet him at 60-1, 50-1, 40-1 and all the way down the line. And they were betting him at 8-1.
"There's not one ticket that wins six figures, but there are a bunch that win five figures."
Contact reporter Todd Dewey at tdewey@reviewjournal.com. Follow @tdewey33 on Twitter.