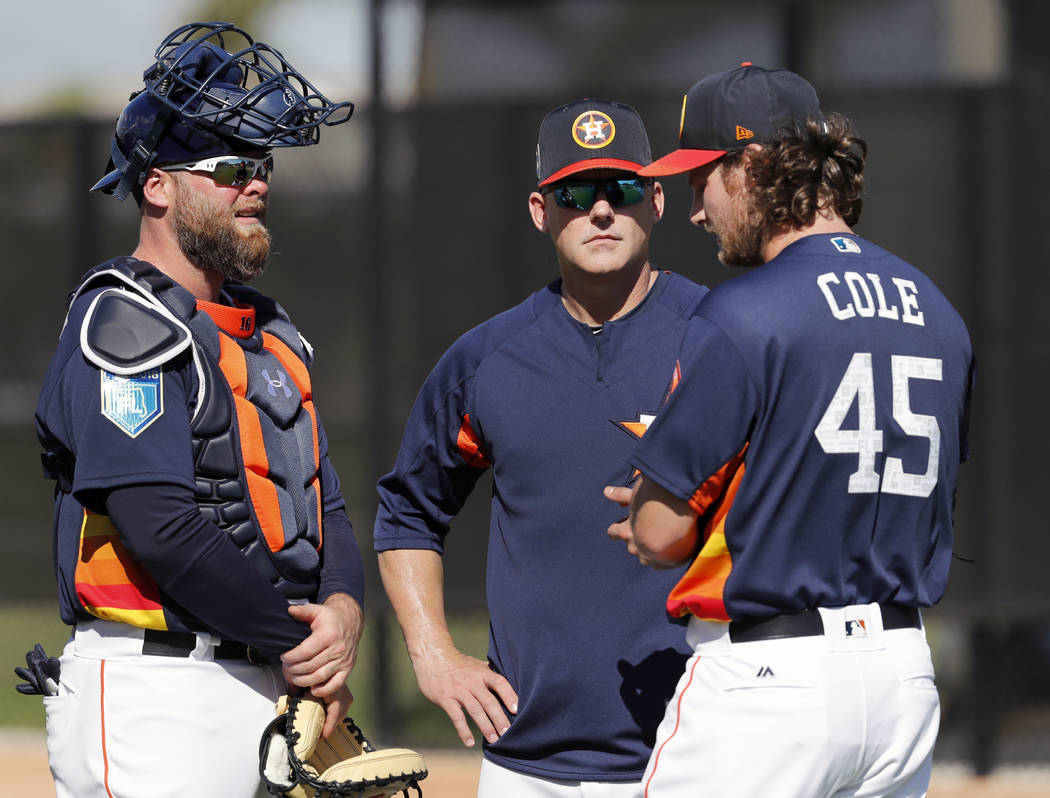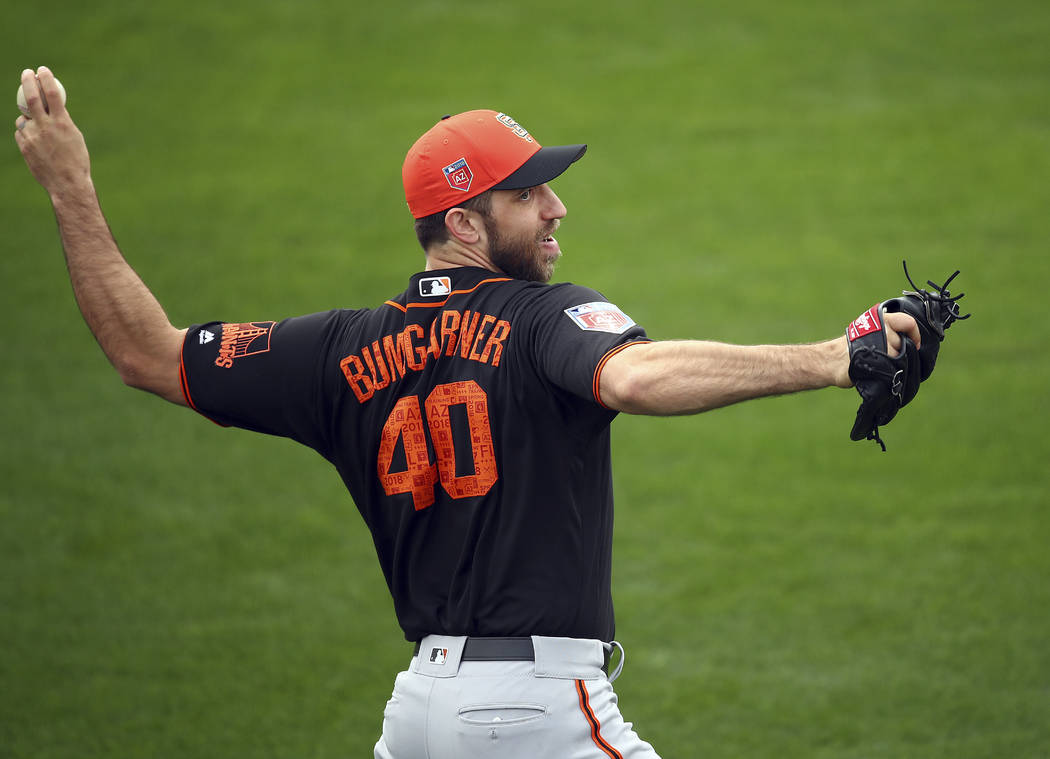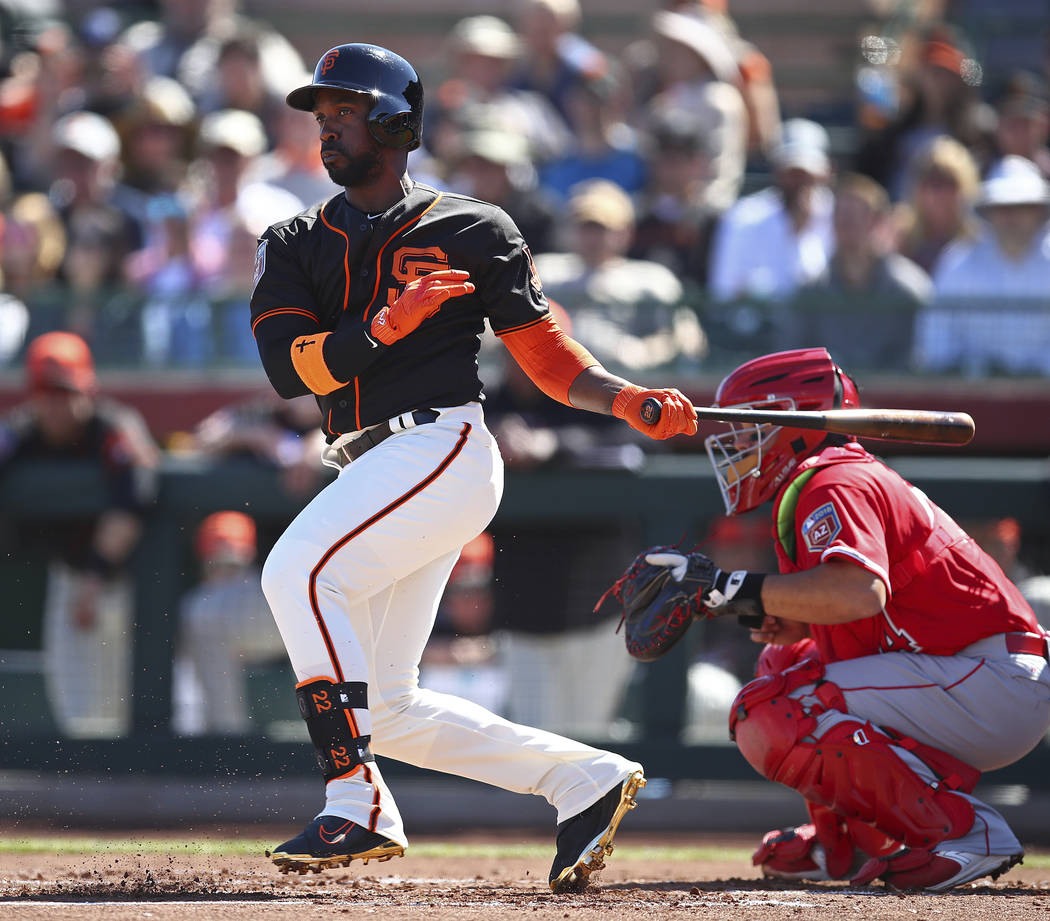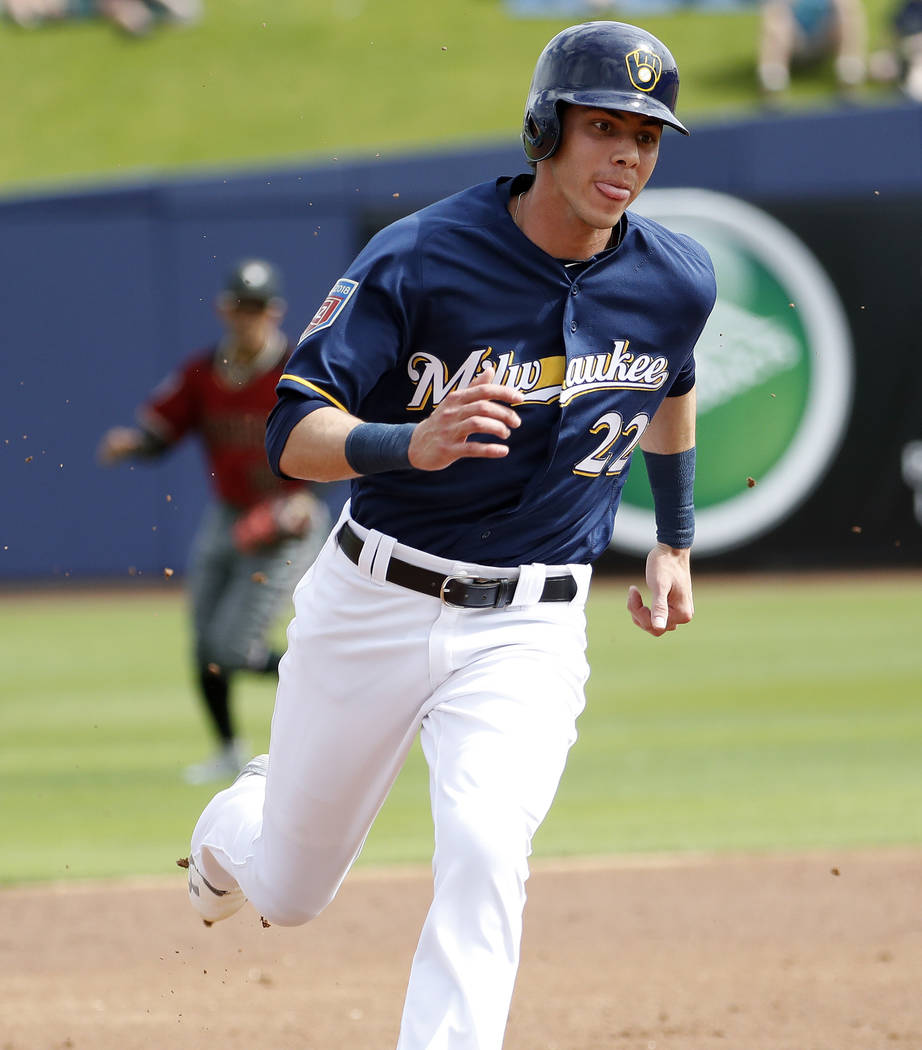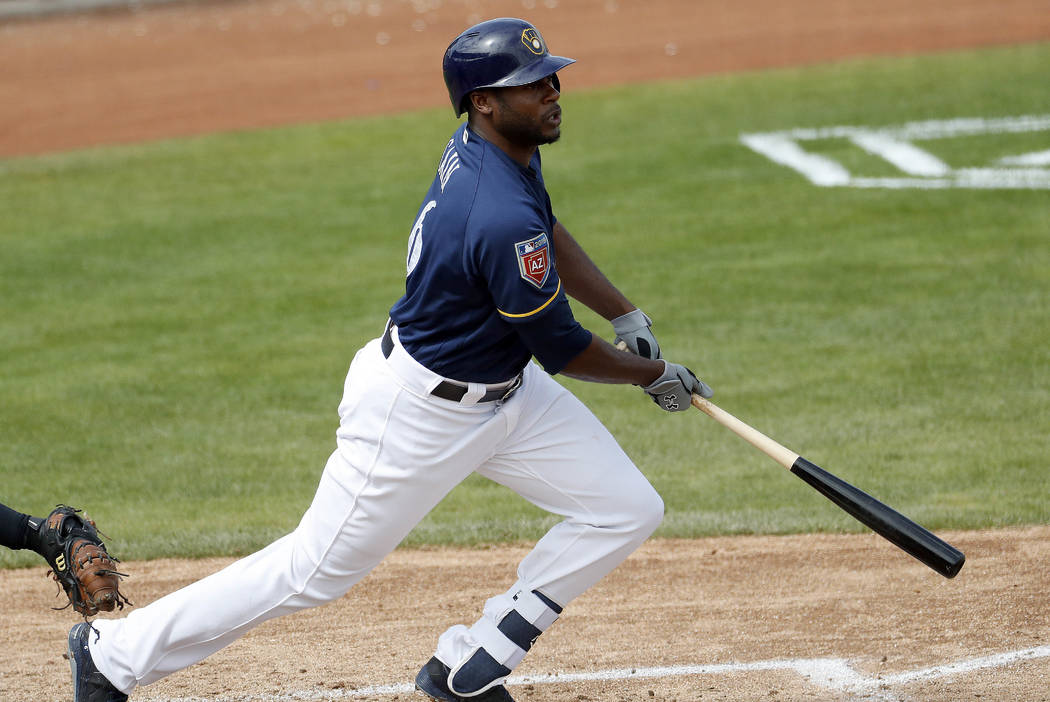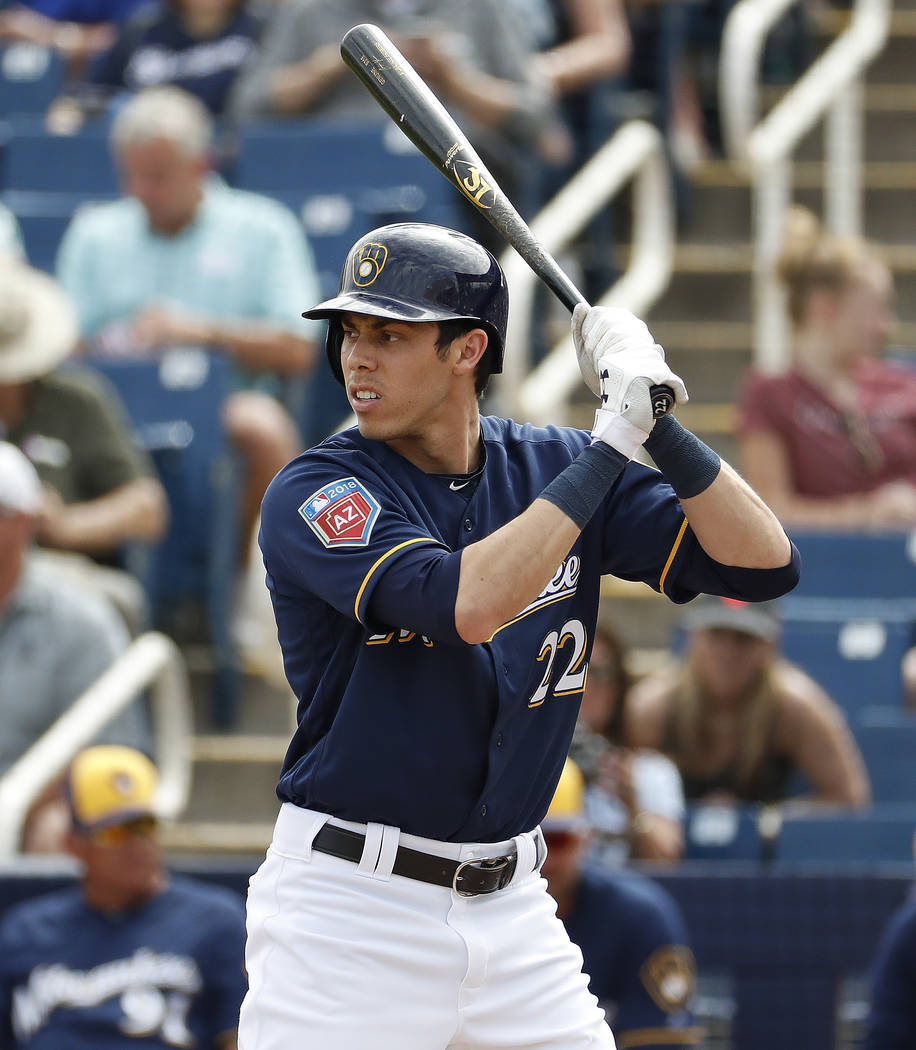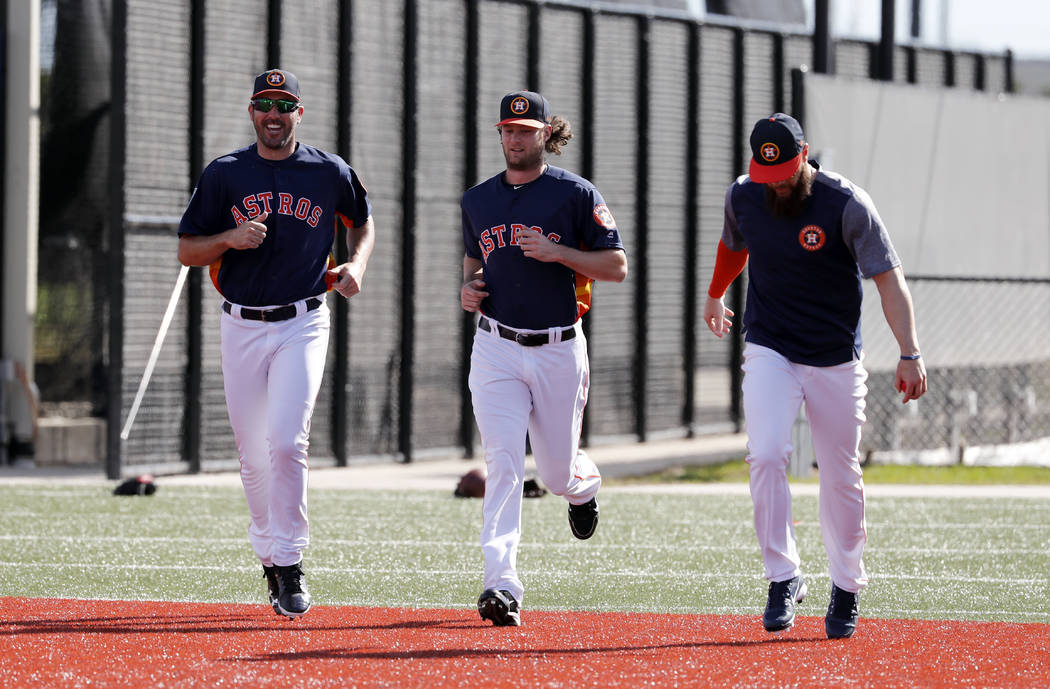 Boxer Canelo Alvarez blamed his positive test for the banned substance Clenbuterol on eating tainted meat in Mexico.
If that's the case, we must have eaten only the untainted stuff during a recent trip to Cancun, as we unfortunately show no signs of having ingested a weight-loss drug. But hopefully whatever we ate will enhance our performance in picking winners.
With Opening Day less than three weeks away, it's time to take a look at some baseball season win totals and World Series futures bets.
The Houston Astros have the highest win total, at 96½, and are the 5-1 co-favorites, with the Los Angeles Dodgers, to repeat as world champions.
A Westgate bettor placed a large wager on Houston to go over 96½ wins.
"Which is such a gargantuan number," Westgate sports book manager Ed Salmons said. "Like the Cubs last year after they won the World Series, the human instinct is to have a letdown. But they're so deep everywhere and have so much talent. Their pitching staff is amazing."
The Astros added pitcher Gerrit Cole to their already formidable rotation after acquiring the former All-Star in a trade with the Pittsburgh Pirates, who also dealt former MVP Andrew McCutchen to the San Francisco Giants.
Pirates (Under 73½)
Giants (Over 83½)
In the wake of those moves, handicapper Micah Roberts (Sportsline.com) — a longtime Pirates fan and former Las Vegas sports book director — likes Pittsburgh to go under its win total and the Giants to go over their number.
"I'm sort of disappointed in the Pirates. They gave up," Roberts said. "They got to the wild-card game three straight years. They lose it and say 'let's rebuild again.' They're going so far backward."
San Francisco lost 98 games last season, but Roberts expects the Giants to bounce back behind a healthy Madison Bumgarner and a veteran lineup that also added star third baseman Evan Longoria.
"Granted, (McCutchen and Longoria) are not in their prime anymore, but they're both winners," Roberts said. "That's a great locker room and a really good lineup."
Roberts also is high on pitcher Ty Blach, who is off to a strong start in camp and slated to be the team's No. 4 starter behind Bumgarner, Johnny Cueto and Jeff Samardzija.
"I think they can put the whole thing together," he said. "They should be contending and give the Dodgers fits."
Sleeping Giants
Roberts predicts the Astros will repeat, but the Giants, who won the World Series in 2010, 2012 and 2014, are his sleeper pick at 30-1.
"It's an even year. Why not the Giants?" Roberts said. "One more run for Bumgarner. They skipped 2016 and they're back."
Milwaukee Brewers (Over 84½)
Toronto Blue Jays (Over 81)
The Brewers added star outfielders Lorenzo Cain and Christian Yelich to a team that won 86 games last season.
"That takes them up to that next level," Roberts said.
The Blue Jays added pitcher Jaime Garcia to a rotation featuring Marco Estrada, Marcus Stroman, J.A. Happ and Aaron Sanchez.
"Their starting rotation is a little bit underrated," Roberts said. "Their offense is going to score."
Kansas City Royals (Under 69½)
Chicago White Sox (Over 70½)
Salmons expects the Royals to struggle mightily after losing Cain and Eric Hosmer and getting nothing in return.
"Detroit and Kansas City, next to the Marlins, figure to be two of the worst teams in baseball," Salmons said. "The White Sox have more good young talent than any team in baseball. Going over (70½) wins is not asking a lot."
Value in Washington
While the Westgate has taken plenty of money in futures bets on the Astros, Cubs and Yankees, Salmons said there's been little action on the Washington Nationals, the 8-1 sixth choice to win the World Series.
"Right now, I would say the Nationals probably have the most value. If you can get 10-1, I feel like that's a good bet," he said. "They're a historic choke team in the playoffs, but there's too much talent there. They're eventually going to break through.
"I kind of think this could be the year for the Nationals to win the World Series."
Contact reporter Todd Dewey at tdewey@reviewjournal.com. Follow @tdewey33 on Twitter.
Baseball season win totals
Posted at Westgate sports book
Houston Astros 96.5
Los Angeles Dodgers 95.5
New York Yankees 94.5
Cleveland Indians 94.5
Washington Nationals 93.5
Chicago Cubs 93.5
Boston Red Sox 92.5
St. Louis Cardinals 86
Los Angeles Angels 84.5
Arizona Diamondbacks 84.5
Milwaukee Brewers 84.5
Minnesota Twins 84
San Francisco Giants 83.5
New York Mets 82.5
Seattle Mariners 81.5
Colorado Rockies 81.5
Toronto Blue Jays 81
Philadelphia Phillies 77.5
Texas Rangers 76.5
Atlanta Braves 75.5
Oakland Athletics 75.5
Tampa Bay Rays 74.5
Cincinnati Reds 74
Pittsburgh Pirates 73.5
San Diego Padres 72
Baltimore Orioles 71.5
Chicago White Sox 70.5
Kansas City Royals 69.5
Detroit Tigers 67
Miami Marlins 64