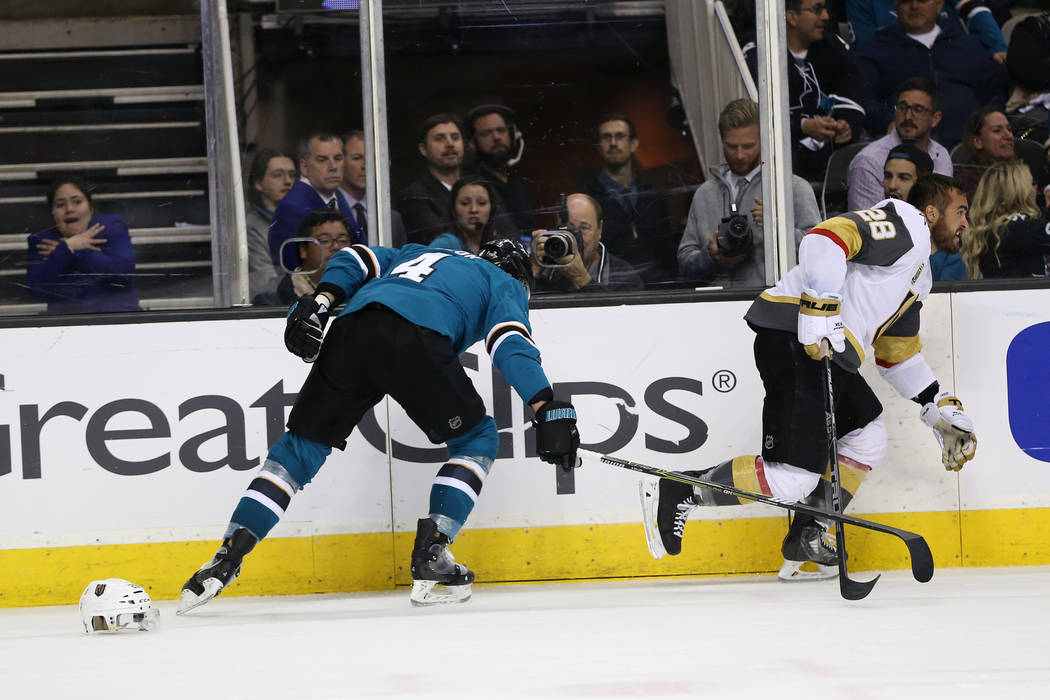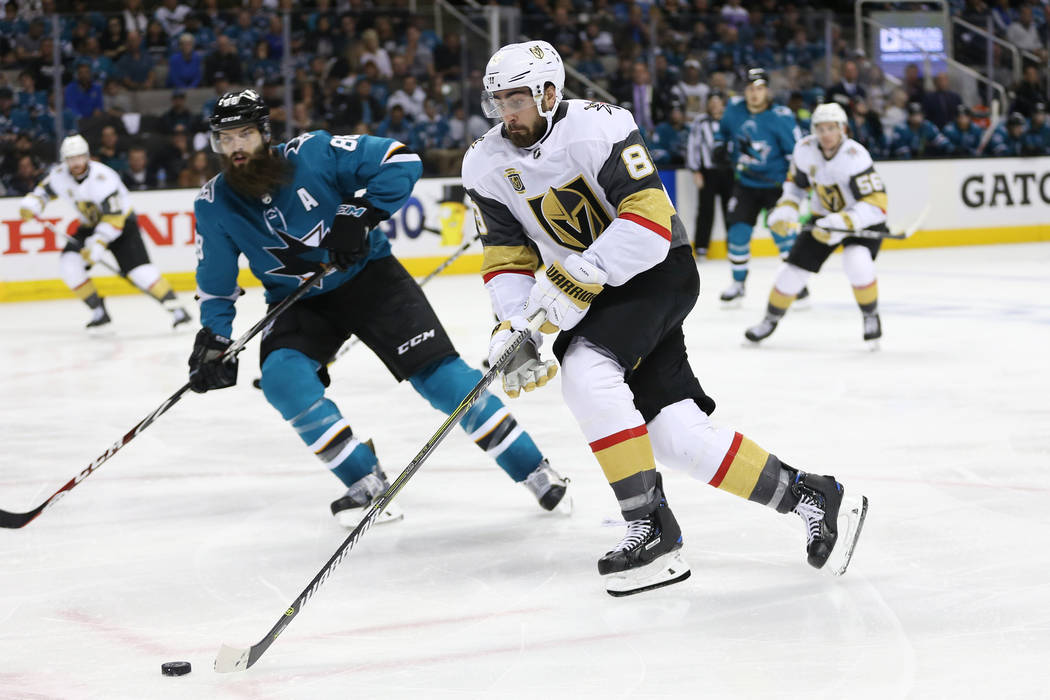 Simply put, it's the Golden Knights' turn.
Starting with the Knights' 7-0 thrashing of the San Jose Sharks in Game 1 at T-Mobile Arena, the teams have alternated wins in the Western Conference semifinals.
The Sharks edged the Knights 4-3 in double overtime in Game 2 before falling 4-3 in overtime in Game 3. San Jose bounced back to tie the series with a 4-0 victory in Game 4 to set the stage for Friday night's pivotal Game 5 in Las Vegas.
Those subscribing to the ever-popular zigzag playoff betting theory might blindly back the Knights in this one. But handicapper Dana Lane is taking the Knights for other reasons, including their vaunted home-ice advantage.
Golden Knights (-150) over Sharks, Game 5
"People talk all the time about how they don't think the crowd affects the road team. But if you don't think the crowd affected San Jose in Game 1, that's absolutely false," said Lane (@DanaLaneSports). "The Knights play a more inspired brand of hockey when they know they've got 18,000 maniacs going crazy behind them.
"I thought guys took shifts off (in Game 4), but they won't take shifts off when they're being held accountable in front of the home crowd."
Lane entered Thursday with a 78-51-3 record (60.5 percent) against the spread on his daily NHL Power Play picks in the Review-Journal. He said the biggest key to handicapping sports is to weigh the emotional and mental aspects of the game to determine which team will deliver the more inspired effort.
"In Game 5 at home, after just getting beat in probably its most lackluster performance since the regular season, I think Vegas will be the more inspired of the two," he said.
Much like the Knights themselves, Lane is counting heavily on the top line of William Karlsson, Jonathan Marchessault and Reilly Smith and on goaltender Marc-Andre Fleury to cash his ticket.
The line has combined for seven goals and 26 points in the playoffs after compiling 92 goals and 213 points in the regular season.
"That top line is as good as anybody in the league, and it's better than San Jose's top line, that's for sure," Lane said. "My gut is telling me Vegas. But I know that depth is going to be an issue for them unless that top line completely carries Vegas.
"That's what they have to do to win these games."
Sharks over Knights, Games 6 and 7
We already can feel the outpouring of love and support from the community over the fact that Lane is sticking to his prediction that San Jose will win the series in seven games.
"I like the Knights at home (in Game 5), San Jose at home (in Game 6) and then I like San Jose to come here and win Game 7," he said. "From the Sharks' standpoint, you're in a comfort level in that environment by Game 7. When they come back here, that's when experience takes over.
"The Sharks are still a team with a Stanley Cup pedigree, and I think they'll draw off that and escape with a Game 7 win at T-Mobile."
Reiterating what he said before the series started, Lane thinks the Sharks' superior depth will be the difference.
"They've talked all year long about what a great luxury it is for (Knights coach) Gerard Gallant to roll four lines, but I never really thought they were rolling four lines at all. This is a two-line team," he said. "There's a huge drop-off when you get to the third line. That's the glaring difference between these two teams in a nutshell.
"Gallant needs to find some inspiration on his third and fourth lines because it's bordering on mediocrity right now."
Bruins (-155) over Lightning, Game 4
Boston, which lost Games 2 and 3 by a combined score of 8-3 after winning the series opener 6-2 at Tampa Bay, needs a victory at home Friday to avoid falling into a 3-1 hole.
"I love Boston," Lane said. "I think the Bruins will bounce back and win this series and face the Penguins in the (Eastern) Conference finals.
"At this time of year, it really comes down to how much firepower do you have, how much depth do you have and what does your goaltending look like. Overall, the Bruins are the better team. Boston's top two lines have been fantastic, and that top line of (Brad) Marchand, (Patrice) Bergeron and (David) Pastrnak is incredible."
More betting: Follow all of our sports betting coverage online at reviewjournal.com/betting and @RJ_Sports on Twitter.
Contact reporter Todd Dewey at tdewey@reviewjournal.com. Follow @tdewey33 on Twitter.