Mark Wahlberg pours shots as sportsbooks 'killed' by Raiders
Updated September 11, 2023 - 7:11 pm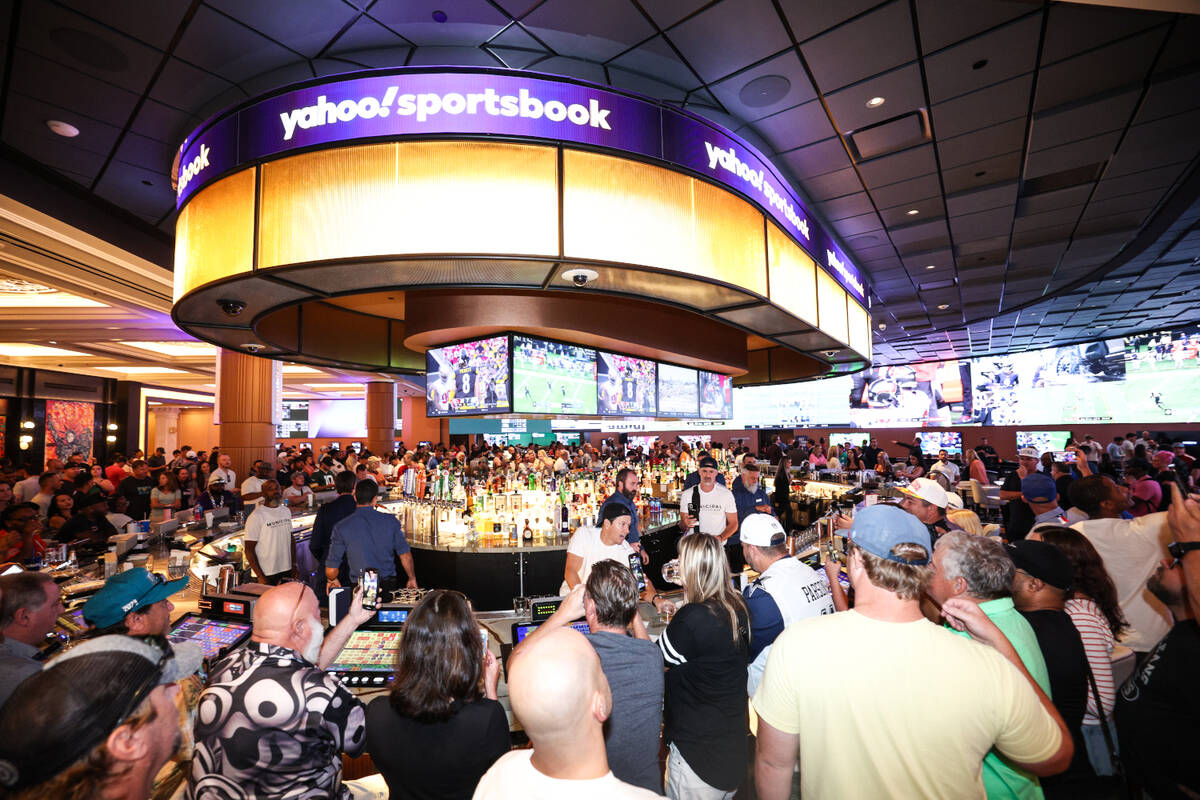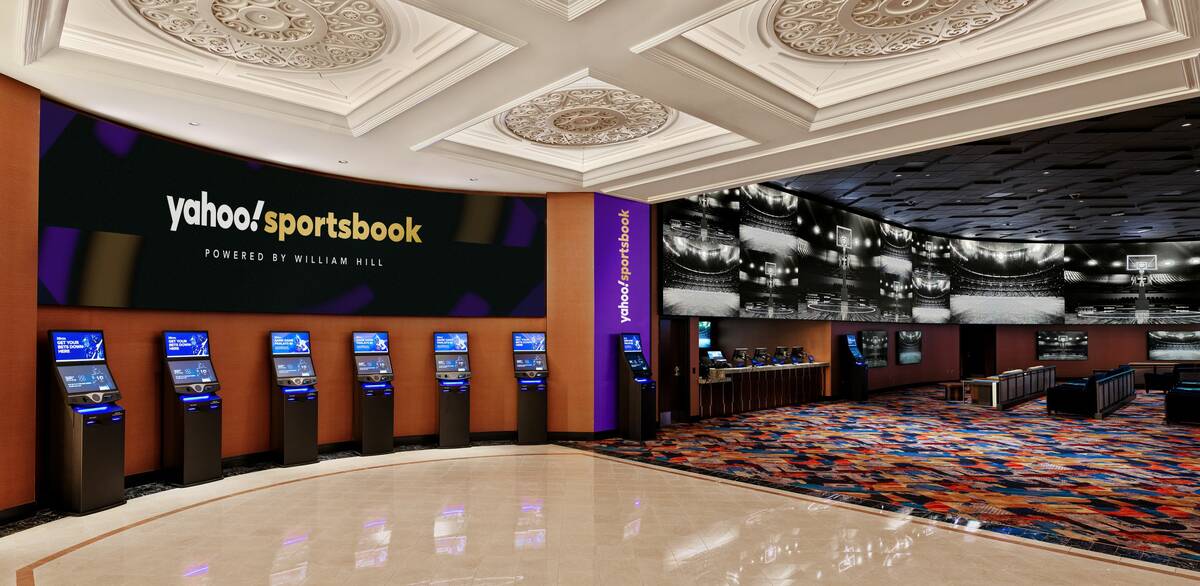 Actor Mark Wahlberg is one of Boston's biggest celebrity sports fans. But the Las Vegas resident also has a soft spot for the Eagles and Raiders.
Wahlberg, who poured shots of his Flecha Azul tequila on Sunday at the grand opening of the Yahoo Sportsbook powered by William Hill at The Venetian, played former Philadelphia player Vince Papale in the film "Invincible."
Papale made it to the NFL at age 30 despite never playing college football.
"The Eagles are definitely my second team. That was the only team that I actually got to put on a uniform and play for, so they've got a soft spot in my heart, for sure," he said. "That was the only time I could stomach the Patriots losing in the Super Bowl. Losing to the Giants twice, I still hate them with a passion.
"I will always root for Boston at the end of the day. But I have no problem rooting for the Raiders, Knights and Aces, and hopefully they'll have a baseball team and a basketball team in the future."
Sportsbooks reported a solid winning day in NFL Week 1. But their two biggest losses were on the Eagles and Raiders.
The Raiders rallied for a 17-16 win at Denver as 3-point underdogs behind Jimmy Garoppolo's two touchdown passes to Jakobi Meyers.
"The Raider game killed us," South Point sportsbook director Chris Andrews said.
Philadelphia turned two first-quarter turnovers into TDs to take a 16-0 lead at New England before holding on for a 25-20 win and cover as 3½-point favorites.
"Our biggest decision of the day was the Patriots-Eagles game," Red Rock Resort sportsbook director Chuck Esposito said.
New England got within 25-20 late in the fourth quarter on Mac Jones' 11-yard TD pass to Kendrick Bourne. But a 2-point conversion run by Jones was nullified by a holding penalty, and a second attempt was no good.
"That would've been a huge swing," Caesars Sportsbook assistant director of trading Adam Pullen said. "The public was all over Philadephia."
Underdogs and unders
Underdogs went 8-6 ATS with six outright wins. The Buccaneers (+4½) beat the Vikings 20-17; the Browns (+1½) whipped the Bengals 24-3; the Rams (+4½) smoked the Seahawks 30-13; the Packers (+1½) blew out the Bears 38-20; and the Dolphins (+3) defeated the Chargers 36-34.
Unders went 10-4 on the day.
"The Rams and the Dolphins were our two big winners," Westgate SuperBook vice president Jay Kornegay said.
Miami also cost Chargers bettors at Station Casinos as Tua Tagovailoa threw for 466 yards and three TDs and Tyreek Hill had 215 yards receiving and two TDs.
"If Tua stays healthy, that offense is electrifying with him and Tyreek Hill," Esposito said.
Books also won on the 49ers (-1½), who dominated the Steelers in a 30-7 victory. Sophisticated money on Pittsburgh turned out to be as sharp as a spoon.
A Caesars bettor lost a $400,000 wager on the Steelers.
"We needed the Niners today, which doesn't happen often," Pullen said. "They proved why they're still one of the best teams."
Survivor
Circa Survivor had 9,267 entries and will pay a record $9.26 million to the winner. More than 70 percent of the pool had the Commanders (3,549) and Ravens (2,985).
Washington trailed Arizona 16-10 early in the fourth quarter when it converted a fumble into a TD. The Commanders hung on for a 20-16 win but didn't cover as 6½-point favorites.
Baltimore led Houston 7-6 at halftime before pulling away for a 25-9 victory and cover as a 9½-point favorite.
The Vikings eliminated 1,044 contestants when they lost at home to the Buccaneers as 4½-point favorites.
The Seahawks knocked out 600 contestants in their loss to the Rams, and 31 entries were eliminated for failing to submit their pick in the $1,000-entry contest.
Close cover
The Jaguars scored two TDs in the final 5:14 of the game and turned in a goal-line stand in the final minute, stopping the Colts on three plays at the 1-yard line to secure a 31-21 win and cover as 3½-point favorites.
Wahlberg was gone by then, but said he had high hopes for the Patriots.
"They're always high with (Bill) Belichick at the helm," he said. "We've got (offensive coordinator) Bill O'Brien back so things are looking good. But if they don't win, I'm OK with it. We've had so many great years and such a great run.
"We'll be good soon."
Optimism was high at all the books.
"That's what's so great about Week 1," Kornegay said. "There's an electric atmosphere and the room is just filled with optimism whether you're rooting for your team or your bets."
Contact reporter Todd Dewey at tdewey@reviewjournal.com. Follow @tdewey33 on X.