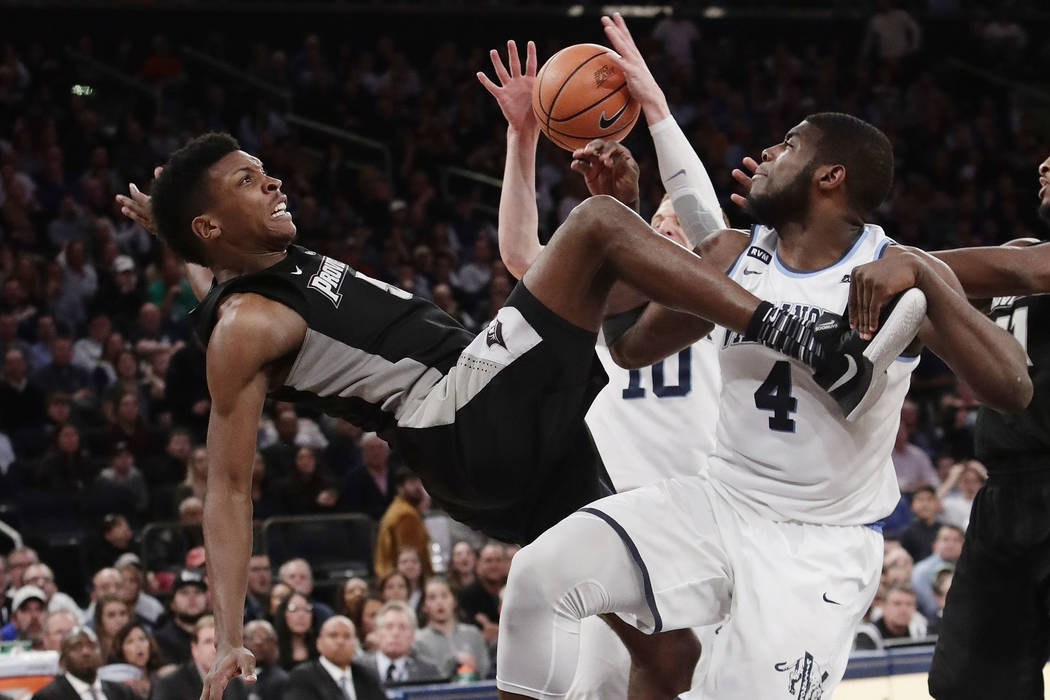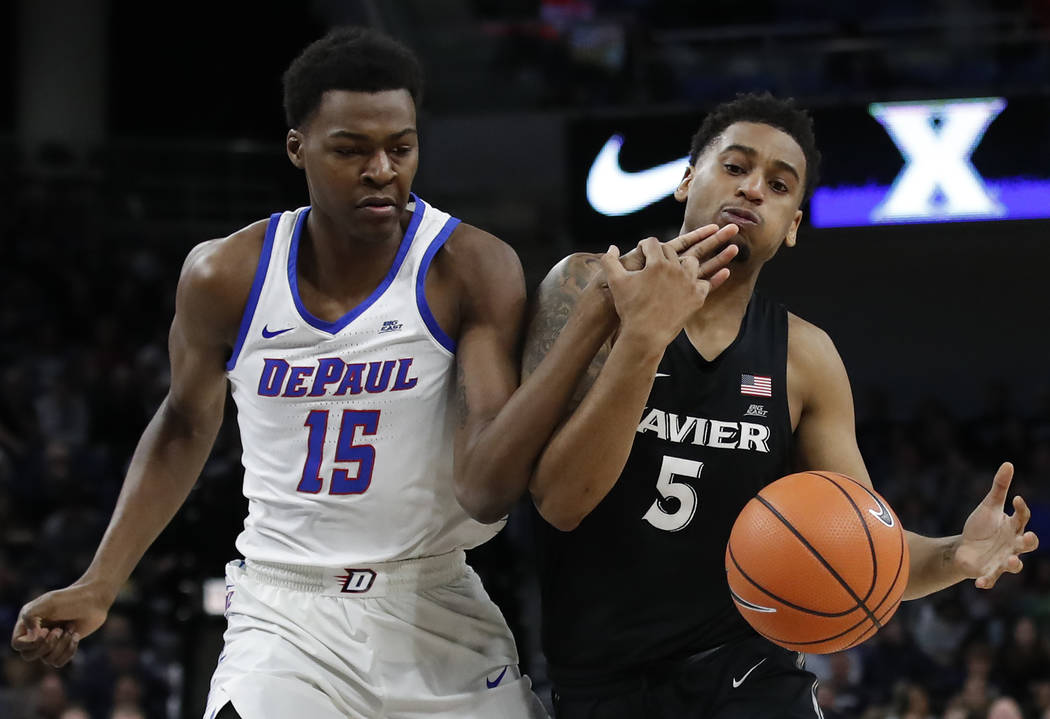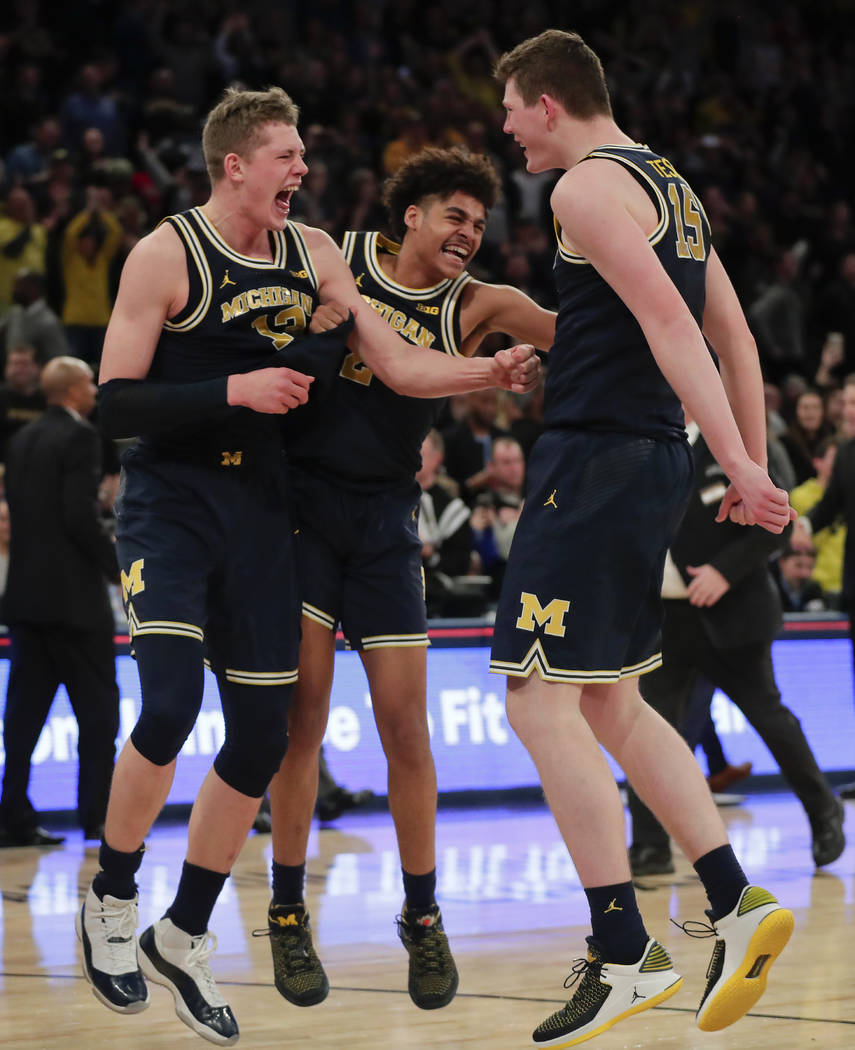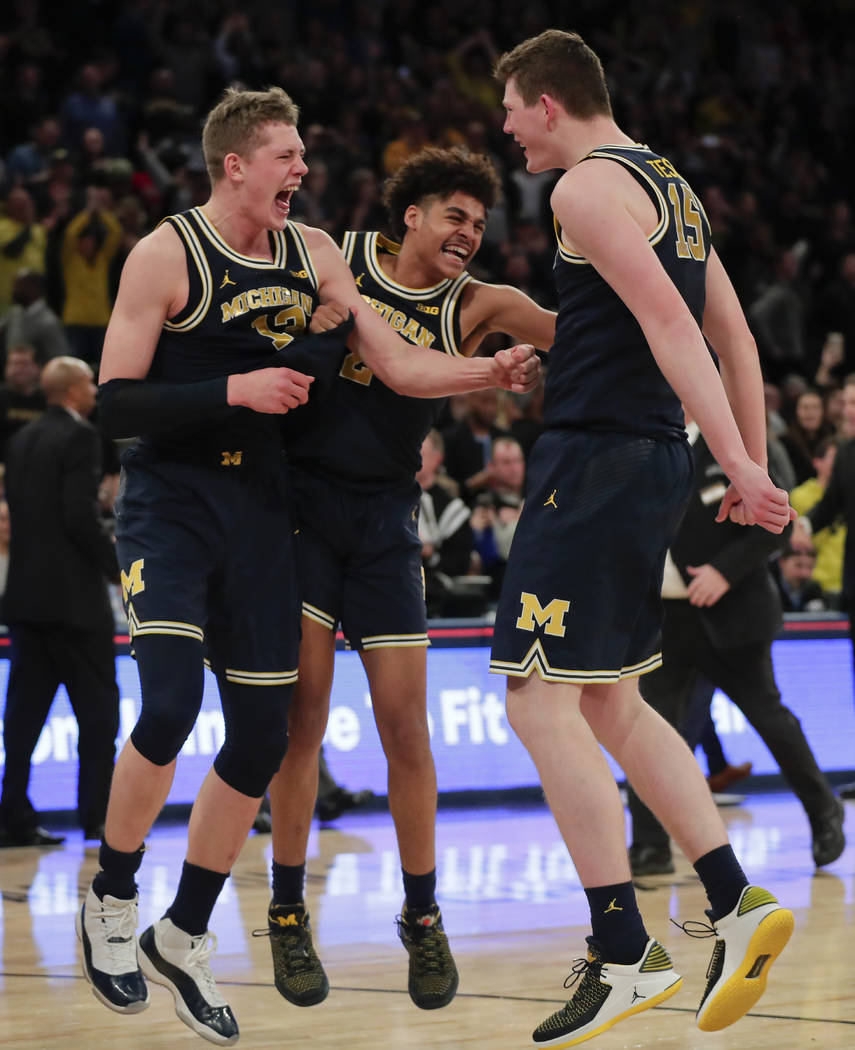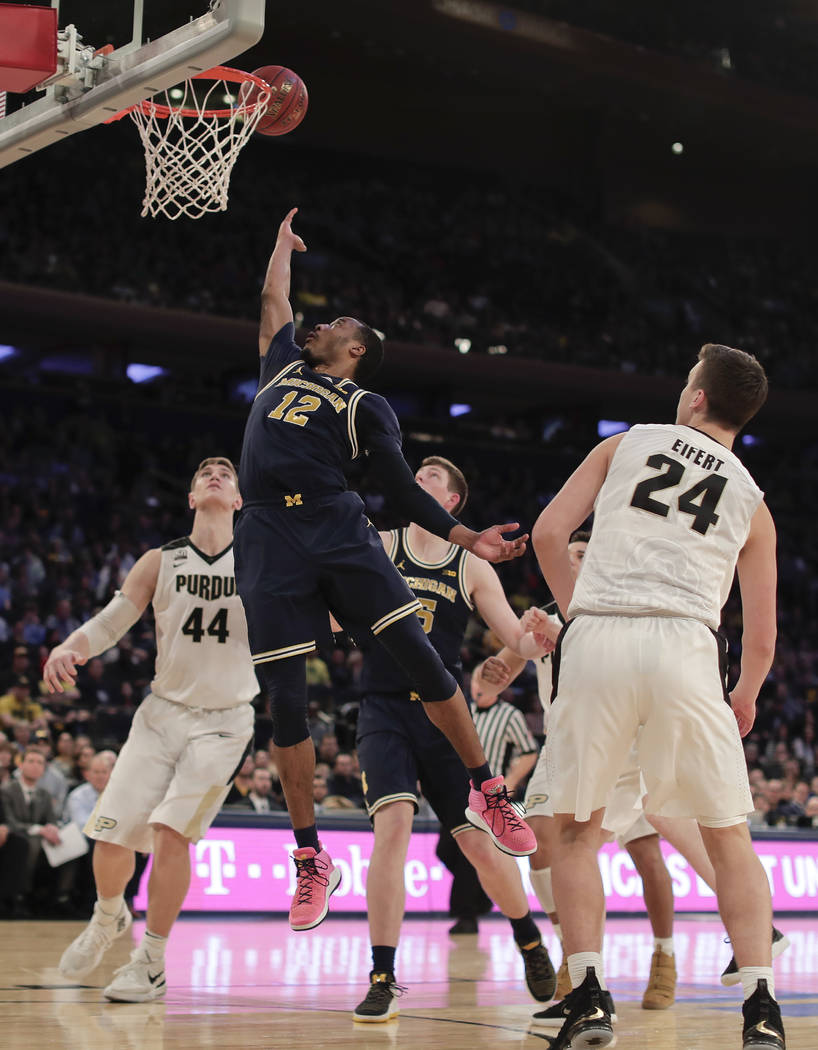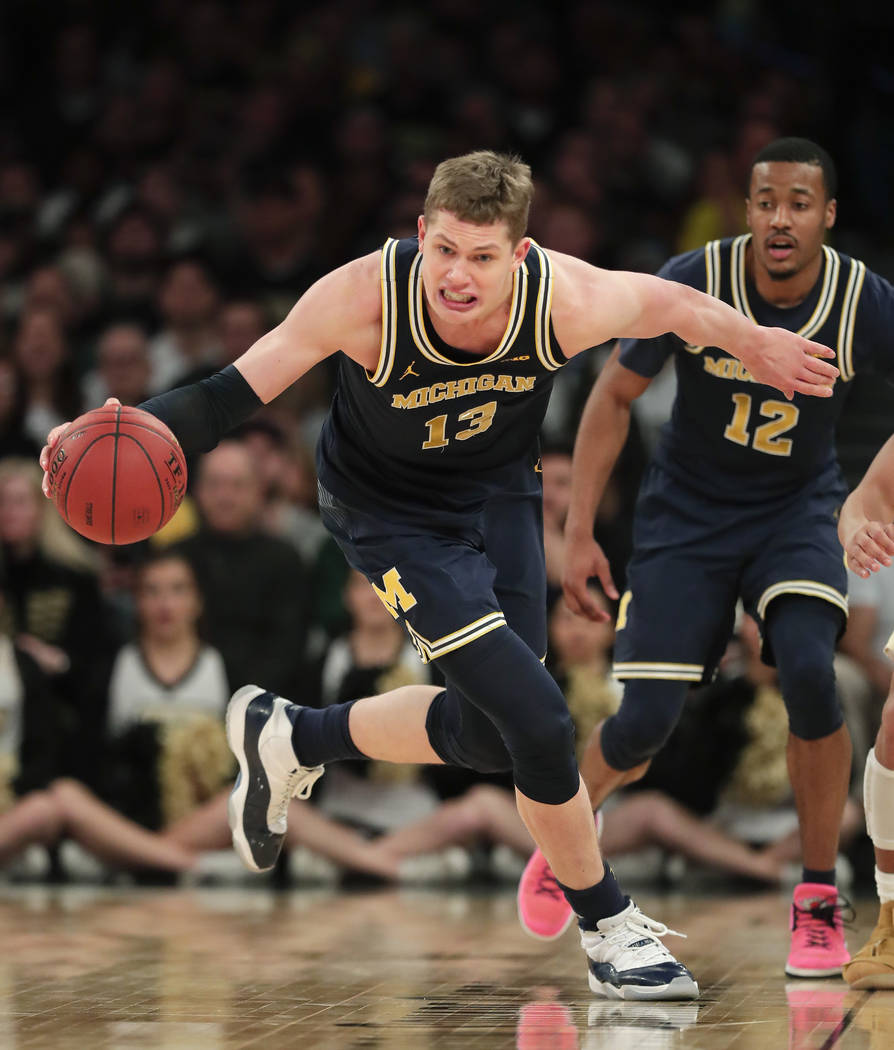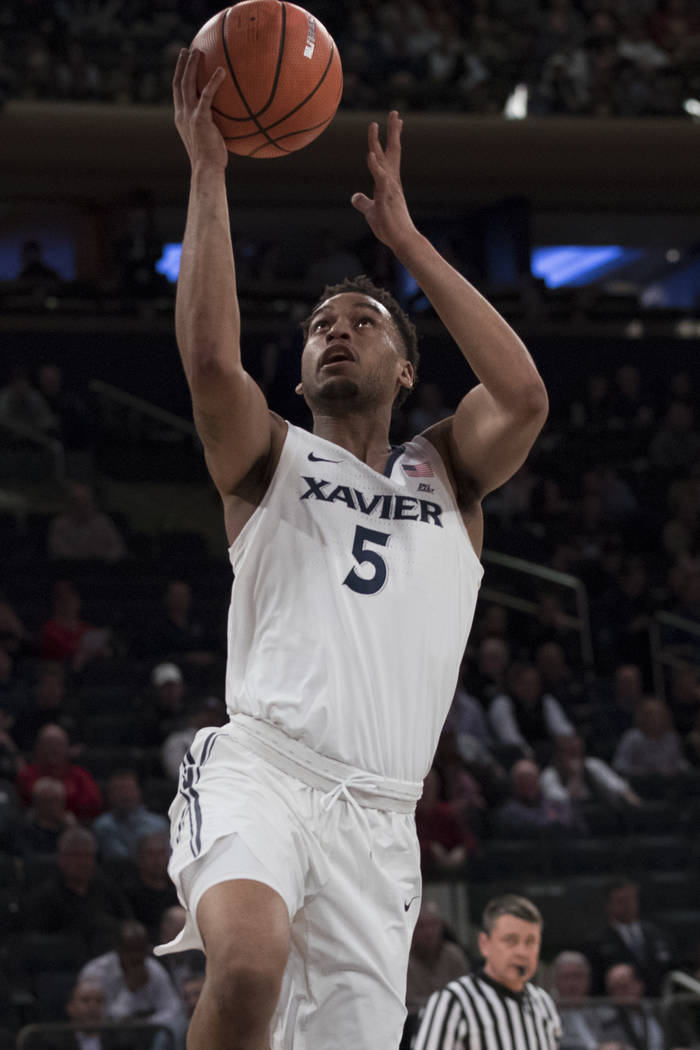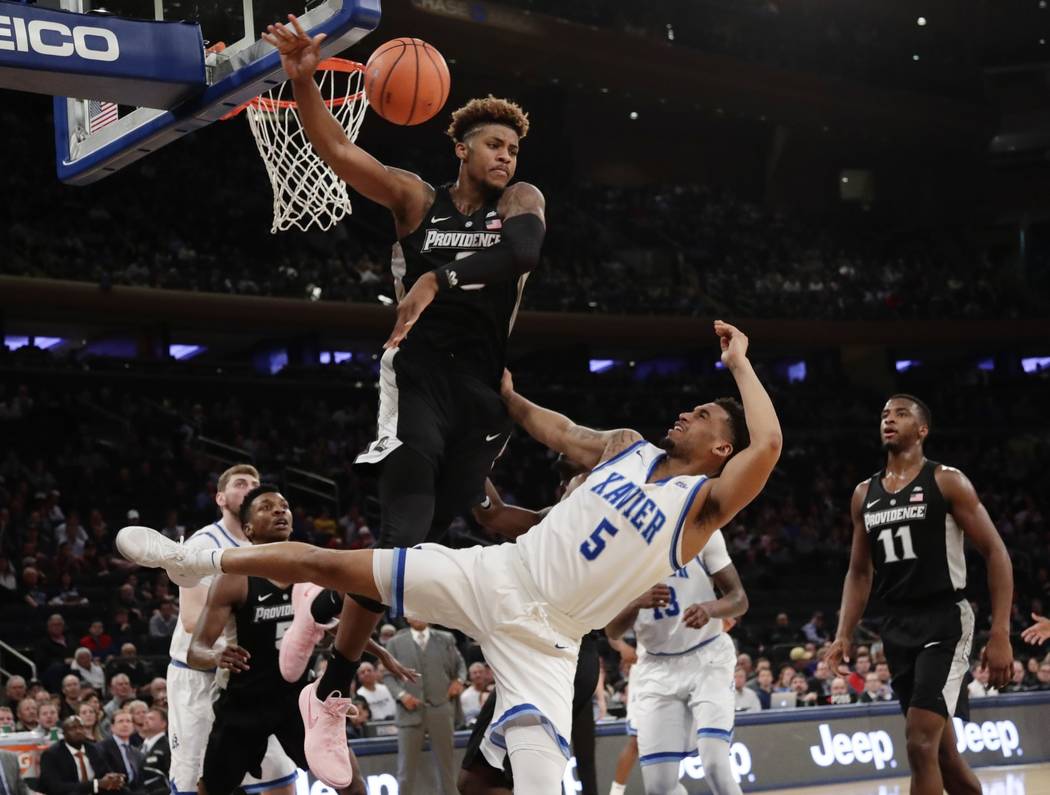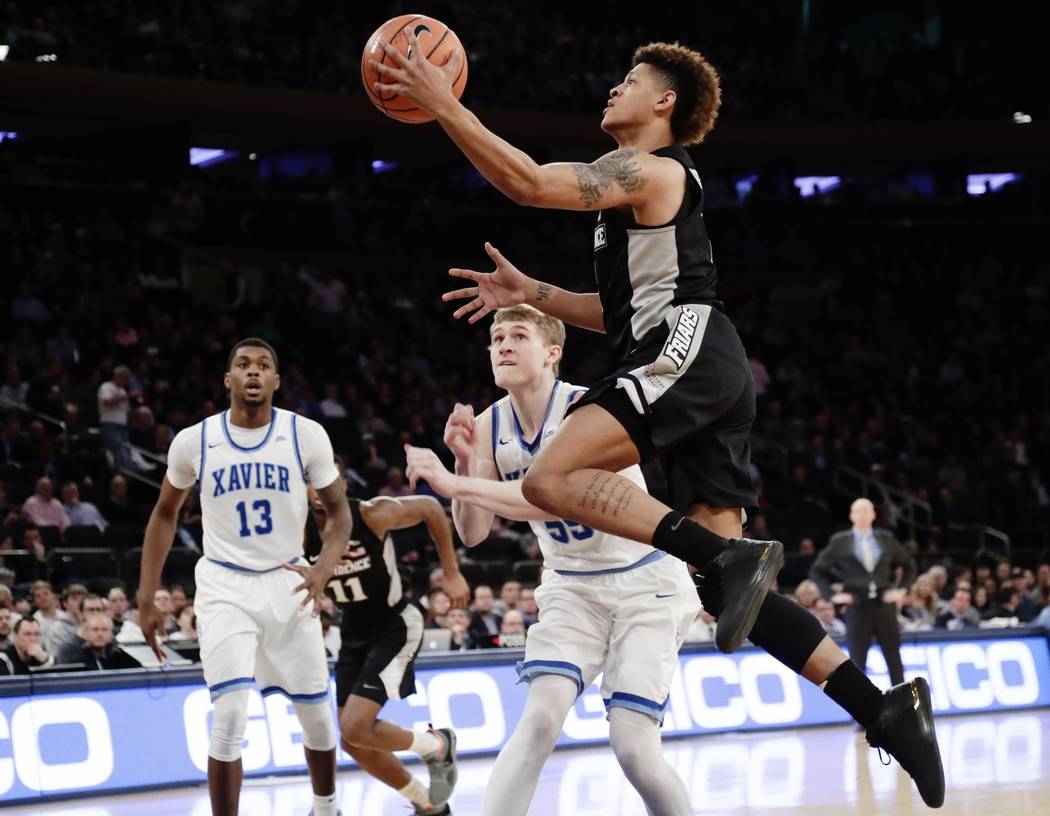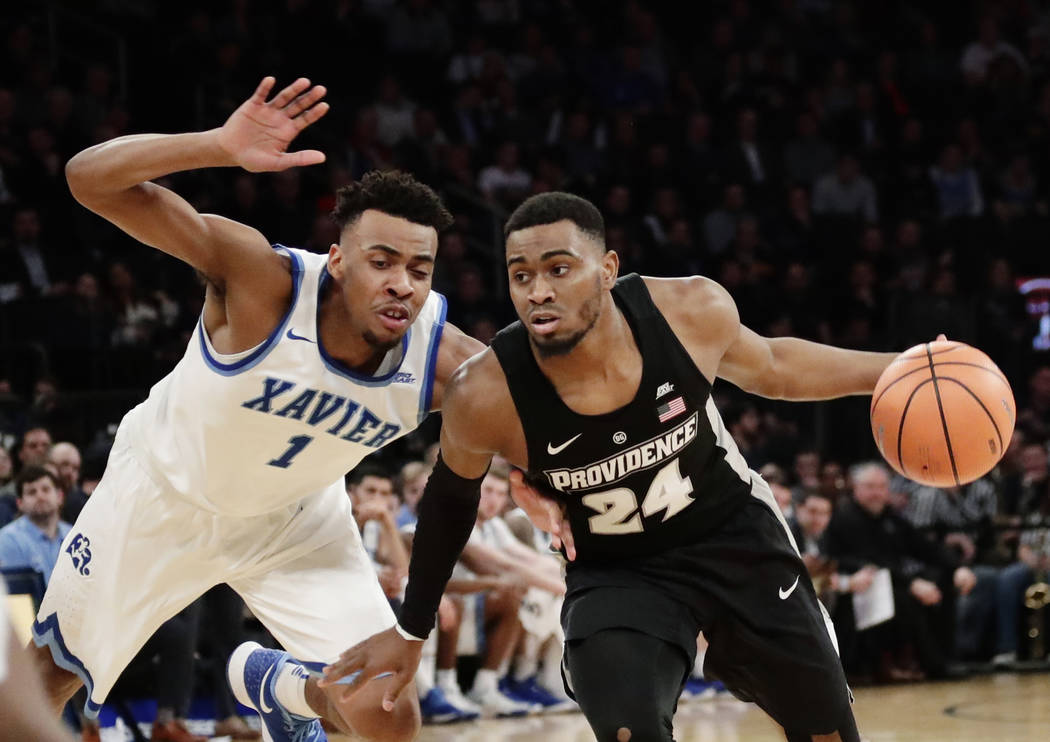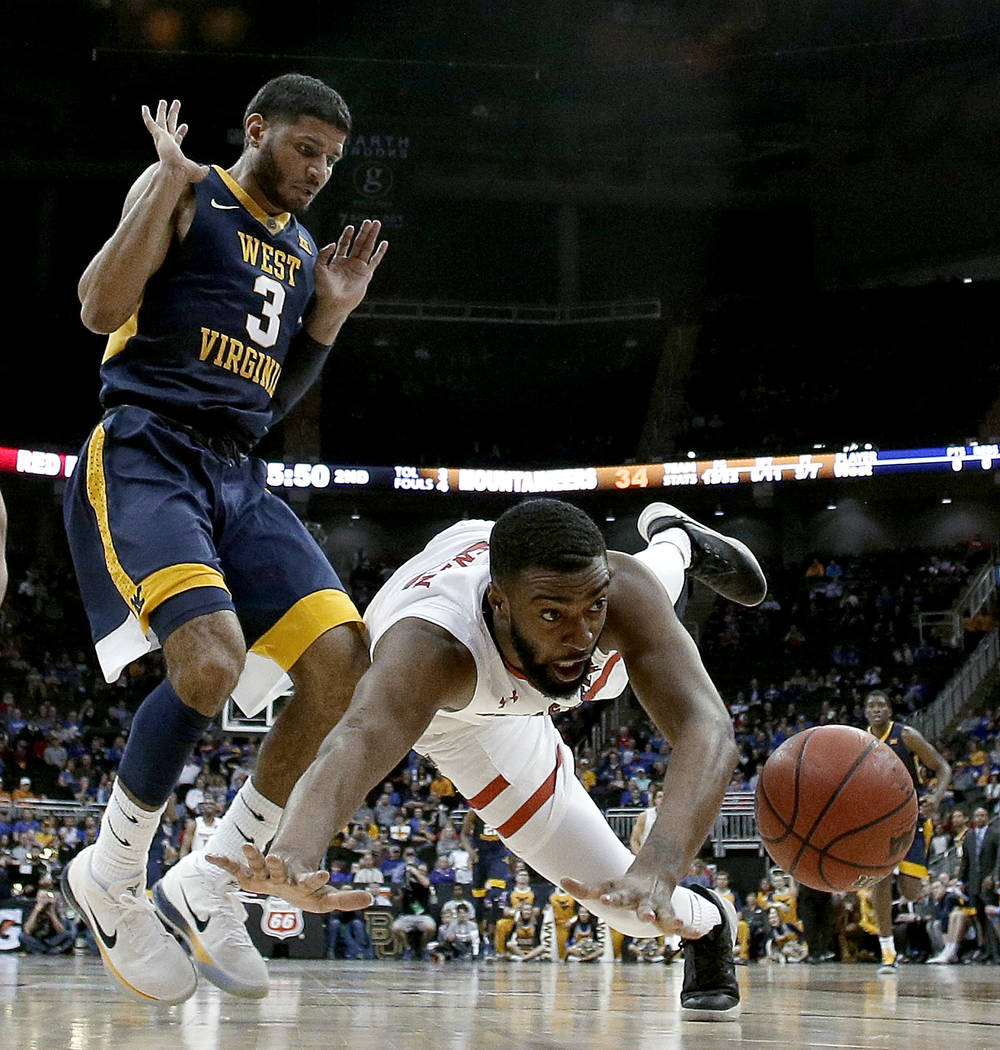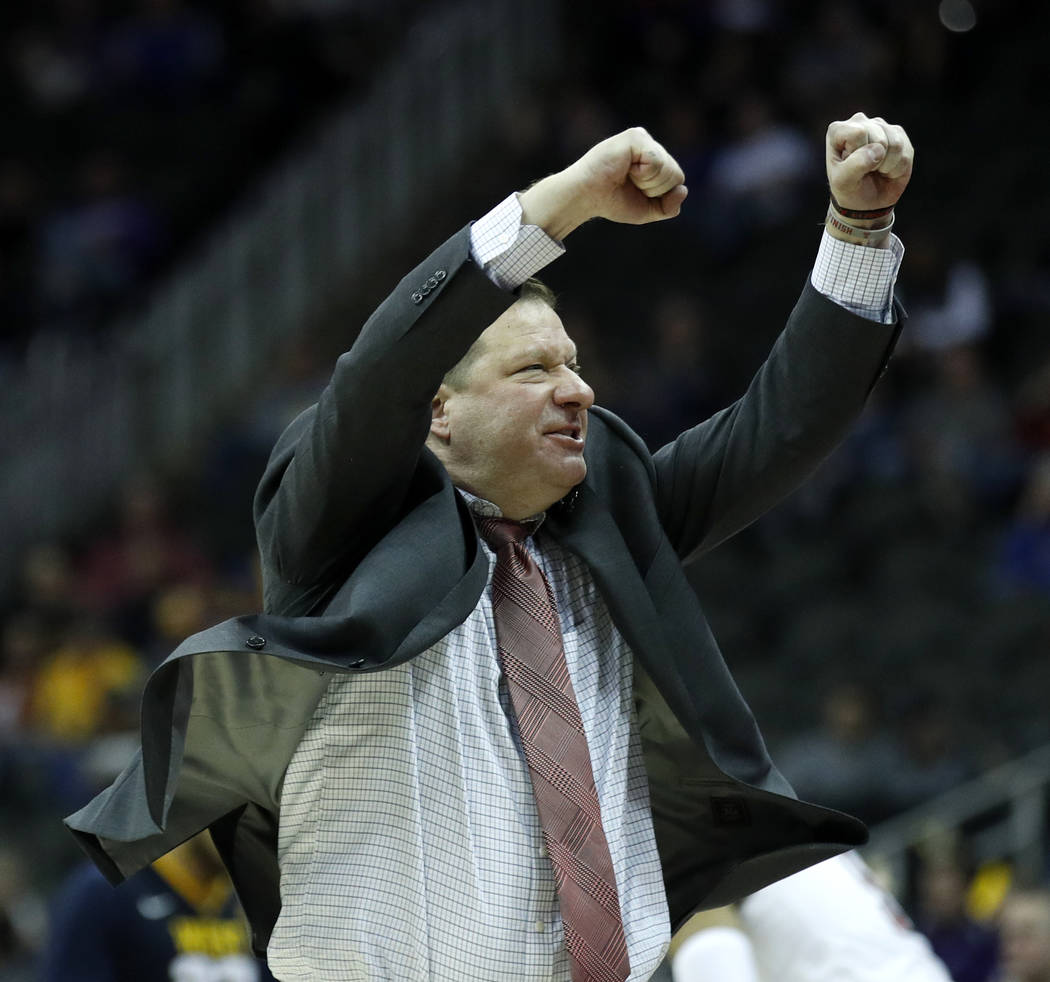 Top seeds Villanova and Virginia lead a pack of 10 teams with odds of 15-1 or less to win the NCAA Tournament. But MGM Resorts sports book director Jay Rood said there are better futures bets on the board.
"Anything under 15-1, you're probably shortchanging yourself. I would look for better value than that," he said. "You could find a really competitive team in the 20-1 to 40-1 range that could get to the window for you.
"I think it's going to be wide open. It's one of those tournaments where I can definitely see a team you don't normally see in there. A couple really long shots have the ability to get in."
Some William Hill bettors certainly hope that's the case. Several notable futures wagers placed in the past year still stand a realistic chance of cashing.
Notable futures bets
They include a $400 bet on Texas Tech at 400-1 odds on Aug. 30 that would pay $160,000; a $600 bet on Providence at 250-1 on Aug. 29 that would pay $150,000; a $3,000 bet on Michigan at 50-1 on Feb. 24 that would pay $150,000; and a $600 bet on Cincinnati at 125-1 on July 10 that would pay $75,000.
The Wolverines' odds have since improved to 10-1 after they beat Michigan State and Purdue en route to the Big Ten title.
"Michigan has a chance. There's no question about it," William Hill sports book director Nick Bogdanovich said. "Every expert in the world on Sunday took Michigan State to win (the NCAA title) and Michigan just whipped their ass.
"Texas Tech is super live as well. They're finally healthy. Cincinnati's got a shot, and Providence can play."
The second-seeded Bearcats are at 15-1, the Red Raiders are 40-1 and the Friars, who beat No. 1 seeds Villanova and Xavier (twice) this season, are 100-1.
Michigan State money leader
Michigan State is the leader in money and tickets written in futures at William Hill. But Bogdanovich is rooting for the Spartans, who are the 8-1 fourth choice to win the title and have been among the favorites all season.
"In the future book, if a favorite comes in, that's usually pretty good for the house," he said. "We're Michigan State fans. They're one of our best teams.
"Michigan is the worst. Nevada's bad, and Missouri's bad."
A William Hill bettor made a $500 wager on the Tigers at 200-1 odds on April 7 that would pay $100,000.
Virginia largest MGM Resorts liability
In an exception to the rule, if No. 1 overall seed Virginia wins its first NCAA title, it would prove costly for MGM Resorts, which took a five-figure wager on the Cavaliers at 20-1 odds that would pay six figures.
"By far, our biggest liability is Virginia," Rood said. "Right behind it is Arizona. Having the Pac-12 tournament here generates a lot of activity on the future book."
Rising Arizona
Arizona, which is available at 12-1, also is one of the biggest liabilities and ticket leader at the Westgate and CG Technology sports books.
"Arizona's a mission team. They're as talented as anybody and playing with a chip on their shoulder," CG Technology sports book director Matt Holt said. "Ask me right now who's the best team in the country as a No. 4 seed or higher, it's Arizona and it's not close."
Michigan, man
Michigan also would prove costly for CG Technology, which took a $1,500 wager on the Wolverines at 60-1 that would pay $90,000.
Westgate sports book manager Ed Salmons likes Villanova to win it all, but sees Michigan at least going to the Final Four.
"Michigan got put in the right bracket. They've got North Carolina and Xavier," he said. "It's definitely Michigan's year to get to the Final Four.
"They rolled through the Big Ten tournament. They beat Michigan State and Purdue. You have to be impressed by that."
Top seeds tops
Starting with UNLV in 1990, a No. 1 seed has won 20 of the past 28 NCAA titles, including eight of the past 11.
Contact reporter Todd Dewey at tdewey@reviewjournal.com. Follow @tdewey33 on Twitter.
Notable NCAA Tournament futures bets
Wagered at William Hill sports book
Bet to win NCAA title and potential win
$1,234.56 on Syracuse at 300-1: $370,368
$400 on Texas Tech at 400-1: $160,000
$600 on Providence at 250-1: $150,000
$3,000 on Michigan at 50-1: $150,000
$500 on Missouri at 200-1: $100,000
$100 on St. Bonaventure at 1,000-1: $100,000
$400 on Arkansas at 200-1: $80,000
$600 on Cincinnati at 125-1: $75,000
$75 on St. Bonaventure at 1,000-1: $75,000
Odds to win NCAA Tournament
(Up to 100-1)
Villanova 5-1
Virginia 11-2
Duke 7-1
Michigan State 8-1
Purdue 10-1
Michigan 10-1
Arizona 10-1
Kansas 12-1
North Carolina 15-1
Cincinnati 15-1
Xavier 18-1
Gonzaga 22-1
Kentucky 30-1
West Virginia 30-1
Texas Tech 40-1
Tennessee 50-1
Wichita State 50-1
Auburn 50-1
Missouri 50-1
Florida 60-1
Ohio State 75-1
Houston 100-1
Providence 100-1