NFL preseason betting tips; sharp action on Hall of Fame Game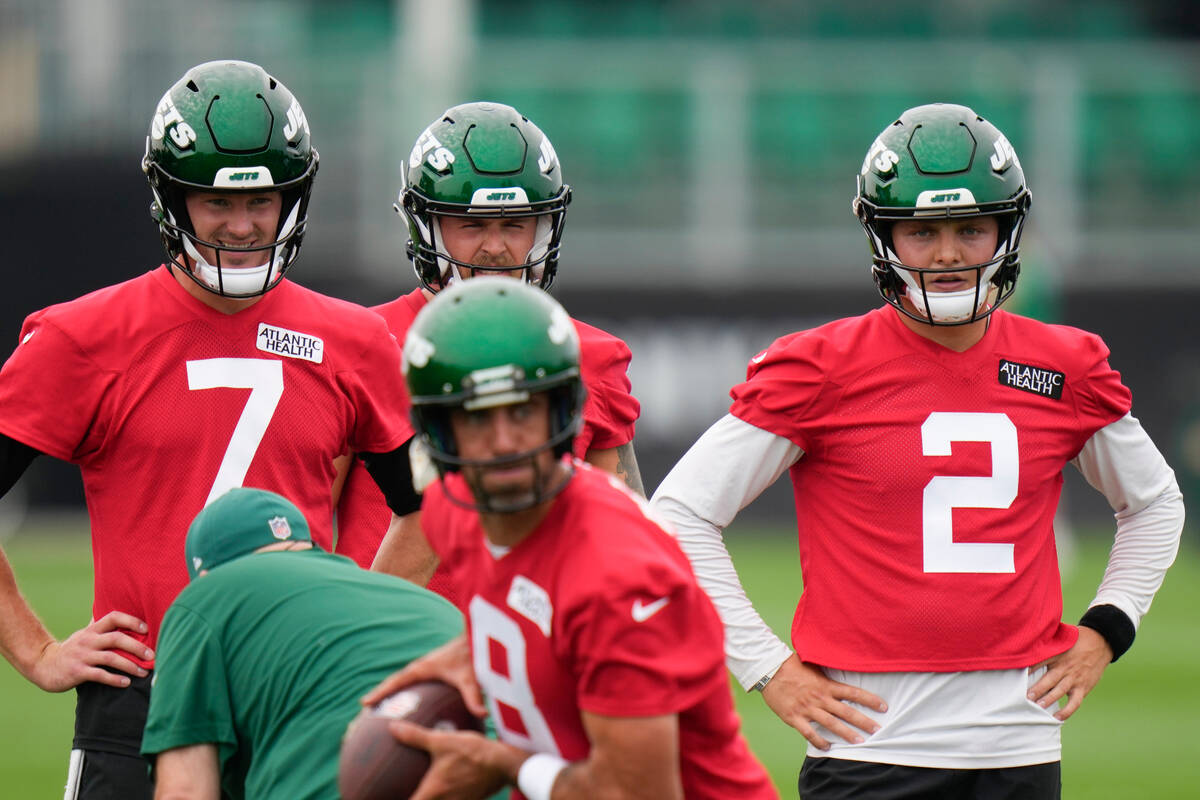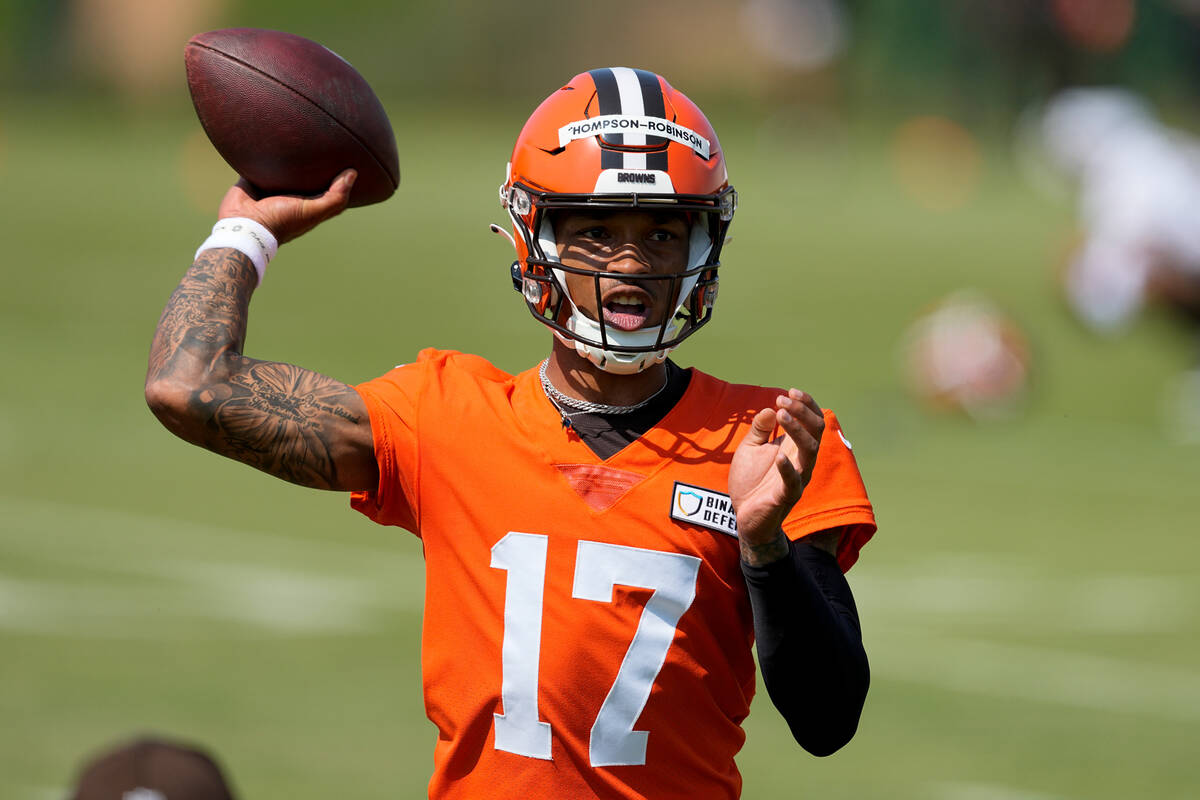 Betting on the NFL preseason has long been derided as the domain of degenerates.
But in reality, preseason wagering is dominated by sharp bettors, who are limited to a fraction of the action they're allowed to bet in the regular season.
"And there's a reason why. It's not a winning proposition for the books," Westgate SuperBook vice president of risk Ed Salmons said. "It's probably one of the easier sports to bet if you spend time doing research.
"You'll see these preseason games run as much as seven points. It's just based on information out there."
The favorite flipped and the line moved four points in the NFL preseason opener Thursday in the Pro Football Hall of Fame Game at Canton, Ohio.
The Jets are consensus 1½-point favorites over the Browns after Cleveland opened -1½ and the line climbed to 2½.
"Then a service gives out the other side and it goes to the Jets, which I think is the right side," Salmons said.
Respected pick-selling service Right Angle Sports gave out plays on the game on the Jets and the over, which has shot up from 31½ to 33½.
QBs, coaches keys
Quarterback rotations and coaches are the biggest keys to preseason success.
"Some coaches really want to win in the preseason and set a tone," professional sports bettor Jeff Whitelaw said. "Others could absolutely care less."
Not surprisingly, starting quarterbacks Aaron Rodgers and Deshaun Watson won't play Thursday.
"These games are essentially decided in the second half with guys who, for the most part, won't even play in the regular season, as far as quarterbacks," Salmons said.
Jets coach Robert Saleh, 5-0 in the preseason, said he'll start quarterback Zach Wilson. The wager might be decided by New York fourth-stringer Chris Streveler, who was sensational in last year's preseason, completing 24 of 33 passes for 277 yards, five touchdowns and one interception.
Browns coach Kevin Stefanski, who went 1-2 in the preseason last year, said he'll start third stringer Kellen Mond before giving extended time to rookie Dorian Thompson-Robinson, a former Bishop Gorman star. Cleveland backup Joshua Dobbs isn't expected to play.
"You can tell Cleveland doesn't care because Dobbs, the backup, isn't even playing," Salmons said. "That's the ultimate scenario when one team really wants to win and the other team doesn't care."
Ravens riding streak
In case you haven't heard, Baltimore coach John Harbaugh clearly wants to win. The Ravens have won 23 straight preseason games and 28 of their last 31 while going 26-5 against the spread.
Baltimore beat Washington 17-15 in last year's preseason finale but didn't cover as a 6½-point favorite as the Commanders outscored the Ravens 9-0 in the fourth quarter for a backdoor cover.
"The Ravens, however they do it, they just win," Salmons said. "Everyone's aware of it, so you'll see Ravens money early, and the wiseguys will always bet against them because the lines are so inflated."
Baltimore again has a solid QB rotation behind Lamar Jackson with Tyler Huntley, Josh Johnson and Anthony Brown.
Best, worst
Pittsburgh coach Mike Tomlin is 15-3 the past five preseasons, including 3-0 last year. The Steelers have a strong QB rotation with Kenny Pickett, Mitch Trubisky and Mason Rudolph.
Buffalo coach Sean McDermott is riding a 9-1 preseason run and has veterans Kyle Allen and Matt Barkley backing up Josh Allen.
San Francisco coach Kyle Shanahan is 7-3 and has Trey Lance and Sam Darnold behind Brock Purdy.
Jacksonville coach Doug Pederson is on a 2-10 preseason slide, and Cincinnati coach Zac Taylor is 3-7. Detroit's Dan Campbell, Green Bay's Matt LaFleur, the Rams' Sean McVay and the Chargers' Brandon Staley are each 1-5.
The Raiders went 4-0 in their first preseason under Josh McDaniels.
Dress to impress
There are five new coaches who might try to set a winning tone in the preseason in Denver's Sean Payton, Carolina's Frank Reich, Arizona's Jonathan Gannon, Houston's DeMeco Ryans and Indianapolis' Shane Steichen.
The Texans have veterans Davis Mills and Case Keenum backing up rookie C.J. Stroud. The Colts have Gardner Minshew and Sam Ehlinger backing up rookie Anthony Richardson.
Contact reporter Todd Dewey at tdewey@reviewjournal.com. Follow @tdewey33 on Twitter.