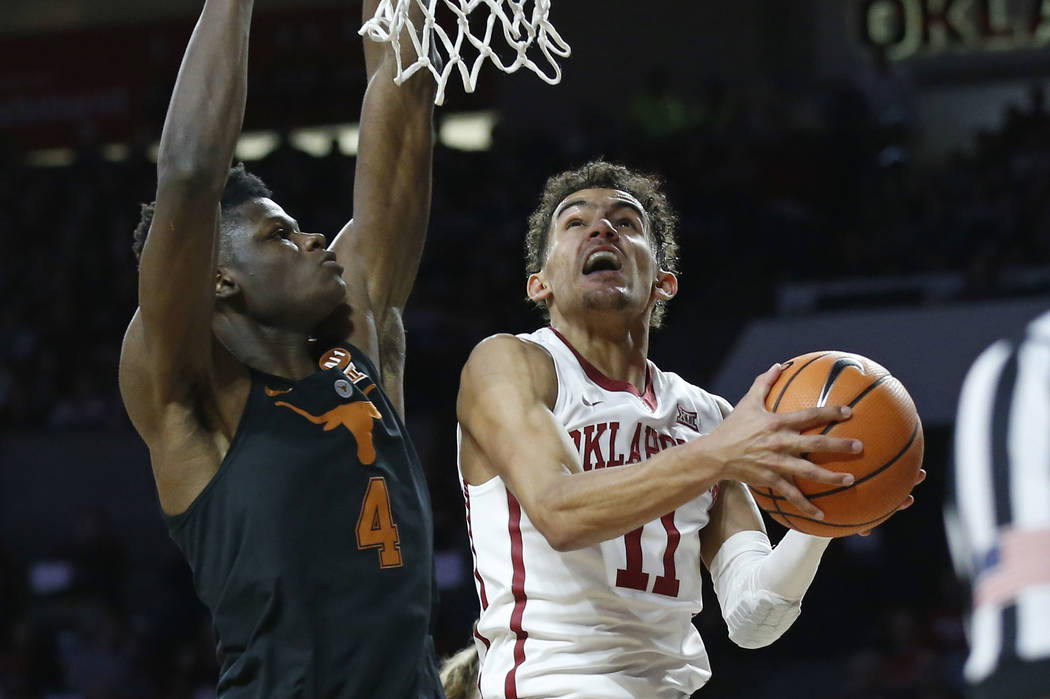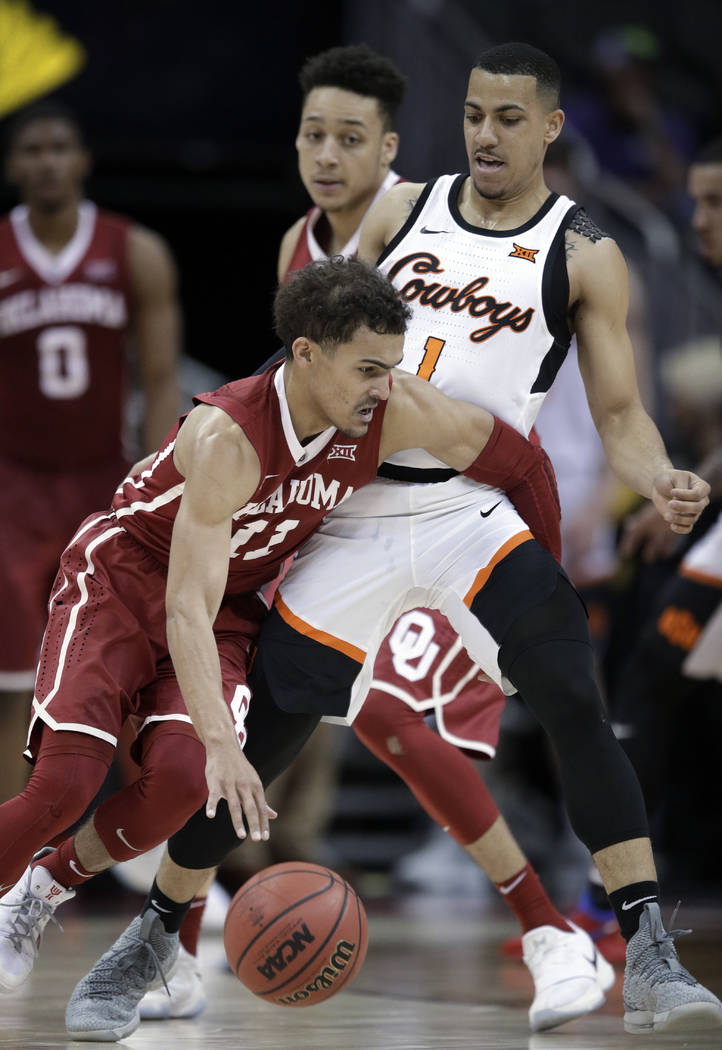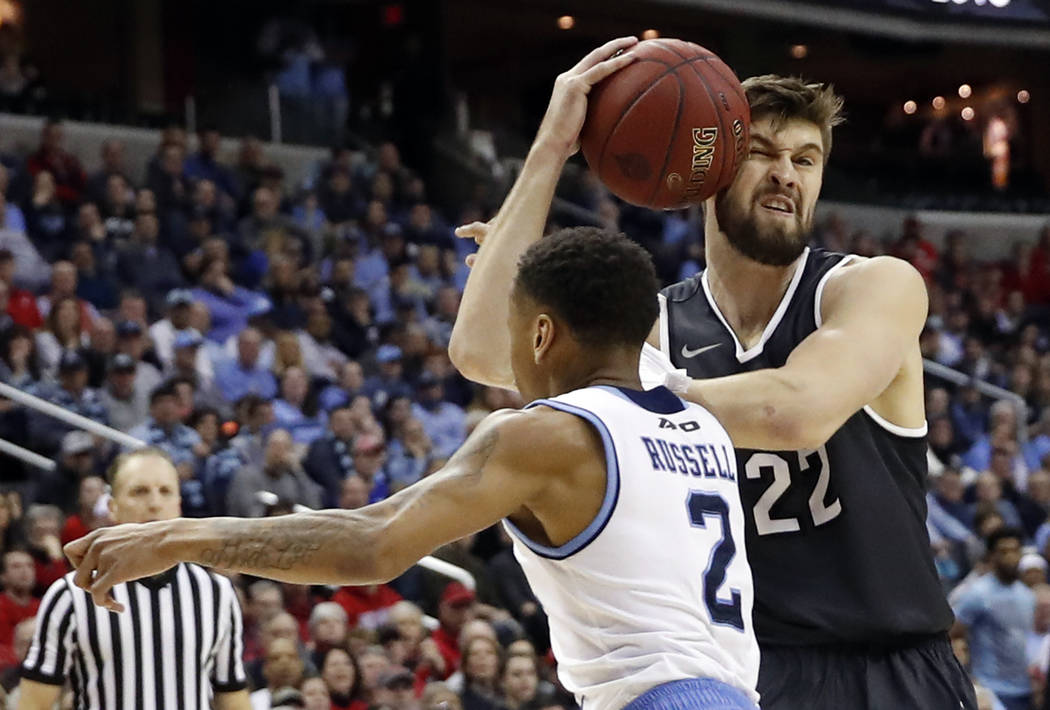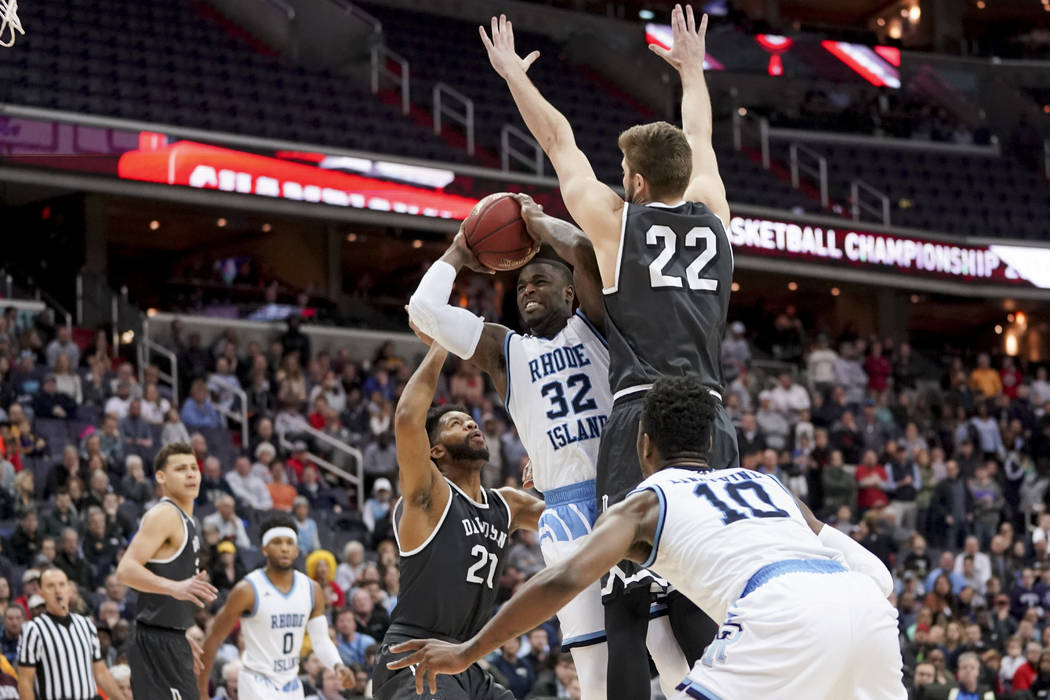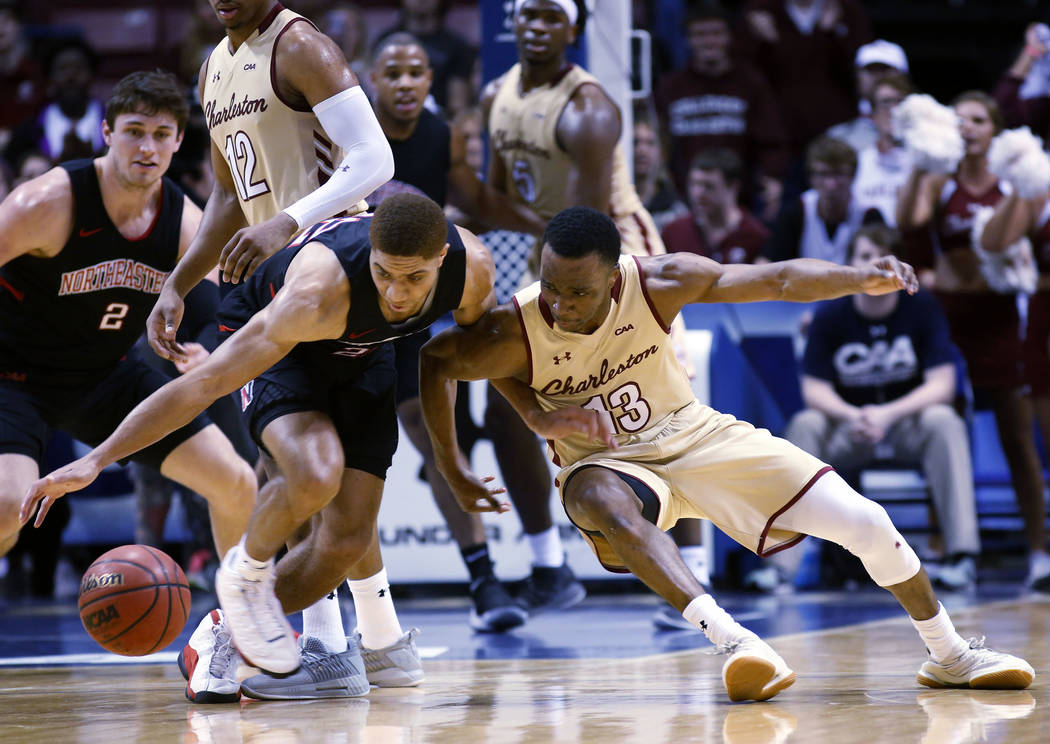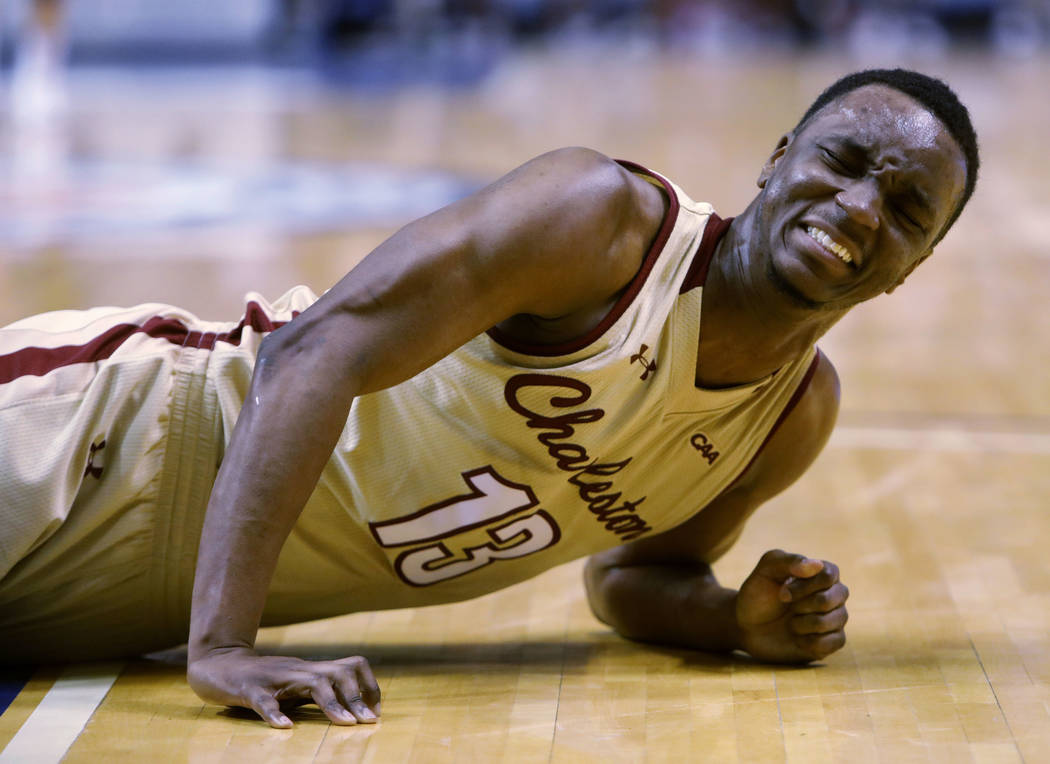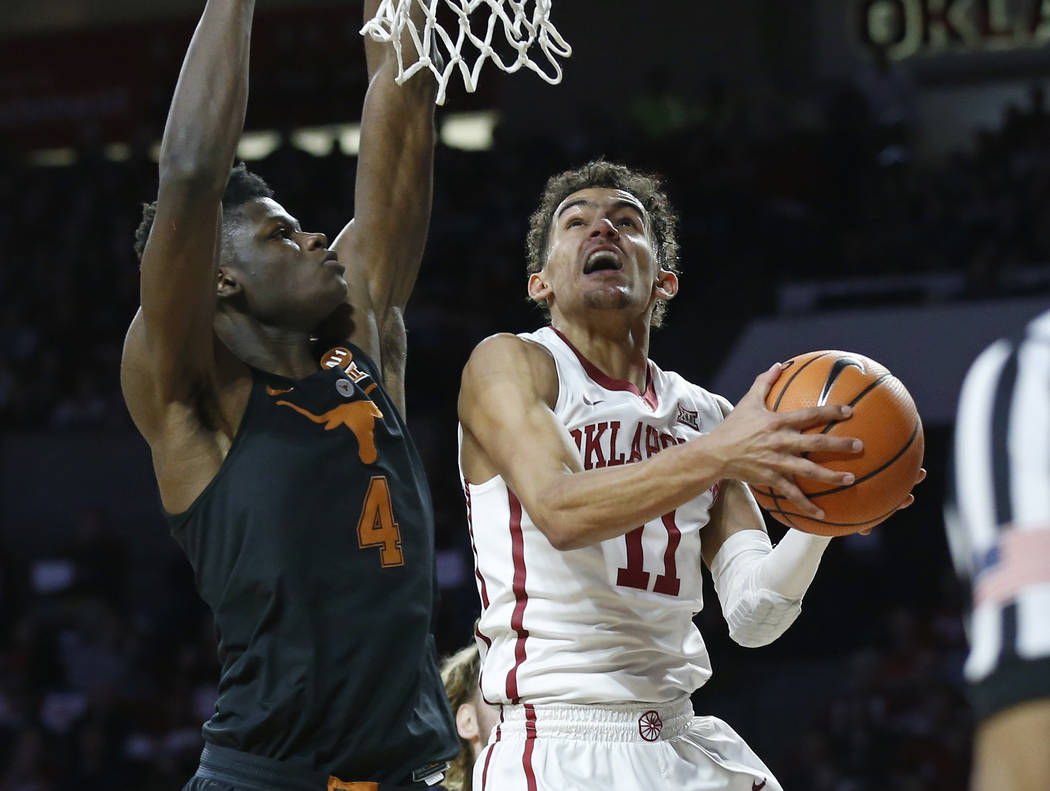 Pace yourself.
That's the best advice MGM Resorts sports book director Jay Rood can impart to the masses who will descend upon Las Vegas to experience March Madness inside the city's sports books and cross an item off their sports bucket list.
"The biggest mistake guys make is they get into town the first night and blow it out and do the full Vegas," Rood said.
Whether you're still up from last night to greet the dawn of the NCAA Tournament or just waking up, we're here to hopefully help you find some winning wagers for one of the most wonderful times of the year in sports and one of the most popular times for sports betting.
Last year, an estimated $300 million was wagered on the 67-game tournament at Nevada sports books. That amount more than doubled the betting handle on Super Bowl LI, and the vast majority of the action pours in on the first weekend, when 48 games are played.
"It's like Super Bowl Sunday for three straight days," Westgate sports book manager Ed Salmons said.
Sum of all seeds
There are a plethora of Super Bowl-style prop bets posted on the tournament, including an intriguing one at MGM Resorts sports book on the sum of all seeds to make the Final Four.
Under 12½ opened at minus 110, but significant sharp action has moved the price to minus 185, according to The Mirage sports book director Jeff Stoneback.
Sharp plays
MGM Resorts took sharp money Wednesday on College of Charleston getting 10 points from Auburn. The line opened at 11½ and dropped to as low as 9 before settling at 9½ at most shops.
MGM also took early sharp action on Davidson, a 5-point underdog to Kentucky, and on Oklahoma, a 2-point underdog to Rhode Island.
Best bets
Four Las Vegas handicappers — Bruce Marshall (Goldsheet.com), Bernie Fratto (BernieFratto.com), Brian Blessing (Sportsbookradio.com) and Andy Iskoe (Thelogicalapproach.com) — served on a panel for a betting seminar at Sunset Station on Tuesday. Here are their best bets:
No. 13 College of Charleston (+9.5, +400 ML) over No. 4 Auburn, 4:27 p.m. Friday
Marshall: "They're a very dangerous midmajor, and they got the perfect draw because Auburn is vulnerable right now. (Auburn's) inside game is so lacking without (injured starting center Anfernee) McLemore. I don't think they're that good right now. Charleston is live. They've got three really potent scoring forces. I would not be shocked if they won that game."
No. 10 Texas (+1, Even ML) over No. 7 UNR, 1:30 p.m. Friday
Fratto: "Nevada has no answer for Mo Bamba down low, and if Nevada's not making their 3s, Texas is great in transition. The key is that Texas has kept much faster company, and Nevada can't compete with Big 12 teams. The line's telling you. You've got a No. 7 seed with 28 wins vs. a No. 10 seed with 14 losses and it's a pick'em. Why is that? Because Nevada is really overrated."
No. 12 Davidson (+5.5, +205 ML) over No. 5 Kentucky, 4:10 p.m. Thursday
Blessing: "Davidson is playing as good as anybody in the country right now. They had to win the Atlantic-10 tournament and beat the top two teams (St. Bonaventure and Rhode Island) to get in the big dance. Peyton Aldridge is Mr. Everything for Davidson, but the X factor is freshman guard Kellan Grady, who is capable of taking over a game, especially if Kentucky focuses on Aldridge."
No. 12 South Dakota State (+8, +325 ML) over No. 5 Ohio State, 1 p.m. Thursday
Iskoe: "This is as much a play against Ohio State as it is on South Dakota State, a solid program that is 2-0 ATS in the tournament the last two years. The Buckeyes' last win over a team with a winning record was back on Feb. 7, when they upset Purdue by a point on the road. Ohio State should win this game, but the Jackrabbits are good enough to give the Buckeyes a 40-minute contest."
Contact reporter Todd Dewey at tdewey@reviewjournal.com. Follow @tdewey33 on Twitter.