Reporter's relationship with sportsbook questioned after NBA draft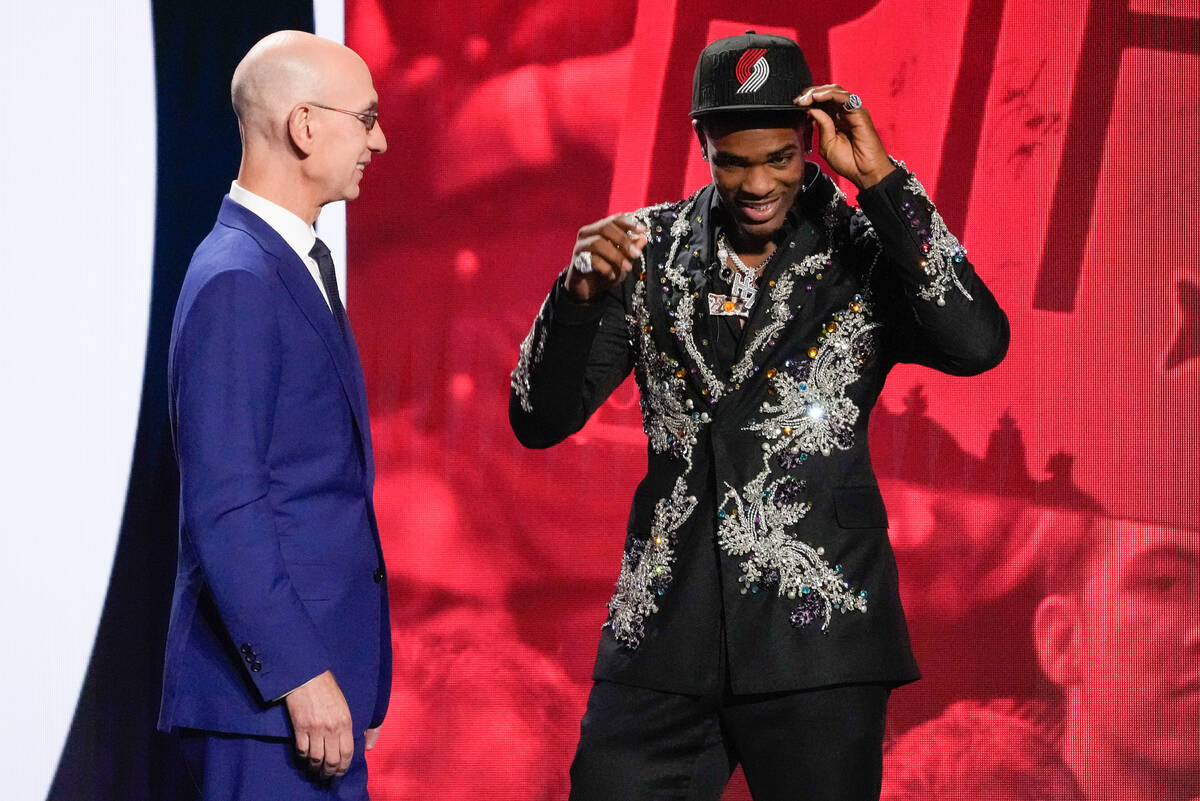 For the second straight year, a tweet by an NBA insider caused a dramatic shift in the league's draft odds.
Only this time the NBA insider, The Athletic reporter Shams Charania, also is a paid contributor to FanDuel sportsbook.
The partnership became controversial after Charania's tweet on draft day that "Scoot Henderson is gaining serious momentum at No. 2 with the Charlotte Hornets" caused his odds to swing from +400 to the -700 favorite to be the second pick. It ultimately caused bettors who backed Henderson based on the post to lose money when Brandon Miller went No. 2.
Miller closed as a -650 favorite after ESPN insider Adrian Wojnarowski tweeted that "All along, the entire Charlotte Hornets organization has been all-in on Brandon Miller."
Noted NBA bettor and former Dallas Mavericks front office employee Haralobos Voulgaris posted on Twitter that "I don't think there is anything nefarious going on but I find it puzzling that a regulated Sportsbook is allowed to take bets on the NBA draft and also employ an 'insider' who can tweet nonsense that can move the betting markets."
FanDuel and The New York Times, which owns The Athletic, told the Review-Journal that Charania's employment at both companies isn't a conflict of interest.
"Shams is independently reporting news and information that is of interest to NBA fans," a New York Times spokesman said in an email. "His deal with FanDuel is in partnership with Stadium, his TV outlet. Shams does not pick games or encourage people to gamble.
"He simply reports on news (after reporting it first for The Athletic) around injuries, trades and transactions."
According to FanDuel, the book does not receive advance information from Charania.
"FanDuel is not privy to any news that Shams breaks on his platforms," a spokesman said.
Woj bombed
A similar scenario played out in last year's draft, when Wojnarowski's tweet that Jabari Smith Jr. would be the likely No. 1 pick caused the odds to shift dramatically in his favor. Bettors who backed Smith based on that information lost when Paolo Banchero was selected first overall.
"That shows you what drafts are. They're not bets based on power ratings; they're based on information," said DraftKings sportsbook director Johnny Avello, whose book lost on the draft. "Could (Charania) alter the odds? Yeah, if you want to follow him. If you don't want to follow him, no.
"I had some guys say they liked Brandon Miller because of Woj's tweet. They said Woj had better information."
Wojnarowski has 5.9 million Twitter followers and Charania 2.1 million.
"I don't think they're trying to do anything (nefarious). They have such a following. They're trying to keep their credibility up," Westgate SuperBook vice president of risk Jeff Sherman said. "They're just getting fed from their sources and trying to interpret that."
Books don't like drafts
In general, books don't like taking bets on information-based events and lower the limits on them.
"These things that have a definitive outcome, there's somebody out there that has information regarding that," Sherman said. "It's not like a game where things can happen."
After losing money on the 2022 draft to sharp bettors who backed Banchero to go No. 1 at 16-1, the SuperBook didn't take action on last week's event, where Victor Wembanyama was a lock to be the top pick.
"There's not nearly the interest compared to the NFL," Sherman said. "Honestly, we did not get one request this year for NBA draft odds."
Avello said a DraftKings bettor wagered $400,000 to win $2,000 on Wembanyama to go No. 1.
"It's not like a game where an upset could happen," he said. "It's like free money."
'Lines are gone'
The bottom line is that the mainstream acceptance of legal sports betting in recent years has blurred the lines between the leagues, sportsbooks and media.
"The lines are gone," longtime Las Vegas oddsmaker Dave Sharapan said. "There used to be definite lines. Spray painted big lines that you will not be associated with this. And then PASPA passed, and the lines started to be done in chalk. And now, there are no more lines.
"There's official betting partners. We're inundated with advertising. There's books in venues. Everything is kind of happening at light speed, and the whole thing is so convoluted that I think somebody either has to put the brakes on or put it in neutral."
Contact reporter Todd Dewey at tdewey@reviewjournal.com. Follow @tdewey33 on Twitter.