Sports books expect GGG-'Canelo' rematch to go distance
Updated September 13, 2018 - 7:57 pm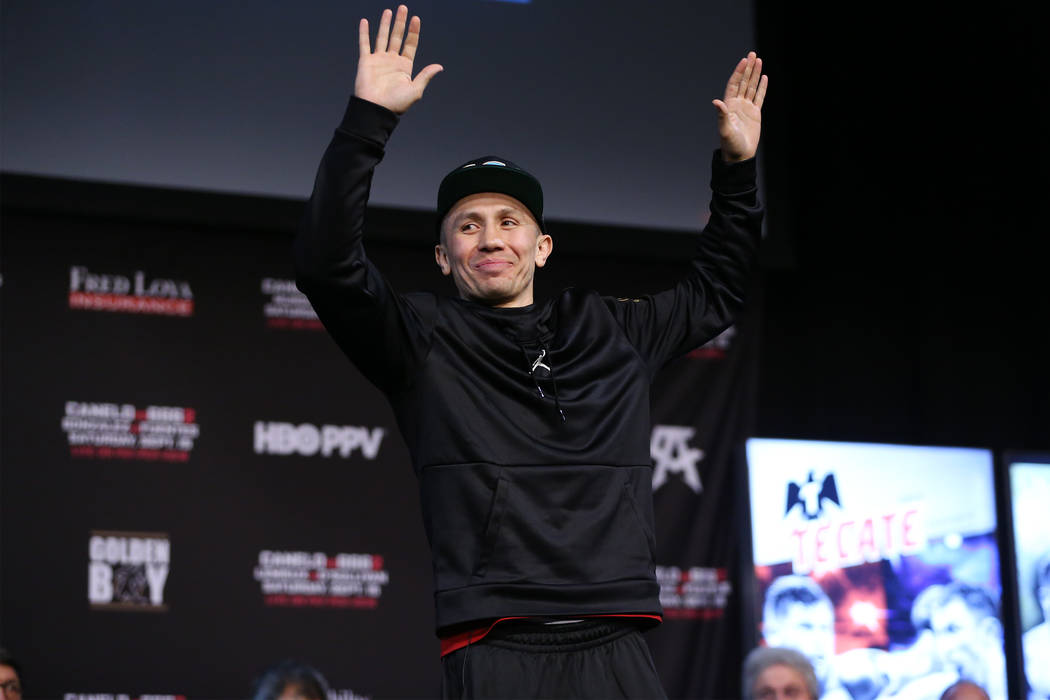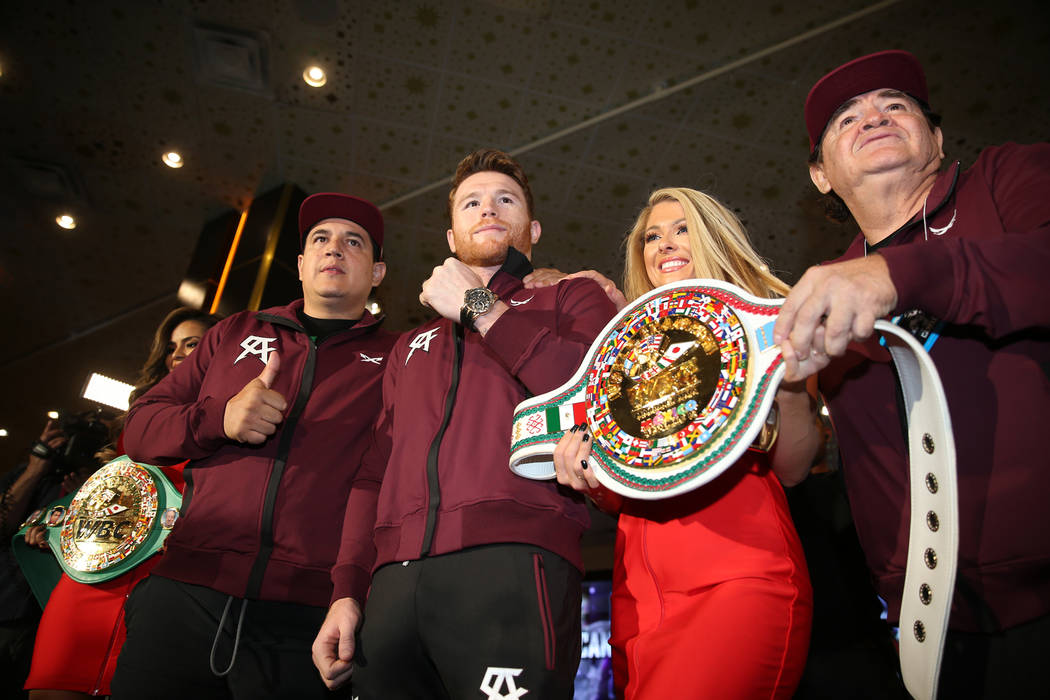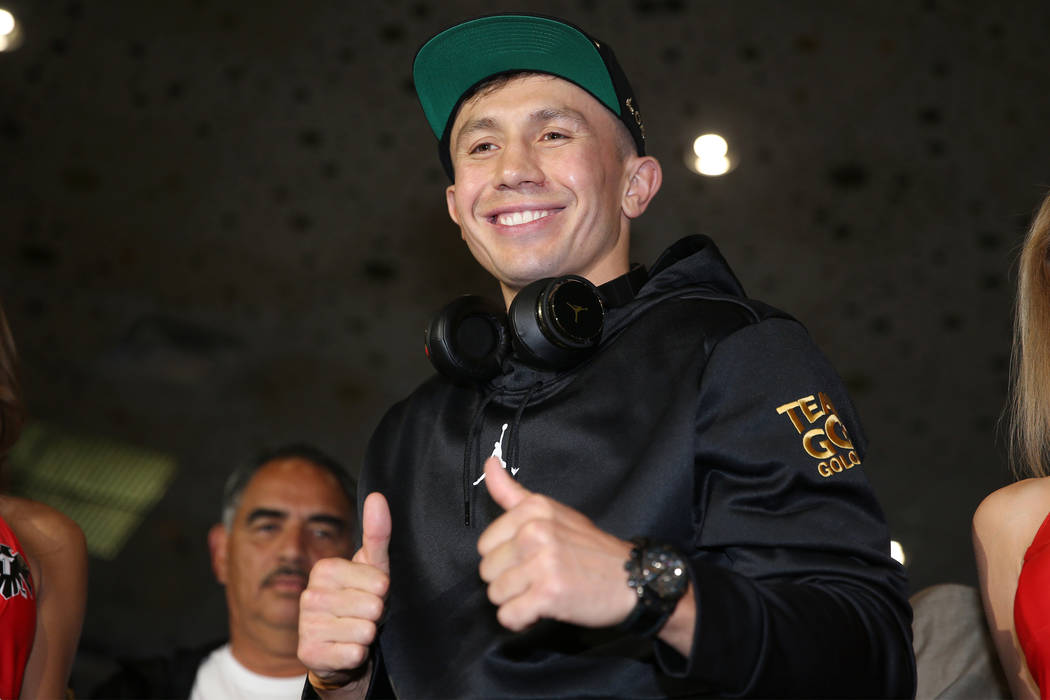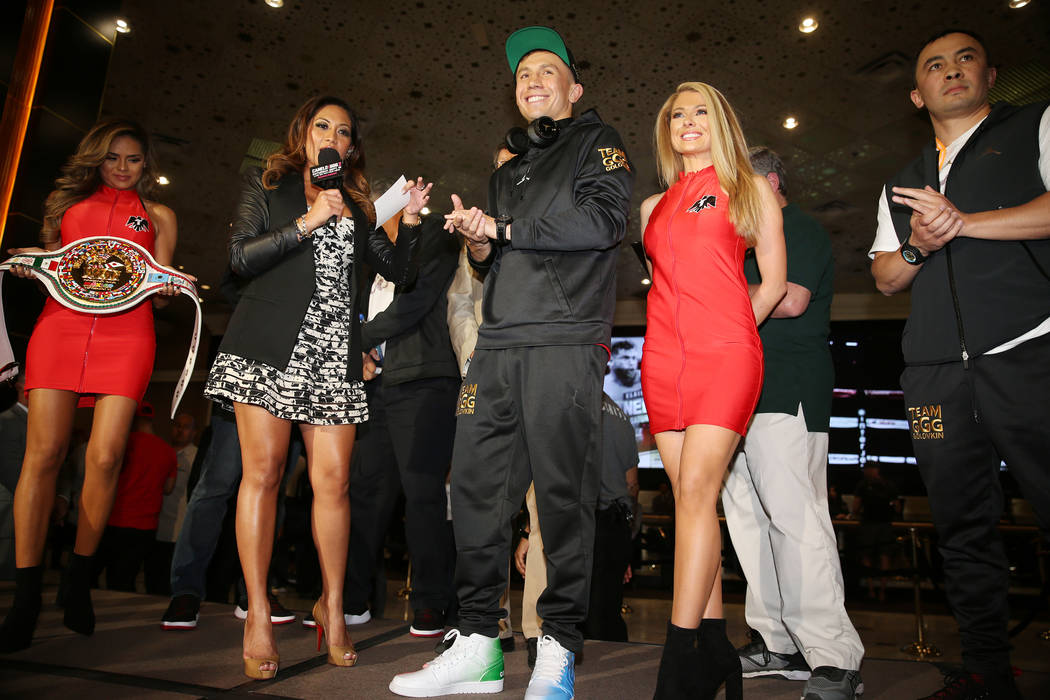 A year ago, I made a $100 wager at 3-1 odds on Gennady Golovkin to beat Canelo Alvarez by decision.
When the fight went the distance, Triple G bettors assumed we had won. Barring a baffling decision by the judges, we were going to cash our tickets.
But, of course, a baffling decision is exactly what we got when judge Adalaide Byrd had Alvarez winning in dominant fashion, 118-110, and the bout was declared a draw.
"I definitely thought Triple G won, along with 90 percent of people I talked to," William Hill sports book director Nick Bogdanovich said.
The result was frustrating for bettors and bookmakers, who refunded all straight bets and lost on a draw prop that paid 12-1 to 30-1. Gamblers like me who bet on the method of victory prop lost.
Go the distance
The biggest favorite in Saturday's rematch between Golovkin and Alvarez at T-Mobile Arena is on the fight to go the distance.
Over 11½ rounds is a minus 240 favorite, which means, if Las Vegas oddsmakers are correct, the bout again will be decided by the judges.
"I don't think either of them is going to knock the other guy out," Westgate sports book manager John Murray said. "I know how powerful Triple G is, but I can't really picture him knocking out Canelo at this stage of his career. It's really hard to picture anything but going to a decision. That's the scary thing.
"You don't want to bet too much on these fights because if it does go to a decision, it comes down to what three people saw. And that can be a little scary."
Canelo cash
Golovkin, who closed as a 2-1 favorite in the first fight, opened as a minus 160 favorite in the rematch and was down to minus 145 on Thursday night. He briefly dropped to a minus 135 favorite Thursday afternoon at the Westgate after a bettor placed a $20,000 wager on Alvarez at plus 125.
Sixty percent of the bets are on Alvarez at the Westgate, and 82 percent of the money is on him at William Hill.
"All the money's on the same side as last time," Bogdanovich said. "Canelo has a huge backing here. We'll definitely be rooting for Triple G on Saturday, that's for sure."
Golovkin is a minus 150 favorite at the Wynn Las Vegas sports book, where a bettor placed a $50,000 wager on him.
"Come the weekend, those are going to be small bets," Wynn sports book director Johnny Avello said.
With a large contingent of Alvarez supporters coming to Las Vegas for the Mexican Independence Day weekend, Murray expects all of the city's books to need Golovkin. But he's leaning to the underdog.
"Just because Triple G is 36 years old. Canelo's only 28 and in his prime," Murray said. "I feel Canelo's team has been waiting for Golovkin to get a little older. I don't think Golovkin's the same fighter he was three or four years ago.
"It's better for boxing if Canelo wins. He's a young star and much more marketable than Triple G."
Draw the line
The worst outcome, by far, for the Westgate is another draw, a 12-1 proposition.
"Right now, it's a pretty substantial loss," Murray said. "People are hoping for a repeat of the first fight."
Back-to-back draws would be almost as inconceivable as testing positive for performance-enhancing drugs from tainted meat. But Avello wouldn't rule it out.
"The decisions these judges make sometimes are mind-boggling," he said. "Anything is possible. When you're in the business as long as I've been in it, you see everything.
"You'll never hear me say 'lock,' 'can't happen' or 'sure thing.' You'll never hear those words come out of my mouth. On anything."
Big bet
A Wynn bettor placed a $150,000 money-line parlay on the Rams and Chargers. Avello didn't have the payout amount, but based on prices at the Westgate, which has the Rams at minus 1,100 against the Cardinals and the Chargers at minus 330 at the Bills, it would pay $63,000.
Contact reporter Todd Dewey at tdewey@reviewjournal.com. Follow @tdewey33 on Twitter.
Dewey's picks
(Home team in CAPS)
SYRACUSE (+3) over Florida State
Boise State (+2½) over OKLAHOMA ST.
Alabama-MISSISSIPPI (Over 71)
PURDUE (+6½) over Missouri
TEXAS (-3) over Southern California
Last week: 2-3 against the spread
Season: 5-5