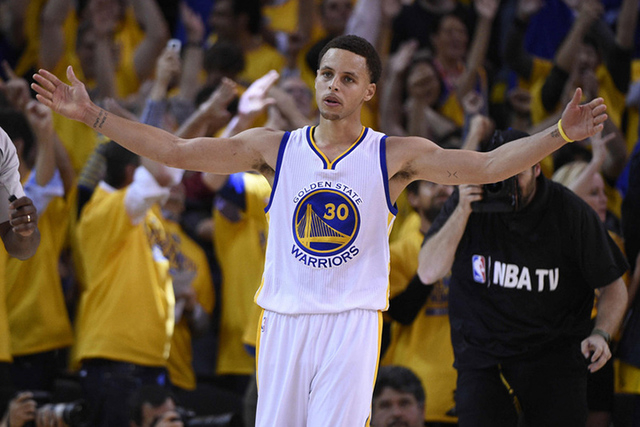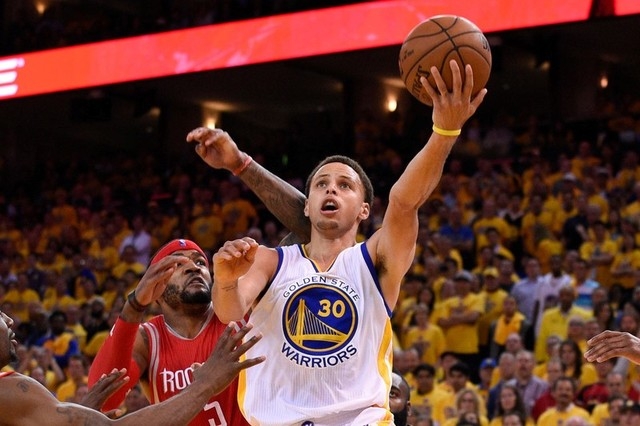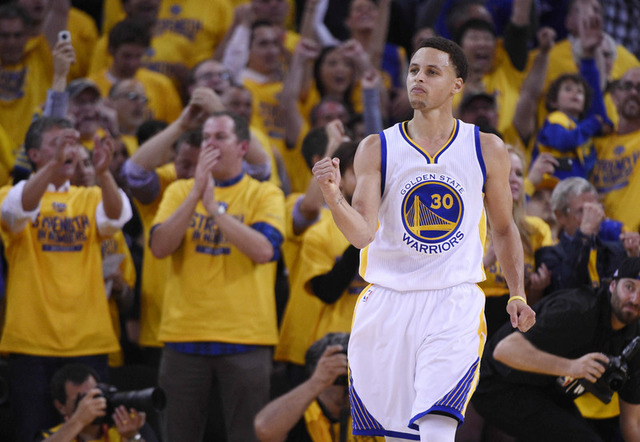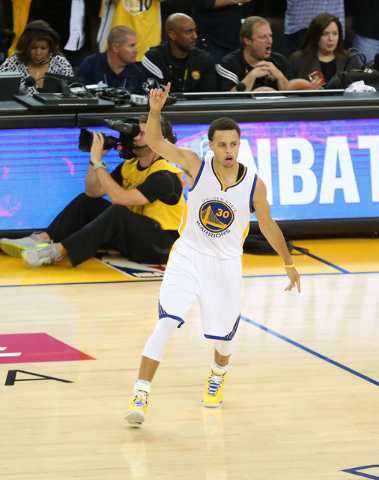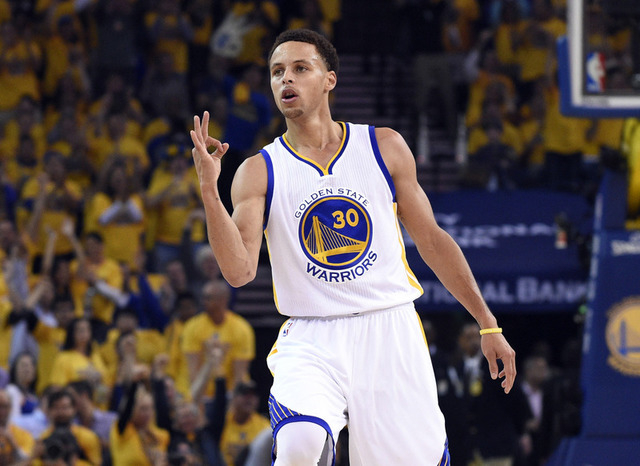 The only person who could cool off NBA Most Valuable Player Stephen Curry on Tuesday night was his 2-year-old daughter, Riley.
After the Golden State guard drained six 3-pointers and poured in a game-high 34 points to lead the Warriors to a 110-106 victory over the Houston Rockets in Game 1 of the Western Conference finals, Curry was joined at the postgame news conference by his little girl.
She quickly stole the spotlight from her father, telling him, "You're too loud, daddy. Be quiet!"
Check out the video above.
RELATED:
Warriors' Stephen Curry fined $5K for flopping in last night's game