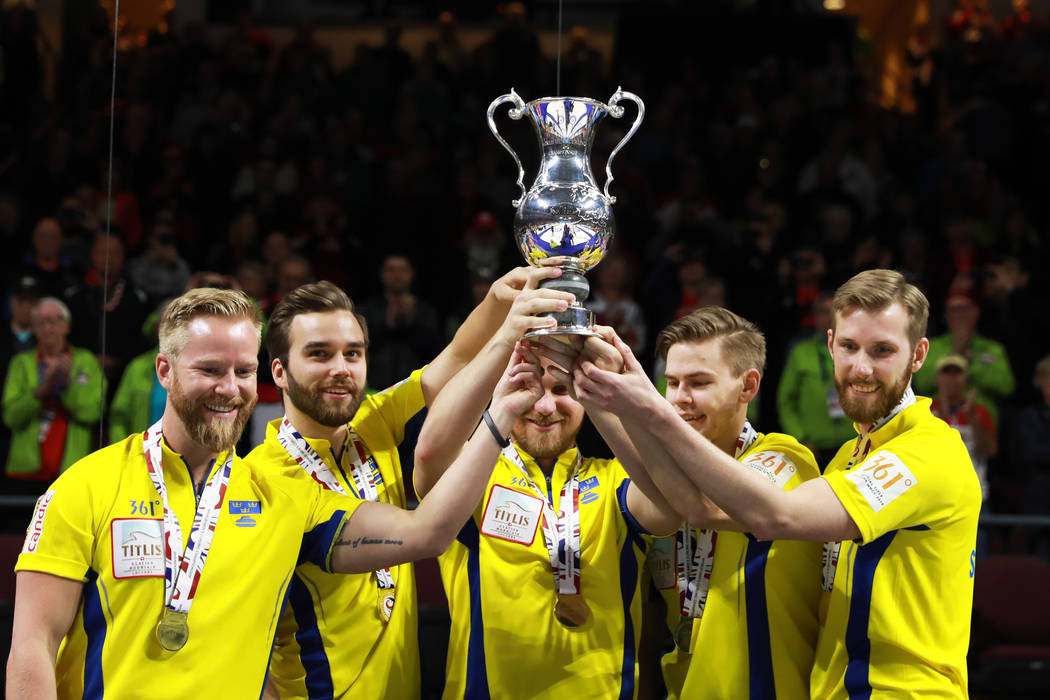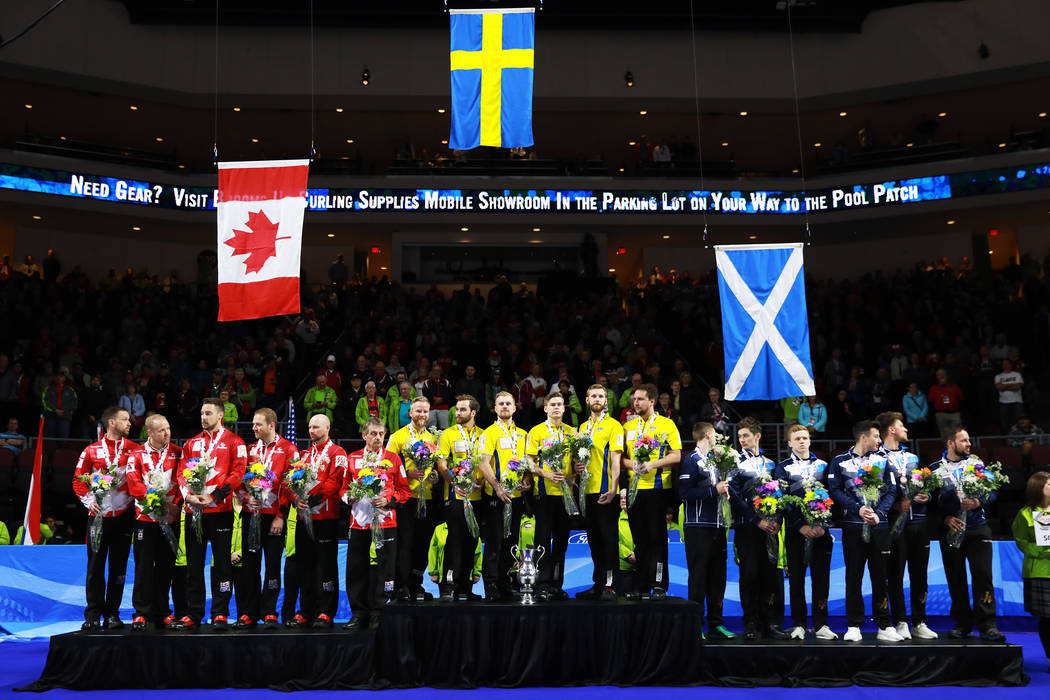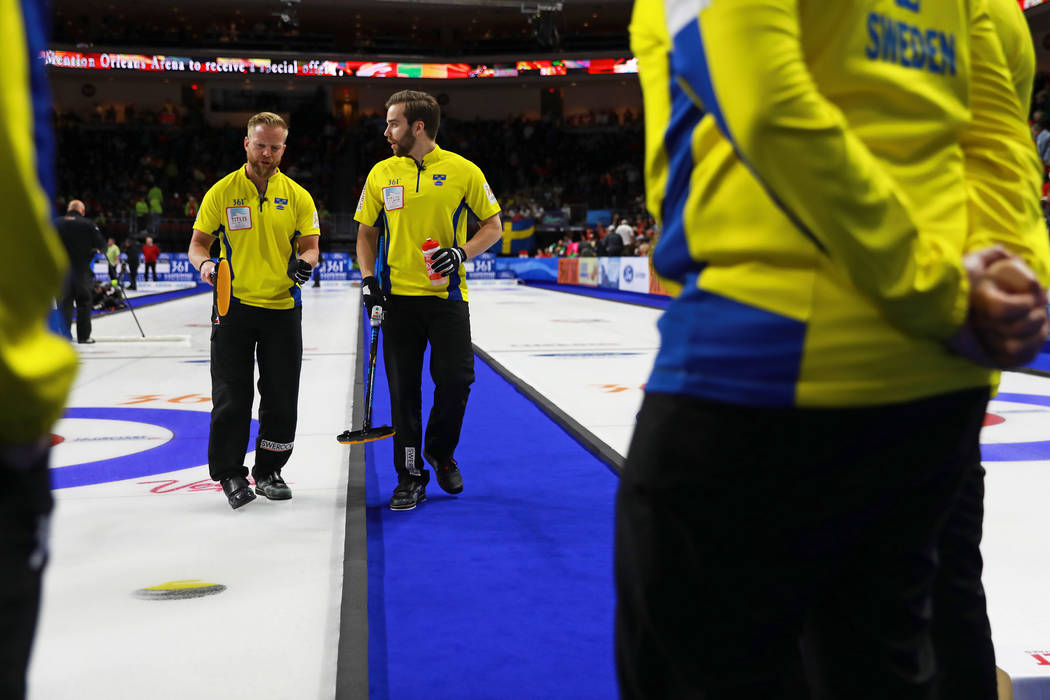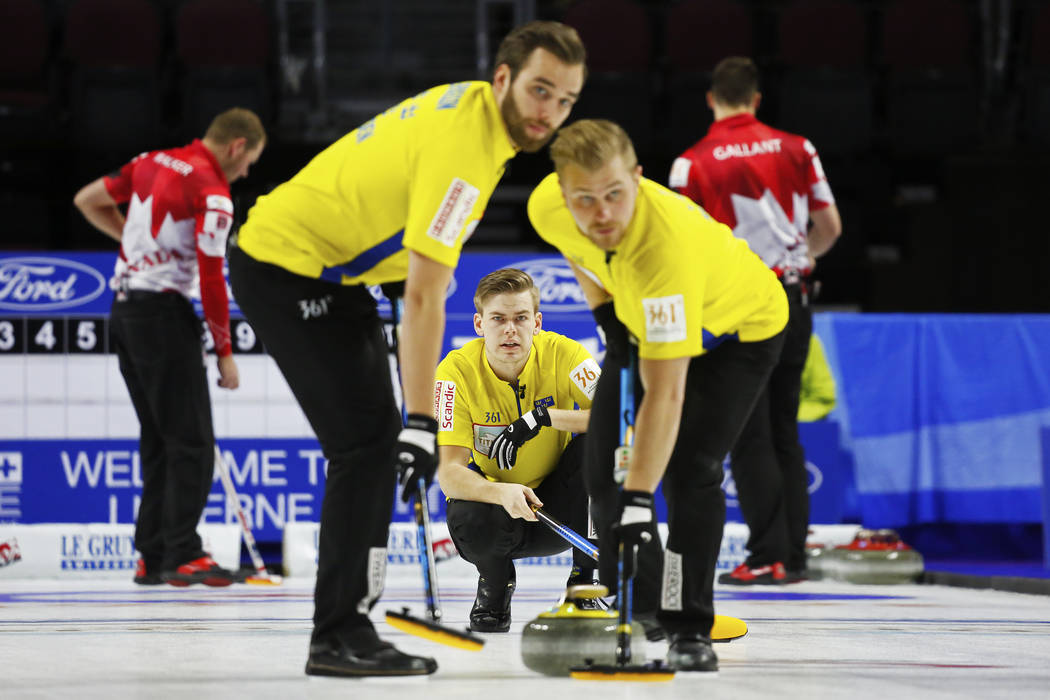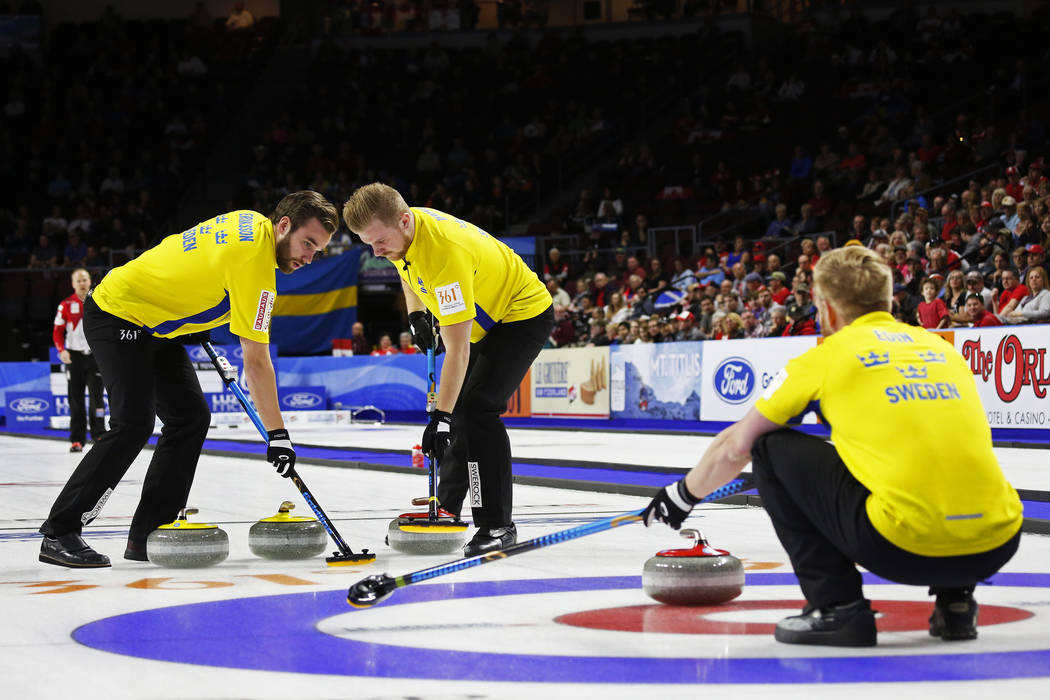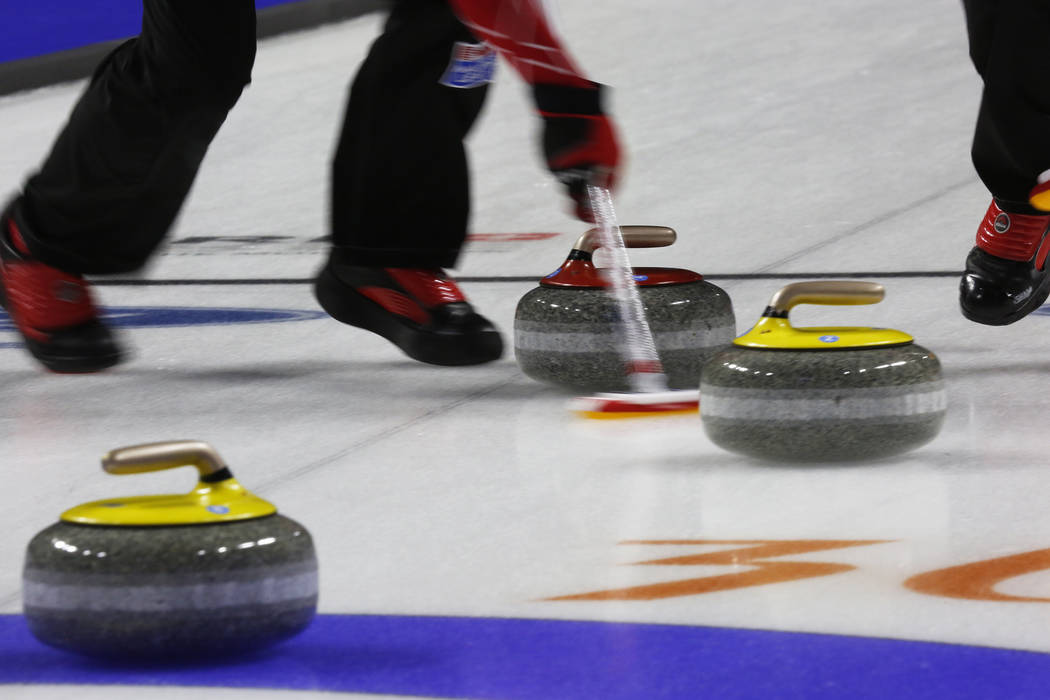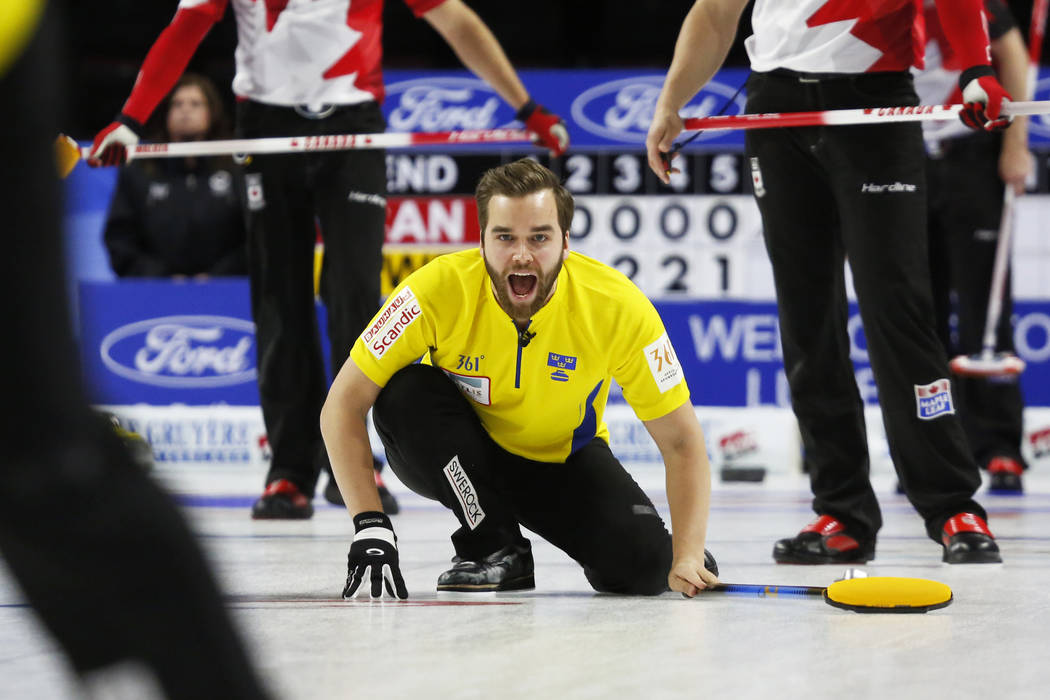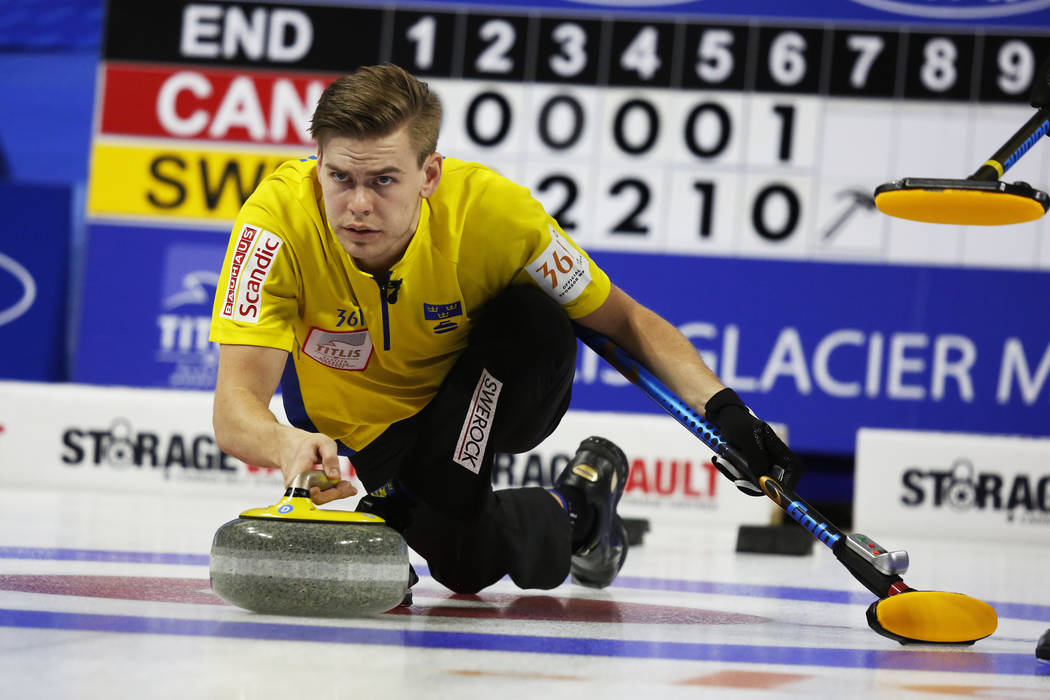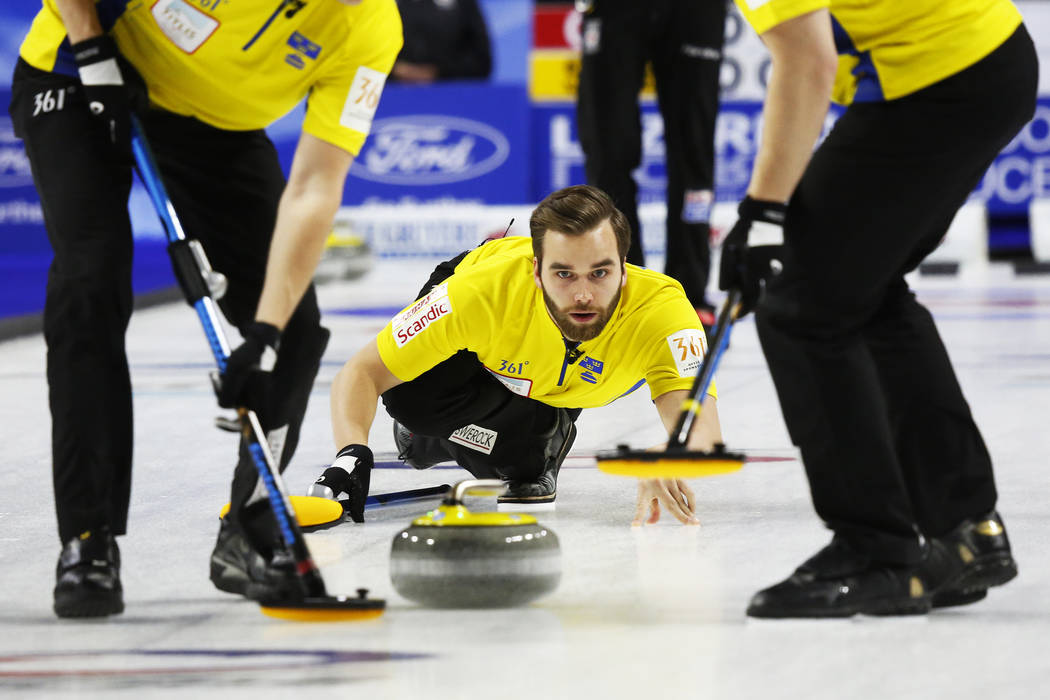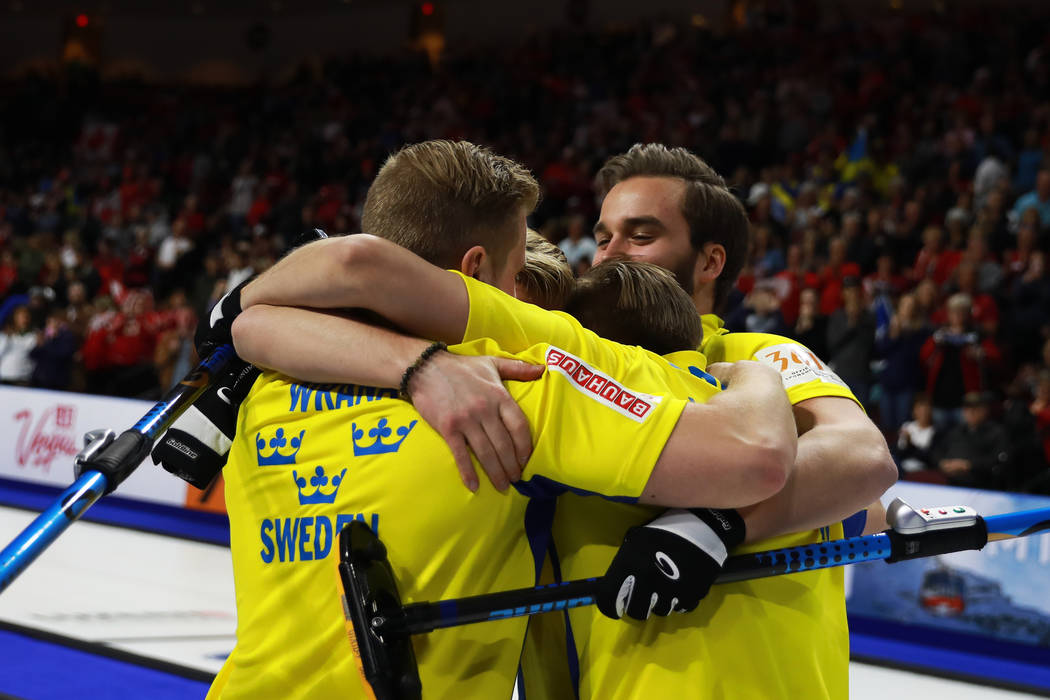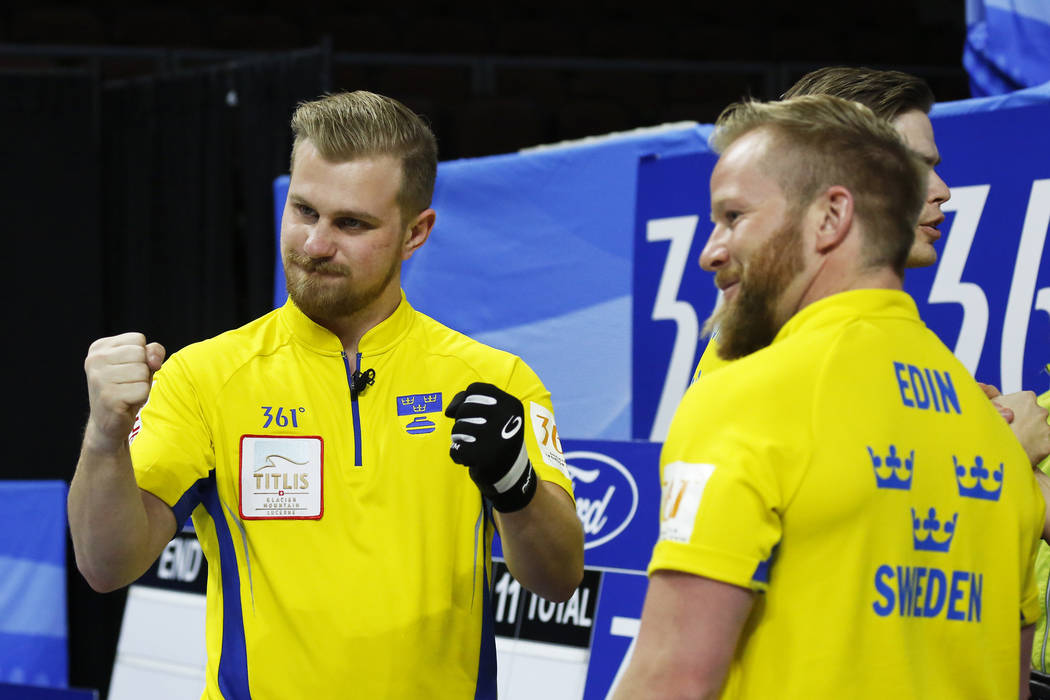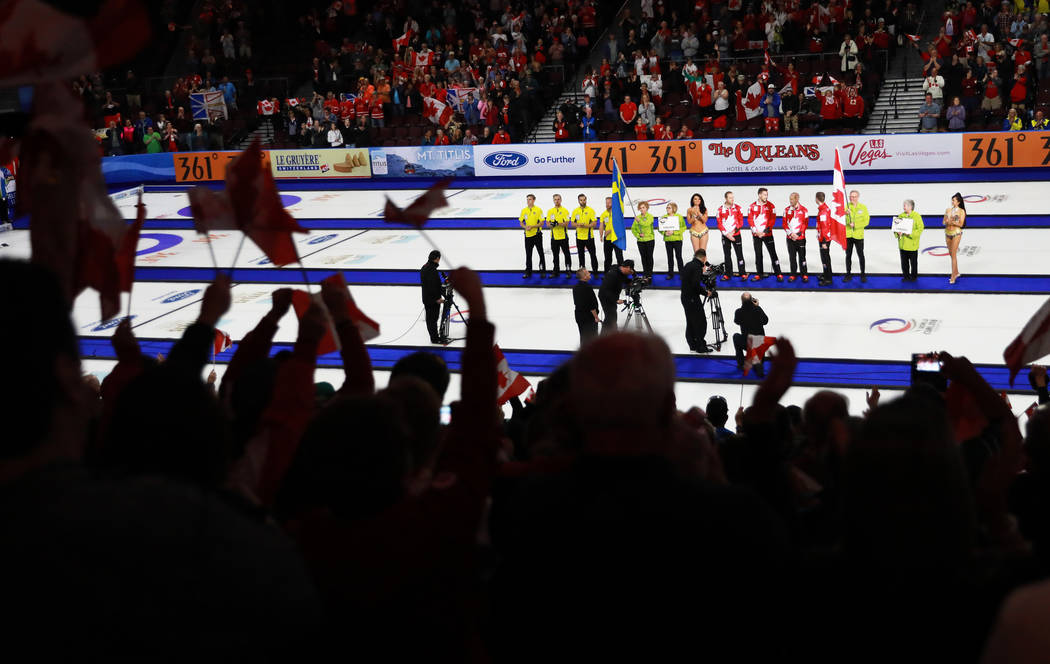 Niklas Edin had plenty of motivation and it showed during Sweden's dominant run at the World Men's Curling Championship.
The Swedish skip defeated Canada's Brad Gushue 7-3 on Sunday to capture the nation's eighth world gold medal in front of a pro-Canadian crowd at Orleans Arena.
Edin, vice-skip Oskar Eriksson, second Rasmus Wranaa, lead Christoffer Sundgren, alternate Henrik Leek and coach Fredrik Lindberg avenged last year's world championship finale loss to Canada. Gushue's crew defeated Edin's squad 4-2 in Edmonton, Canada.
The Swedes bounced back from losing to John Shuster and the United States in the gold-medal game of the PyeongChang Winter Olympics in February.
"We have a couple guys who haven't won the world championship," said Edin, 32, the oldest member of Team Sweden. "It's amazing for our team to really be on top after the Olympic loss, especially, and losing the world final last year as well.
"They (Canada) were way better than us last year, but I think this year, it was our turn."
Sweden won its first world championship since 2015 and ended Canada's two-year reign. Edin now has three world titles to go with his two Olympic medals, a silver in 2018 and a bronze in 2014.
"This week has been the most exhausting week I've been through in my life, I think," Edin said. "I've been tired the whole time. I tried to find gaps to rest between the games, but I just felt like we needed to save energy as much as we could through the round robin."
Edin was driven by team goals, but he also had unfinished business in Las Vegas. After coming up short in three Continental Cup appearances at Orleans Arena, Edin will finally leave Las Vegas with the first-place trophy.
Sweden posted a 13-1 record during its world championship run, with the team's only loss coming against Norway in round-robin play.
The nine-day event set an American attendance record with an announced total of 74,829, with many curling fans making the trip south from Canada.
"That's probably what disappoints me the most," Gushue said about letting the Canadian fans down. "We didn't put up a great performance here today and certainly didn't give them their money's worth."
Bronze-medal game
Scotland's Bruce Mouat defeated South Korea's Chang-Min Kim 11-4 to take third.
Mouat, Scotland's skip, vice skip Grant Hardie, second Bobby Lammie, lead Hammy McMillan and alternate Ross Paterson captured the country's first world medal since 2013.
Scotland finished with a record of 12-2 and South Korea ended its fourth-place run at 8-7.
Norwegian vice-skip Markus Hoiberg won the Collie Campbell Award.
Continental Cup returns
The Continental Cup will return to Las Vegas in 2019 after a one-year hiatus.
The four-day event will take place at Orleans Arena from Jan. 17 to 20. Las Vegas hosted the yearly event in 2014, 2016 and 2017.
London, Ontario, hosted the Continental Cup in 2018.
Contact Gilbert Manzano at gmanzano@reviewjournal.com. Follow @GManzano24 on Twitter.
World Men's Curling Championship standings
Gold — Sweden 13-1
Silver — Canada 11-4
Bronze — Scotland 12-2
South Korea 8-7
Norway 7-6
United States 6-7
Switzerland 6-6
Russia 5-7
Italy 5-7
Netherlands 4-8
Japan 3-9
China 3-9
Germany 1-11