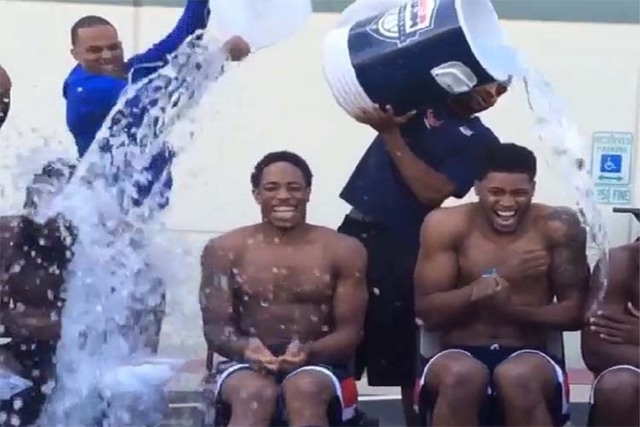 The challenge that has taken social media by storm and has participants shaking in their boots has reached the NBA. It's the ALS Ice Bucket Challenge, and it's all for charity.
Celebrities like Justin Timberlake and Ethel Kennedy have embraced the ice-cold endeavor and now Team USA is taking the plunge and dumping buckets of ice-cold water on themselves to spread awareness of amyotrophic lateral sclerosis, aka Lou Gehrig's Disease, All Ball reports.
Kevin Durant, Bradley Beal, John Wall, Damian Lillard, and J.R. Smith all agreed to the deal and they put it on Instagram.
The catch? Those not brave enough to accept the challenge and film it must donate to the cause. Brrrr.
Contact Ashley Casper at acasper@reviewjournal.com. Find her on Twitter: @TheCasperA