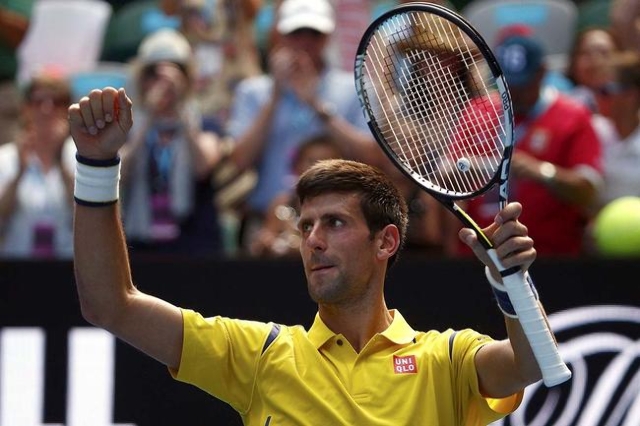 World No. 1 Novak Djokovic said Monday that he was offered nearly $200,000 to lose a first-round match in 2007.
Speaking to reporters at the Australian Open, Djokovic said he wasn't approached directly about a match at a tournament in St. Petersburg, Russia.
Djokovic made it clear that the offer was flat-out rejected and that he did not even attend the tournament.
"I was approached through people that were working with me at that time," Djokovic said. "It made me feel terrible because I don't want to be anyhow linked to this kind of — you know, somebody may call it an opportunity.
"For me, that's an act of unsportsmanship, a crime in sport honestly. I don't support it. I think there is no room for it in any sport, especially in tennis."
Players reacted this week to a BuzzFeed/BBC story that reported there has been widespread match-fixing in men's tennis and that authorities in the sport ignored it. The report did not name players because a direct link to betting could not be proved.
"I would love to hear names," Roger Federer said. "Then at least it's concrete stuff and you can actually debate about it. Was it the player? Was it the support team? Who was it? Was it before? Was it a doubles player, a singles player? Which slam? It's so all over the place. It's nonsense to answer something that is pure speculation. Like I said, it's super serious and it's super important to maintain the integrity of our sport. So how high up does it go?"
Like Sports News on Facebook: