The best of 2013 high school sports
December 25, 2013 - 10:23 pm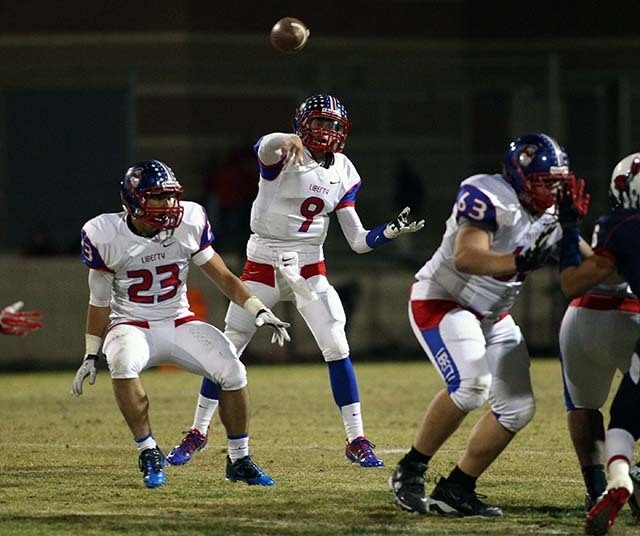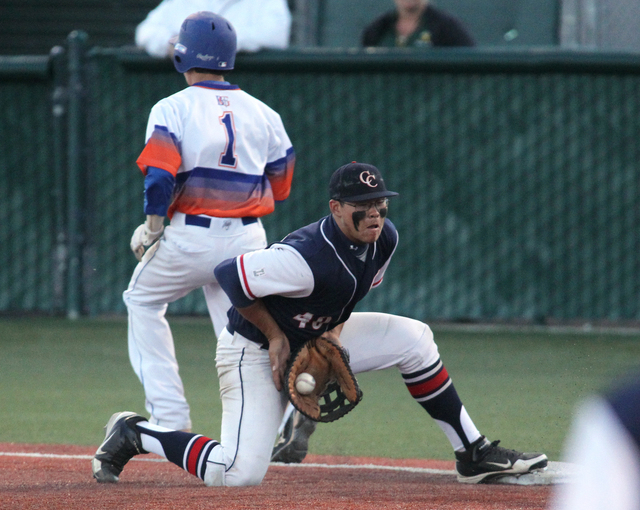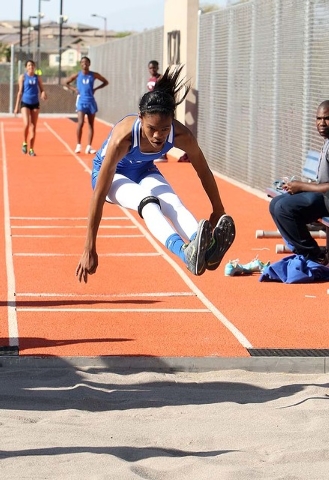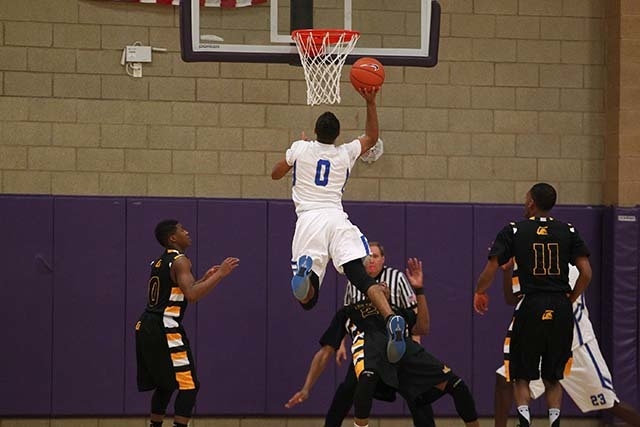 The end of the year brings plenty of celebrations. But it's unlikely that any of those parties will match the pure, unadulterated joy that high school sports titles bring.
Just ask Coronado graduate Chandler Blanchard. Blanchard was all smiles in May after he emerged from a postgame dogpile. Blanchard blasted three home runs and pitched a complete game to lead the Cougars to a 7-4 win over Bishop Gorman, ending the Gaels' streak of seven consecutive state baseball titles.
Blanchard's monster performance was one of many this year, and his team's title wasn't the only impressive one.
Here's a look back at some of the top high school sports moments of 2013.
In February, Bishop Gorman's boys basketball team topped Centennial 69-43 for a second consecutive state title and the school's fourth championship in five years (snore).
But the real drama came a night later when Desert Pines and Clark squared off for the Division I-A boys crown.
Clark led by as many as 17 points before Julian Jacobs and the Jaguars rallied for a 59-57 win and the school's first state basketball title.
Earlier that night, Faith Lutheran's girls team gave itself plenty to celebrate, beating Spring Creek 49-40 for the school's first girls basketball crown.
The spring brought fantastic individual performances, especially on the track. Gorman's Randall Cunningham posted the nation's top high jump mark, clearing 7 feet, 3¼ inches to claim the Division I boys title. His sister, Vashti, cleared 5-8 to win the girls crown and was among the top jumpers in the nation with a season-best mark of 6-0¼.
Liberty's Ashlie Blake proved to be one of the nation's elite throwers with a mark of 51-3½ in the shot put. Like the Cunninghams, Blake will be back to try to top those marks in the spring.
Centennial softball standout Savannah Horvath had a huge season, hitting .585 with 17 home runs and 87 RBIs. She was a big part of the reason the Bulldogs became the first large-school team from Southern Nevada to win back-to-back crowns.
Centennial's boys cross country team also ended a drought for Southern Nevada when the Bulldogs became the first large-school team from the area to capture a state title when the meet was held in the North since 1987.
Two soccer players posted marks not before seen in the state. Pahrump Valley's Sydney Sladek set the state's career goals mark with 205. Liberty's Danny Musovsky finished with 139 goals, more than any other large-school player.
Eldorado boys soccer coach Gerald Pentsil got his first state crown after 25 years as coach when the Sundevils beat Palo Verde 2-0 on Nov. 16. That same day, one of Pentsil's former players, Josh Jones, coached Tech to the Division I-A crown with a 4-1 win over Sunrise Mountain.
The football season could have been dubbed "The Year of the Nine." Liberty quarterback Tyler Newman matched a state record with nine touchdown passes against Del Sol on Oct. 11.
And four Southern Nevada players posted double nines, scoring on plays of 99 yards. Mojave's Ty Flanagan had a 99-yard touchdown run against Boulder City on Aug. 30. Legacy's DeMichael Walker had a 99-yard kickoff return against Hurricane (Utah) on Sept. 7. Pahranagat Valley's Jordan Cryts caught a 99-yard touchdown pass against Spring Mountain on Sept. 27, and Centennial's Lantz Worthington had a 99-yard touchdown run against Palo Verde on Nov. 22.
For those of you who couldn't figure it out, yes, those plays tied national records.
Gorman rolled to a 48-14 victory over Reed for the Division I state crown. No, that wasn't the ninth straight title for the Gaels; it just felt that way.
Actually, it was the school's fifth straight, as the Gaels became the first large school to win five in a row since Reno did it from 1924 to 1928.
Faith Lutheran rebounded from an 0-2 start to win 12 consecutive games to win the Division I-A football title, the school's first football crown.
And for those who think Gorman's streak is impressive, consider Pahranagat Valley's feat. The Panthers won their sixth consecutive eight-man state football title, and the Panthers ran their winning streak to 69 games, the nation's longest such streak.
Centennial girls basketball coach Karen Weitz won her 500th game on Dec. 10, becoming the second girls basketball coach to reach the 500-win plateau in state history.
What will 2014 bring? Chances are, plenty more dogpiles, celebrations and fantastic performances.
Contact Nevada Preps editor Damon Seiters at dseiters@reviewjournal.com or 702-380-4587.