Thiago Silva's contract terminated by UFC after arrest in Florida
February 8, 2014 - 8:35 am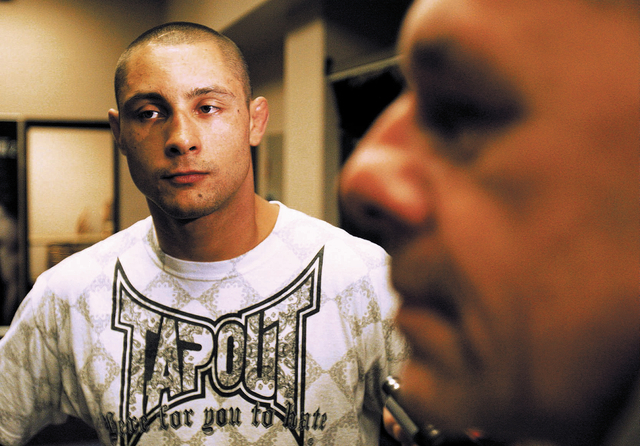 Ultimate Fighting Championship veteran Thiago Silva was released from the organization Friday after a series of domestic disputes escalated into a standoff with police Thursday night and resulted in the fighter's arrest.
"The Ultimate Fighting Championship has terminated the contract of Thiago Silva, effective immediately," according to a statement on the UFC's website.
Silva, 31, was arrested after he barricaded himself inside his south Florida home and was jailed in Broward County. He originally was charged with attempted murder, aggravated battery and resisting an officer, according to a Broward Sheriff's Department arrest report. A judge threw out the attempted murder charges Friday morning, according to TMZ Sports.
The judge ordered Silva held without bond as he still represents a threat and, as a Brazilian citizen, is a flight risk.
According to the police report, Thursday's incident started with an altercation outside Pablo Popovitch Mixed Martial Arts Academy in Oakland Park, Fla. The report said Popovitch has been romantically involved with Silva's wife, Thaysa, who also trains at the academy.
Thaysa, who has been married to Silva for 13 years, told police Silva was intoxicated when he pulled up to the gym and began honking his horn continuously. She went to his car, and he brandished a gun and told her she "had 10 seconds to bring Pablo outside." Silva warned he would go inside and "start shooting everyone" if Popovitch didn't comply.
Popovitch appeared outside briefly, only to retreat to the gym, lock the door and call 911.
Later in the evening, Silva was taken into custody at his Fort Lauderdale home after a nonviolent standoff with a SWAT team.
The incident was the latest in a recent string of domestic disturbances between the couple, who separated in 2012, according to the police report.
Police were called to the home Jan. 30 after Silva pointed a gun at his wife and threatened to kill her during an argument about her extramarital affair. He allegedly placed the gun in her mouth while holding her down on the couch.
Thaysa Silva called 911 on Wednesday to report threatening text messages from her husband, including one that said "you are going to die."
Silva (16-3) had been scheduled to fight Ovince St. Preux at UFC 171 on March 15 in Dallas. The Brazilian fighter competed in the UFC since 2007, compiling a 7-3 record. He had two additional wins overturned after failed drug tests for which he also served suspensions.
Silva failed a test in Nevada in January 2011 for providing a "nonhuman" urine sample after what originally was a unanimous decision over Brandon Vera. Silva then tested positive for marijuana in Macau after a submission victory over Stanislav Nedkov in November 2012.
UFC president Dana White didn't mince words when discussing Silva's future with the organization Friday with TMZ.
"This guy will never fight in the UFC again," White said.
Silva last fought Oct. 9, winning a unanimous decision over Matt Hamill.
Contact reporter Adam Hill at ahill@reviewjournal.com or 702-224-5509. Follow him on Twitter: @adamhilllvrj.