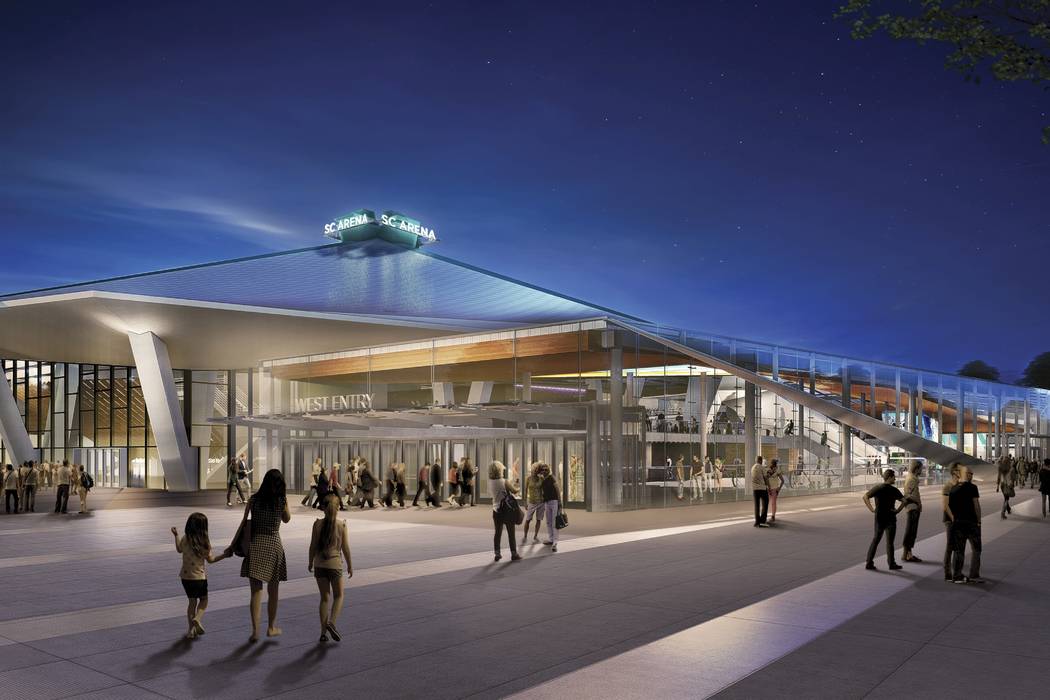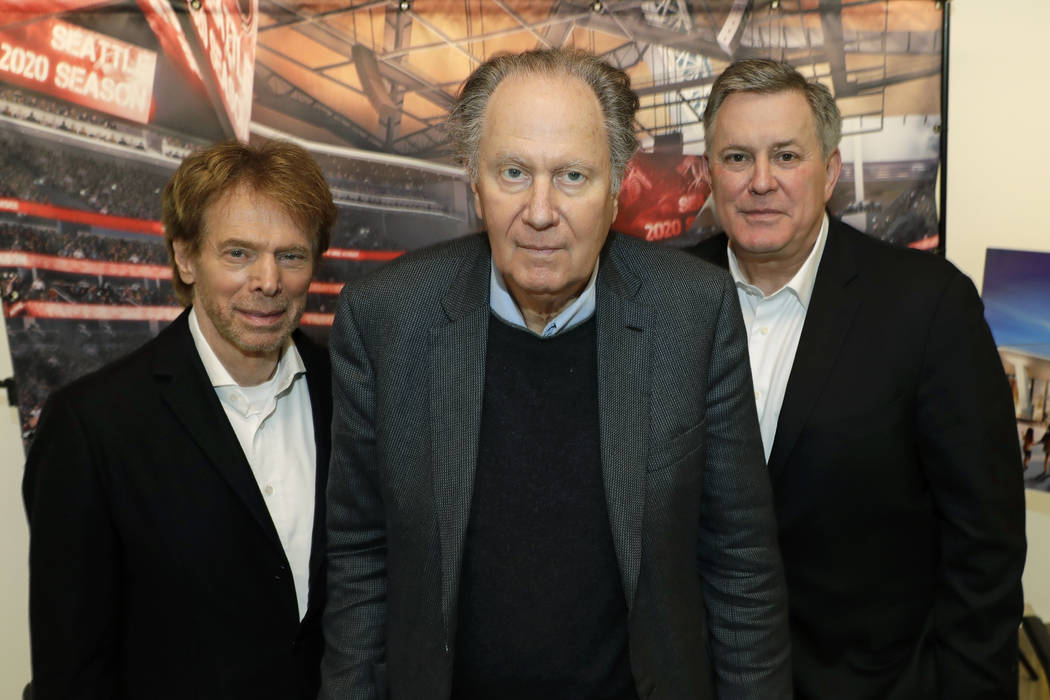 SEATTLE — Apparently, sports fans in Seattle are ready for the NHL.
The group looking to bring an expansion team to Seattle for the 2020 season said it surpassed 25,000 ticket commitments in two hours after kicking off its season-ticket drive Thursday.
The season-ticket drive is one the steps required by the NHL as part of the expansion process and is meant to gauge the interest in the market. Fans were required to put down a deposit of $500 per ticket or $1,000 for club tickets.
If the first day is any indication, Seattle and Oak View Group will have no problem demonstrating the desire for an NHL franchise in Seattle.
By comparison, a similar season-ticket drive to gauge the interest in Las Vegas took two days to reach 5,000 deposits and a month to reach 9,000.
Backers of NHL team in Seattle hope for June decision
Hollywood producer Jerry Bruckheimer has been hosting hockey games for a quarter-century. Now he wants to do it on a much bigger scale.
The filmmaker of "Flashdance," "Beverly Hills Cop" and "Top Gun" fame joined his partners — billionaire David Bonderman and Oak View Group Chief Executive Tim Leiweke — on Wednesday in discussing for the first time publicly why they're trying to bring a professional hockey team to Seattle.
One answer, they said, is that the city deserves one: It's been more than a century since the old Seattle Metropolitans won the Stanley Cup, and a decade since Seattle's last major men's professional winter sports franchise, basketball's SuperSonics, bolted for Oklahoma City. Seattle is the biggest market in the nation without a major winter sports team.
The group submitted its application for an expansion team with the NHL in February and said Wednesday they hope to hear in June whether it's accepted.
The group is also planning to renovate KeyArena, where the Sonics used to play, to the tune of $660 million — including $20 million in acoustic treatment requested by Seattle's beloved Pearl Jam — and if they're approved, the league expansion fee will run approximately $650 million, all privately financed. They say if everything goes according to plan they'll have an NHL team ready for the 2020-21 season.
Bonderman, who graduated from the University of Washington and Harvard Law School before embarking on a career in private equity, would be the principal owner of the team, though he said he wouldn't be involved in day-to-day operations. As a part-owner of the Boston Celtics, he said he has learned how fun running a sports team could be.
"It shows you what you can do with the right kind of team, the right kind of spirit, and how much people appreciate having the ability to go see these kind of games," he said.