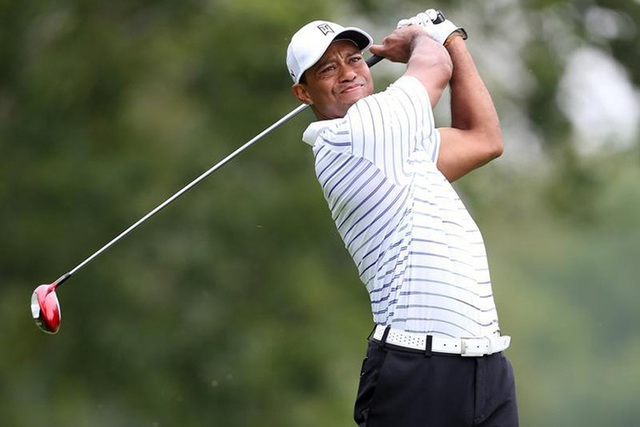 Tiger Woods, a 14-time major winner who continues his hiatus from the PGA Tour to work on his game, has dropped out of the world's top 100 golfers to No. 104.
The last time Woods was out of the top 100 was in 1996 — the year he turned pro as a 20-year-old. On Sept. 29, 1996, Woods was ranked No. 225, and the following week he won the Las Vegas Invitational for his first PGA Tour win.
The 39-year-old Woods has not played since withdrawing from the Farmers Insurance Open on Feb. 5. Most recently, he skipped the Arnold Palmer Invitational — a tournament he has won eight times — and said he hoped to be ready for the Masters, which starts April 9.
Woods announced on Feb. 11 that he will not play another PGA tournament until he thinks he can compete "at the highest level."
Woods has played in just 11 tournaments over the past year and finished just four of them. He withdrew from three, missed the cut for three and missed a secondary cut for one.
Woods missed the cut at the Phoenix Open on Jan. 30, shooting a career-low 82 in the second round. He then withdrew from the Farmers Insurance event the following week because his surgically repaired back remained tight after a fog delay at Torrey Pines.
Woods, with 79 PGA Tour wins, is three victories short of Sam Snead's record of 82 victories and four shy of Jack Nicklaus' mark of 18 major titles. Woods has not won a Grand Slam event since the 2008 U.S. Open.
RELATED:
Tiger Woods drops out of top 50 for first time in 3 years
Tiger Woods drops to lowest ranking since 1996