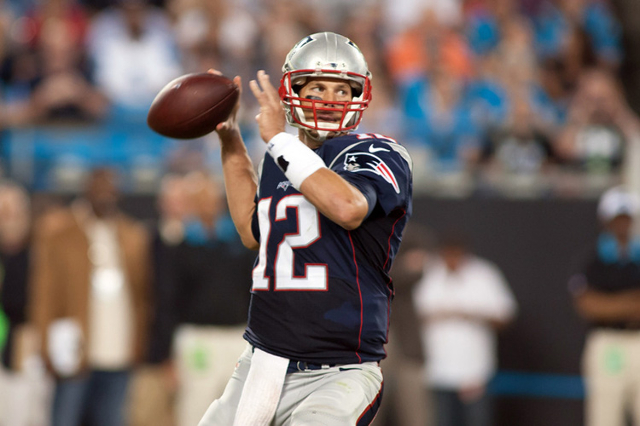 Tom Brady apparently wants to take a mulligan for his recent endorsement of golfing buddy Donald Trump for president.
On the day of the second Republican debates two weeks ago, the New England Patriots quarterback was asked by reporters about a Trump campaign hat in his locker and if The Donald "has what it takes" to win.
"I hope so," Brady replied. "It would be great. He'd have a putting green on the White House lawn. I'm sure of that."
Those comments resulted in headlines across the country that read "Tom Brady endorses Donald Trump."
In an interview with Boston radio station WEEI on Monday, Brady was asked if his remarks were taken out of context.
"It's just a different world than when I started in professional football," Brady said. "Even an off-handed comment like that, like you said, that people may run with. And I understand why people do run with it, because you get the clicks and that type of stuff. It's just people doing their job. A comment like that, I try to have fun with certain things."
So will Brady vote for Trump?
"I mean, look, I've known him for a long time. He's been a fun guy that I've had a lot of time around," Brady said. "Whatever I vote is going to be my own personal choice based on how I feel. I don't even know what the issues are. I haven't paid attention to politics in a long time. It's actually not something that I really even enjoy. It's way off my radar."
Guess that means Brady will go with his standard write-in candidate: Bill Belichick.