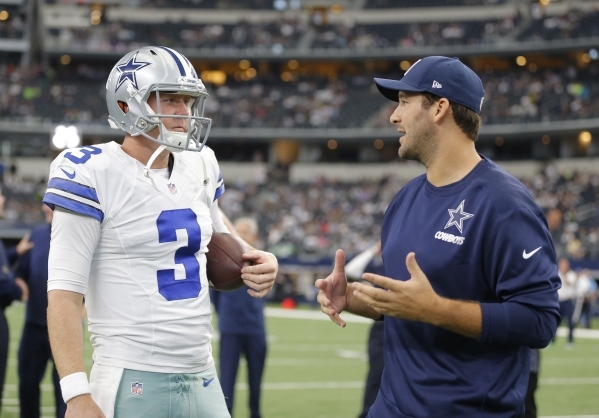 Despite returning to a Dallas Cowboys team that's in dire straits at 2-7 and mired in a seven-game losing streak, quarterback Tony Romo has high hopes for the rest of the season.
He sent out a tweet this week with a link to a classic scene from the movie "Major League" in which Tom Berenger's character, Jake Taylor, tells a somber locker room, "Well then I guess there's only one thing left to do. Win the whole (expletive) thing."
The Cowboys are certainly capable of making a run in the weak NFC East. A win over the Miami Dolphins on Sunday would move Dallas within two games of the division-leading New York Giants (5-5) with six to play.
If all else fails, Romo could always make some crownies.
Like Sports News on Facebook: