Towering duo makes Arbor View major contender
Updated March 8, 2017 - 2:47 pm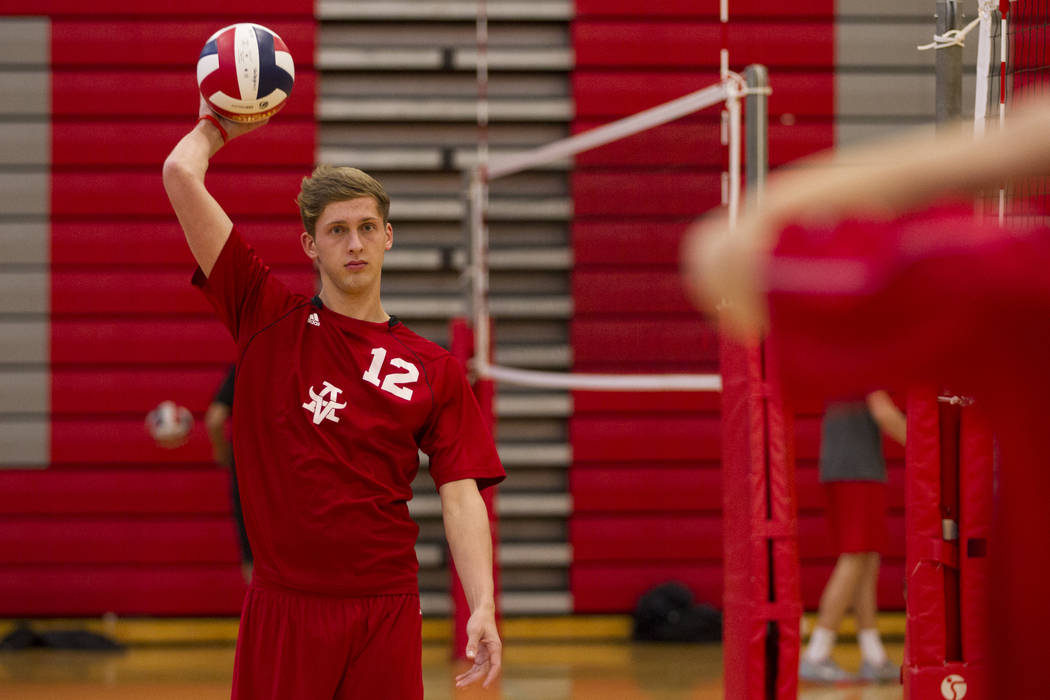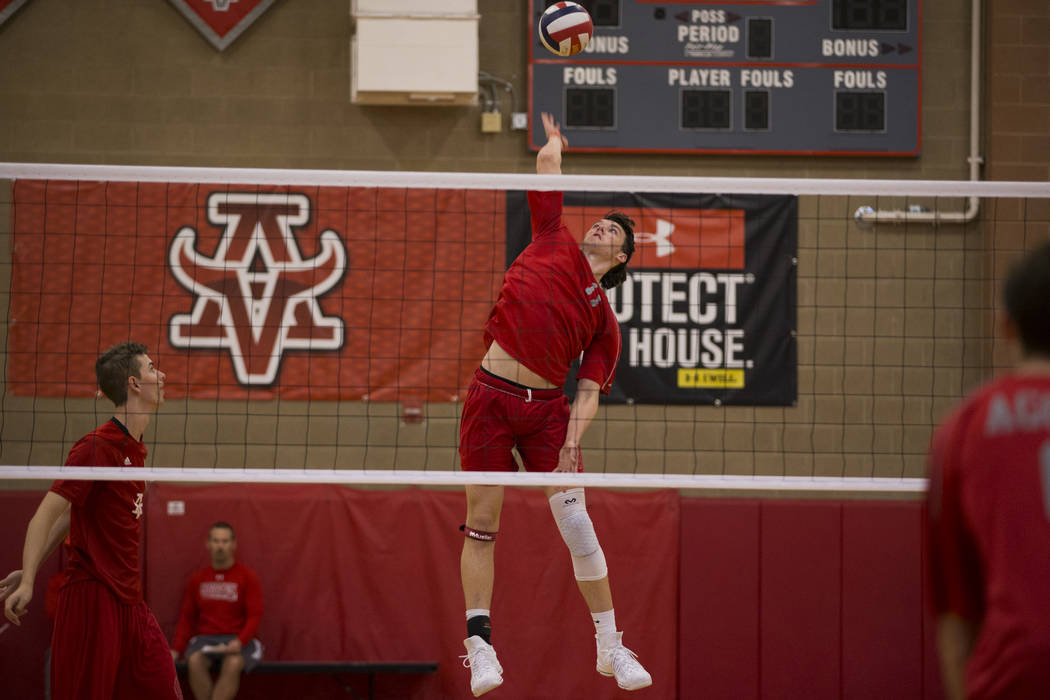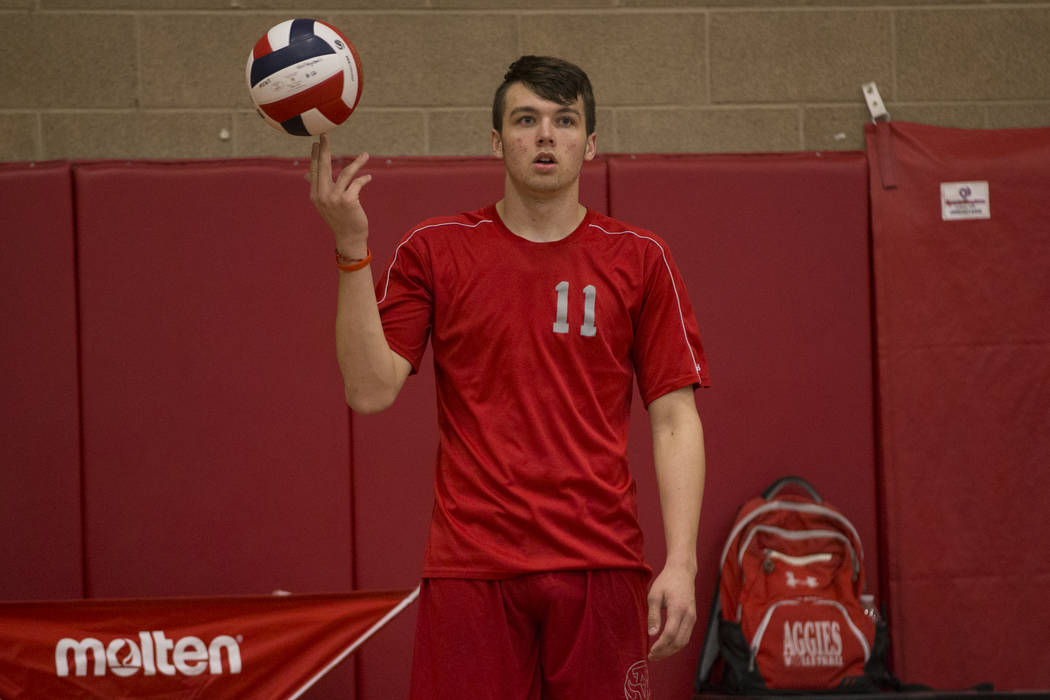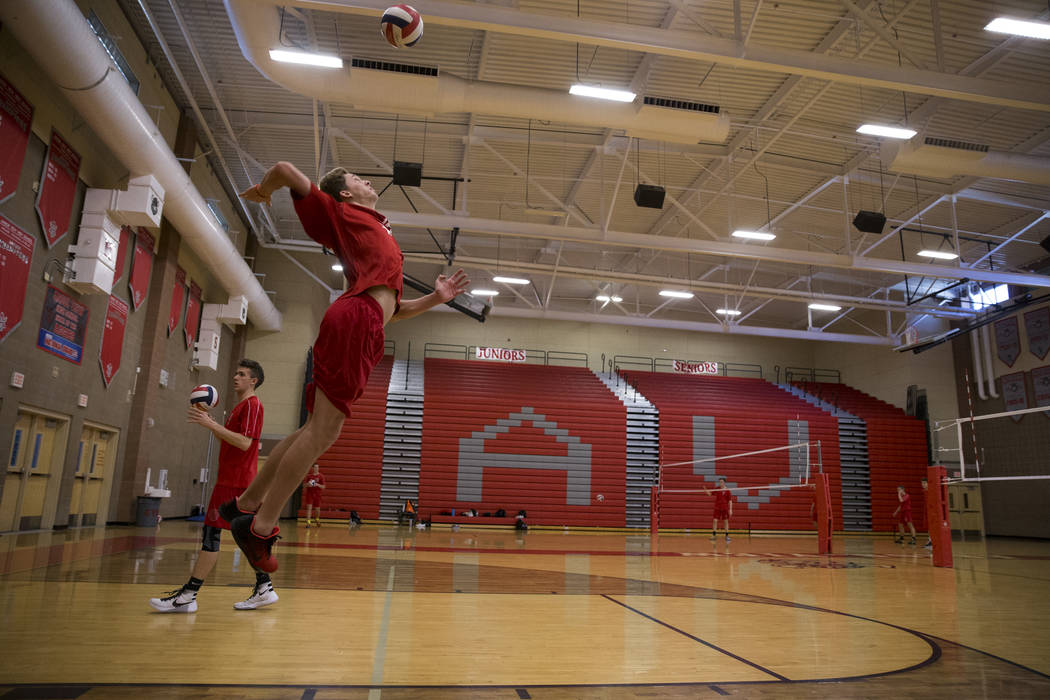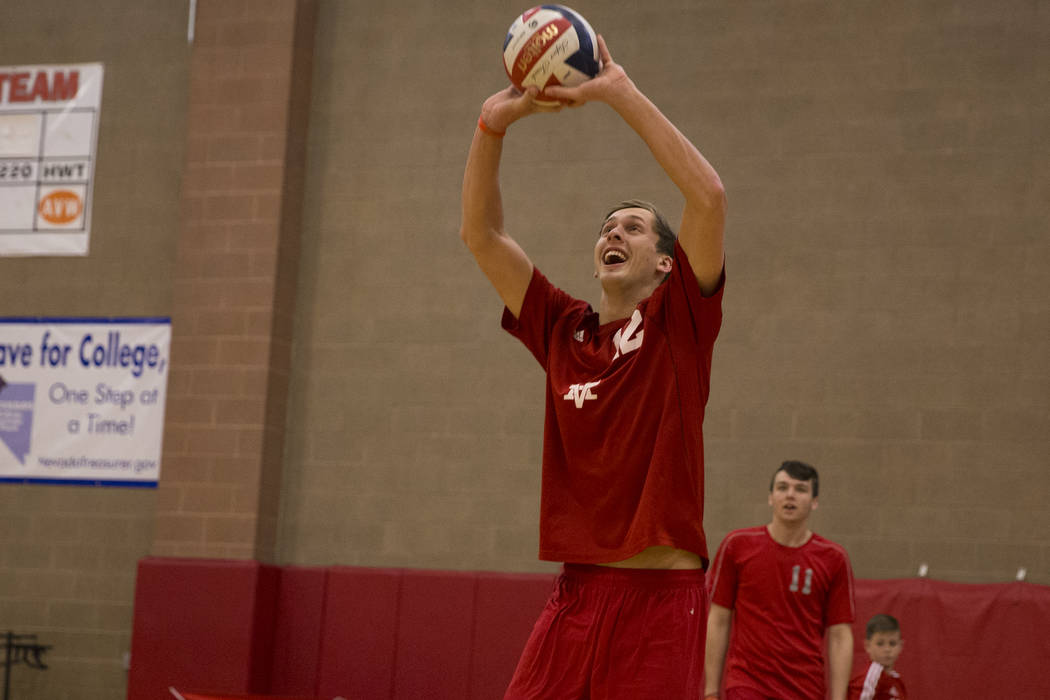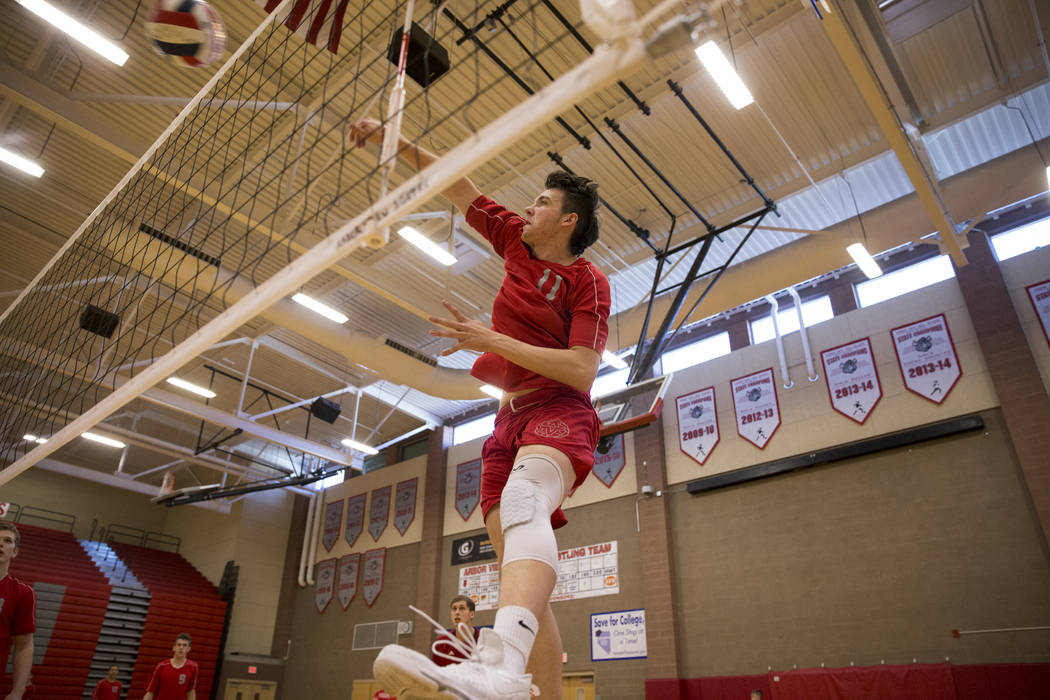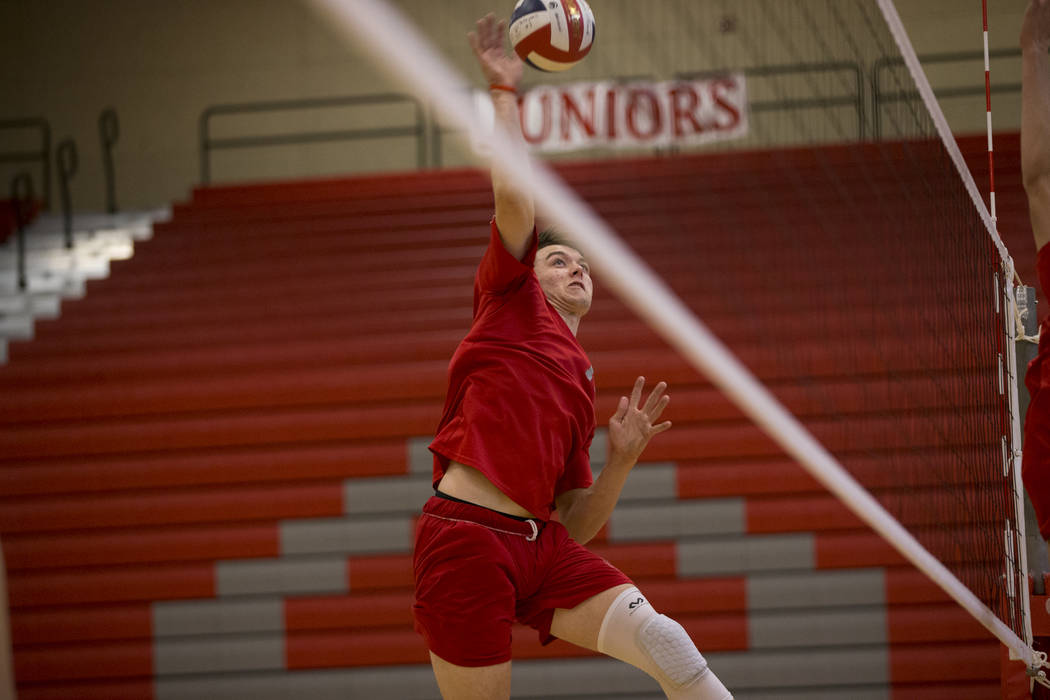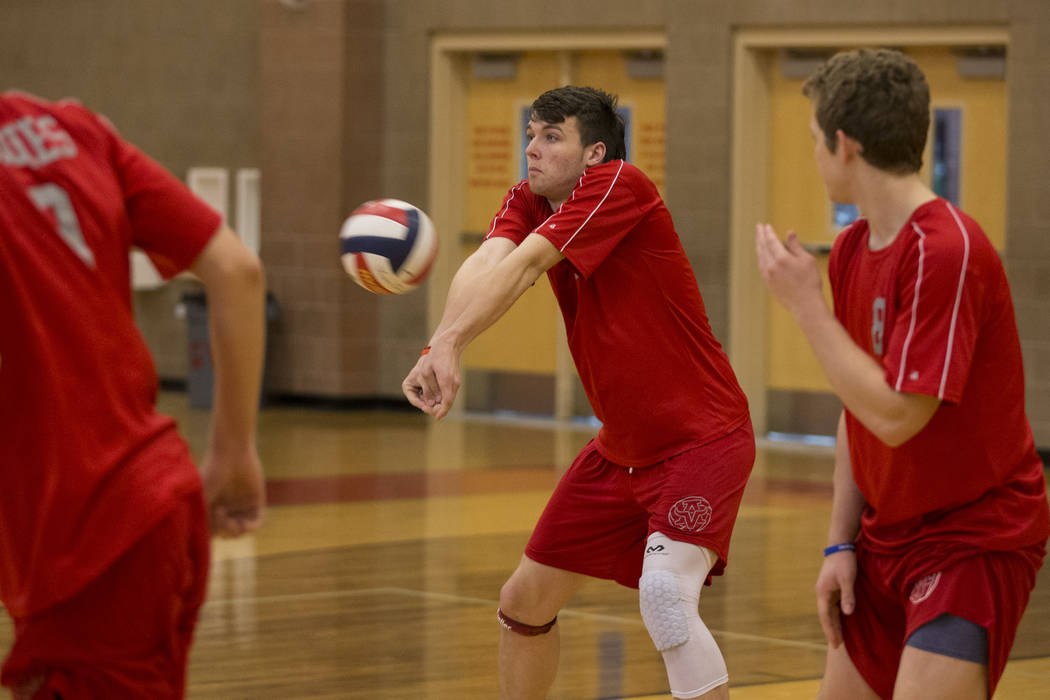 Treven Clizbe and Brenden Wagner each has the ability to take over volleyball matches and be the most dominant player on the court.
But it's the Arbor View teammates' value as a duo that makes them greater than their individual parts. And, for them, that applies everywhere — during the club or high school volleyball season and outside of school.
"(We hang out) all the time," Wagner said. "Best friends. Brothers."
The towering pair will demonstrate that chemistry to the rest of Southern Nevada, and it could lead to unchartered territory for the Aggies this season — perhaps in the form of a state championship.
Arbor View, the defending Sunset Region champions, will kick off its season with high expectations when it hosts Sierra Vista at 6 p.m. Thursday before participating in the Las Vegas Invitational over the weekend.
"This is the best team we've ever had," said Arbor View coach John Gibbons, in his sixth season. "And these are the best two players we've had at Arbor View volleyball-wise."
Clizbe and Wagner — both first-team all-state performers last season — will garner most of the attention for Arbor View this season. The outside hitters are Southern Nevada's top one-two punch, and each has the ability to contend for Player of the Year honors.
"I just try not to think about it," said the 6-foot-5-inch Clizbe. "I try not to put too much pressure in my head, so I stay out of my own head. That's the best — not focus on it and try to play how I can play on the court."
It's hard, however, for other teams to do the same. Both Clizbe and Wagner, who is 6-6, play for one of the top club volleyball programs in town — Vegas Xtreme — and have experience playing at the U.S. Junior National level. They made the A1 Junior National program last year, and both are expected to move on to the collegiate level.
"Having two college-level kids that love the game is awesome," Gibbons said. "And they're not selfish, either, so that's a cool thing I like. They try to get other people involved."
Clizbe, the defending Northwest League Player of the Year and a Benedictine University at Mesa (Arizona) signee, had 614 kills, 39 aces, 39 blocks and 259 digs last season. Wagner, meanwhile, finished with 548 kills, 41 aces, 35 blocks and 230 digs for Arbor View, which finished 36-4 last season and lost a four-set match to Foothill in the state semifinals.
But rather than focusing on statistics or last year, Wagner said the team's attention has shifted elsewhere. The Aggies, who have returned six starters, are entering this season with a different mindset — one that could lead to a memorable season.
"We're preparing a lot better than we did last year," Wagner said. "We're more focused on the court and are working hard to (reach) our goal as a team."
Everyone, on and off the Arbor View team, knows what that goal is. Now it's just a matter of playing it out.
"For the whole team, I just want them to have fun with each other and enjoy this," Gibbons said. "We're senior dominant, so I want them to enjoy their senior year. And everything else will take care of itself."
Said Clizbe: "I'm liking how it is so far. I have a lot of faith in these kids, even people who haven't played and are coming up from being freshmen and the underclassmen."
Contact reporter Ashton Ferguson at aferguson@reviewjournal.com or 702-383-0430. Follow @af_ferguson on Twitter.
Complete coverage of high school sports