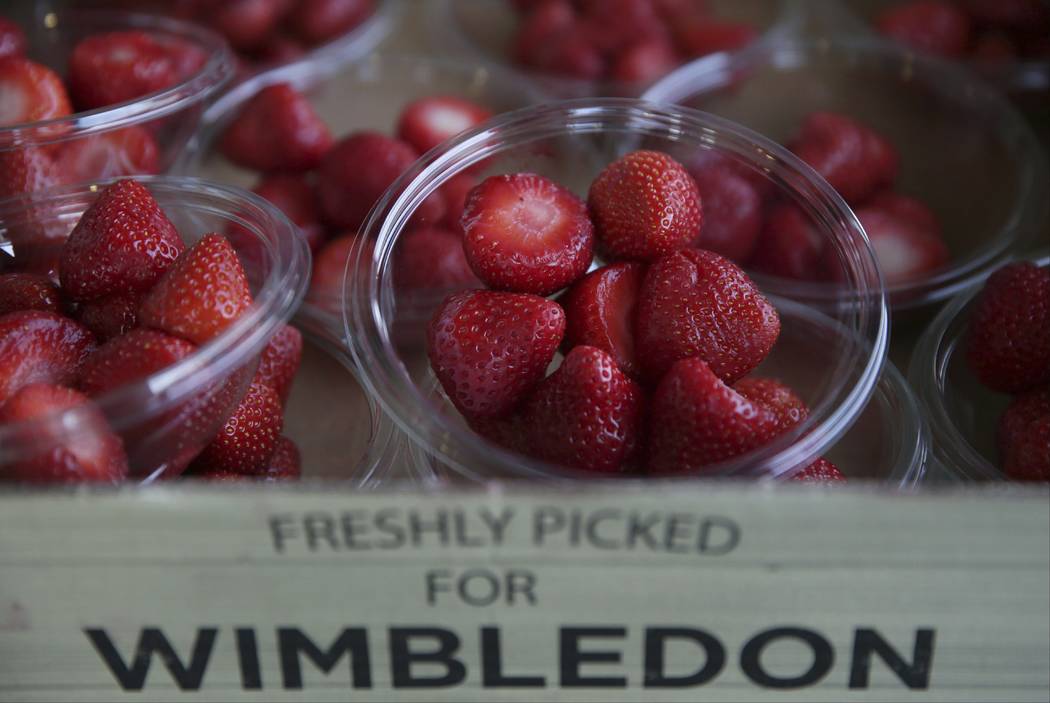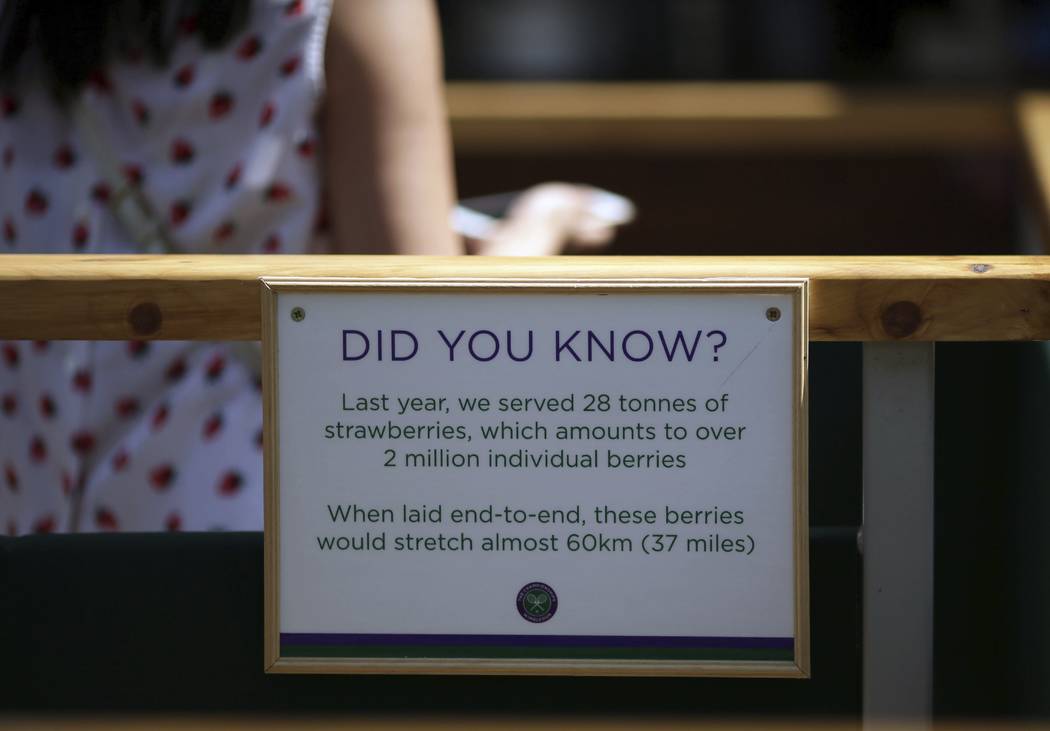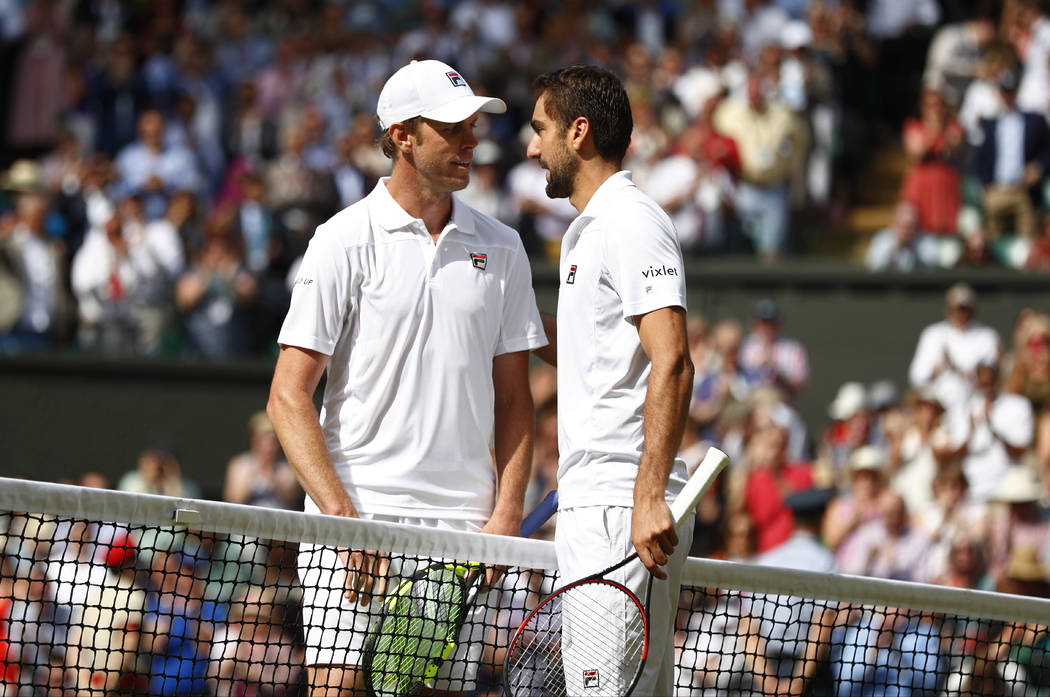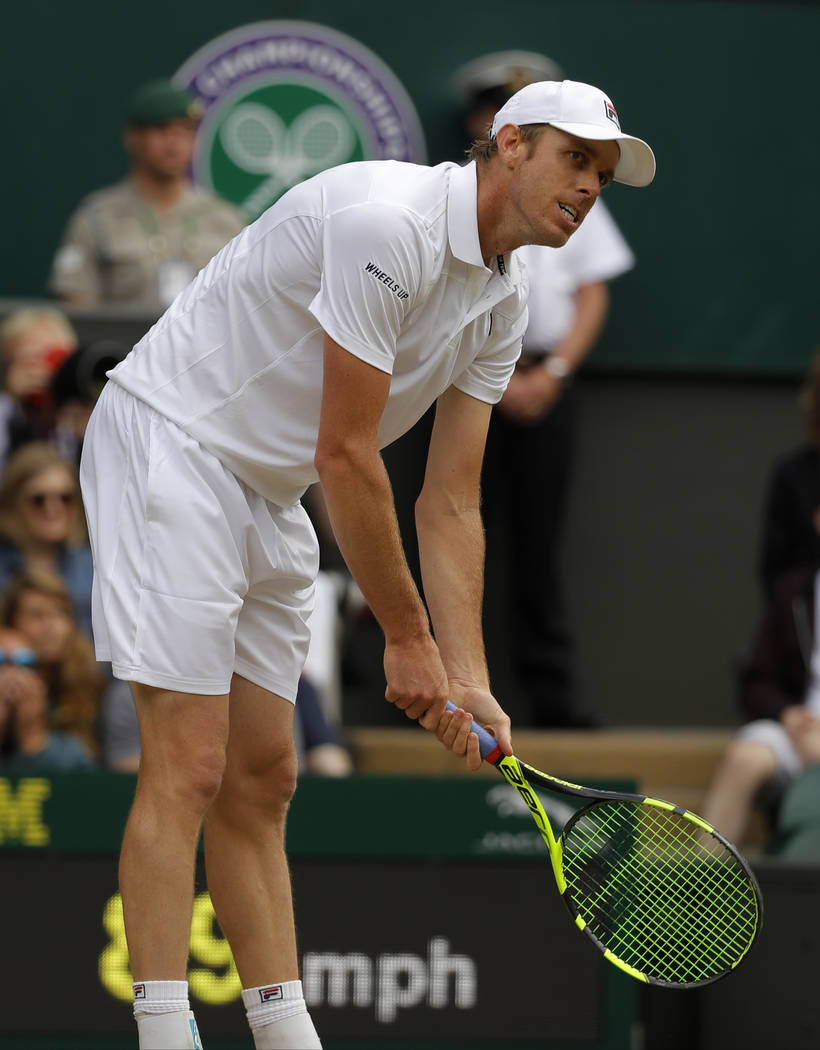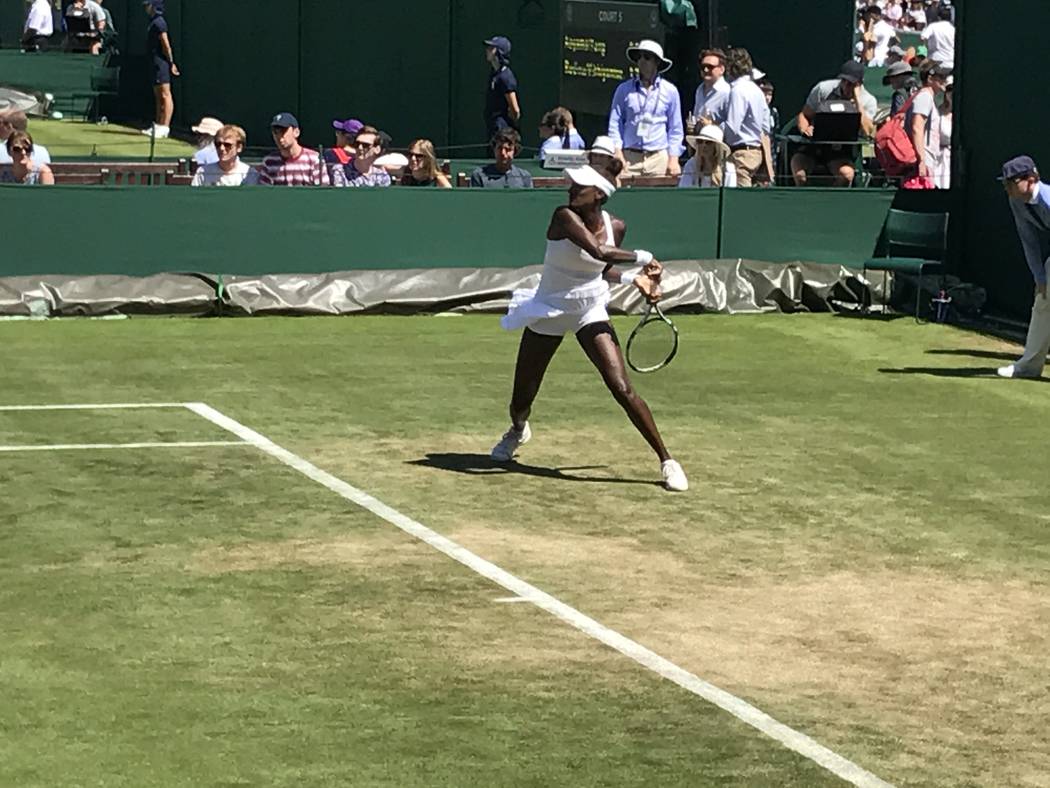 LONDON — Sam Querrey appreciates tradition.
The 29-year-old Southern Californian, who reached the semifinals of Wimbledon before losing to Marin Cilic 6-7 (6), 6-4, 7-6 (3), 7-5 on Friday, has no trouble dressing in all white. He loves the feel of the grounds, the politeness of the personnel, the knowledge of the fans, even when they're rooting against him.
The flying ants? He can live without them.
It's Wimbledon. It's different. It's unlike any event in tennis, and it's one of the few remaining sporting events at which tradition not only matters, it's embraced.
"It's like the Masters in golf," said Querrey, who along with his parents, Mike and Chris, were partners with Jeff and Sandy Foley running the Darling Tennis Center in Las Vegas from 2010 to 2015. "They do a good job of sticking to the rules. Things are black and white."
Bob and Mike Bryan, who are three-time men's doubles champions at Wimbledon but lost in the second round this year, said the same thing.
"It's special," Mike Bryan said. "You don't get this kind of feeling at any other tournament."
Bob Bryan said: "It really is unique. The way they treat the players. The way the fans act. There's no other tournament like this."
The fans expect things to be the way they are, just like the players. They're here for the tennis and to go through the Wimbledon experience. By the time the men's singles champion is crowned Sunday, close to 500,000 will have attended over the course of the fortnight.
"It's about the passion for the Wimbledon brand," said Mick Desmond, the tournament's commercial and media director.
A player's dream
Asia Muhammad had waited her entire life for the chance to play at Wimbledon. The 26-year-old Las Vegan got her first chance this year, as she and Taylor Townsend made the women's doubles draw before losing in the first round.
"It's a different feeling," Muhammad said. "It's the best grass you're going to find. The club itself is so nice. The locker room is amazing. You can feel the history the moment you get here."
Sometimes the grass can be a player's worst enemy. American Bethanie Mattek-Sands found that out when she lost her footing and severely injured her knee during her third-round match. Other players complained about some of the courts playing slippery during the first week, as unusually high heat dried out the playing surface.
Muhammad also lost her first-round mixed doubles match with Nicholas Monroe, so her stay was just a couple of hours. Yet, she said it was worth the long plane ride for the experience.
"It leaves you with the impression that you want to be back here," she said.
Staying modern
It's not just the quaint customs such as having strawberries and cream and washing them down with champagne, or queueing (waiting on line) for the chance at tickets, or the players keeping the towels they are using during their matches. It's about preserving the past while trying to stay modern.
There's a major social media push that includes an app, a user-friendly website and page views that are in the millions at any given moment. Last year, there were 542 million page views, 21 million unique devices and 71 million visits.
Desmond said it's possible to be modern and maintain tradition.
"There's certainly a balance we try to achieve," he said. "But we work very hard to maintain what we've got. It's our attention to detail that allows us to be what we are."
Desmond said the comparisons with the Masters is fair. In fact, the two entities work together, share information and visit each other, taking notes on how each operates and preserves what it considers sacred.
One striking resemblance? The lack of corporate logos. At Wimbledon, the few sponsors are discreetly made visible on the courts. There are only 13 corporate sponsors, better known as "official suppliers."
"We wouldn't go much further," Desmond said of adding sponsors. "We like having deep partnerships."
A cash cow
There's no lack of money being generated by the All England Club. The women's singles champion will get 2.2 million British pounds ($2.88 million), same as the men's winner. That's a far cry from the 12 guineas Spencer Gore won in 1877 as the first Wimbledon champion.
Between the millions in ticket sales, the broadcast rights the BBC and ESPN paid and the corporate sponsors, there's no need to worry about paying out the 31.6 million pounds ($41.42 million) in total prize money. Desmond would not say how much revenue is generated: "We never discuss money."
Bucket list item
Querrey remembers watching Wimbledon as a kid and thinking how cool it would be to play there.
"It's the best tournament," he said. "If you're a player or a fan, it's like a bucket list item."
Querrey said the entire Wimbledon experience makes it special for him. Even an attack of flying ants in his face during his second-round match with Nicoloz Basilashvilli didn't detract from his time.
"I asked the umpire about maybe stopping to play and he just laughed," Querrey said. "If it were bees or something, I'm sure they would have stopped."
Querrey doesn't want anything to change, either.
"Whoever their president is, that committee or board, it's those guys making sure they abide by those rules and keep the tradition going," he said. "As long as they stay strong behind that, this tournament will continue to have great tradition and continue to be a special place."
Contact Steve Carp at scarp@reviewjournal.com or 702-387-2913. Follow @stevecarprj on Twitter.