UNLV continues win streak vs. Cal State Fullerton
December 28, 2013 - 10:03 pm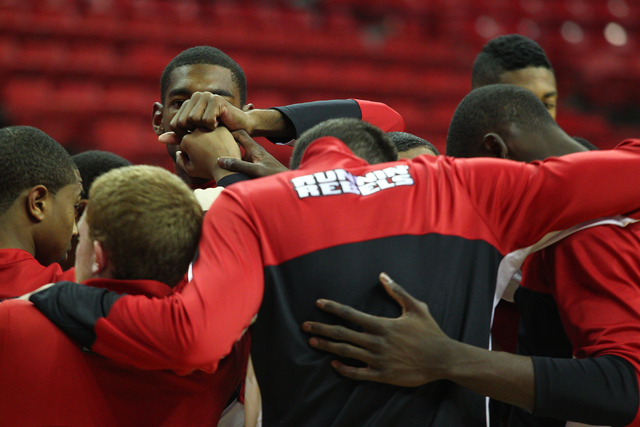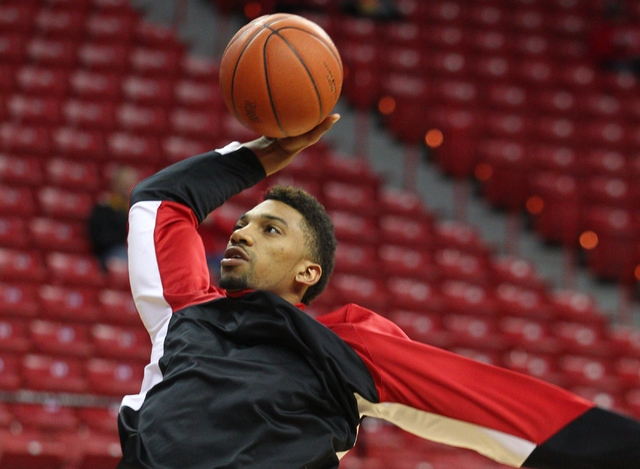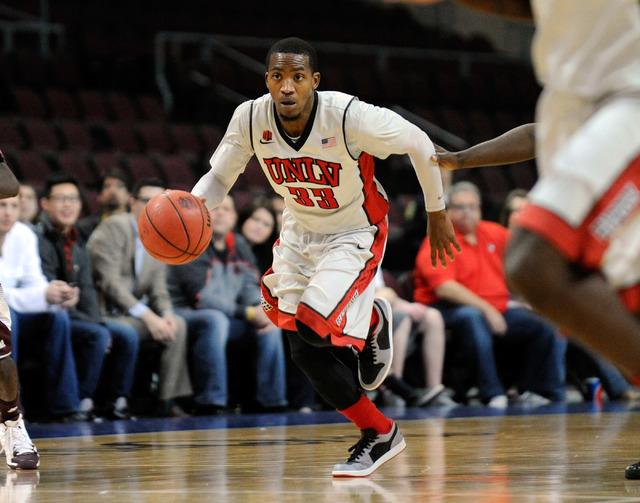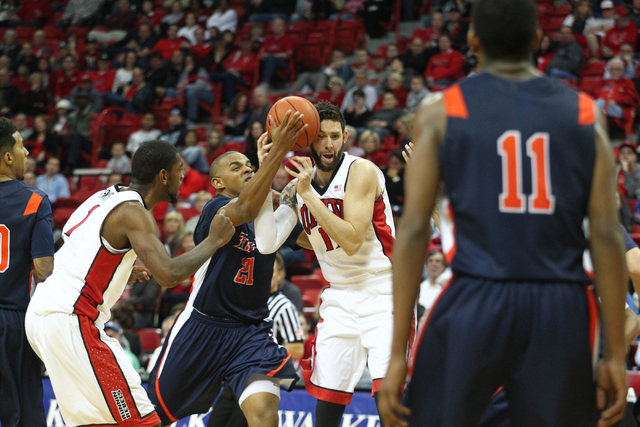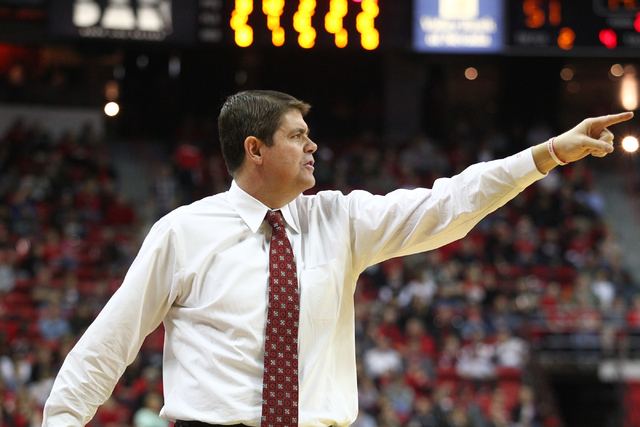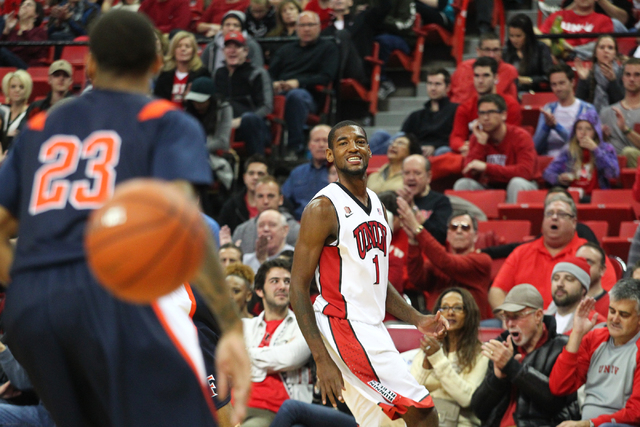 Bryce Dejean-Jones scored 19 points and Roscoe Smith recorded 17 points and 14 rebounds as UNLV closed its nonconference schedule by beating Cal State Fullerton 83-64 at the Thomas & Mack Center.
The Rebels (9-4) open the Mountain West season Wednesday at Fresno State.
Kevin Olekaibe, a senior guard who transferred from Fresno State, and Khem Birch each finished with 12 points for UNLV.
Michael Williams led the Titans with 13 points, all in the first half.
HALFTIME REPORT
Kevin Olekaibe made three 3-pointers to spark UNLV to a 39-27 halftime lead over Cal State Fullerton.
Olekaibe and Bryce Dejean-Jones were the Rebels' top scorers with nine points.
Michael Williams carried the Titans with 13 points.
UNLV shot 12-for-25 from the field, 6-for-9 from 3-point range.
PREGAME REPORT
After a disappointing November, UNLV coach Dave Rice has seen plenty of encouraging signs from his basketball team in December.
"Our defense has been good and kept us in games all season. Now, we're making shots and executing much better on the offensive end," he said. "We just need to make sure that we keep the edge that we've had. League play is just one game away."
The Rebels (8-4) wrap up their nonconference schedule by hosting Cal State Fullerton (5-7) at 7 p.m. at the Thomas & Mack Center.
Early-season home losses to UC Santa Barbara, Arizona State and Illinois knocked UNLV off the national radar, and its hopes of reaching the NCAA Tournament now rest solely on Mountain West play.
On a five-game win streak that followed a five-point loss at No. 1 Arizona, the Rebels are set for their final tuneup before opening the conference season at Fresno State on Wednesday.
Fullerton, which has won three of its past four games, is led by veteran guards Michael Williams and Alex Harris.
Junior forward Roscoe Smith is UNLV's top scorer (12.8) and rebounder (13.1) through 12 games, and he leads the nation in rebounding.
Junior point guard Deville Smith, the Rebels' offensive catalyst in their four-game run to the Las Vegas Classic championship on Monday, moves back into a starting role today. Rice said he made the switch because freshman Kendall Smith, who started the past 10 games, returned late for a post-Christmas practice.
UNLV has won its past five games by an average of 22 points.
The Rebels and Titans are meeting for the first time since 1996, when UNLV won 68-59 in Las Vegas.
Contact reporter Matt Youmans at myoumans@reviewjournal.com or 702-387-2907. Follow him on Twitter: @mattyoumans247.