Knowing Vegas: What was the deal with UNLV's Confederate mascot?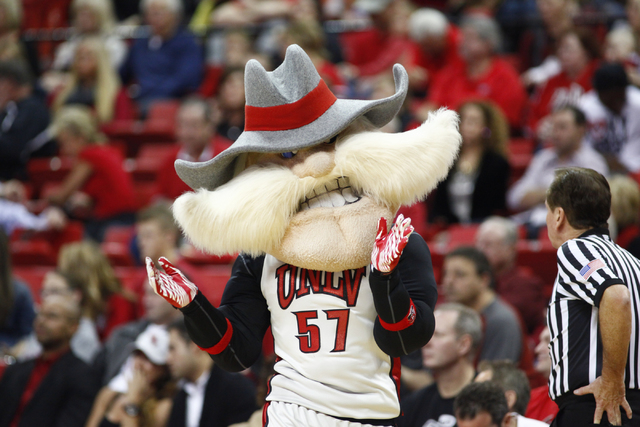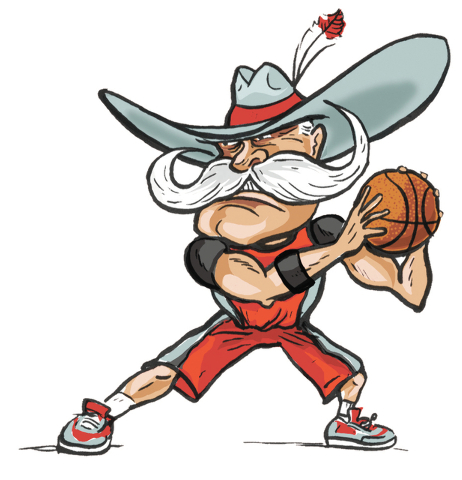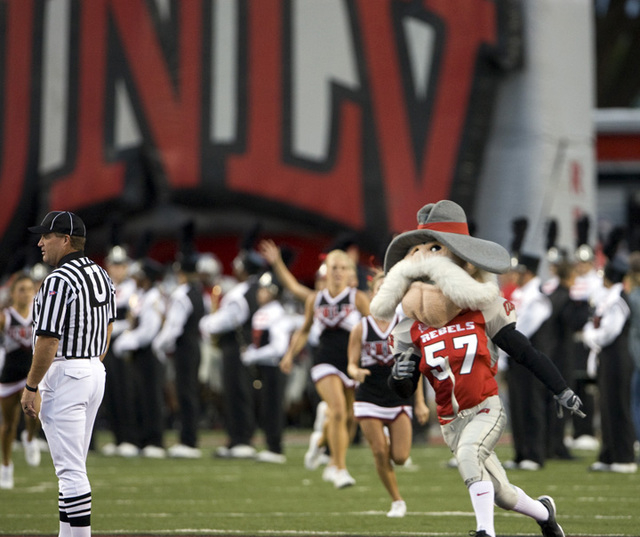 If you didn't already know what UNLV's former mascot was, it might have you howling.
You may be familiar with UNR's current mascots: three wolves named Alphie, Wolfie Jr. and Luna, or at least you're familiar with the moniker "Wolf Pack."
Beauregard was the name of the UNLV's Rebel Wolf, born in 1957. And he caused a bit of a blunder.
Beauregard was a cartoon wolf with an art style not unlike the early works of Walt Disney. He wore a gray Civil War-era military field jacket, a Confederate hat and a mischievous little wink.
The students were still the rebels, but at the school's conception, their rebellion was against rivals at UNR in the northern half of the state.
UNLV, which at the time was called Nevada Southern University, was aiming to be much more than a "branch" of Reno.
Rosalie Spear, 21, is a junior at UNLV and had no idea the mascot was ever anything else other than who everyone knows as "Hey Reb!"
"I think it's very important to have a mascot that represents what a school stands for," Spear said, "Even for the time, I can't believe the school would permit a mascot like that. And we're not even in the South."
Thankfully, the students and members of the community were swift to call out the derogatory mascot. They felt Beau had nothing to do with the community and that he glorified Confederate Civil War ideals.
The first major dissenting opinion was published in a November 1970 edition of "The Rebel Yell," the school's newspaper, by an African American student activist named Bert Babero, Jr. His father worked as the emeritus professor of zoology at UNLV for 23 years and passed away in 2012.
As described in "University of Nevada, Las Vegas: a History" by UNLV history professor Eugene Moehring, "… as Babero noted, times had changed. Explaining that for African Americans the term Rebel bore racist connotations, he insisted that 'to expect black people to love and glorify the Confederacy, to wear a Confederate flag or applaud a Confederate wolf defies all logic. It's like asking a Jew to wear a Swastika.'"
"When I came to UNLV, it bothered me and a lot of other people," says 1979 graduate John A. Hunt.
In the mid 1970's, Hunt, currently the 1st Vice President of the UNLV Alumni Association and a well known Las Vegas attorney, was on his way from treasurer to president of the student government system that linked UNLV, UNR and CSN, or what we now know to be CSUN.
He said basketball players would come to him after games and tell him about the mascot complaints, so as a representative, he pushed to show Beau the door.
A group of black athletes also went to the late former UNLV president Don Baepler to complain and in 1976 Beau was officially abolished.
In 1983, Hey Reb! made his first appearance as more of a minuteman. Artist Mike Miller charged the school just $1 for the design.
In 1997, he was changed to the square-jawed, mustached man we know today. He remains the school's mascot to this day, symbolizing the rebellious free spirit of the students and the world they live in.
Despite the scandal the mascot caused in UNLV's past, Hunt, 60, continued, "It's a tremendous institution in our backyard with a lot to offer, it always has been," he said, "I had the greatest education there, I never had a bad day at UNLV. I will always bleed Rebel red."
Contact Kristen DeSilva at kdesilva@reviewjournal.com.