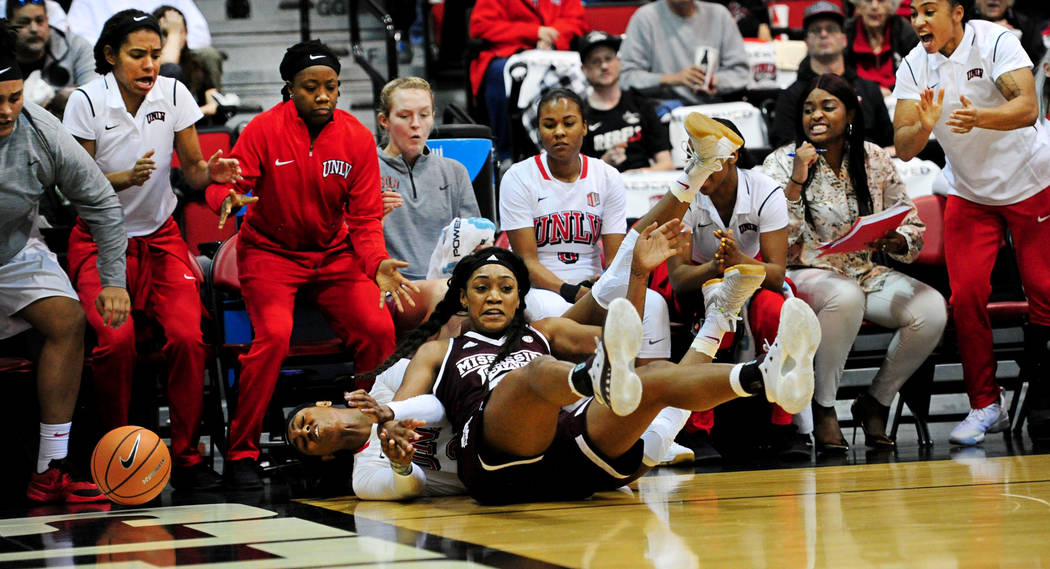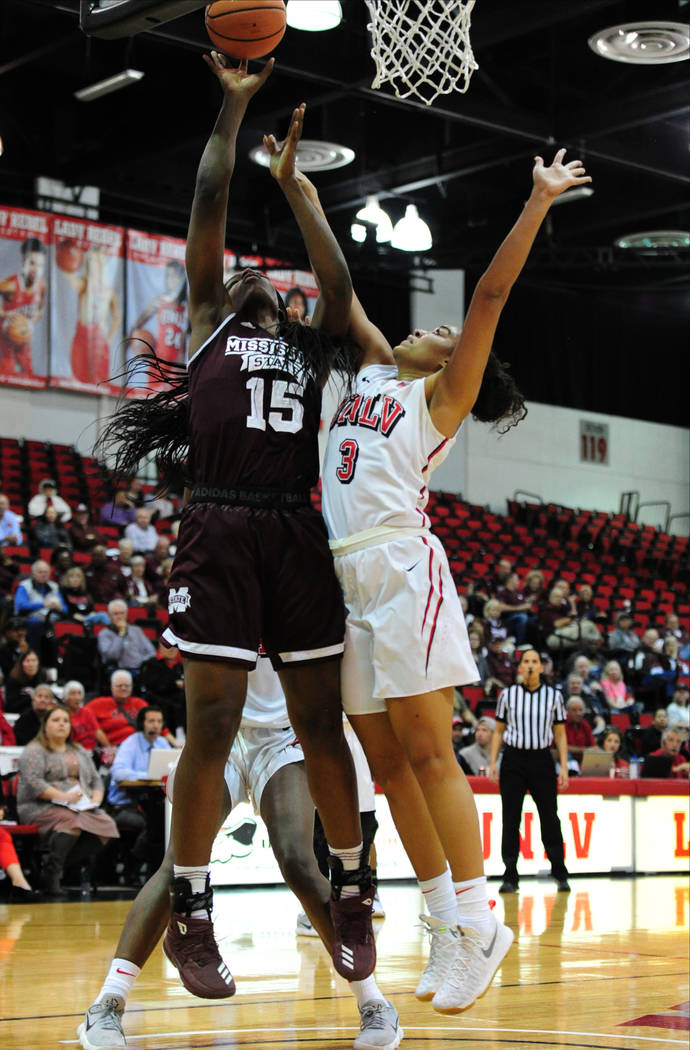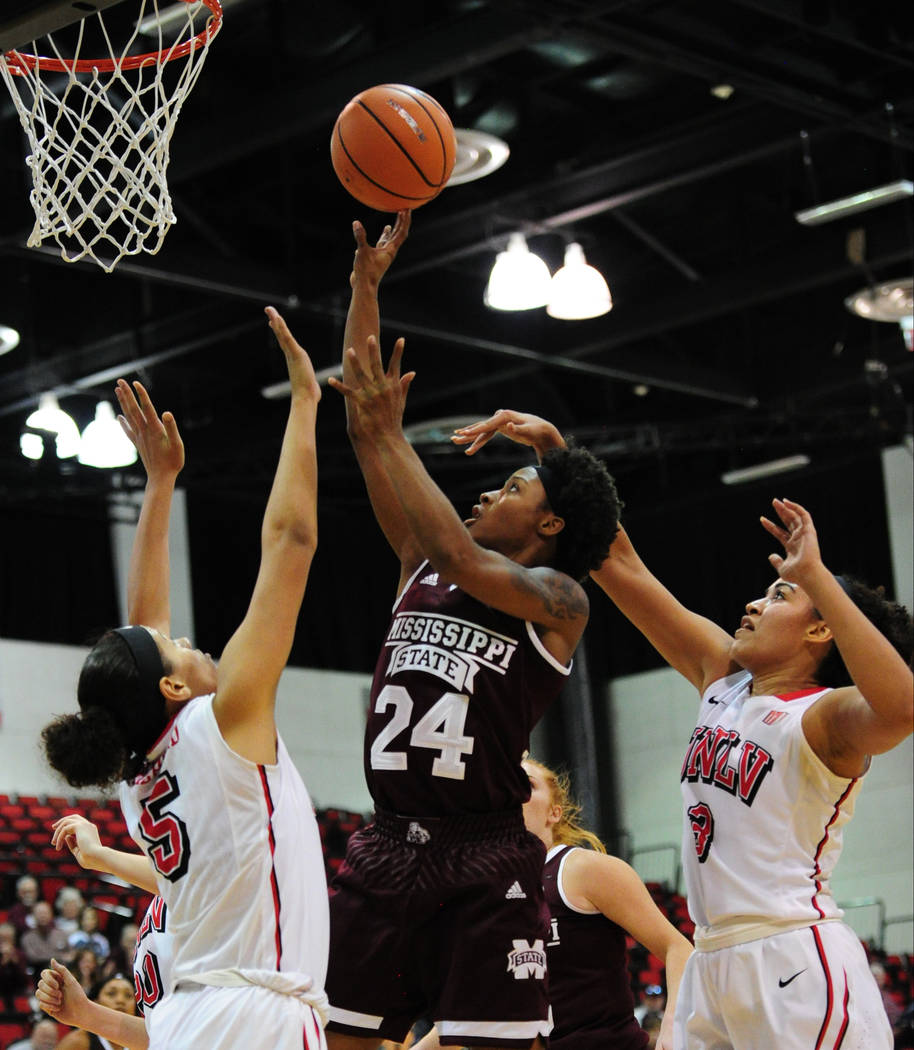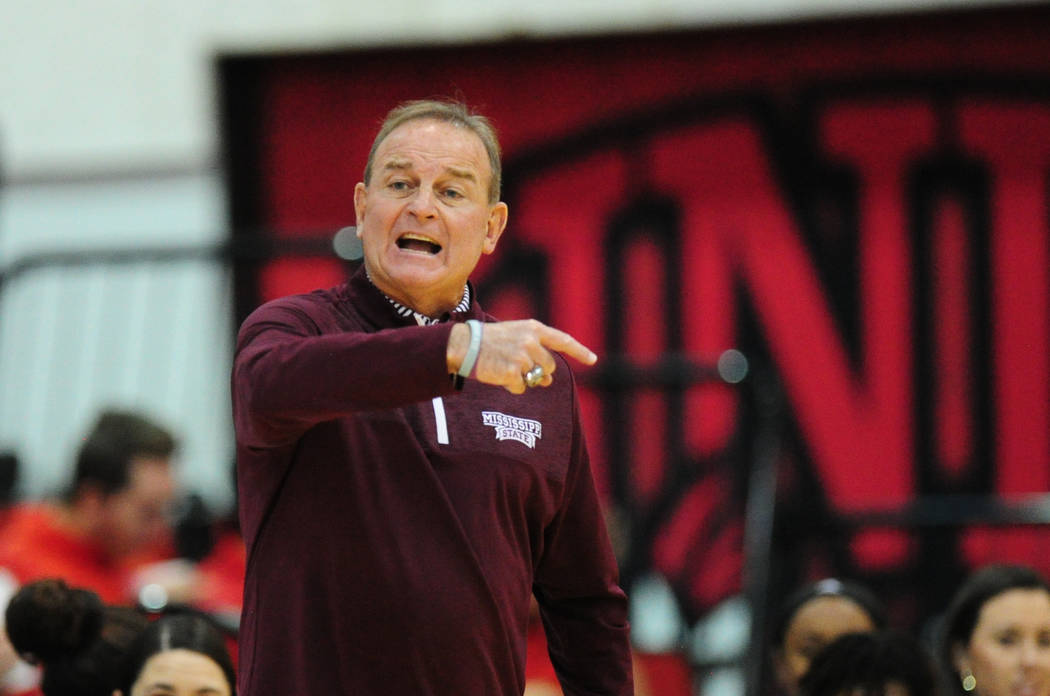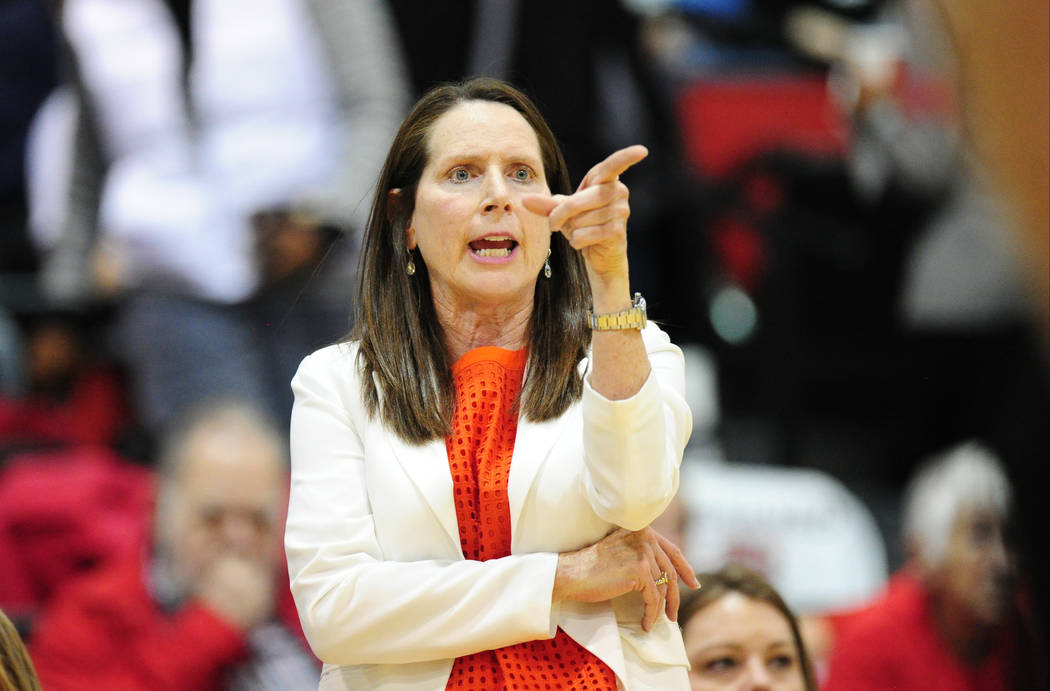 Mississippi State garnered national attention last season in the Final Four when Morgan William's jump shot at the buzzer in overtime snapped Connecticut's 111-game winning streak.
The Bulldogs haven't needed any last-minute heroics this season.
They've been thoroughly demolishing opponents.
Wednesday was more of the same for the No. 5 Bulldogs, who handed UNLV a 103-63 loss at Cox Pavilion in the Duel in the Desert.
The Lady Rebels (5-5) needed a perfect game against Mississippi State. They didn't get one, committing 28 turnovers.
It didn't help that the Rebels were without starting point guard Nikki Wheatley. The junior is out until at least January after sustaining a partial plantar fascia tear in her left foot Saturday in a loss at Stanford. That leaves the Lady Rebels without a true point guard; freshman Kavionnia Brown is out for the season with an ACL injury.
The Lady Rebels hung around for about the first five minutes before Mississippi State (12-0) broke loose.
"We kept fighting," junior Katie Powell said. "The first five minutes we were on them, and we just kind of went away from that when they got their runs, but we tried to stay up the whole time."
After being tied 13-13 with 4:29 left in the first quarter, the Bulldogs went on a 23-2 run sparked by their 3-point shooting.
The Bulldogs went 8-for-11 from behind the arc in the first quarter.
They cooled off from long range after that, but they continued to generate offense.
"I thought the first three or four minutes, we competed," UNLV coach Kathy Olivier said. "They started hitting everything, and then when they were hitting threes and they were also driving, we talked about competing. And that's what we wanted to do — compete. And I thought we did that for the most part."
The Lady Rebels had allowed an average of 67 points coming into Wednesday; the Bulldogs had 61 points at the intermission.
The 103 points is the most allowed by UNLV since a 105-81 loss at Hawaii on Feb. 7, 1998.
Center Teaira McCowan led the way with 31 points and 15 rebounds. Victoria Vivians scored 22 points, including 15 in the first quarter, for the Bulldogs.
"I thought they had two WNBA No. 1 picks on their team," Olivier said. "I thought both those girls could have been No. 1 picks, and there was a WNBA guy there watching."
Brooke Johnson, sliding in at the point, led the Lady Rebels with 21 points.
"We had to put forth so much effort on the offensive and defensive end," Olivier said. "I thought that was a challenge for our team, but I thought they handled themselves well."
Contact Betsy Helfand at bhelfand@reviewjournal.com. Follow @BetsyHelfand on Twitter.