Air Force hammers Rebels in Mountain West baseball tournament opener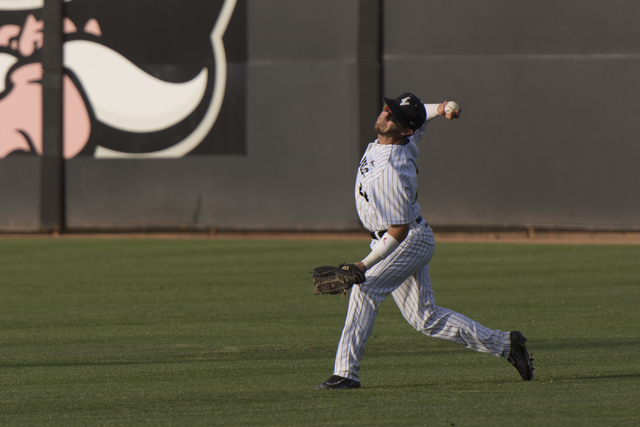 Nic Ready went 4-for-6 with a grand slam and totaled six RBIs to lead Air Force to a 15-7 rout of UNLV in a first-round game of the Mountain West Championship on Wednesday in Albuquerque, New Mexico.
Ready, a freshman, was one of three Falcons players with four hits and one of three to hit a home run as No. 5-seeded Air Force (29-25) advanced to face No. 1 seed Fresno State at 2 p.m. Thursday in the double-elimination tournament.
Tyler Jones went 4-for-6 with a homer and four runs, and Bradley Haslam went 3-for-5 with a home run, a double, three RBIs and three runs for the Falcons, who held a 26-7 edge in hits.
Cody Howard, who went 2-for-3 with an RBI and a run, was the lone player for the Rebels (24-31) with multiple hits.
Cooper Esmay hit a solo home run, Kyle Isbel drove in three runs, and A.J. VanMeetren scored twice for UNLV, which faces the loser of Wednesday's late game between UNR and San Diego State at 10 a.m. Thursday.
UNLV starter D.J. Myers (6-4) lasted five batters into the fourth inning, giving up eight runs on 12 hits and two walks. He exited after Ready's grand slam put Air Force up 8-1.