Bingson advances to hammer throw final at the world championships
August 14, 2013 - 1:28 pm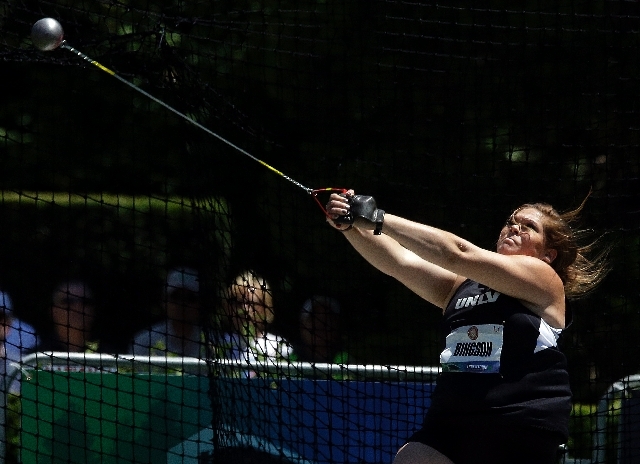 Former UNLV track and field athlete Amanda Bingson has advanced to the hammer throw final at the IAAF World Championships in Moscow.
Bingson, the U.S. record holder and national champ, threw 71.90 meters (235 feet 11 inches) to qualify on her first attempt in the group stage on Wednesday.
The former Silverado High School star will be joined in the 12-person final by fellow American Jeneva McCall, who qualified with a toss of 70.47. Poland's Anita Wlodarczyk led all qualifiers with a throw of 76.18.
The final begins at 8 a.m. PDT Friday.