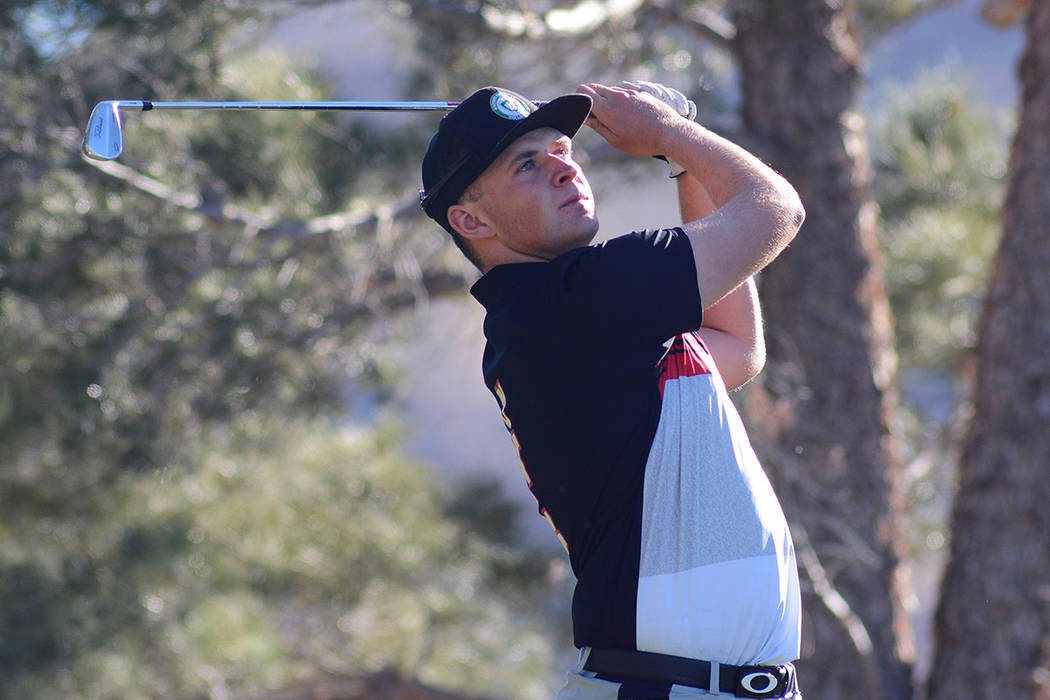 A Rebel won the Southern Highlands Collegiate, the home golf tournament for the UNLV men's golf team, but it probably wasn't who the hometown fans wanted.
JC Deacon, who played for the Rebels from 2001-05, is now the head coach at Florida and his Gators finished with a three-round total of 5-under par at Southern Highlands Golf Club to win the event. Deacon also was a UNLV assistant coach from 2011-14.
Texas Tech and USC finished tied for second at 1-under. Host UNLV finished fourth at even par.
USC junior Justin Suh, the top-ranked college player in the country, shot 8-under to defeat UNLV junior Harry Hall by two shots. Rebels senior Shintaro Ban, playing in his final home tournament, finished tied for 11th at 1-under.
Deacon, who held his wedding ceremony at Southern Highlands, was unable to be with the team in Las Vegas because his wife, Jessi, was due to deliver their second child at any moment. Assistant coach Mark Leon was the Gators acting head coach.
"It's been tough for us to be here without him, because other than the postseason, this is the tournament that is circled on our calendar each year," Leon said. "UNLV and Southern Highlands mean a lot to him so it's kind of bitter sweet because he's not here to win this tournament as a head coach for the first time. Hopefully, they have their daughter tonight and this can one of those days he never forgets."
The Gators were led by junior Gordon Neale who finished tied for 7th at 2-under.
For Hall, who is from Hayle, England, the tournament will potentially help him earn a spot on the international team in the prestigious Palmer Cup for the second year in a row. The event is July 6-8 at Evian Resort Golf Club in France.
"It was a big goal of mine to play in the Palmer Cup again and I knew I had to play well in this tournament to make it," Hall said. "Hopefully, I've done enough. If you would've said I would finish second at the start of the week, I would've taken it. I played very smart; smarter than I usually play.
"I stayed patient. Coming to the last hole, I could've made eagle (on the par five) but I laid up and accepted coming in second. I didn't want to give anything away and that was a good strategy. That's pretty much what I did all week."
Other Rebel scores were Garrick Higgo, 4-over, tied for 35th; Justin Kim, 5-over, tied for 38th; Jack Trent, 6-over, tied for 45th.
"We wanted to be competitive and today (final round) we weren't, but for two rounds we played pretty well," UNLV head coach Dwaine Knight said. "We will take some good lessons from this, but you always want to win on your home turf and it hurts when you don't."