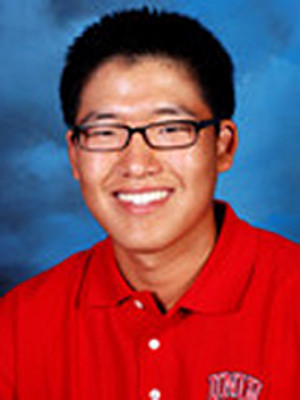 Ji Moon is typical of today's college freshman athlete. Forget about needing time to adjust and wait his turn. He is ready to compete now.
For that, UNLV golf coach Dwaine Knight is thankful.
"He's got a lot of talent," Knight said of Moon, who grew up in South Korea, picked up a golf club at age 7 and moved to the United States when he was 12. "I liked the way he competed in junior golf. He took on the best there was and took them down to the wire."
Moon said: "I knew I had to step up. There's like 10 guys on this team who can shoot low numbers. If I wanted to be part of it, I had to play well."
Moon and his teammates will get to display their skills beginning Friday, when UNLV hosts the Southern Highlands Collegiate Championship. The 54-hole event at Southern Highlands Golf Club has attracted seven of the nation's top 10 teams, including No. 1 Georgia. For the No. 22 Rebels, who have finished second and third in their first two spring events, this will be their toughest test so far.
"It's always fun to bring the best of college golf to Las Vegas," Knight said. "Southern Highlands will have the course in championship shape, and it will be a real test for everyone."
For Moon, this weekend will be no different from the previous ones.
"Everyone's been working hard to get ready for this one," said Moon, who went to high school in Florida. "When you host your own tournament, there's a lot of pressure, because your fans are there and everyone's out watching you. But our team is starting to play well, and I think we can compete with the other teams."
Moon has gone through a series of adjustments while maintaining a 71.44 stroke average, second on the team to Seung-su Han's 69.20. Moon underwent a swing change during the winter, shortening his backswing and trying to generate more speed through the impact zone. He is driving the ball longer and more consistently. His putting, a source of frustration, also has undergone an adjustment.
Knight has worked with Moon on his rhythm. At the recent John Burns Intercollegiate in Hawaii, Moon had one of his best rounds of the year, a 3-under-par 69. His low score of the year was a 66 at the Ping Arizona Intercollegiate.
Moon said his biggest problem right now is his commute to and from school and to practice. Between the 30- to 40-minute drive to UNLV from his apartment and the rising price of gas, Moon is contemplating a move.
"I think I need to get closer to campus. Or at least closer to the golf course," he said. "I spend way too much time in my car."
SOUTHERN HIGHLANDS COLLEGIATE WHEN: 8 a.m., Friday through Sunday WHERE: Southern Highlands Golf Club (par 72, 7,510 yards) FORMAT: 54 holes, stroke play FIELD: UNLV, UCLA, Georgia, Georgia Tech, Southern California, Arizona, Arizona State, Hawaii, Minnesota, Texas, Texas A&M, Oklahoma State, Air Force, Florida, Charlotte DEFENDING CHAMPION: UCLA (10-over 874) TICKETS: Free admission daily