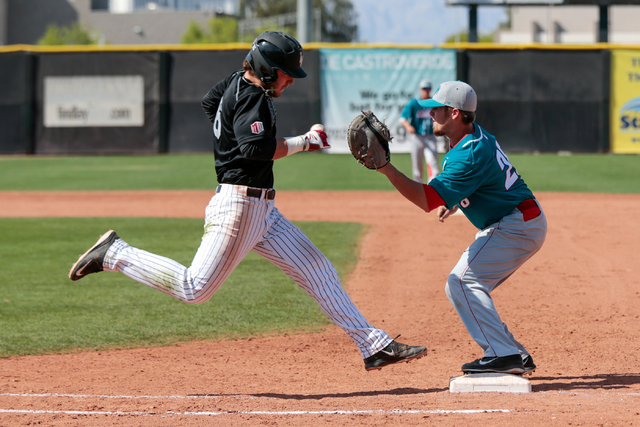 John Gavin and two relievers combined to limit UNLV to four hits as Cal State Fullerton breezed to a 6-0 victory in a nonconference baseball game Saturday in Fullerton, California.
Gavin (2-2), a sophomore left-hander, gave up three hits and three walks while striking out five in seven innings as the Titans (24-13) won their sixth straight and 12th in 14 games.
Payton Squier went 3-for-3 with a walk for the Rebels (16-22), who were outhit 7-4.
Tyler Stieb was the lone Fullerton player with multiple hits, finishing 2-for-3 with a triple, a stolen base and two runs.
UNLV starter Kenny Oakley (4-4) gave up five runs on five hits and three walks and struck out two in four innings.