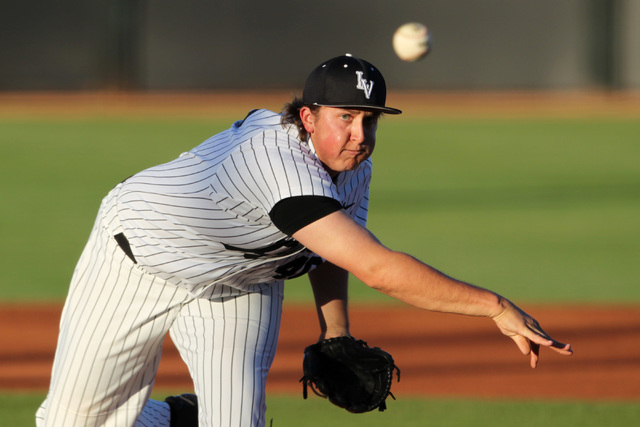 Kyle Isbel and Nick Rodriguez homered to back strong pitching by D.J. Myers in UNLV's 2-1 win over San Jose State in both teams' Mountain West opener Friday at Wilson Stadium.
Myers (1-0) shut out the Spartans (4-7) on three hits and three walks and struck out seven in six innings as the Rebels (2-5) halted a five-game slide.
Isbel homered leading off the UNLV seventh to open the scoring, and Rodriguez's two-out shot in the eighth was the decisive blow.
Shane Timmons went 3-for-3 with an eighth-inning homer and a double for San Jose State, which matched the Rebels' four hits.
Spartans starter Josh Nashed (0-2) went the distance, giving up two runs on four hits and no walks and striking out five.