Knight lures Stanford's Rowe to UNLV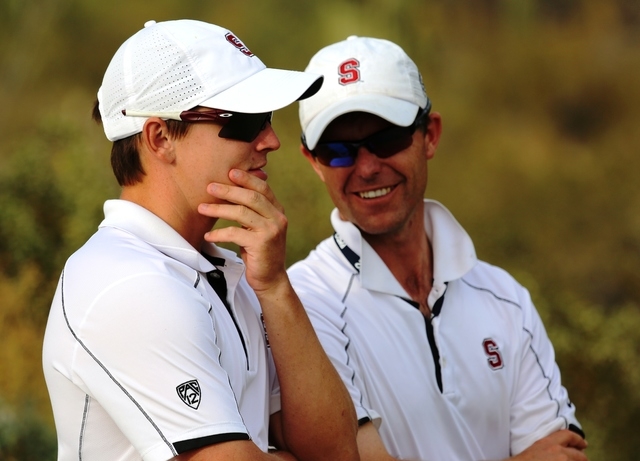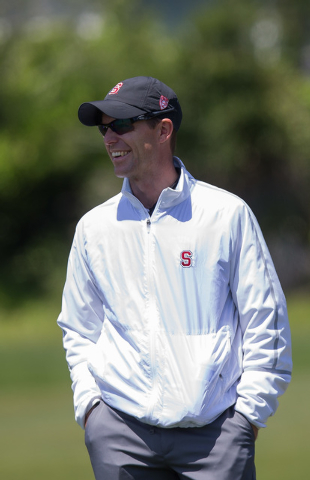 Even though he is 66 years old, Dwaine Knight figures he still has a few more golf courses to walk before he's through coaching at UNLV.
But he may have found his successor without even trying.
Knight has lured Philip Rowe away from Stanford as his assistant and Knight didn't think he had a chance to get him.
"We got fortunate," Knight said of Rowe, who replaces J.C. Deacon after Deacon was named head coach at Florida in mid-June. "You always have a list when you're looking to hire an assistant and he was at the top of my list. I just wasn't sure I'd be able to get him."
But Knight managed to convince Rowe to leave Stanford, where he had been the main assistant coach the last four years and helped the Cardinal earn a spot in the semifinals at this year's NCAA Championships in June along with coaching one of college golf's best players in Patrick Rodgers.
Rowe began work at UNLV last Friday and said there were very few jobs he'd leave Stanford for, especially to remain as an assistant.
"It's a great opportunity to learn from one of the pioneers of college golf," Rowe said of getting to work alongside Knight. "It's a great situation (at UNLV). They are perennial contenders for the national championship and they have had many good players there. I'm familiar with their program and their current roster and I'm looking forward to being able to work hands-on with the players."
Knight said he looks for more in his assistants than an ability to teach and motivate. There's the academic side that needs to be overseen as well as working with the Rebel Golf Foundation, which supports the program.
"He was exactly what I was looking for," Knight said. "He knows our team and the recruits we've brought in as well as those players we're looking at for the future. He'll be real instrumental in our foundation and he's really a good fit."
Rowe, 35, was a four-year letterman at Stanford from 1999 to 2002 and was a two-time academic All-American. The Cornwall, England, native played eight years on various world tours and played on the victorious 1999 Walker Cup team which included future PGA Tour stars Luke Donald and Paul Casey.
And could Rowe someday replace Knight?
"It's a hard question," said Knight, who will begin his 28th season at UNLV next month and has one national championship (1998) and has made 26 consecutive NCAA regional appearances. "Right now, I haven't thought about retirement. I enjoy what I'm doing and I love working with our young men. I still enjoy recruiting and as long as I'm enjoying it and as long as UNLV still wants me I don't plan to step down anytime soon."
Contact reporter Steve Carp at scarp@reviewjournal.com or 702-387-2913. Follow him on Twitter: @stevecarprj.