Navarro home run helps UNLV softball team edge Dixie State
March 29, 2017 - 10:49 pm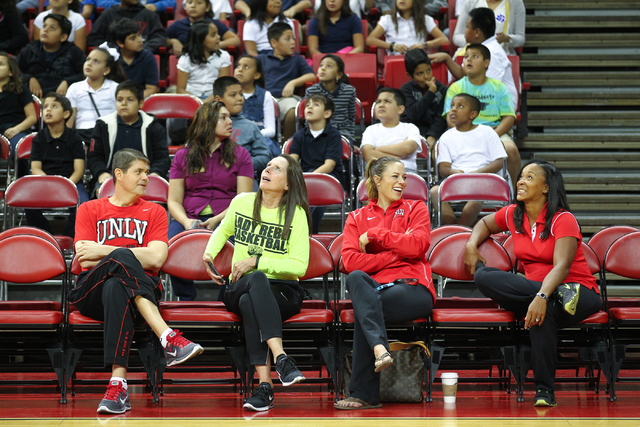 Alyssa Navarro hit her team-leading third home run of the season to help UNLV to a 3-2 victory over Dixie State in a nonconference softball game Wednesday at Eller Media Stadium.
Brianna Gatlin went 2-for-3 and scored for the Rebels (19-13), who were outhit 8-5 by the Trailblazers (30-9), the 20th-ranked team in NCAA Division II.
Charlie Masterson (2-2), one of three UNLV pitchers, blanked Dixie State on three hits and no walks and struck out three in 3 2/3 innings.
The Rebels went up 2-0 in the first inning on a bases-loaded walk to Kiley Harrison and a two-out error.
The Trailblazers cut their deficit in half in the second when Arista Honey hit an RBI single after Kenzie Sawyer doubled.
Navarro's two-out homer in the fifth put UNLV up 3-1, and Shelby Yung hit a two-out RBI single in the sixth for Dixie State, which stranded seven runners — including two in the seventh.