New UNLV golf management center named for Dwaine Knight
November 13, 2017 - 6:50 pm
Updated November 13, 2017 - 7:08 pm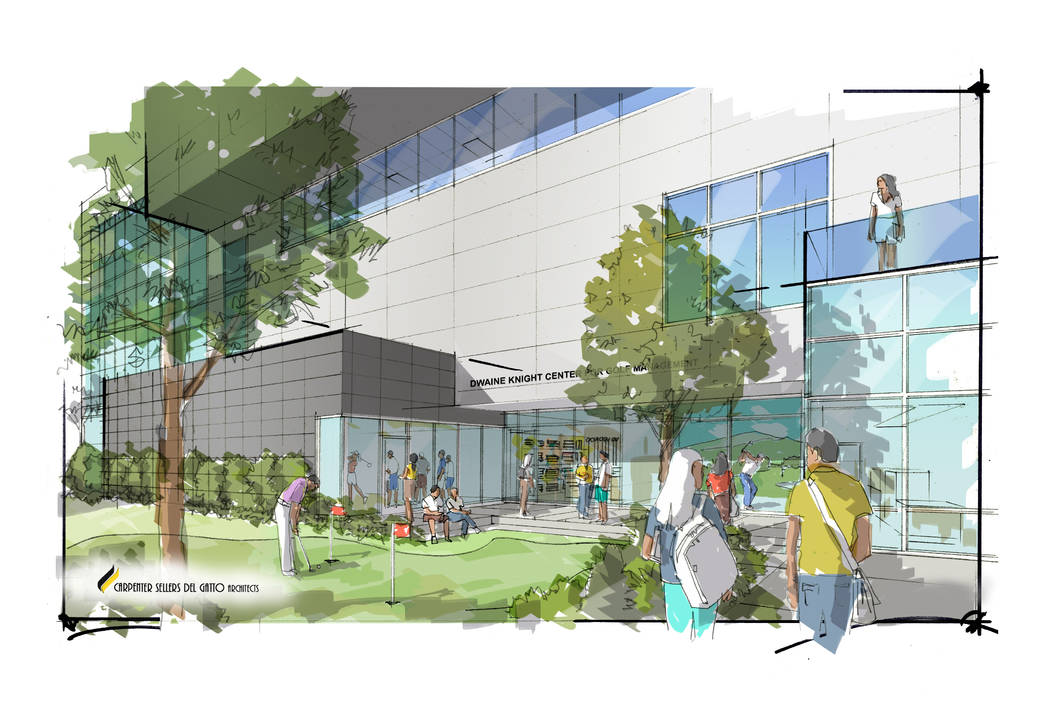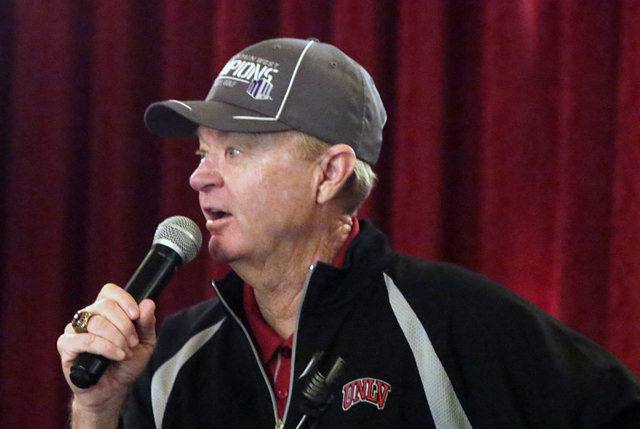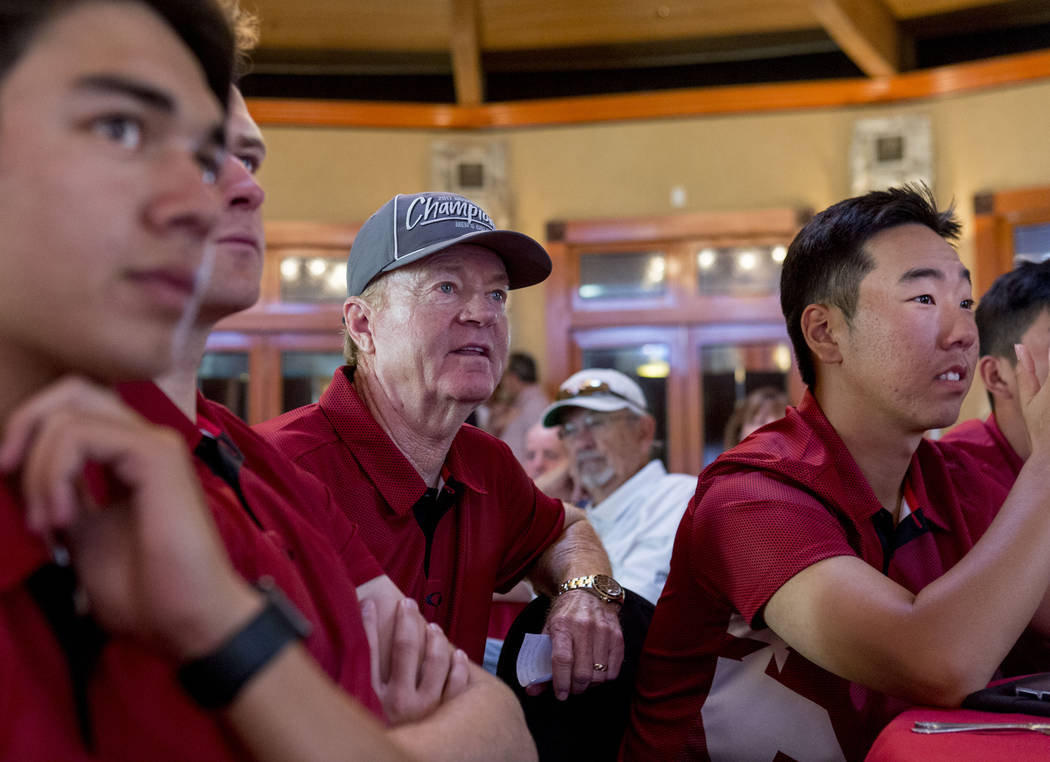 UNLV officials announced Monday that the school's new professional golf management center on campus will be named for men's golf coach Dwaine Knight.
The announcement was made at Las Vegas Country Club during the annual Rebel Golf Foundation Day.
The Dwaine Knight Center for Golf Management will be housed in Hospitality Hall, the Harrah College of Hospitality's new 93,500 square-foot academic building, which is scheduled to open in spring 2018.
Knight, who has coached UNLV for 30 years, has led the Rebels to three national titles (one team, two individual championships), eight NCAA region titles and six conference championships. Knight also has developed 70 all-conference players and 11 of his former players have played on the PGA Tour.
"This is a wonderful honor for my wife, Debbie, and I, and to be part of the hotel school, which is always highly ranked nationally, is very special," Knight said. "Initially, I had trouble with it because so many others have done more for UNLV than I have, but I had a conversation with longtime UNLV Golf Foundation member Tom Hartley and he said, 'it's not only your name that will up there, this will represent so many people who have helped UNLV golf over the years.' That made it ok for me to accept and I hope everyone will share in this."
The UNLV Professional Golf Management program is one of 18 PGA of America-accredited university golf management programs in the nation. Knight said he looks forward to his players having access to cutting edge training and the center's state-of-the-art swing and putting technology. The UNLV women's golf team will also have access to the center that will feature an outdoor putting green, an indoor golf simulation experience, a putting lab and a golf research lab.
Freelance writer Brian Hurlburt is a two-time author who has covered golf in Las Vegas for more than two decades. He can be reached at bhurlburt5@gmail.com or @LVGolfInsider.