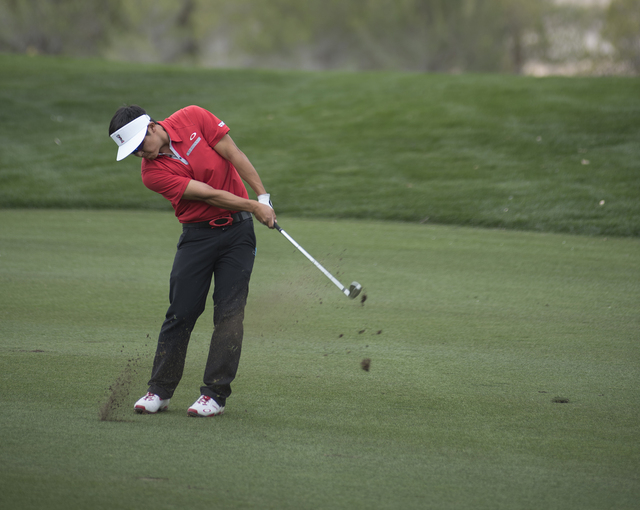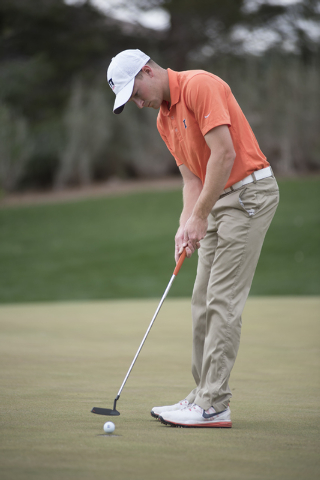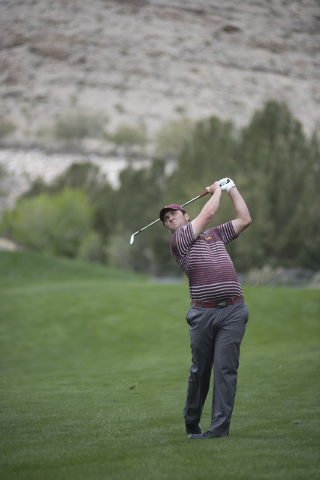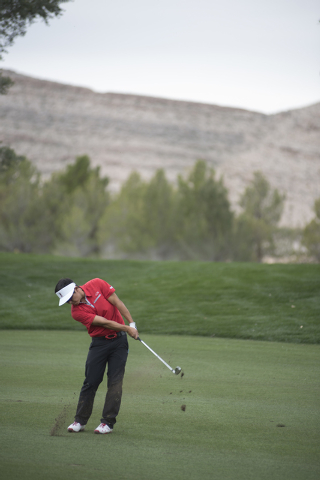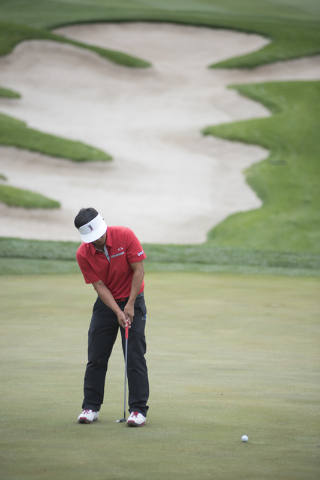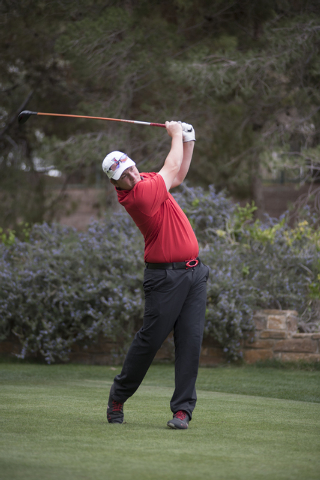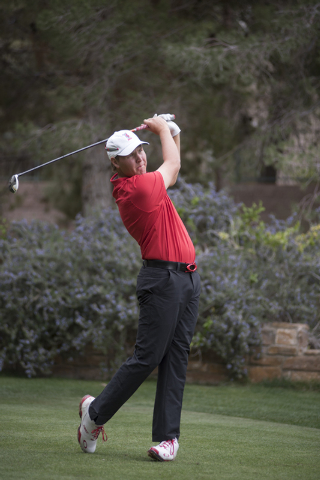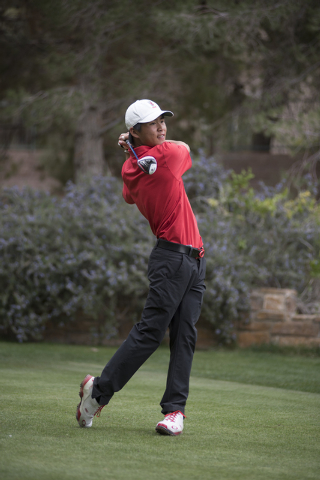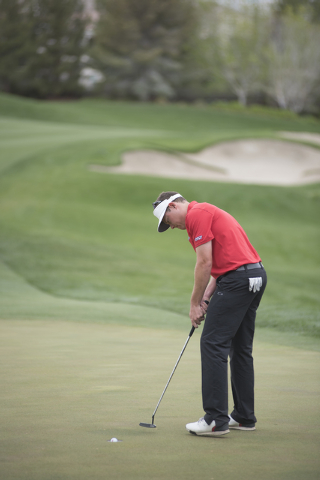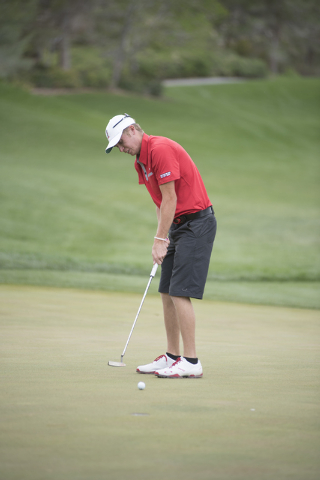 After struggling on its home course, UNLV men's golf coach Dwaine Knight perhaps best summed up his team's week at Southern Highlands.
"If you're not ready, you're going to get your tail kicked," he said. "That's what happened to us."
The Rebels, ranked 25th in the nation by Golfweek, finished 10th at 4-over-par 868 in the 15-team field of the Southern Highlands Collegiate Masters, 30 strokes behind winner Texas.
UNLV entered Wednesday's final round in the 54-hole event 20 strokes behind then-leader Oklahoma State. But a rough start set the Rebels back early, eliminating any shot at a miracle comeback.
"We didn't execute, and we just didn't play well," said freshman John Oda, the Rebels' top-ranked player, who started the round with four straight bogeys.
Oda, who won the individual title at the Sea Best Invitational in Jacksonville, Fla., and was second at the John Burns Intercollegiate in Hawaii, finished the UNLV tournament in a career-worst 64th place at 8 over.
"I have to do a better job of pacing myself," Oda said. "I just wasn't mentally prepared."
Fourth-ranked Texas fired a final-round 10-under 276 to finish at 26-under 838, 10 strokes ahead of 23rd-ranked Oklahoma. Top-ranked Illinois finished sixth at 858.
Longhorns coach John Fields attributed his team's low scores to softer-than-usual greens, a claim echoed by others.
"Fantastic weather and the golf course was magnificent this week," Fields said. "We just took advantage of that and minimized our mistakes."
Alabama sophomore Robby Shelton took individual honors, finishing at 15-under 201 for a six-stroke victory over Texas sophomore Beau Hossler and Arizona State junior Jon Rahm.
For the Rebels, a disappointing start to Wednesday's round of 2-over 290 was brightened by a strong finish from the team's three seniors.
Kurt Kitayama closed with three straight birdies — on the par-4 seventh, par-3 eighth and par-5 ninth — to lead the Rebels at 3-under 213 and finish in a seven-way tie for 11th. Nicholas Maruri tapped-in for eagle after almost holing his second shot on the ninth. Carl Johnson also birdied the final hole.
"They've really motivated our team and have an idea of where they want us to go," Knight said of his seniors. "I love these guys, and I think they're taking us in the right direction."
Sophomore Redford Bobbitt, playing as an individual, finished one stroke behind Kitayama at 214. After leading the tournament with a career-best 7-under 65 on Monday and a 71 on Tuesday, Bobbitt bogeyed the first two holes Wednesday and finished at 6-over 78.
"If someone told me a week ago I'd shoot 2 under at the biggest event in college golf, I'd take it," Bobbitt said. "I wasn't really sure if I could compete with these guys, but now I know I can do this."
Contact reporter Chris Kudialis at ckudialis@reviewjournal.com or 702-383-0283. Find him on Twitter: @kudialisrj.