UNLV baseball team pounded by New Mexico
March 24, 2017 - 11:38 pm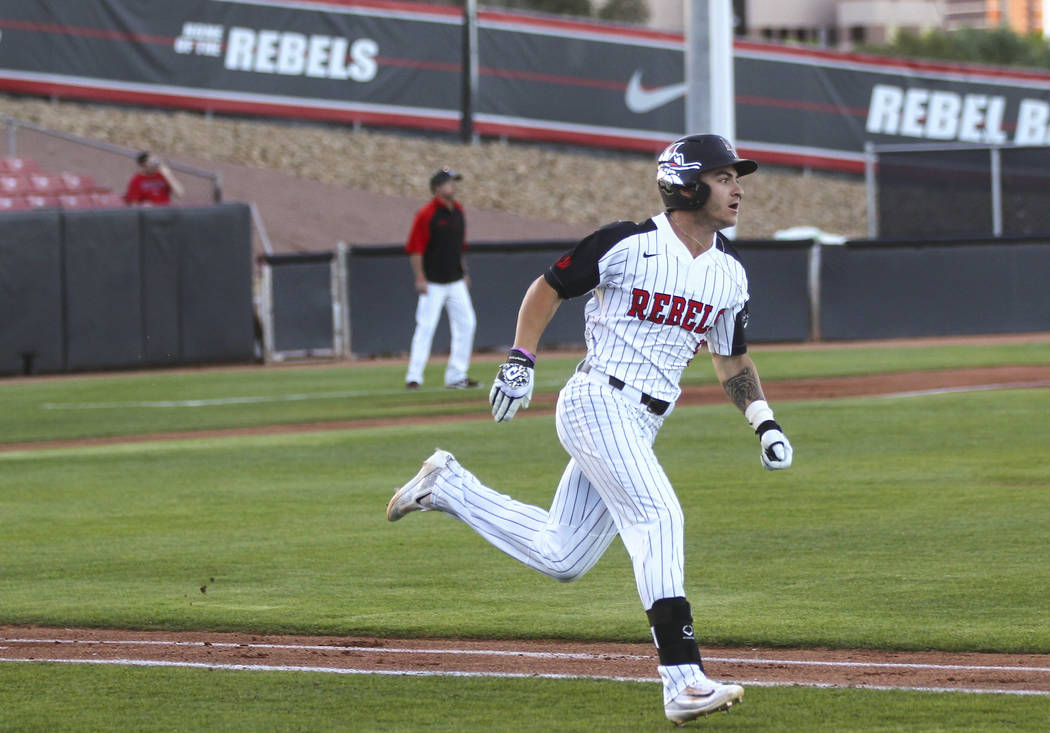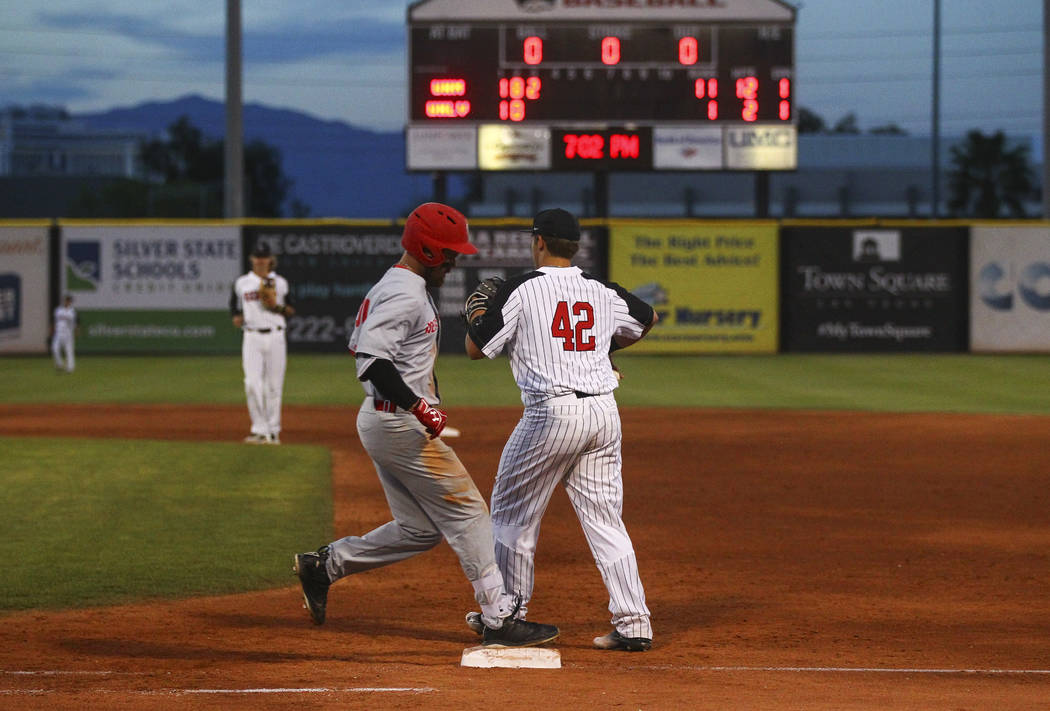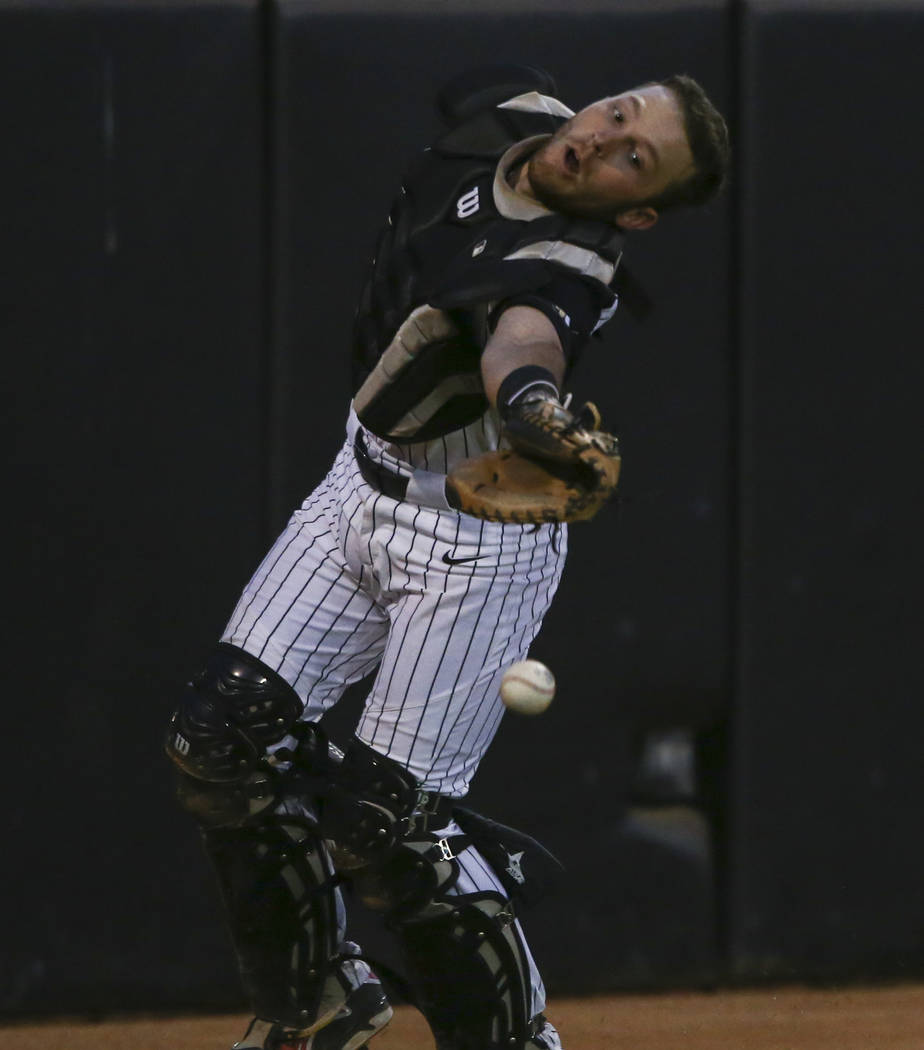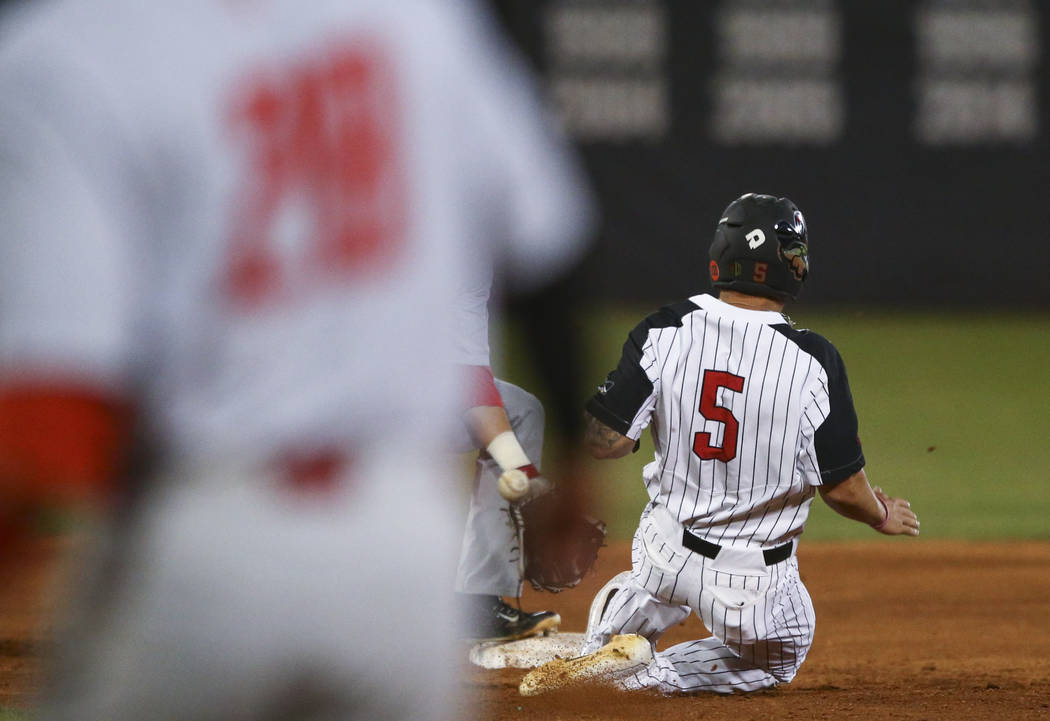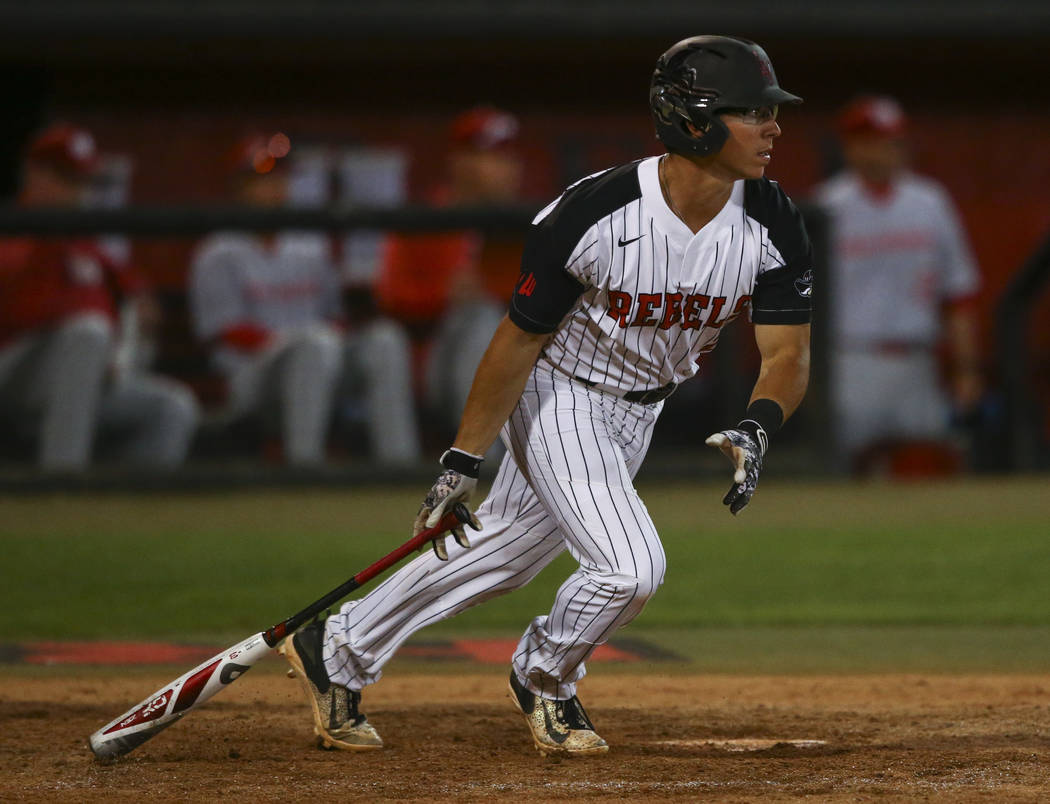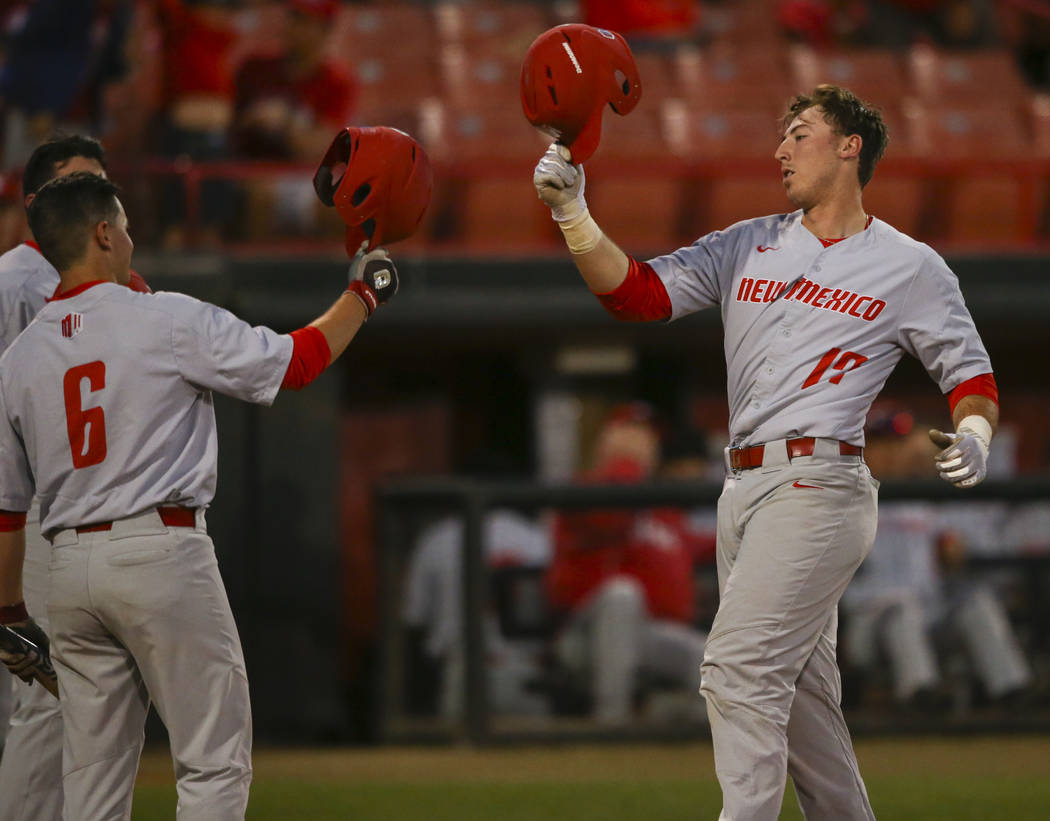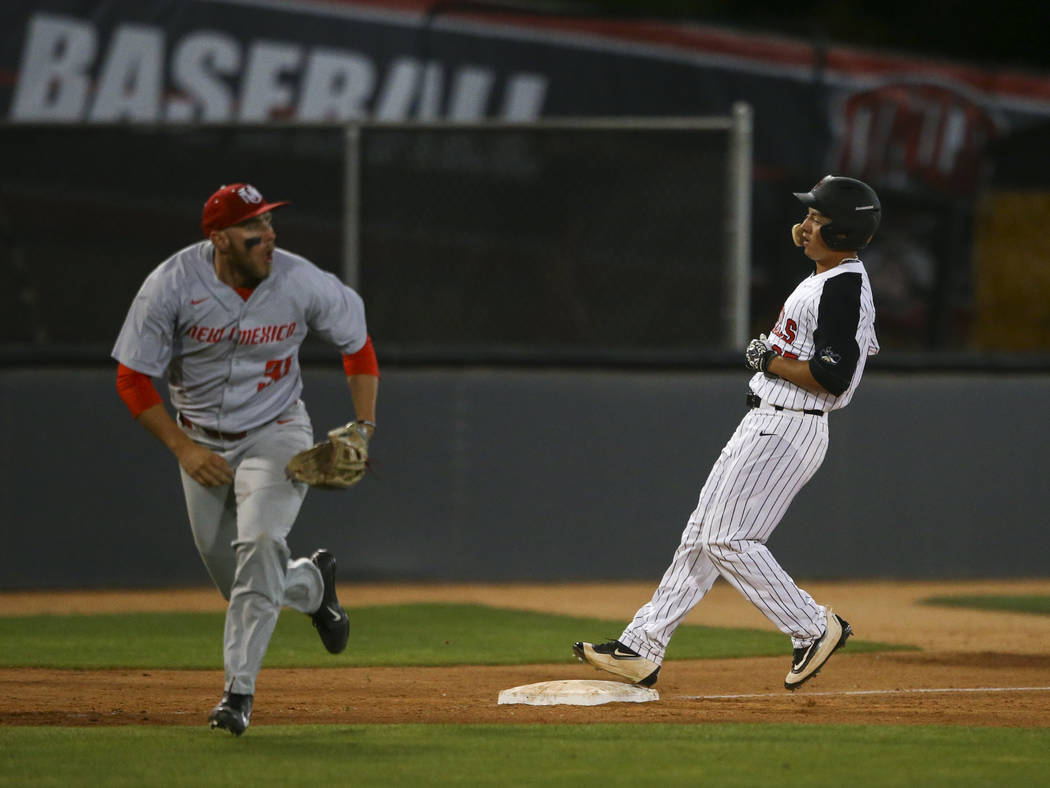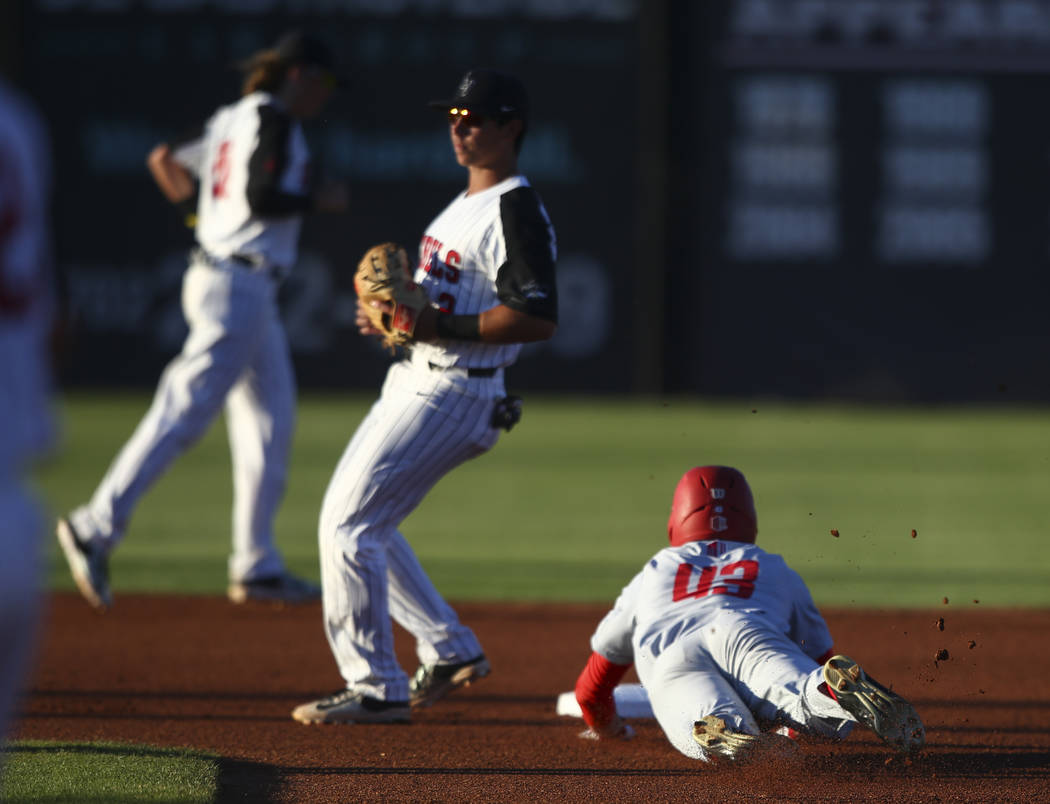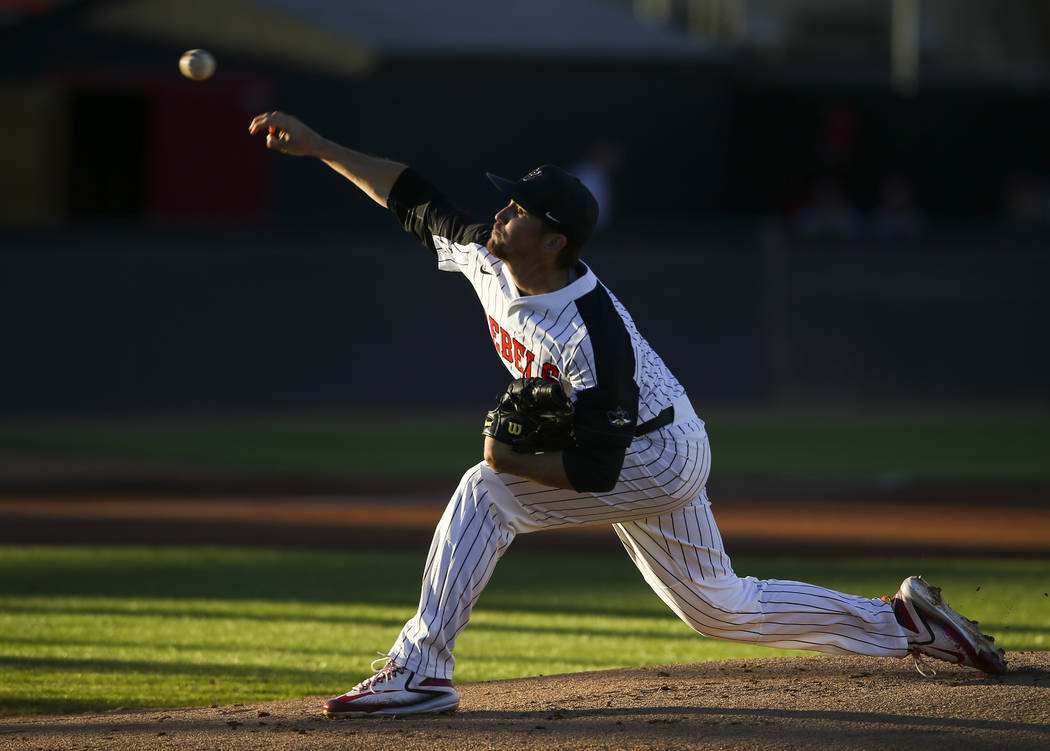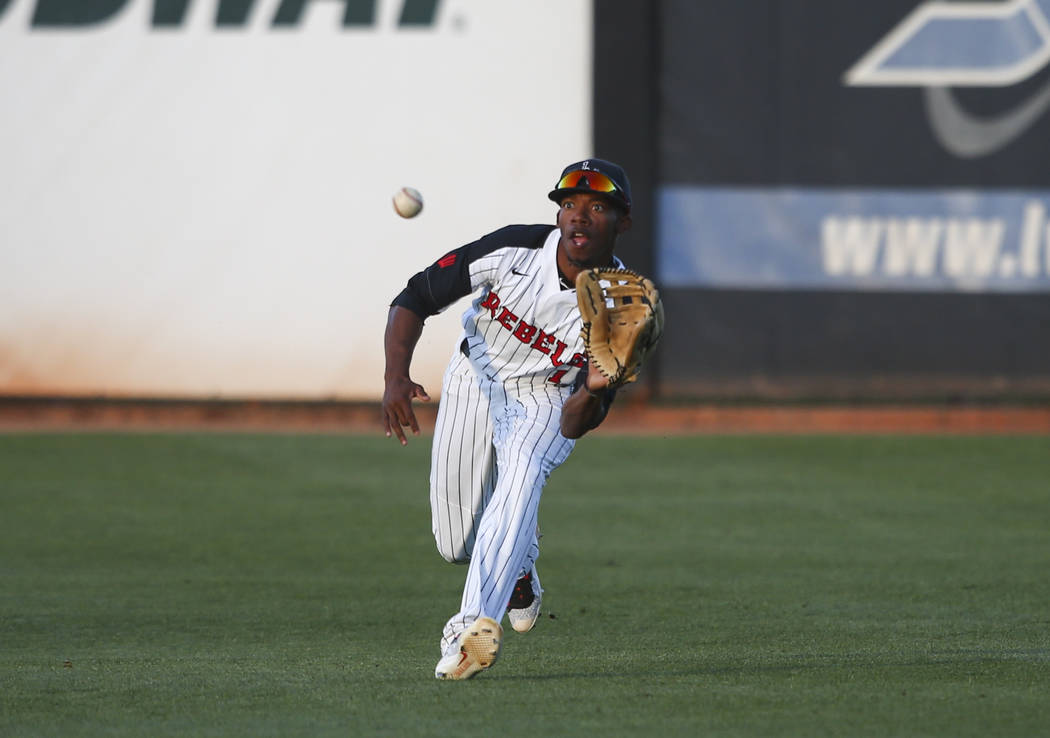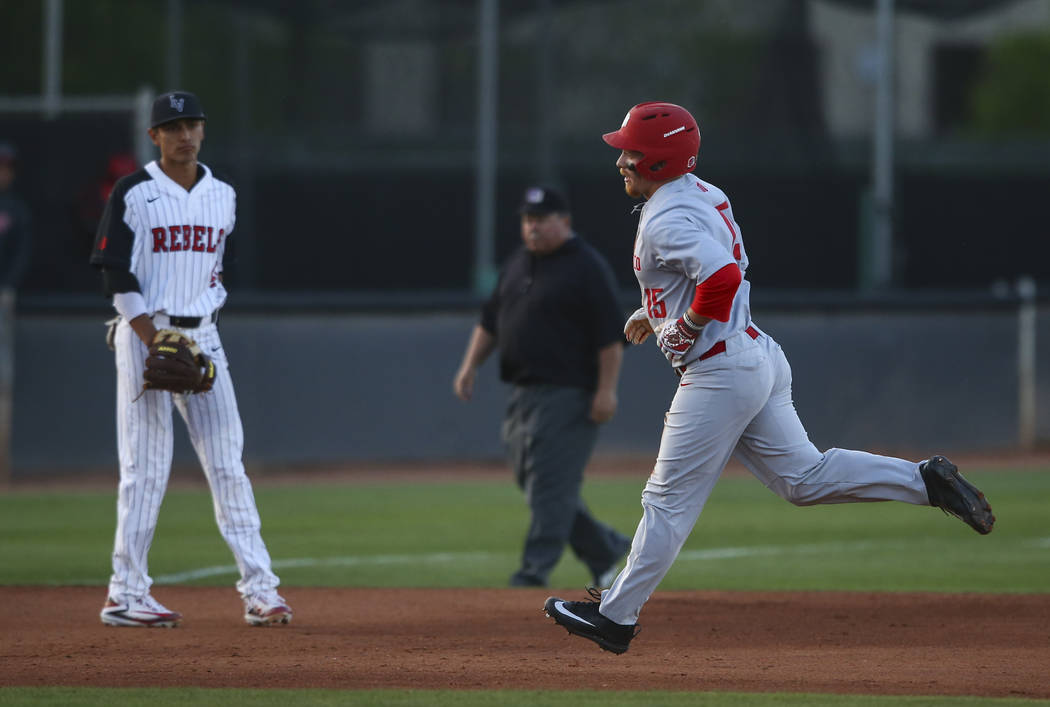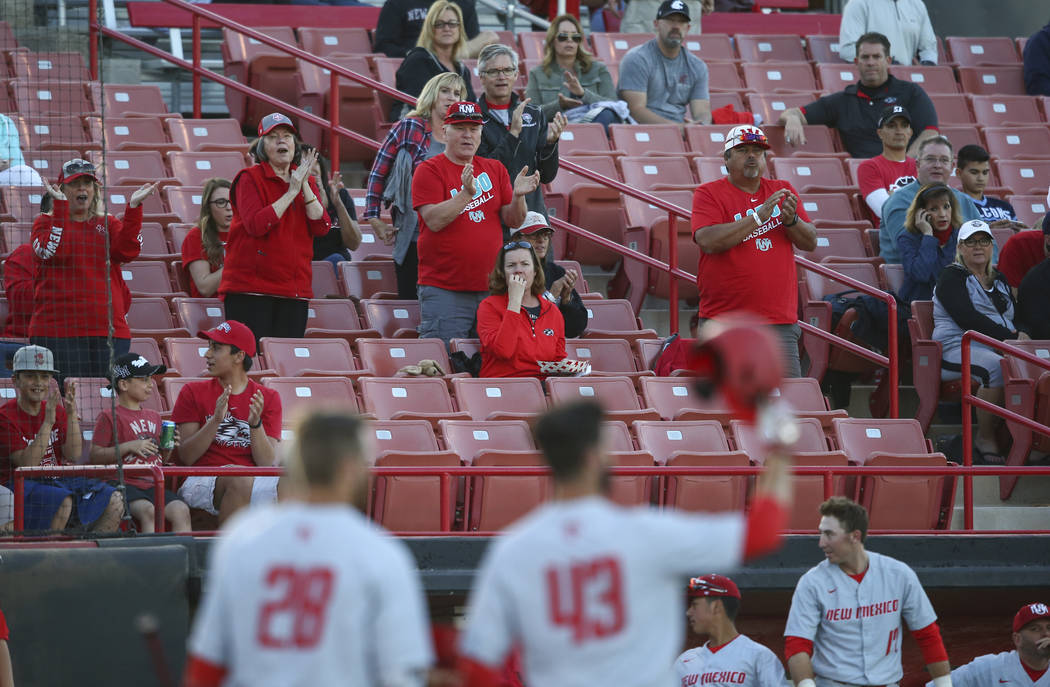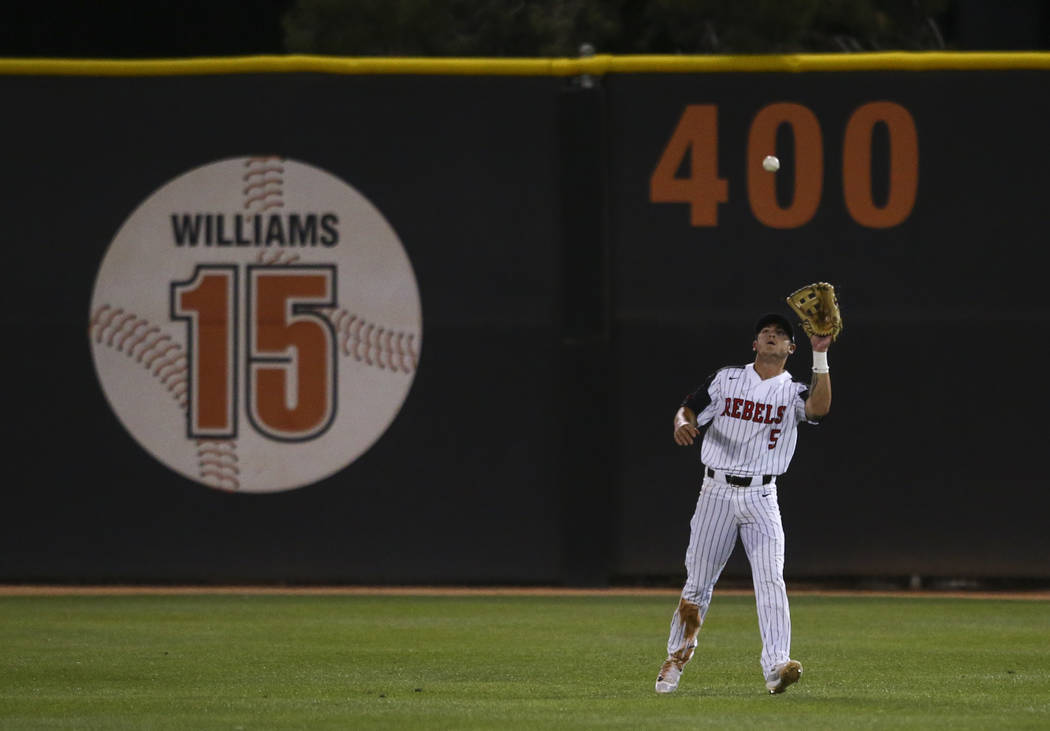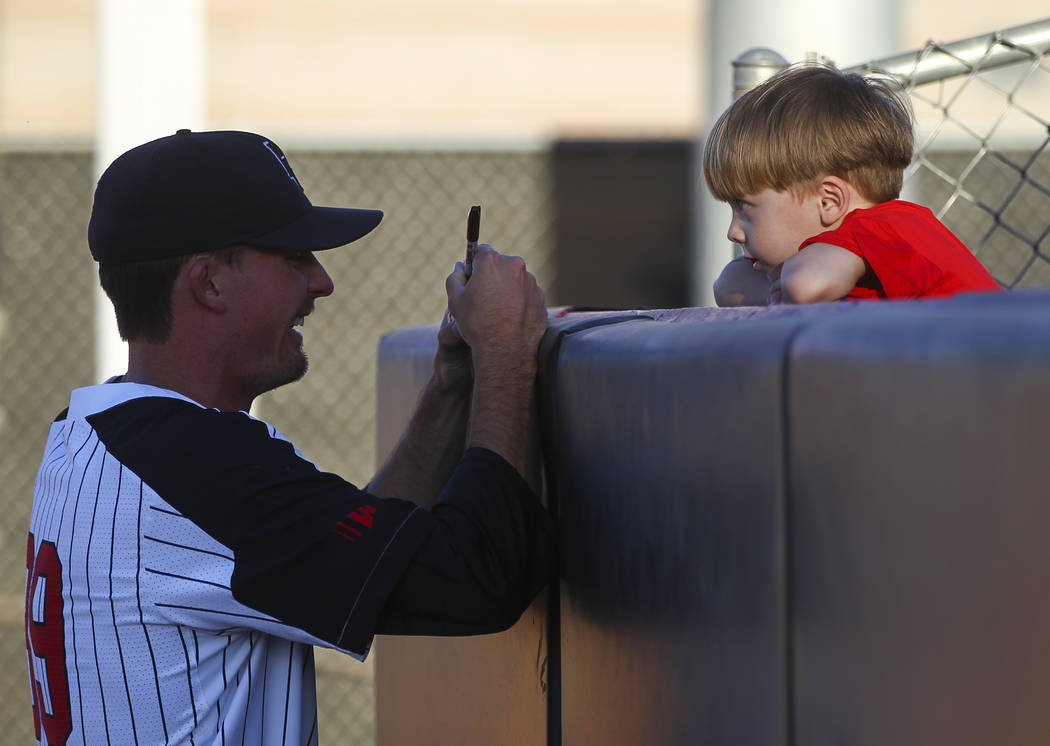 It's seldom a good sign when the opposing baseball team begins to make defensive changes as early as the third inning, and that's what New Mexico did Friday night against UNLV.
That doesn't mean, however, there wasn't drama.
Not in the outcome, but whether it would be record-setting defeat for the Rebels.
It wasn't.
UNLV scored four runs in the bottom of the ninth inning to avoid matching its worst loss, but that was little consolation in the 29-8 thrashing at the hands of the Lobos at Wilson Stadium in the opener of a three-game series.
The Rebels' worst loss in school history remains 30-5 to Arizona State in 1978.
"We were ready to play tonight," UNLV coach Stan Stolte said. "They just kicked our butts."
The loss to New Mexico was the fifth in a row for Rebels (10-14, 5-5 Mountain West), who played the previous five games on the road. After this series, they head back out and play eight of their next nine on the road, including two at Arizona State and three at Iowa.
"It's tough," UNLV center fielder Kyle Isbel said. "We've got to stay focused on the road. The younger guys are uncomfortable playing with different fans and not our home field. It's a little different, but it's good to be back home."
This young UNLV team — three sophomores and a freshman started against the first-place Lobos (13-9, 7-0) — will be tested to respond to this loss. The Rebels allowed eight runs in the second inning and six more in the sixth as New Mexico quickly built a 15-1 lead.
By the time the game ended, the Lobos had totaled 24 hits, and were aided by four UNLV errors and 14 walks. The Lobos amazingly left 13 runners on base.
UNLV actually had its moments offensively, finishing with 13 hits. Hitting hasn't been a problem for the Rebels, who are batting .304 with a .417 slugging percentage.
But UNLV took a 5.16 ERA into the game, a number that rose to 5.87. Junior right-hander Alan Strong (3-1) has been one of the highlights on the staff, but he allowed nine hits and nine runs in 1 2/3 innings, his ERA rising from 3.00 to 5.96.
He wasn't alone, with six relievers combining to allow 15 hits and 20 runs over the finals 7 1/3 innings.
"Any time our starter can't get out of the second inning, we know it's going to be a long night," Stolte said. "That's where we're at right now from a pitching standpoint.
"Guys have got to come out of the pen and pitch better. They haven't this year, and we've got to get some guys in here who can pitch."
It's a long road this season for the Rebels, who know quite a bit about being on the road.
But lessons can be learned, a painful one was learned Friday night.
"Just keep playing," said Isbel, who went 2-for-3 with two RBIs. "Just keep swinging. It's baseball. Just come out with the same mentality (Saturday) and hope for a win."
Follow all of our Rebels coverage at reviewjournal.com/Rebels and @RJRebels on Twitter.
Contact Mark Anderson at manderson@reviewjournal.com or 702-387-2914. Follow @markanderson65 on Twitter.
NEW MEXICO 29
UNLV 8
KEY: New Mexico scored eight runs in the second inning and six in the third to take a 15-1 lead.
NEXT: UNLV vs. New Mexico, 6:05 p.m. Saturday, Wilson Stadium