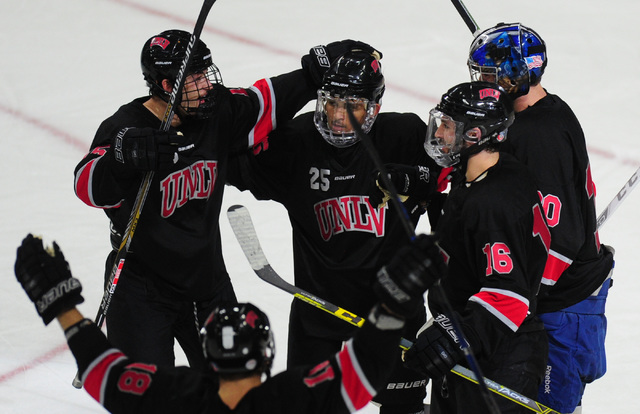 Niklas Giers scored twice as UNLV defeated Denver 6-2 on Saturday in the American Collegiate Hockey Association's West Regional at Greeley, Colorado, for the club's first trip to the Division 2 national championships.
UNLV (30-7) will head to Columbus, Ohio, from March 15 to 19 as one of four teams from the West in the 16-team national championship field.
The Rebels led the Pioneers 4-1 after two periods, and after Denver (21-12-1-1) cut the lead to 4-2 midway through the third, Giers scored with 6:47 left. Kory Grahl added an empty-net goal in the final minute.
UNLV has had a club hockey program for 11 years, playing at the Division 2 club level. It will move to the ACHA's Division 1 next year.