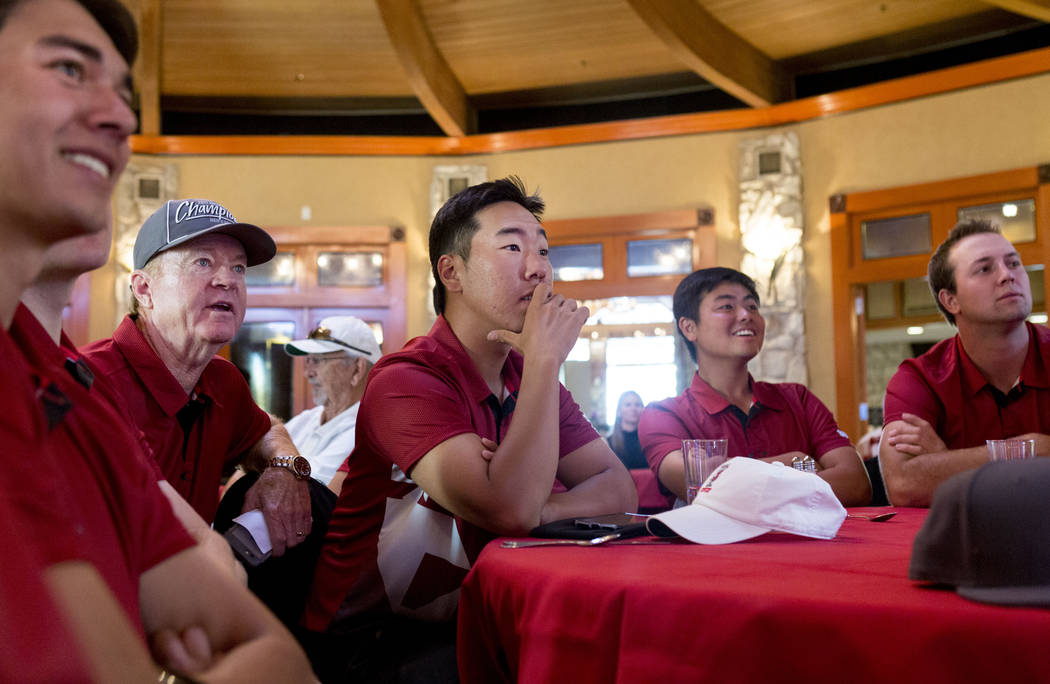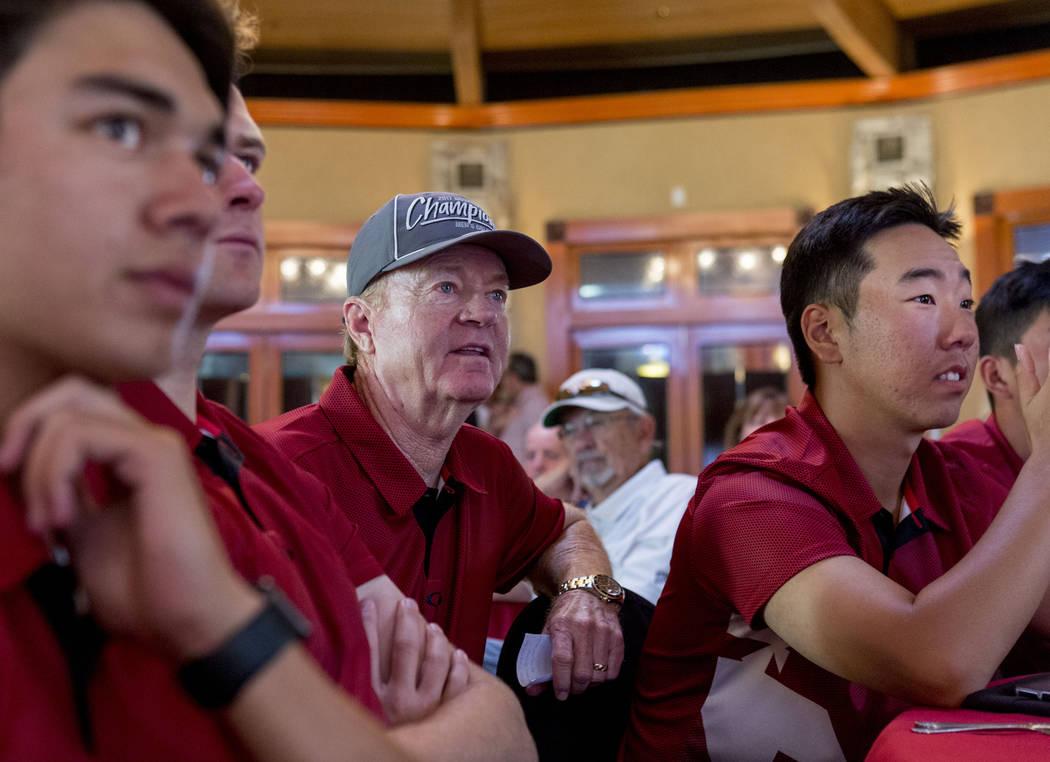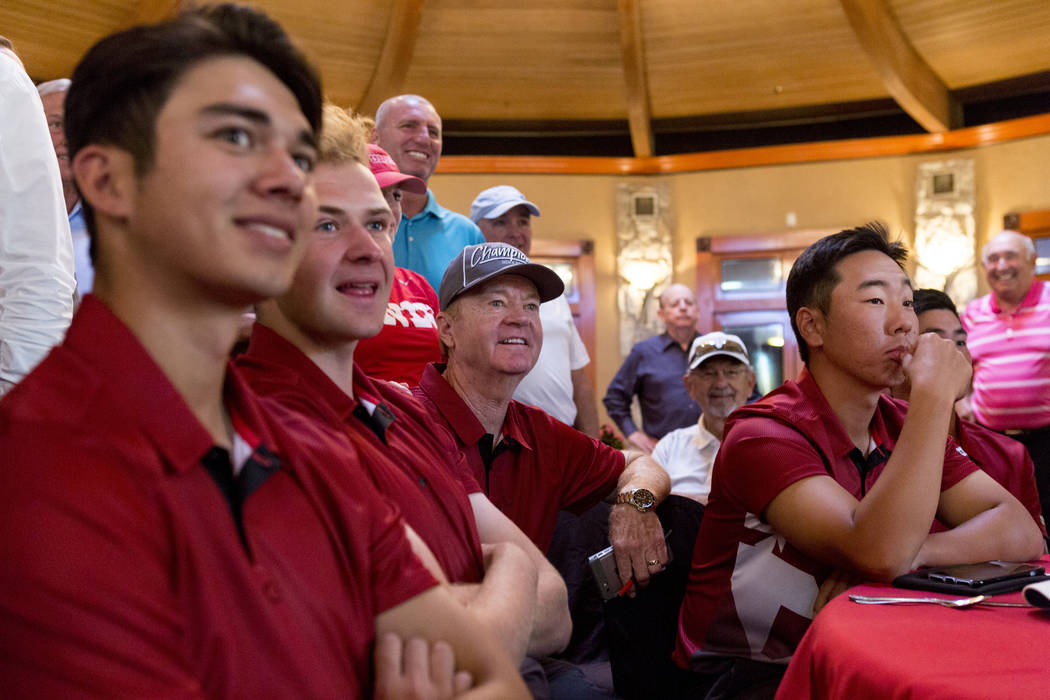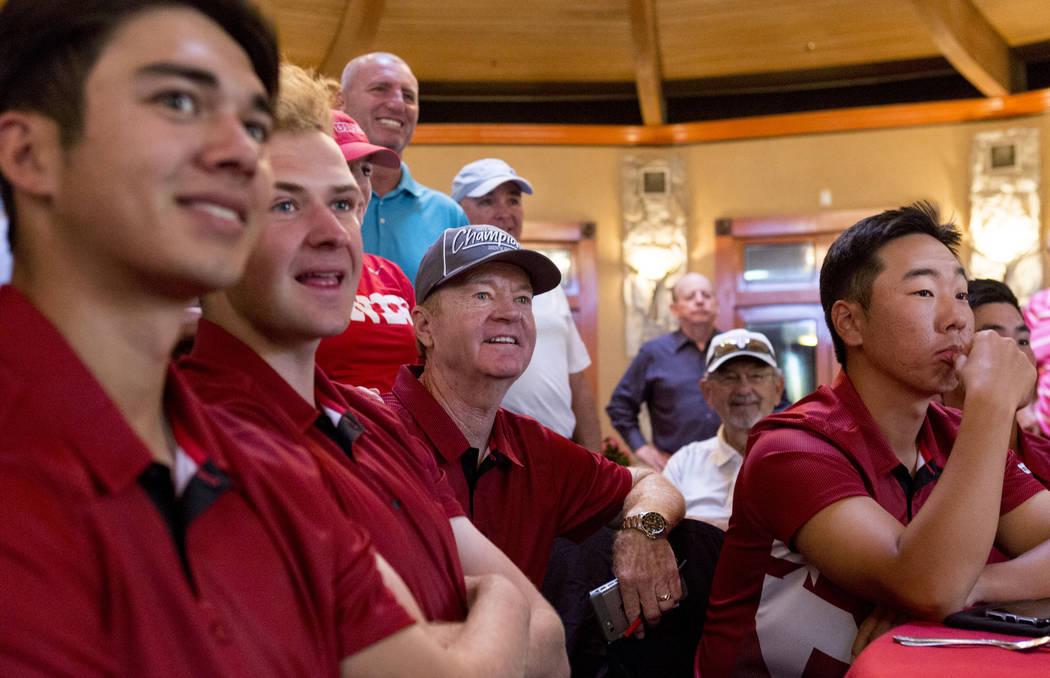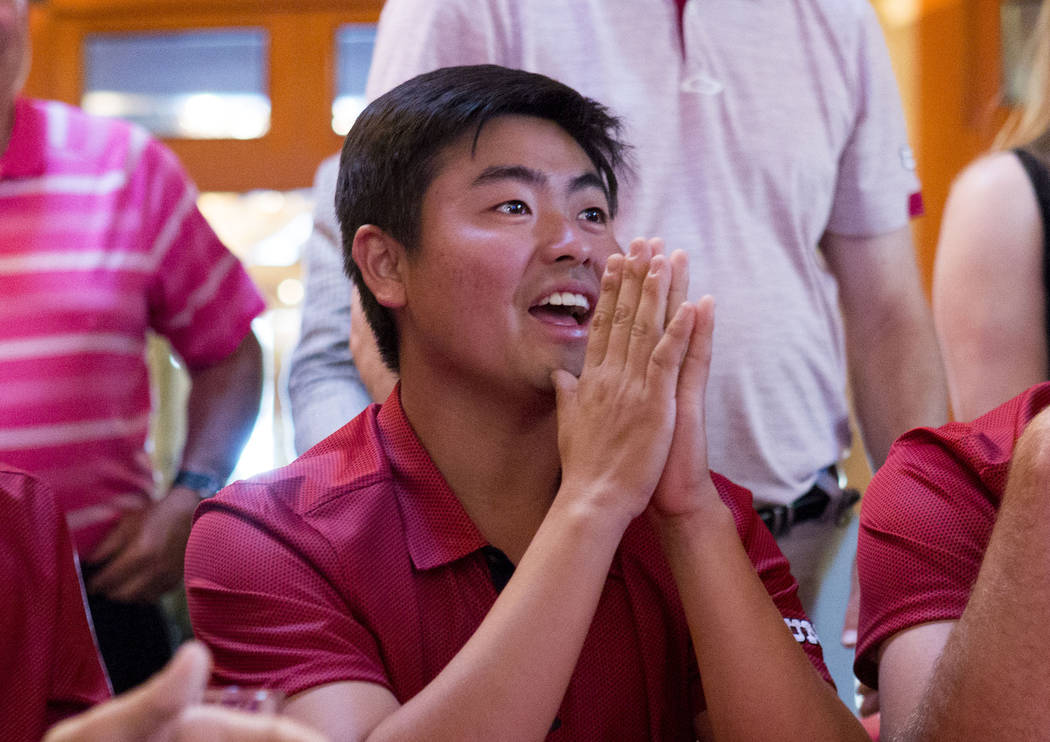 The UNLV men's golf team is heading to a place it knows well for the NCAA regionals.
The Rebels were selected on Thursday as the third seed for the tournament May 15-17 at Purdue's course in West Lafayette, Indiana. No. 17 UNLV played on Kampen Course on April 15 and 16, finishing fourth among 15 teams.
"I think it's fortuitous for us because we usually either play Ohio State or Purdue in that area in case we get sent there," Rebels coach Dwaine Knight said. "So I feel comfortable where we're going. It's a hard, hard golf course. We had a chance to contend for the title there this year. We didn't finish the last holes as well as we could have, but those lessons should pay off for us as we go back for the regionals."
John Oda, the Mountain West Player of the Year, said he liked the idea of going to a familiar place.
"I think it gives us a good preview on how the course can play," Oda said. "So we know what to expect and how to prepare for the tournament. It's long (7,465 yards), and the tough part, too, it was blowing 30 (mph) when we were playing. Having the combination of wet fairways, it being long and the wind is definitely a test and a good grind."
This is UNLV's 29th consecutive trip to the regionals, a national record.
The top five teams advance to the NCAA championship May 26-31 in Sugar Grove, Illinois. Florida is the top seed at this regional, followed by Illinois.
"It's a good seed because you're going to play with the top teams," Knight said of being No. 3. "Playing with the top teams that are going to be playing for the national championship in a couple weeks I think is really good for us."
Women's golf
Unlike the men, the UNLV women aren't familiar with the location for their regional, which is Monday-Wednesday at The Rawls Course in Lubbock, Texas.
"A lot of my fellow coaches who aren't at the Lubbock regional have been calling me and giving tips," coach Amy Bush-Herzer said.
Coaches have told Bush-Herzer that Lubbock is "very windy, that the golf course can play four different ways depending on how the wind is blowing that day. Because there's nothing in West Texas to block the golf course, it's a links-style golf course. But I'm really excited about it because I think a links-style golf course with greens that are firm and some wind fits our games very well. There's not a better team in the country to be prepared for the wind.
"I'm one of those coaches when the weather's bad, we're out in it and we're getting better. There seems to be a tendency in college golf, it will be 75 degrees and beautiful during your practice round, and when the actual tournament starts, you get weather that hasn't been seen in years."
The Rebels are making their 15th consecutive appearance in the regionals, and they enter as the 11th seed among 18 teams.
"I think the one thing that was a compliment for us was when the Golf Channel announced us being the 11th seed, they actually said this is a team to watch out for because of the strong spring that they've had," Bush-Herzer said. "It's nice because my team saw that, so they know they're doing the right things. I've always told them, if they put their minds together, they can always do great things."
Women's track and field
UNLV competes in the Mountain West Outdoor Championships from Wednesday-Saturday at Logan, Utah.
The Rebels finished second in the indoor championships in February, and they bring a number of top performers to the meet.
Kaysee Pilgrim is first in the conference in the high jump at 6 feet, 1¼ inches, which also places her second nationally. Ayana Gales, at 21-0½, is first in the Mountain West in the long jump, 15th in the country.
Destiny Smith-Barnett, with a time of 11.20 seconds in the 100 meters, is second in the Mountain West and 14th nationally. She is part of the 400-meter relay team that has run a 44.08, also second in the conference and 28th in the nation.
Contact Mark Anderson at manderson@reviewjournal.com. Follow @markanderson65 on Twitter.
Schedule
Baseball: at UNR, Reno, 6 p.m. Friday and Saturday, 1 p.m. Sunday
Softball: vs. San Jose State, Eller Media Stadium, 6 p.m. Thursday and Friday, noon Saturday
Women's golf: NCAA regional, Luboock, Texas, all day Monday-Wednesday
Women's track and field: Mountain West outdoor championships, Logan, Utah, all day Wednesday-Saturday