UNLV pitcher Bohall gets best of Grand Canyon friends
March 17, 2015 - 10:46 pm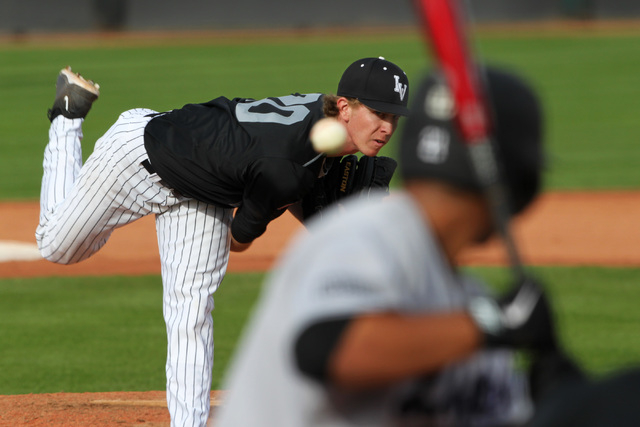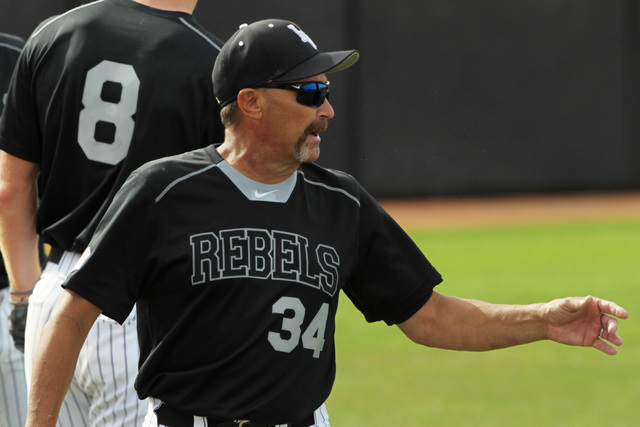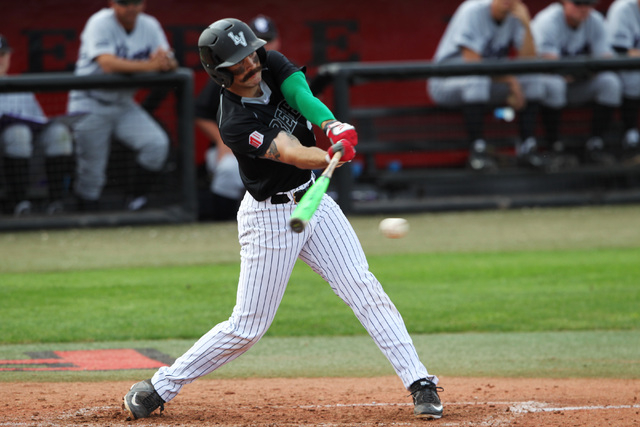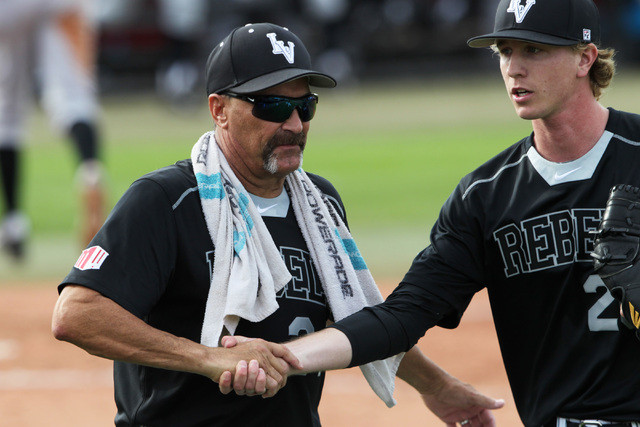 Blaze Bohall is a freshman from the Phoenix suburb of Glendale, Ariz., and he had the chance to stay home and pitch for Grand Canyon.
But Phoenix-based Grand Canyon doesn't become a full-time Division I member for another two years and can't participate in the postseason until 2018, a factor in Bohall's decision to sign with UNLV.
Whether Bohall and the Rebels reach the postseason this year is iffy, but he provided hope Tuesday with a stellar performance to help UNLV to a 7-1 victory over Grand Canyon at Wilson Stadium.
Bohall (2-0) allowed three hits and one run in 7 1/3 innings. The right-hander retired 17 of the final 18 batters he faced, settling down after hitting two hitters in the second inning and giving up the Antelopes' only run.
"I was actually pretty amped up, I'm not going to lie, and I think that's why I struggled a little bit in the beginning," Bohall said. "I've got some friends on that team, some very good friends on that team, and all I wanted to do was come out here and beat them."
This was the same Grand Canyon team that beat UNLV 7-0 exactly a month earlier, but the Antelopes (11-10) have gone 4-10 after a 7-0 start. UNLV (9-10) also has been trending poorly, having lost eight of 10 games before this one.
"That was as complete a game as we've played all year," UNLV coach Tim Chambers said. "That's a good team. Hopefully, we can build off that."
The Rebels were hitting .251 before Tuesday, second-worst in the Mountain West. They also struggled in key spots, batting .281 with runners on base and .242 with runners in scoring position.
Against Grand Canyon, UNLV not only had nine hits but also batted .333 with runners on and .444 with runners in scoring position.
"The fact we weren't hitting before lit a fire under us," said Rebels shortstop Nick Rodriguez, who went 1-for-4 with two RBIs, including a run-scoring triple. "So now that we're starting to get those big hits, I think they're going to keep coming. It's like a domino effect for all of us."
UNLV scratched out single runs in each of the first three innings on two sacrifice flies and a fielder's choice. The Rebels broke open the game in the seventh with four runs on five hits.
That was more than enough offense for Bohall and left-handed reliever Brayden Torres, who didn't allow a hit in the final 1 2/3 innings.
Bohall could have been on the other side. He took a recruiting trip to Grand Canyon before signing with the Rebels.
"The program looked really good, and they actually really impressed me," Bohall said. "Going into it, I didn't think it was going to be all that it was hyped up to be. But I thought UNLV was a better fit for me, and I still think I made a great decision."
His performance was fun to watch for Chambers, who returned after missing four games because of back surgery on Thursday. He came back a game earlier than planned, but in a limited role. Kevin Higgins took care of coaching in the third-base box.
Chambers hopes to return to that spot by the four-game home series against Northwestern, which begins Friday, but he was happy simply to be back in uniform.
"I miss (the players)," Chambers said. "I don't know if they miss me."
Contact Mark Anderson at manderson@reviewjournal.com or 702-387-2914. Follow him on Twitter: @markanderson65.