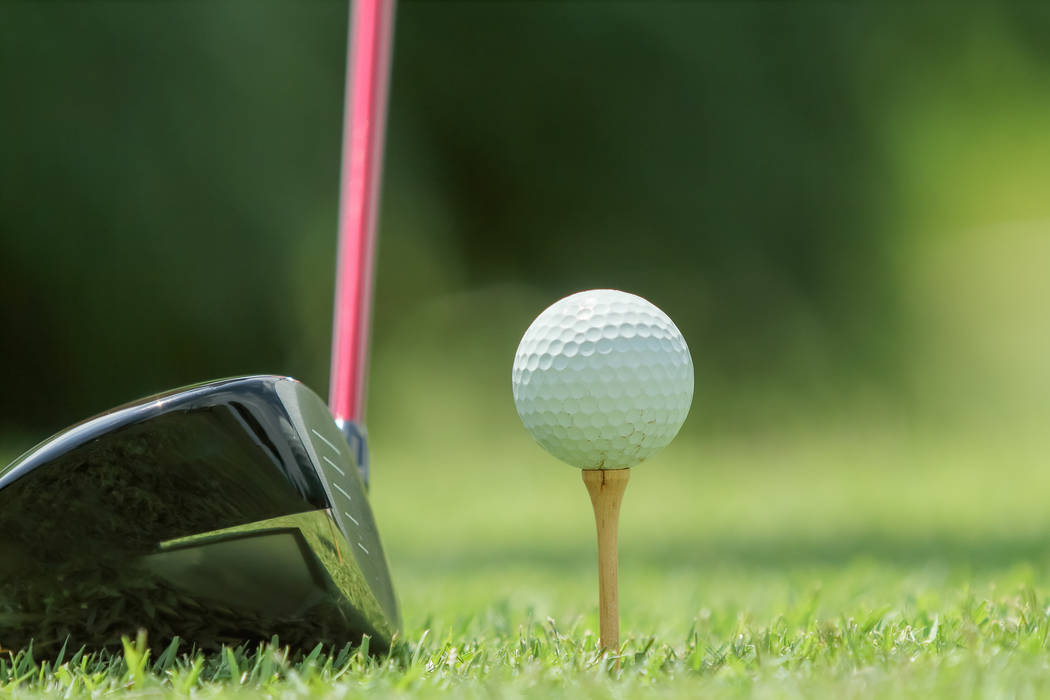 UNLV senior Shintaro Ban holds a one-stroke lead through 16 holes of the second round, helping the Rebels take a two-stroke lead in the National Invitation Tourament in Tucson, Arizona.
Two rounds were scheduled for Sunday, but darkness prompted the suspension of the second round.
The Rebels shot 10-under-par 278 in the first round and are 35 under through 16 holes in the second round, two shots better than Arizona State and 10 better than host Arizona in the 16-team field.
Ban fired a 4-under 68 in the first round and leads the tournament at 12 under.
Also for UNLV, freshman Jack Trent is tied for third at 9 under, freshman Garrick Higgo is tied for sixth at 8 under, and junior Harry Hall and sophomore Jim are tied for 16th at 5 under in the 92-player field.
Second-round play will continue Monday, with the final 18 holes commencing immediately after the conclusion of the second round.
BASEBALL
At Wilson Stadium, Kyle Isbel went 3-for-3 with a solo home run and a two-run double for the Rebels, who capped a four-game weekend sweep with a 13-3 rout of Columbia.
Isbel's double came in a five-run seventh that broke open the game. He also scored three runs.
Max Smith had two hits and two RBIs and Bryson Stott two hits and two runs for UNLV (7-1), which is off to its best eight-game start since 2011.
Chase Maddux (1-1) held the Lions (0-4) to two runs on six hits, two hit-batsmen and one walk over five innings. He struck out one.
Liam McGill, Chandler Bengston and Joe Engel each had two hits and an RBI for Columbia, which was outhit 14-12 and left 12 runners on base.
SOFTBALL
At Houston, the Rebels' final game in the Houston Invitational, against Texas-San Antonio, was canceled because of inclement weather. UNLV (11-4) went 3-1 on the weekend and is off to its best start since 2007.